Here you can inquire your individual shop login.
Please login to see your individual prices and our avaliability.
Plug Housing, automatic transmission control unit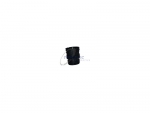 TRUCKTEC part number: 08.25.032
Amount per packaging unit: 1
Date added: 2023-06-06 20:28:19 | Date last modified: 2023-06-06 20:28:19
Please register or login to see prices and availability.
Comparison numbers:
OE-No.
BMW
24 34 0 405 194
24 34 7 519 357
24 34 7 588 725

LAND ROVER
TZV500010

| | |
| --- | --- |
| Transmission Type | 6HP19/26 |
| In preparation | |
model
product line
fuel
body
cubic capacity
year
power
cylinders
BMW
1 (E81)
116 i
Petrol Engine
Hatchback
1596
2007.09-2011.12
85 (115)
4
1 (E81)
116 i
Petrol Engine
Hatchback
1599
2007.03-2011.12
90 (122)
4
1 (E81)
116 i
Petrol Engine
Hatchback
1995
2008.11-2011.12
90 (122)
4
1 (E81)
118 d
Diesel
Hatchback
1995
2006.09-2011.12
105 (143)
4
1 (E81)
118 d
Diesel
Hatchback
1995
2006.09-2011.12
100 (136)
4
1 (E81)
118 i
Petrol Engine
Hatchback
1995
2006.09-2011.12
105 (143)
4
1 (E81)
120 d
Diesel
Hatchback
1995
2007.03-2011.12
120 (163)
4
1 (E81)
120 d
Diesel
Hatchback
1995
2007.03-2011.12
130 (177)
4
1 (E81)
120 i
Petrol Engine
Hatchback
1995
2007.03-2012.09
125 (170)
4
1 (E81)
120 i
Petrol Engine
Hatchback
1995
2007.03-2011.12
120 (163)
4
1 (E81)
120 i
Petrol Engine
Hatchback
1995
2007.03-2011.12
115 (156)
4
1 (E81)
123 d
Diesel
Hatchback
1995
2007.03-2011.12
150 (204)
4
1 (E81)
130 i
Petrol Engine
Hatchback
2996
2006.09-2011.12
195 (265)
6
1 (E81)
130 i
Petrol Engine
Hatchback
2996
2006.09-2011.12
190 (258)
6
1 Convertible (E88)
118 d
Diesel
Convertible
1995
2008.09-2013.12
105 (143)
4
1 Convertible (E88)
118 d
Diesel
Convertible
1995
2008.09-2013.12
100 (136)
4
1 Convertible (E88)
118 i
Petrol Engine
Convertible
1995
2008.03-2013.12
105 (143)
4
1 Convertible (E88)
120 d
Diesel
Convertible
1995
2008.03-2013.12
120 (163)
4
1 Convertible (E88)
120 d
Diesel
Convertible
1995
2008.03-2013.12
130 (177)
4
1 Convertible (E88)
123 d
Diesel
Convertible
1995
2008.09-2013.12
150 (204)
4
1 Convertible (E88)
135 i
Petrol Engine
Convertible
2979
2008.03-2013.10
225 (306)
6
1 Coupe (E82)
118 d
Diesel
Coupe
1995
2009.09-2013.10
105 (143)
4
1 Coupe (E82)
120 d
Diesel
Coupe
1995
2007.09-2013.10
130 (177)
4
1 Coupe (E82)
120 d
Diesel
Coupe
1995
2007.09-2013.10
120 (163)
4
1 Coupe (E82)
120 i
Petrol Engine
Coupe
1995
2007.10-2013.10
125 (170)
4
1 Coupe (E82)
123 d
Diesel
Coupe
1995
2007.10-2013.10
150 (204)
4
1 Coupe (E82)
135 i
Petrol Engine
Coupe
2979
2007.10-2013.10
225 (306)
6
3 (E90)
316 i
Petrol Engine
Saloon
1596
2005.09-2011.10
85 (115)
4
3 (E90)
316 i
Petrol Engine
Saloon
1599
2007.09-2011.10
90 (122)
4
3 (E90)
318 i
Petrol Engine
Saloon
1995
2005.09-2007.08
95 (129)
4
3 (E90)
318 i
Petrol Engine
Saloon
1995
2007.09-2011.10
105 (143)
4
3 (E90)
320 d
Diesel
Saloon
1995
2007.09-2010.02
130 (177)
4
3 (E90)
320 d
Diesel
Saloon
1995
2004.12-2007.09
110 (150)
4
3 (E90)
320 d
Diesel
Saloon
1995
2004.12-2011.10
120 (163)
4
3 (E90)
320 i
Petrol Engine
Saloon
1995
2007.09-2011.10
125 (170)
4
3 (E90)
320 i
Petrol Engine
Saloon
1995
2004.12-2007.08
110 (150)
4
3 (E90)
320 i
Petrol Engine
Saloon
1995
2007.02-2011.12
115 (156)
4
3 (E90)
323 i
Petrol Engine
Saloon
2497
2005.09-2007.02
130 (177)
6
3 (E90)
325 d
Diesel
Saloon
2993
2006.09-2010.02
145 (197)
6
3 (E90)
325 d
Diesel
Saloon
2993
2010.03-2011.10
150 (204)
6
3 (E90)
325 i
Petrol Engine
Saloon
2497
2004.12-2011.12
160 (218)
6
3 (E90)
325 i
Petrol Engine
Saloon
2996
2007.03-2011.12
160 (218)
6
3 (E90)
325 i xDrive
Petrol Engine
Saloon
2996
2008.09-2011.10
160 (218)
6
3 (E90)
325 xi
Petrol Engine
Saloon
2497
2005.09-2008.08
160 (218)
6
3 (E90)
325 xi
Petrol Engine
Saloon
2996
2007.09-2008.08
160 (218)
6
3 (E90)
330 d
Diesel
Saloon
2993
2005.09-2008.09
170 (231)
6
3 (E90)
330 i
Petrol Engine
Saloon
2996
2007.09-2011.10
200 (272)
6
3 (E90)
330 i
Petrol Engine
Saloon
2996
2004.12-2011.10
190 (258)
6
3 (E90)
330 i xDrive
Petrol Engine
Saloon
2996
2008.09-2011.10
200 (272)
6
3 (E90)
330 xd
Diesel
Saloon
2993
2005.09-2008.08
170 (231)
6
3 (E90)
330 xi
Petrol Engine
Saloon
2996
2007.09-2008.08
200 (272)
6
3 (E90)
330 xi
Petrol Engine
Saloon
2996
2005.09-2007.08
190 (258)
6
3 (E90)
335 d
Diesel
Saloon
2993
2006.09-2011.12
210 (286)
6
3 (E90)
335 i
Petrol Engine
Saloon
2979
2006.03-2011.12
220 (299)
6
3 (E90)
335 i
Petrol Engine
Saloon
2979
2006.09-2011.12
225 (306)
6
3 (E90)
335 xi
Petrol Engine
Saloon
2979
2007.03-2008.08
225 (306)
6
3 Convertible (E93)
320 d
Diesel
Convertible
1995
2010.03-2013.10
135 (184)
4
3 Convertible (E93)
320 d
Diesel
Convertible
1995
2008.03-2010.02
130 (177)
4
3 Convertible (E93)
320 i
Petrol Engine
Convertible
1995
2007.03-2013.10
125 (170)
4
3 Convertible (E93)
325 d
Diesel
Convertible
2993
2007.03-2010.12
145 (197)
6
3 Convertible (E93)
325 i
Petrol Engine
Convertible
2996
2007.03-2013.12
160 (218)
6
3 Convertible (E93)
325 i
Petrol Engine
Convertible
2497
2006.12-2010.02
160 (218)
6
3 Convertible (E93)
330 d
Diesel
Convertible
2993
2009.01-2013.12
180 (245)
6
3 Convertible (E93)
330 d
Diesel
Convertible
2993
2007.03-2013.12
170 (231)
6
3 Convertible (E93)
330 i
Petrol Engine
Convertible
2996
2007.03-2013.10
200 (272)
6
3 Convertible (E93)
330 i
Petrol Engine
Convertible
2996
2010.03-2013.10
190 (258)
6
3 Convertible (E93)
335 i
Petrol Engine
Convertible
2979
2006.12-2013.10
225 (306)
6
3 Coupe (E92)
320 d
Diesel
Coupe
1995
2006.09-2010.02
130 (177)
4
3 Coupe (E92)
320 d
Diesel
Coupe
1995
2010.03-2013.06
135 (184)
4
3 Coupe (E92)
320 d xDrive
Diesel
Coupe
1995
2008.09-2010.02
130 (177)
4
3 Coupe (E92)
320 d xDrive
Diesel
Coupe
1995
2010.03-2013.06
135 (184)
4
3 Coupe (E92)
320 i
Petrol Engine
Coupe
1995
2007.03-2013.12
125 (170)
4
3 Coupe (E92)
325 d
Diesel
Coupe
2993
2007.02-2010.02
145 (197)
6
3 Coupe (E92)
325 d
Diesel
Coupe
2993
2009.09-2013.12
150 (204)
6
3 Coupe (E92)
325 i
Petrol Engine
Coupe
2497
2006.06-2010.02
160 (218)
6
3 Coupe (E92)
325 i
Petrol Engine
Coupe
2996
2007.09-2013.06
160 (218)
6
3 Coupe (E92)
325 i xDrive
Petrol Engine
Coupe
2996
2008.09-2013.12
160 (218)
6
3 Coupe (E92)
325 xi
Petrol Engine
Coupe
2996
2007.09-2008.08
160 (218)
6
3 Coupe (E92)
325 xi
Petrol Engine
Coupe
2497
2006.09-2010.02
160 (218)
6
3 Coupe (E92)
330 d
Diesel
Coupe
2993
2006.03-2008.08
170 (231)
6
3 Coupe (E92)
330 i
Petrol Engine
Coupe
2996
2010.03-2013.06
190 (258)
6
3 Coupe (E92)
330 i
Petrol Engine
Coupe
2996
2006.09-2010.02
200 (272)
6
3 Coupe (E92)
330 i xDrive
Petrol Engine
Coupe
2996
2010.03-2013.06
200 (272)
6
3 Coupe (E92)
330 xd
Diesel
Coupe
2993
2006.03-2008.08
170 (231)
6
3 Coupe (E92)
330 xi
Petrol Engine
Coupe
2996
2006.09-2007.08
200 (272)
6
3 Coupe (E92)
335 d
Diesel
Coupe
2993
2006.03-2013.03
210 (286)
6
3 Coupe (E92)
335 i
Petrol Engine
Coupe
2979
2006.06-2013.06
225 (306)
6
3 Coupe (E92)
335 i xDrive
Petrol Engine
Coupe
2979
2008.11-2013.12
225 (306)
6
3 Coupe (E92)
335 xi
Petrol Engine
Coupe
2979
2007.03-2010.02
225 (306)
6
3 Touring (E91)
318 d
Diesel
Estate
1995
2005.09-2007.08
90 (122)
4
3 Touring (E91)
318 d
Diesel
Estate
1995
2007.09-2012.06
105 (143)
4
3 Touring (E91)
318 d
Diesel
Estate
1995
2007.07-2012.06
100 (136)
4
3 Touring (E91)
318 i
Petrol Engine
Estate
1995
2007.05-2012.05
105 (143)
4
3 Touring (E91)
318 i
Petrol Engine
Estate
1995
2006.01-2007.08
95 (129)
4
3 Touring (E91)
320 d
Diesel
Estate
1995
2004.12-2007.08
110 (150)
4
3 Touring (E91)
320 d
Diesel
Estate
1995
2005.06-2012.06
120 (163)
4
3 Touring (E91)
320 d
Diesel
Estate
1995
2007.02-2010.12
130 (177)
4
3 Touring (E91)
320 d
Diesel
Estate
1995
2010.03-2012.05
135 (184)
4
3 Touring (E91)
320 i
Petrol Engine
Estate
1995
2005.09-2012.06
110 (150)
4
3 Touring (E91)
320 i
Petrol Engine
Estate
1995
2007.02-2012.12
125 (170)
4
3 Touring (E91)
323 i
Petrol Engine
Estate
2497
2006.04-2007.06
130 (177)
6
3 Touring (E91)
325 d
Diesel
Estate
2993
2010.02-2012.06
150 (204)
6
3 Touring (E91)
325 d
Diesel
Estate
2993
2006.09-2012.06
145 (197)
6
3 Touring (E91)
325 i
Petrol Engine
Estate
2497
2004.12-2008.08
160 (218)
6
3 Touring (E91)
325 i
Petrol Engine
Estate
2996
2007.09-2012.06
160 (218)
6
3 Touring (E91)
325 i xDrive
Petrol Engine
Estate
2996
2008.09-2012.06
160 (218)
6
3 Touring (E91)
325 xi
Petrol Engine
Estate
2996
2007.09-2008.08
160 (218)
6
3 Touring (E91)
325 xi
Petrol Engine
Estate
2497
2005.08-2008.08
160 (218)
6
3 Touring (E91)
330 d
Diesel
Estate
2993
2004.12-2008.08
170 (231)
6
3 Touring (E91)
330 i
Petrol Engine
Estate
2996
2005.08-2007.08
190 (258)
6
3 Touring (E91)
330 i
Petrol Engine
Estate
2996
2007.09-2012.06
200 (272)
6
3 Touring (E91)
330 i xDrive
Petrol Engine
Estate
2996
2007.09-2012.06
200 (272)
6
3 Touring (E91)
330 xd
Diesel
Estate
2993
2005.09-2012.06
170 (231)
6
3 Touring (E91)
330 xi
Petrol Engine
Estate
2996
2007.09-2012.06
200 (272)
6
3 Touring (E91)
335 d
Diesel
Estate
2993
2006.09-2012.06
210 (286)
6
3 Touring (E91)
335 i
Petrol Engine
Estate
2979
2006.09-2012.06
225 (306)
6
3 Touring (E91)
335 i xDrive
Petrol Engine
Estate
2979
2008.09-2012.06
225 (306)
6
3 Touring (E91)
335 xi
Petrol Engine
Estate
2979
2007.03-2008.08
225 (306)
6
5 (E60)
520 d
Diesel
Saloon
1995
2005.09-2007.02
110 (150)
4
5 (E60)
520 d
Diesel
Saloon
1995
2005.09-2009.12
120 (163)
4
5 (E60)
520 d
Diesel
Saloon
1995
2007.09-2009.12
130 (177)
4
5 (E60)
520 i
Petrol Engine
Saloon
1995
2007.09-2009.12
125 (170)
4
5 (E60)
520 i
Petrol Engine
Saloon
2171
2003.07-2010.03
125 (170)
6
5 (E60)
523 i
Petrol Engine
Saloon
2497
2004.10-2007.02
130 (177)
6
5 (E60)
523 i
Petrol Engine
Saloon
2497
2007.03-2009.12
140 (190)
6
5 (E60)
525 d
Diesel
Saloon
2993
2007.01-2010.03
145 (197)
6
5 (E60)
525 d
Diesel
Saloon
2497
2004.12-2010.03
120 (163)
6
5 (E60)
525 d
Diesel
Saloon
2497
2004.06-2010.03
130 (177)
6
5 (E60)
525 i
Petrol Engine
Saloon
2497
2005.03-2009.12
160 (218)
6
5 (E60)
525 i
Petrol Engine
Saloon
2996
2007.01-2010.03
160 (218)
6
5 (E60)
525 i
Petrol Engine
Saloon
2494
2003.09-2005.02
141 (192)
6
5 (E60)
525 i xDrive
Petrol Engine
Saloon
2996
2008.09-2010.03
160 (218)
6
5 (E60)
525 xi
Petrol Engine
Saloon
2497
2005.04-2007.02
160 (218)
6
5 (E60)
525 xi
Petrol Engine
Saloon
2996
2007.03-2009.12
160 (218)
6
5 (E60)
530 d
Diesel
Saloon
2993
2002.09-2005.09
160 (218)
6
5 (E60)
530 i
Petrol Engine
Saloon
2996
2007.03-2009.12
200 (272)
6
5 (E60)
530 i
Petrol Engine
Saloon
2996
2005.03-2007.03
190 (258)
6
5 (E60)
530 i
Petrol Engine
Saloon
2979
2001.12-2005.02
170 (231)
6
5 (E60)
530 i xDrive
Petrol Engine
Saloon
2996
2008.09-2009.12
200 (272)
6
5 (E60)
530 xd
Diesel
Saloon
2993
2007.03-2007.08
173 (235)
6
5 (E60)
530 xd
Diesel
Saloon
2993
2005.02-2007.02
170 (231)
6
5 (E60)
530 xi
Petrol Engine
Saloon
2996
2004.09-2007.02
190 (258)
6
5 (E60)
530 xi
Petrol Engine
Saloon
2996
2007.02-2008.08
200 (272)
6
5 (E60)
535 d
Diesel
Saloon
2993
2004.09-2010.03
200 (272)
6
5 (E60)
535 d
Diesel
Saloon
2993
2007.01-2010.03
210 (286)
6
5 (E60)
540 i
Petrol Engine
Saloon
4000
2007.03-2009.12
225 (306)
8
5 (E60)
545 i
Petrol Engine
Saloon
4398
2003.09-2005.08
245 (333)
8
5 (E60)
550 i
Petrol Engine
Saloon
4799
2005.09-2009.12
270 (367)
8
5 Touring (E61)
520 d
Diesel
Estate
1995
2005.04-2010.05
120 (163)
4
5 Touring (E61)
520 d
Diesel
Estate
1995
2005.09-2007.02
110 (150)
4
5 Touring (E61)
520 d
Diesel
Estate
1995
2007.09-2010.05
130 (177)
4
5 Touring (E61)
523 i
Petrol Engine
Estate
2497
2007.03-2010.01
140 (190)
6
5 Touring (E61)
523 i
Petrol Engine
Estate
2497
2004.10-2007.02
130 (177)
6
5 Touring (E61)
525 d
Diesel
Estate
2497
2004.03-2007.03
120 (163)
6
5 Touring (E61)
525 d
Diesel
Estate
2993
2007.03-2010.05
145 (197)
6
5 Touring (E61)
525 d
Diesel
Estate
2497
2004.03-2007.03
130 (177)
6
5 Touring (E61)
525 i
Petrol Engine
Estate
2497
2005.03-2010.05
160 (218)
6
5 Touring (E61)
525 i
Petrol Engine
Estate
2494
2004.06-2010.12
141 (192)
6
5 Touring (E61)
525 i
Petrol Engine
Estate
2996
2007.01-2010.12
160 (218)
6
5 Touring (E61)
525 i xDrive
Petrol Engine
Estate
2996
2008.09-2010.12
160 (218)
6
5 Touring (E61)
525 xi
Petrol Engine
Estate
2497
2005.07-2010.12
160 (218)
6
5 Touring (E61)
525 xi
Petrol Engine
Estate
2996
2007.01-2010.12
160 (218)
6
5 Touring (E61)
530 d
Diesel
Estate
2993
2007.02-2010.05
173 (235)
6
5 Touring (E61)
530 d
Diesel
Estate
2993
2004.03-2005.09
160 (218)
6
5 Touring (E61)
530 i
Petrol Engine
Estate
2996
2007.01-2010.12
200 (272)
6
5 Touring (E61)
530 i
Petrol Engine
Estate
2996
2004.09-2007.02
190 (258)
6
5 Touring (E61)
530 i xDrive
Petrol Engine
Estate
2996
2008.09-2010.05
200 (272)
6
5 Touring (E61)
530 xd
Diesel
Estate
2993
2007.03-2007.08
173 (235)
6
5 Touring (E61)
530 xd
Diesel
Estate
2993
2005.02-2007.02
170 (231)
6
5 Touring (E61)
530 xi
Petrol Engine
Estate
2996
2007.03-2010.05
200 (272)
6
5 Touring (E61)
530 xi
Petrol Engine
Estate
2996
2005.04-2007.02
190 (258)
6
5 Touring (E61)
535 d
Diesel
Estate
2993
2007.01-2010.12
210 (286)
6
5 Touring (E61)
535 d
Diesel
Estate
2993
2004.09-2010.12
200 (272)
6
5 Touring (E61)
545 i
Petrol Engine
Estate
4398
2004.06-2010.12
245 (333)
8
5 Touring (E61)
550 i
Petrol Engine
Estate
4799
2005.07-2010.12
270 (367)
8
6 (E63)
630 i
Petrol Engine
Coupe
2996
2007.09-2010.08
200 (272)
6
6 (E63)
630 i
Petrol Engine
Coupe
2996
2004.09-2007.08
190 (258)
6
6 (E63)
635 d
Diesel
Coupe
2993
2007.07-2010.07
210 (286)
6
6 (E63)
645 Ci
Petrol Engine
Coupe
4398
2003.09-2005.08
245 (333)
8
6 (E63)
650 i
Petrol Engine
Coupe
4799
2005.09-2010.08
270 (367)
8
6 Convertible (E64)
630 i
Petrol Engine
Convertible
2996
2007.09-2010.08
200 (272)
6
6 Convertible (E64)
630 i
Petrol Engine
Convertible
2996
2004.09-2007.08
190 (258)
6
6 Convertible (E64)
635 d
Diesel
Convertible
2993
2007.07-2010.07
210 (286)
6
6 Convertible (E64)
645 Ci
Petrol Engine
Convertible
4398
2004.04-2005.08
245 (333)
8
6 Convertible (E64)
650 i
Petrol Engine
Convertible
4799
2005.09-2010.08
270 (367)
8
7 (E65, E66, E67)
730 d
Diesel
Saloon
2993
2002.06-2005.02
160 (218)
6
7 (E65, E66, E67)
730 i, Li
Petrol Engine
Saloon
2996
2005.03-2008.08
190 (258)
6
7 (E65, E66, E67)
730 i, Li
Petrol Engine
Saloon
2979
2003.03-2008.07
170 (231)
6
7 (E65, E66, E67)
730 Ld
Diesel
Saloon
2993
2005.07-2008.08
170 (231)
6
7 (E65, E66, E67)
735 i, Li
Petrol Engine
Saloon
3600
2001.11-2005.02
200 (272)
8
7 (E65, E66, E67)
740 d
Diesel
Saloon
3901
2002.10-2005.02
190 (258)
8
7 (E65, E66, E67)
740 i, Li
Petrol Engine
Saloon
4000
2005.03-2008.08
225 (306)
8
7 (E65, E66, E67)
745 i, Li
Petrol Engine
Saloon
4398
2001.07-2005.03
245 (333)
8
7 (E65, E66, E67)
750 i, Li
Petrol Engine
Saloon
4799
2005.03-2008.08
270 (367)
8
7 (E65, E66, E67)
760 i, Li
Petrol Engine
Saloon
5972
2003.01-2008.08
327 (445)
12
7 (F01, F02, F03, F04)
730 d
Diesel
Saloon
2993
2008.09-2012.06
180 (245)
6
7 (F01, F02, F03, F04)
740 d
Diesel
Saloon
2993
2009.09-2012.06
225 (306)
6
7 (F01, F02, F03, F04)
740 i, Li
Petrol Engine
Saloon
2979
2008.09-2012.06
240 (326)
6
7 (F01, F02, F03, F04)
750 i, Li
Petrol Engine
Saloon
4395
2008.09-2012.06
300 (408)
8
7 (F01, F02, F03, F04)
750 i, Li xDrive
Petrol Engine
Saloon
4395
2009.09-2012.06
300 (408)
8
X1 (E84)
sDrive 18 d
Diesel
SUV
1995
2009.03-2015.06
100 (136)
4
X1 (E84)
sDrive 18 d
Diesel
SUV
1995
2009.12-2015.06
105 (143)
4
X1 (E84)
sDrive 20 d
Diesel
SUV
1995
2009.10-2015.06
130 (177)
4
X1 (E84)
sDrive 20 d
Diesel
SUV
1995
2010.03-2015.06
120 (163)
4
X1 (E84)
xDrive 18 d
Diesel
SUV
1995
2009.03-2015.06
100 (136)
4
X1 (E84)
xDrive 18 d
Diesel
SUV
1995
2009.10-2015.06
105 (143)
4
X1 (E84)
xDrive 20 d
Diesel
SUV
1995
2009.09-2012.06
130 (177)
4
X1 (E84)
xDrive 20 d
Diesel
SUV
1995
2010.03-2015.06
120 (163)
4
X1 (E84)
xDrive 23 d
Diesel
SUV
1995
2009.10-2015.06
150 (204)
4
X3 (E83)
2.0 d
Diesel
SUV
1995
2004.09-2007.08
110 (150)
4
X3 (E83)
2.0 sd
Diesel
SUV
1995
2007.09-2008.08
130 (177)
4
X3 (E83)
3.0 d
Diesel
SUV
2993
2004.01-2005.08
150 (204)
6
X3 (E83)
3.0 d
Diesel
SUV
2993
2005.09-2008.08
160 (218)
6
X3 (E83)
3.0 sd
Diesel
SUV
2993
2006.09-2008.08
210 (286)
6
X3 (E83)
xDrive 18 d
Diesel
SUV
1995
2008.09-2011.12
105 (143)
4
X5 (E70)
3.0 d
Diesel
SUV
2993
2006.12-2008.09
173 (235)
6
X5 (E70)
3.0 sd
Diesel
SUV
2993
2007.10-2008.09
210 (286)
6
X5 (E70)
3.0 si
Petrol Engine
SUV
2996
2006.10-2008.09
200 (272)
6
X5 (E70)
4.8 i xDrive
Petrol Engine
SUV
4799
2006.10-2008.09
261 (355)
8
X6 (E71, E72)
xDrive 30 d
Diesel
SUV
2993
2008.04-2010.03
173 (235)
6
X6 (E71, E72)
xDrive 35 d
Diesel
SUV
2993
2008.01-2010.03
210 (286)
6
X6 (E71, E72)
xDrive 35 i
Petrol Engine
SUV
2979
2008.01-2014.07
225 (306)
6
X6 (E71, E72)
xDrive 50 i
Petrol Engine
SUV
4395
2008.07-2014.07
300 (408)
8
Z4 Coupe (E86)
3.0 si
Petrol Engine
Coupe
2996
2006.04-2008.08
195 (265)
6
Z4 Roadster (E85)
2.5 i
Petrol Engine
Convertible
2497
2005.09-2009.02
130 (177)
6
Z4 Roadster (E85)
2.5 si
Petrol Engine
Convertible
2497
2006.01-2008.08
160 (218)
6
Z4 Roadster (E85)
3.0 si
Petrol Engine
Convertible
2996
2006.01-2008.08
195 (265)
6
Z4 Roadster (E89)
sDrive 23 i
Petrol Engine
Convertible
2497
2009.03-2011.08
150 (204)
6
Z4 Roadster (E89)
sDrive 30 i
Petrol Engine
Convertible
2996
2009.02-2011.08
190 (258)
6
JAGUAR
S-TYPE II (X200)
2.5 V6
Petrol Engine
Saloon
2497
2002.04-2007.10
147 (200)
6
S-TYPE II (X200)
2.7 D
Diesel
Saloon
2720
2004.06-2007.10
152 (207)
6
S-TYPE II (X200)
3.0 V6
Petrol Engine
Saloon
2967
1999.01-2007.10
175 (238)
6
S-TYPE II (X200)
4.0 V8
Petrol Engine
Saloon
3996
1999.01-2002.04
203 (276)
8
S-TYPE II (X200)
4.2 V8
Petrol Engine
Saloon
4196
2002.04-2007.10
219 (298)
8
S-TYPE II (X200)
R 4,2 V8
Petrol Engine
Saloon
4196
2002.04-2007.10
291 (396)
8
ROLLS-ROYCE
PHANTOM VII (RR1)
V12
Petrol Engine
Saloon
6749
2003.01-2017.07
338 (460)
12
PHANTOM VII Coupe (RR3)
6.75 V12
Petrol Engine
Coupe
6749
2008.06-2017.07
338 (460)
12
PHANTOM VII Drophead Coupe (RR2)
6.75 V12
Petrol Engine
Convertible
6749
2007.06-2017.07
338 (460)
12
customers who bought this product also bought: