Here you can inquire your individual shop login.
Please login to see your individual prices and our avaliability.
Seal, oil filter housing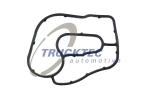 TRUCKTEC part number: 02.18.142
Amount per packaging unit: 10
Date added: 2023-06-06 21:28:05 | Date last modified: 2023-06-06 21:28:05
Please register or login to see prices and availability.
Comparison numbers:
OE-No.
MERCEDES-BENZ
642 180 0010 n.cpl.1
642 180 1410 n.cpl.1

model
product line
fuel
body
cubic capacity
year
power
cylinders
axle
passenger cars - MERCEDES-BENZ
C-CLASS (W203)
C 320 CDI (203.020)
Diesel
Saloon
2987
2005.01-2007.02
165 (224)
6
-
C-CLASS (W204)
C 300 CDI 4-matic (204.092)
Diesel
Saloon
2987
2011.01-2014.01
170 (231)
6
-
C-CLASS (W204)
C 320 CDI (204.022)
Diesel
Saloon
2987
2007.01-2014.01
165 (224)
6
-
C-CLASS (W204)
C 320 CDI 4-matic (204.089)
Diesel
Saloon
2987
2007.07-2014.01
165 (224)
6
-
C-CLASS (W204)
C 350 CDI (204.022)
Diesel
Saloon
2987
2009.07-2014.01
165 (224)
6
-
C-CLASS (W204)
C 350 CDI (204.023)
Diesel
Saloon
2987
2011.06-2014.01
195 (265)
6
-
C-CLASS (W204)
C 350 CDI (204.025)
Diesel
Saloon
2987
2009.10-2014.01
170 (231)
6
-
C-CLASS (W204)
C 350 CDI 4-matic (204.089)
Diesel
Saloon
2987
2009.07-2014.01
165 (224)
6
-
C-CLASS (W204)
C 350 CDI 4-matic (204.092)
Diesel
Saloon
2987
2009.10-2014.01
170 (231)
6
-
C-CLASS T-Model (S203)
C 320 CDI (203.220)
Diesel
Estate
2987
2005.06-2007.08
165 (224)
6
-
C-CLASS T-Model (S204)
C 300 CDI 4-matic (204.292)
Diesel
Estate
2987
2011.06-2014.08
170 (231)
6
-
C-CLASS T-Model (S204)
C 320 CDI (204.222)
Diesel
Estate
2987
2007.08-2014.08
165 (224)
6
-
C-CLASS T-Model (S204)
C 320 CDI 4-matic (204.289)
Diesel
Estate
2987
2007.08-2011.12
165 (224)
6
-
C-CLASS T-Model (S204)
C 350 CDI (204.223)
Diesel
Estate
2987
2011.06-2014.08
195 (265)
6
-
C-CLASS T-Model (S204)
C 350 CDI (204.225)
Diesel
Estate
2987
2009.10-2014.08
170 (231)
6
-
C-CLASS T-Model (S204)
C 350 CDI (204.225)
Diesel
Estate
2987
2007.08-2014.08
165 (224)
6
-
C-CLASS T-Model (S204)
C 350 CDI 4-matic (204.289)
Diesel
Estate
2987
2007.08-2011.12
165 (224)
6
-
C-CLASS T-Model (S204)
C 350 CDI 4-matic (204.292)
Diesel
Estate
2987
2009.10-2014.08
170 (231)
6
-
CLK (C209)
CLK 320 CDI (209.320)
Diesel
Coupe
2987
2005.01-2009.05
165 (224)
6
-
CLK Convertible (A209)
CLK 320 CDI (209.420)
Diesel
Convertible
2987
2005.03-2010.03
165 (224)
6
-
CLS (C218)
CLS 350 BlueTEC / d (218.326)
Diesel
Coupe
2987
2013.02-2017.12
185 (252)
6
-
CLS (C218)
CLS 350 BlueTEC / d (218.326)
Diesel
Coupe
2987
2014.06-2017.12
190 (258)
6
-
CLS (C218)
CLS 350 BlueTEC / d 4-matic (218.394)
Diesel
Coupe
2987
2013.02-2017.12
185 (252)
6
-
CLS (C218)
CLS 350 CDI / d (218.323)
Diesel
Coupe
2987
2011.01-2014.08
195 (265)
6
-
CLS (C218)
CLS 350 CDI / d 4-matic (218.393)
Diesel
Coupe
2987
2011.09-2014.08
195 (265)
6
-
CLS (C218)
CLS 350 d 4-matic (218.394)
Diesel
Coupe
2987
2015.04-2017.12
190 (258)
6
-
CLS (C219)
CLS 320 CDI
Diesel
Coupe
2987
2005.01-2010.12
155 (211)
6
-
CLS (C219)
CLS 320 CDI (219.322)
Diesel
Coupe
2987
2005.01-2010.12
165 (224)
6
-
CLS (C219)
CLS 350 CDI
Diesel
Coupe
2987
2009.04-2010.12
200 (272)
6
-
CLS (C219)
CLS 350 CDI (219.322)
Diesel
Coupe
2987
2009.04-2010.12
165 (224)
6
-
CLS Shooting Brake (X218)
CLS 350 BlueTEC / d (218.926)
Diesel
Estate
2987
2014.05-2017.12
190 (258)
6
-
CLS Shooting Brake (X218)
CLS 350 BlueTEC / d (218.926)
Diesel
Estate
2987
2014.05-2017.12
185 (252)
6
-
CLS Shooting Brake (X218)
CLS 350 BlueTEC / d 4-matic (218.994)
Diesel
Estate
2987
2014.05-2017.12
185 (252)
6
-
CLS Shooting Brake (X218)
CLS 350 CDI / d (218.923)
Diesel
Estate
2987
2012.10-2014.08
195 (265)
6
-
CLS Shooting Brake (X218)
CLS 350 CDI / d 4-matic (218.993)
Diesel
Estate
2987
2012.10-2014.08
195 (265)
6
-
CLS Shooting Brake (X218)
CLS 350 d 4-matic (218.994)
Diesel
Estate
2987
2015.04-2017.12
190 (258)
6
-
E-CLASS (W211)
E 280 CDI (211.020)
Diesel
Saloon
2987
2005.03-2008.12
140 (190)
6
-
E-CLASS (W211)
E 280 CDI 4-matic (211.084)
Diesel
Saloon
2987
2005.03-2008.12
140 (190)
6
-
E-CLASS (W211)
E 300 BlueTEC (211.024)
Diesel
Saloon
2987
2007.09-2008.12
155 (211)
6
-
E-CLASS (W211)
E 320 CDI (211.022)
Diesel
Saloon
2987
2005.03-2008.12
165 (224)
6
-
E-CLASS (W211)
E 320 CDI 4-matic (211.089)
Diesel
Saloon
2987
2005.03-2008.12
165 (224)
6
-
E-CLASS (W211)
E320 CDI (211.022)
Diesel
Saloon
2987
2006.09-2008.12
156 (212)
6
-
E-CLASS (W212)
E 300 CDI (212.020)
Diesel
Saloon
2987
2009.12-2010.12
150 (204)
6
-
E-CLASS (W212)
E 300 CDI / BlueTEC (212.020, 212.021, 212.027)
Diesel
Saloon
2987
2011.03-2015.12
170 (231)
6
-
E-CLASS (W212)
E 350 BlueTEC
Diesel
Saloon
2987
2013.01-2015.12
185 (252)
6
-
E-CLASS (W212)
E 350 BlueTEC (212.024)
Diesel
Saloon
2987
2009.01-2015.12
155 (211)
6
-
E-CLASS (W212)
E 350 BlueTEC (212.026)
Diesel
Saloon
2987
2014.05-2015.12
190 (258)
6
-
E-CLASS (W212)
E 350 BlueTEC 4-matic (212.094)
Diesel
Saloon
2987
2014.05-2015.12
190 (258)
6
-
E-CLASS (W212)
E 350 BlueTEC 4-matic (212.094)
Diesel
Saloon
2987
2013.01-2015.12
185 (252)
6
-
E-CLASS (W212)
E 350 CDI
Diesel
Saloon
2987
2010.09-2015.12
157 (214)
6
-
E-CLASS (W212)
E 350 CDI (212.023)
Diesel
Saloon
2987
2011.03-2015.12
195 (265)
6
-
E-CLASS (W212)
E 350 CDI (212.025)
Diesel
Saloon
2987
2009.01-2015.12
170 (231)
6
-
E-CLASS (W212)
E 350 CDI 4-matic (212.089)
Diesel
Saloon
2987
2009.09-2011.08
170 (231)
6
-
E-CLASS (W212)
E 350 CDI 4-matic (212.093)
Diesel
Saloon
2987
2011.03-2015.12
195 (265)
6
-
E-CLASS Convertible (A207)
E 350 BlueTEC (207.426)
Diesel
Convertible
2987
2013.06-2016.12
185 (252)
6
-
E-CLASS Convertible (A207)
E 350 BlueTEC/ d (207.426)
Diesel
Convertible
2987
2014.05-2016.12
190 (258)
6
-
E-CLASS Convertible (A207)
E 350 CDI (207.422)
Diesel
Convertible
2987
2010.01-2011.12
170 (231)
6
-
E-CLASS Convertible (A207)
E 350 CDI (207.423)
Diesel
Convertible
2987
2011.04-2013.12
195 (265)
6
-
E-CLASS Coupe (C207)
E 350 BlueTEC (207.326)
Diesel
Coupe
2987
2013.06-2016.12
185 (252)
6
-
E-CLASS Coupe (C207)
E 350 BlueTEC / d (207.326)
Diesel
Coupe
2987
2014.05-2016.12
190 (258)
6
-
E-CLASS Coupe (C207)
E 350 CDI (207.322)
Diesel
Coupe
2987
2009.01-2011.06
170 (231)
6
-
E-CLASS Coupe (C207)
E 350 CDI (207.323)
Diesel
Coupe
2987
2011.06-2013.06
195 (265)
6
-
E-CLASS Platform/Chassis (VF211)
E 280 CDI (211.620)
Diesel
Platform/Chassis
2987
2005.08-2009.07
140 (190)
6
-
E-CLASS T-Model (S211)
E 280 T CDI (211.220)
Diesel
Estate
2987
2005.03-2009.07
140 (190)
6
-
E-CLASS T-Model (S211)
E 280 T CDI 4-matic (211.284)
Diesel
Estate
2987
2005.03-2009.07
140 (190)
6
-
E-CLASS T-Model (S211)
E 320 T CDI (211.222)
Diesel
Estate
2987
2005.03-2009.07
165 (224)
6
-
E-CLASS T-Model (S211)
E 320 T CDI (211.222)
Diesel
Estate
2987
2007.11-2009.07
155 (211)
6
-
E-CLASS T-Model (S211)
E 320 T CDI 4-matic (211.289)
Diesel
Estate
2987
2005.03-2009.07
165 (224)
6
-
E-CLASS T-Model (S212)
E 300 CDI (212.220)
Diesel
Estate
2987
2009.12-2010.12
150 (204)
6
-
E-CLASS T-Model (S212)
E 300 CDI / BlueTEC (212.227, 212.221)
Diesel
Estate
2987
2009.11-2016.12
170 (231)
6
-
E-CLASS T-Model (S212)
E 350 BlueTEC
Diesel
Estate
2987
2012.11-2016.12
185 (252)
6
-
E-CLASS T-Model (S212)
E 350 BlueTEC (212.224)
Diesel
Estate
2987
2009.11-2013.12
155 (211)
6
-
E-CLASS T-Model (S212)
E 350 BlueTEC (212.226)
Diesel
Estate
2987
2014.07-2016.12
190 (258)
6
-
E-CLASS T-Model (S212)
E 350 BlueTEC 4-matic (212.294)
Diesel
Estate
2987
2014.07-2016.12
190 (258)
6
-
E-CLASS T-Model (S212)
E 350 BlueTEC 4-matic (212.294)
Diesel
Estate
2987
2012.11-2016.12
185 (252)
6
-
E-CLASS T-Model (S212)
E 350 CDI (212.223)
Diesel
Estate
2987
2011.07-2013.12
195 (265)
6
-
E-CLASS T-Model (S212)
E 350 CDI (212.225)
Diesel
Estate
2987
2009.11-2011.12
170 (231)
6
-
E-CLASS T-Model (S212)
E 350 CDI 4-matic (212.289)
Diesel
Estate
2987
2009.11-2011.12
170 (231)
6
-
E-CLASS T-Model (S212)
E 350 CDI 4-matic (212.293)
Diesel
Estate
2987
2011.07-2013.12
195 (265)
6
-
G-CLASS (W461)
G 280 CDI (461.304, 461.334, 461.339, 461.344)
Diesel
Closed Off-Road Vehicle
2987
2009.04-.
135 (184)
6
-
G-CLASS (W461)
G 300 CDI (461.333)
Diesel
Closed Off-Road Vehicle
2987
2010.04-.
135 (184)
6
-
G-CLASS (W463)
G 320 CDI (463.340, 463.341, 463.343)
Diesel
Closed Off-Road Vehicle
2987
2006.09-.
165 (224)
6
-
G-CLASS (W463)
G 350 CDI
Diesel
Closed Off-Road Vehicle
2987
2011.07-.
155 (211)
6
-
G-CLASS (W463)
G 350 CDI (463.306)
Diesel
Closed Off-Road Vehicle
2987
2009.06-2011.12
165 (224)
6
-
G-CLASS (W463)
G 350 d (463.348)
Diesel
Closed Off-Road Vehicle
2987
2015.06-.
180 (245)
6
-
G-CLASS Cabrio (W463)
G 320 CDI (463.303)
Diesel
Open Off-Road Vehicle
2987
2006.09-.
165 (224)
6
-
G-CLASS Cabrio (W463)
G 350 CDI
Diesel
Open Off-Road Vehicle
2987
2011.07-.
155 (211)
6
-
G-CLASS Cabrio (W463)
G 350 CDI (463.306)
Diesel
Open Off-Road Vehicle
2987
2009.06-2011.12
165 (224)
6
-
G-CLASS Platform/Chassis (W461)
G 280 CDi 4-matic (461.346, 461.370)
Diesel
Platform/Chassis
2987
2007.05-2012.12
135 (184)
6
-
GL-CLASS (X164)
GL 320 CDI / 350 BlueTEC 4-matic (164.824, 164.825)
Diesel
SUV
2987
2009.12-2012.08
155 (211)
6
-
GL-CLASS (X164)
GL 320 CDI 4-matic
Diesel
SUV
2987
2006.09-2009.12
160 (218)
6
-
GL-CLASS (X164)
GL 320 CDI 4-matic (164.822)
Diesel
SUV
2987
2006.09-2009.05
165 (224)
6
-
GL-CLASS (X164)
GL 350 CDI 4-matic (164.822)
Diesel
SUV
2987
2009.05-2012.08
165 (224)
6
-
GL-CLASS (X164)
GL 350 CDI 4-matic (164.823)
Diesel
SUV
2987
2010.10-2012.08
195 (265)
6
-
GL-CLASS (X166)
GL 350 CDI / BlueTec 4-matic (166.823, 166.824)
Diesel
SUV
2987
2012.07-2015.10
190 (258)
6
-
GL-CLASS (X166)
GL 350 CDI / BlueTEC 4-matic (166.824)
Diesel
SUV
2987
2012.07-2015.10
179 (243)
6
-
GL-CLASS (X166)
GL 350 CDI / BlueTEC 4-matic (166.824)
Diesel
SUV
2987
2012.07-2015.10
183 (249)
6
-
GLE (W166)
350 d 4-matic (166.024)
Diesel
SUV
2987
2015.04-2018.10
190 (258)
6
-
GLE (W166)
350 d 4-matic (166.024)
Diesel
SUV
2987
2015.04-2018.10
183 (249)
6
-
GLE Coupe (C292)
350 d 4-matic (292.323, 292.324)
Diesel
SUV
2987
2015.03-2019.10
190 (258)
6
-
GLE Coupe (C292)
350 d 4-matic (292.324)
Diesel
SUV
2987
2017.01-2019.10
183 (249)
6
-
GLK-CLASS (X204)
320 CDI 4-matic (204.983)
Diesel
SUV
2987
2008.06-2015.06
165 (224)
6
-
GLK-CLASS (X204)
350 CDI 4-matic (204.992)
Diesel
SUV
2987
2009.07-2010.01
165 (224)
6
-
GLK-CLASS (X204)
350 CDI 4-matic (204.992)
Diesel
SUV
2987
2010.02-2015.06
170 (231)
6
-
GLK-CLASS (X204)
350 CDI 4-matic (204.993)
Diesel
SUV
2987
2012.07-2015.06
195 (265)
6
-
GLS (X166)
350 d 4-matic (166.824)
Diesel
SUV
2987
2017.01-2019.04
183 (249)
6
-
GLS (X166)
350 d 4-matic (166.824)
Diesel
SUV
2987
2015.11-2019.04
190 (258)
6
-
M-CLASS (W164)
ML 280 CDI 4-matic (164.120)
Diesel
SUV
2987
2005.07-2009.07
140 (190)
6
-
M-CLASS (W164)
ML 300 CDI 4-matic (164.120)
Diesel
SUV
2987
2009.07-2011.12
140 (190)
6
-
M-CLASS (W164)
ML 300 CDI 4-matic (164.121)
Diesel
SUV
2987
2010.02-2011.12
150 (204)
6
-
M-CLASS (W164)
ML 320 CDI 4-matic
Diesel
SUV
2987
2006.09-2008.12
160 (218)
6
-
M-CLASS (W164)
ML 320 CDI 4-matic (164.122)
Diesel
SUV
2987
2005.07-2009.07
165 (224)
6
-
M-CLASS (W164)
ML 320 CDI 4-matic (164.124, 164.125, 164.122)
Diesel
SUV
2987
2005.07-2011.07
155 (211)
6
-
M-CLASS (W164)
ML 350 CDI 4-matic
Diesel
SUV
2987
2009.09-2010.12
157 (214)
6
-
M-CLASS (W164)
ML 350 CDI 4-matic (164.122)
Diesel
SUV
2987
2009.07-2011.12
165 (224)
6
-
M-CLASS (W164)
ML 350 CDI 4-matic (164.125, 164.124)
Diesel
SUV
2987
2009.09-2011.12
155 (211)
6
-
M-CLASS (W164)
ML 350 CDI 4-matic (164.125, 164.124)
Diesel
SUV
2987
2010.02-2011.12
170 (231)
6
-
M-CLASS (W166)
ML 350 BlueTEC 4-matic (166.024, 166.023)
Diesel
SUV
2987
2011.06-2015.02
190 (258)
6
-
R-CLASS (W251, V251)
R 280 CDI (251.121, 251.026, 251.126)
Diesel
MPV
2987
2006.05-2012.12
140 (190)
6
-
R-CLASS (W251, V251)
R 280 CDI 4-matic (251.020)
Diesel
MPV
2987
2006.05-2012.12
140 (190)
6
-
R-CLASS (W251, V251)
R 300 CDI (251.021, 251.121, 251.026, 251.126)
Diesel
MPV
2987
2009.07-2012.12
140 (190)
6
-
R-CLASS (W251, V251)
R 300 CDI 4-matic (251.020)
Diesel
MPV
2987
2009.07-2012.12
140 (190)
6
-
R-CLASS (W251, V251)
R 320 CDI 4-matic (251.022, 251.122)
Diesel
MPV
2987
2006.01-2010.07
165 (224)
6
-
R-CLASS (W251, V251)
R 320 CDI 4-matic (251.125)
Diesel
MPV
2987
2006.01-2012.12
155 (211)
6
-
R-CLASS (W251, V251)
R 350 CDI 4-matic (251.022, 251.122)
Diesel
MPV
2987
2009.07-2012.12
165 (224)
6
-
R-CLASS (W251, V251)
R 350 CDI 4-matic (251.023, 251.123)
Diesel
MPV
2987
2010.08-2014.12
195 (265)
6
-
R-CLASS (W251, V251)
R 350 CDI 4-matic (251.124, 251.125)
Diesel
MPV
2987
2006.01-2014.12
155 (211)
6
-
S-CLASS (W221)
S 320 CDI
Diesel
Saloon
2987
2005.10-2013.12
155 (211)
6
-
S-CLASS (W221)
S 320 CDI (221.022, 221.122)
Diesel
Saloon
2987
2005.12-2009.06
173 (235)
6
-
S-CLASS (W221)
S 320 CDI 4-matic (221.080, 221.180)
Diesel
Saloon
2987
2006.10-2013.12
173 (235)
6
-
S-CLASS (W221)
S 320 CDI 4-matic (221.080, 221.180)
Diesel
Saloon
2987
2005.10-2013.12
155 (211)
6
-
S-CLASS (W221)
S 350 BlueTec (221.026, 221.126)
Diesel
Saloon
2987
2011.04-2013.12
190 (258)
6
-
S-CLASS (W221)
S 350 BlueTEC 4-matic (221.083, 221.183)
Diesel
Saloon
2987
2011.04-2013.12
190 (258)
6
-
S-CLASS (W221)
S 350 CDI
Diesel
Saloon
2987
2009.06-2013.12
155 (211)
6
-
S-CLASS (W221)
S 350 CDI
Diesel
Saloon
2987
2009.06-2013.12
173 (235)
6
-
S-CLASS (W221)
S 350 CDI 4-matic (221.080, 221.081)
Diesel
Saloon
2987
2009.01-2010.12
155 (211)
6
-
S-CLASS (W221)
S 350 CDI 4-matic (221.080, 221.180)
Diesel
Saloon
2987
2009.06-2013.07
173 (235)
6
-
S-CLASS (W222, V222, X222)
S 350 BlueTEC / d (222.132, 222.032, 222.123)
Diesel
Saloon
2987
2013.05-2017.05
190 (258)
6
-
S-CLASS (W222, V222, X222)
S 350 BlueTEC / d 4-matic (222.033, 222.133)
Diesel
Saloon
2987
2014.02-2017.05
190 (258)
6
-
S-CLASS (W222, V222, X222)
S 350 BlueTEC 4-matic (222.133)
Diesel
Saloon
2987
2014.02-2017.05
185 (252)
6
-
SPRINTER 3,5-t Bus (B906)
318 CDI (906.731, 906.733, 906.735)
Diesel
Bus
2987
2008.02-2009.12
135 (184)
6
-
SPRINTER 3,5-t Bus (B906)
318 CDI 4x4 (906.731, 906.733, 906.735)
Diesel
Bus
2987
2008.02-2009.12
135 (184)
6
-
SPRINTER 3,5-t Bus (B906)
319 CDI / BlueTEC (906.731, 906.733, 906.735)
Diesel
Bus
2987
2009.03-.
140 (190)
6
-
SPRINTER 3,5-t Bus (B906)
319 CDI / BlueTEC 4x4 (906.731, 906.733, 906.735)
Diesel
Bus
2987
2009.03-.
140 (190)
6
-
SPRINTER 3,5-t Platform/Chassis (B906)
318 CDI (906.131, 906.133, 906.135, 906.231, 906.233,...
Diesel
Platform/Chassis
2987
2006.06-2009.12
135 (184)
6
-
SPRINTER 3,5-t Platform/Chassis (B906)
318 CDI 4x4 (906.131, 906.133, 906.135, 906.231, 906.233...
Diesel
Platform/Chassis
2987
2008.02-2009.12
135 (184)
6
-
SPRINTER 3,5-t Platform/Chassis (B906)
319 CDI / BlueTEC (906.131, 906.133, 906.135, 906.231,...
Diesel
Platform/Chassis
2987
2009.03-.
140 (190)
6
-
SPRINTER 3,5-t Platform/Chassis (B906)
319 CDI / BlueTEC 4x4 (906.131, 906.133, 906.135,...
Diesel
Platform/Chassis
2987
2011.05-.
140 (190)
6
-
SPRINTER 3,5-t Van (B906)
318 CDI (906.631, 906.633, 906.635, 906.637)
Diesel
Van
2987
2006.06-2009.12
135 (184)
6
-
SPRINTER 3,5-t Van (B906)
318 CDI 4x4 (906.631, 906.633, 906.635, 906.637)
Diesel
Van
2987
2008.02-2009.12
135 (184)
6
-
SPRINTER 3,5-t Van (B906)
319 CDI / BlueTEC (906.631, 906.633, 906.635, 906.637)
Diesel
Van
2987
2009.03-.
140 (190)
6
-
SPRINTER 3,5-t Van (B906)
319 CDI / BlueTEC 4x4 (906.631, 906.633, 906.635,...
Diesel
Van
2987
2009.03-.
140 (190)
6
-
SPRINTER 3-t Bus (B906)
218 CDI (906.711, 906.713)
Diesel
Bus
2987
2012.04-.
135 (184)
6
-
SPRINTER 3-t Platform/Chassis (B906)
218 CDI (906.111, 906.113, 906.211, 906.213)
Diesel
Platform/Chassis
2987
2006.06-2009.12
135 (184)
6
-
SPRINTER 3-t Platform/Chassis (B906)
219 CDI / BlueTEC (906.111, 906.113, 906.211, 906.213)
Diesel
Platform/Chassis
2987
2009.03-2016.05
140 (190)
6
-
SPRINTER 3-t Van (B906)
218 CDI (906.611, 906.613)
Diesel
Van
2987
2006.06-2009.12
135 (184)
6
-
SPRINTER 3-t Van (B906)
219 CDI / BlueTEC (906.611, 906.613)
Diesel
Van
2987
2009.03-.
140 (190)
6
-
SPRINTER 4,6-t Platform/Chassis (B906)
418 CDI (906.153, 906.155, 906.253, 906.255)
Diesel
Platform/Chassis
2987
2006.06-2009.12
135 (184)
6
-
SPRINTER 4,6-t Platform/Chassis (B906)
419 CDI (906.153, 906.155, 906.253, 906.255)
Diesel
Platform/Chassis
2987
2009.03-.
140 (190)
6
-
SPRINTER 4,6-t Van (B906)
418 CDI (906.653, 906.655, 906.657)
Diesel
Van
2987
2009.06-2016.05
135 (184)
6
-
SPRINTER 4,6-t Van (B906)
419 CDI (906.653, 906.655, 906.657)
Diesel
Van
2987
2009.03-.
140 (190)
6
-
SPRINTER 5-t Bus (B906)
519 CDI (906.655, 906.657)
Diesel
Bus
2987
2009.03-.
140 (190)
6
-
SPRINTER 5-t Platform/Chassis (B906)
518 CDI (906.153, 906.155, 906.253, 906.255)
Diesel
Platform/Chassis
2987
2006.06-2009.12
135 (184)
6
-
SPRINTER 5-t Platform/Chassis (B906)
518 CDI 4x4 (906.153, 906.155, 906.253, 906.255)
Diesel
Platform/Chassis
2987
2006.06-2009.12
135 (184)
6
-
SPRINTER 5-t Platform/Chassis (B906)
519 CDI / BlueTEC (906.153, 906.155, 906.253, 906.255)
Diesel
Platform/Chassis
2987
2009.03-.
140 (190)
6
-
SPRINTER 5-t Platform/Chassis (B906)
519 CDI / BlueTEC 4x4 (906.153, 906.155, 906.253,...
Diesel
Platform/Chassis
2987
2009.03-.
140 (190)
6
-
SPRINTER 5-t Van (B906)
518 CDI (906.653, 906.655, 906.657)
Diesel
Van
2987
2006.06-2009.12
135 (184)
6
-
SPRINTER 5-t Van (B906)
518 CDI 4x4 (906.653, 906.655, 906.657)
Diesel
Van
2987
2006.06-2009.12
135 (184)
6
-
SPRINTER 5-t Van (B906)
519 CDI / BlueTEC (906.653, 906.655, 906.657)
Diesel
Van
2987
2009.03-.
140 (190)
6
-
SPRINTER 5-t Van (B906)
519 CDI / BlueTEC 4x4 (906.653, 906.655, 906.657)
Diesel
Van
2987
2009.03-.
140 (190)
6
-
VIANO (W639)
CDI 3.0 (639.811, 639.813, 639.815)
Diesel
Bus
2987
2006.03-.
150 (204)
6
-
VIANO (W639)
CDI 3.0 (639.811, 639.813, 639.815)
Diesel
Bus
2987
2010.07-.
165 (224)
6
-
VITO / MIXTO Van (W639)
120 CDI (639.601, 639.603, 639.605)
Diesel
Van
2987
2006.07-.
150 (204)
6
-
VITO / MIXTO Van (W639)
122 CDI (639.601, 639.603, 639.605)
Diesel
Van
2987
2010.09-.
165 (224)
6
-
VITO Bus (W639)
120 CDI (639.701, 639.703, 639.705)
Diesel
Bus
2987
2006.07-.
150 (204)
6
-
VITO Bus (W639)
122 CDI (639.701, 639.703, 639.705)
Diesel
Bus
2987
2010.09-.
165 (224)
6
-
motor code
fuel
cubic capacity
year
power
cylinders
MERCEDES-BENZ...
OM 642.820
Diesel
2987
.-.
150-170 (204-231)
6
OM 642.822
Diesel
2987
.-.
165-195 (224-265)
6
OM 642.826
Diesel
2987
.-.
179-190 (243-258)
6
OM 642.830
Diesel
2987
.-.
165-170 (224-231)
6
OM 642.832
Diesel
2987
.-.
150-170 (204-231)
6
OM 642.834
Diesel
2987
.-.
195 (265)
6
OM 642.835
Diesel
2987
.-.
195 (265)
6
OM 642.836
Diesel
2987
.-.
170 (231)
6
OM 642.838
Diesel
2987
.-.
185-195 (252-265)
6
OM 642.850
Diesel
2987
.-.
150-170 (204-231)
6
OM 642.852
Diesel
2987
.-.
170-195 (231-265)
6
OM 642.853
Diesel
2987
.-.
185-195 (252-265)
6
OM 642.854
Diesel
2987
.-.
185-195 (252-265)
6
OM 642.856
Diesel
2987
.-.
170 (231)
6
OM 642.858
Diesel
2987
.-.
185-195 (252-265)
6
OM 642.861
Diesel
2987
.-.
190 (258)
6
OM 642.862
Diesel
2987
.-.
190 (258)
6
OM 642.867
Diesel
2987
.-.
185-190 (252-258)
6
OM 642.868
Diesel
2987
.-.
190 (258)
6
OM 642.870
Diesel
2987
.-.
140-157 (190-214)
6
OM 642.872
Diesel
2987
.-.
140-195 (190-265)
6
OM 642.884
Diesel
2987
.-.
135 (184)
6
OM 642.886
Diesel
2987
.-.
155 (211)
6
OM 642.887
Diesel
2987
.-.
180 (245)
6
OM 642.890
Diesel
2987
.-.
165 (224)
6
OM 642.896
Diesel
2987
.-.
135-140 (184-190)
6
OM 642.898
Diesel
2987
.-.
140-155 (190-211)
6
OM 642.910
Diesel
2987
.-.
165 (224)
6
OM 642.920
Diesel
2987
.-.
140-200 (190-272)
6
OM 642.921
Diesel
2987
.-.
140-165 (190-224)
6
OM 642.930
Diesel
2987
.-.
155-173 (211-235)
6
OM 642.932
Diesel
2987
.-.
155-173 (211-235)
6
OM 642.940
Diesel
2987
.-.
140-170 (190-231)
6
OM 642.950
Diesel
2987
.-.
140-165 (190-224)
6
OM 642.960
Diesel
2987
.-.
165 (224)
6
OM 642.961
Diesel
2987
.-.
165 (224)
6
OM 642.970
Diesel
2987
.-.
165 (224)
6
OM 642.975
Diesel
2987
.-.
135 (184)
6
OM 642.990
Diesel
2987
.-.
150-165 (204-224)
6
OM 642.992
Diesel
2987
.-.
135-140 (184-190)
6
OM 642.993
Diesel
2987
.-.
135 (184)
6
customers who bought this product also bought:
Seal, oil filter housing
OE-No.
MERCEDES-BENZ:
642 180 0010 n.cpl.1
642 180 1410 n.cpl.1

TRUCKTEC part number: 02.18.142