Here you can inquire your individual shop login.
Please login to see your individual prices and our avaliability.
Hinge, fuel filler flap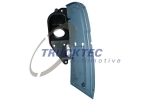 TRUCKTEC part number: 02.55.020
Amount per packaging unit: 1
Date added: 2023-06-06 20:28:18 | Date last modified: 2023-06-06 20:28:18
Please register or login to see prices and availability.
Comparison numbers:
OE-No.
MERCEDES-BENZ
636 750 0004
639 750 0304
639 750 0304 - C:9999

model
product line
fuel
body
cubic capacity
year
power
cylinders
MERCEDES-BENZ
VIANO (W639)
3.2 (639.711, 639.811, 639.813)
Petrol Engine
Bus
3199
2003.09-.
140 (190)
6
VIANO (W639)
3.2 (639.713, 639.813, 639.815)
Petrol Engine
Bus
3199
2003.09-.
160 (218)
6
VIANO (W639)
3.5 (639.811, 639.813, 639.815)
Petrol Engine
Bus
3498
2007.09-.
190 (258)
6
VIANO (W639)
3.7 (639.815)
Petrol Engine
Bus
3724
2004.06-.
170 (231)
6
VIANO (W639)
CDI 2.0 (639.711, 639.713, 639.811, 639.813, 639.815)
Diesel
Bus
2148
2005.08-.
85 (116)
4
VIANO (W639)
CDI 2.0 (639.711, 639.713, 639.811, 639.813, 639.815)
Diesel
Bus
2148
2003.09-.
80 (109)
4
VIANO (W639)
CDI 2.0 4-matic (639.713)
Diesel
Bus
2148
2005.07-.
80 (109)
4
VIANO (W639)
CDI 2.2 (639.711, 639.713, 639.811, 639.813, 639.815)
Diesel
Bus
2148
2003.09-.
110 (150)
4
VIANO (W639)
CDI 2.2 (639.811, 639.813, 639.815, 639.711, 639.713)
Diesel
Bus
2143
2010.07-.
120 (163)
4
VIANO (W639)
CDI 2.2 (639.811, 639.813, 639.815, 639.711, 639.713)
Diesel
Bus
2143
2010.07-.
100 (136)
4
VIANO (W639)
CDI 2.2 4-matic (639.711, 639.713, 639.811, 639.813,...
Diesel
Bus
2148
2005.07-.
110 (150)
4
VIANO (W639)
CDI 2.2 4-matic (639.811, 639.813, 639.815, 639.711,...
Diesel
Bus
2143
2010.07-.
100 (136)
4
VIANO (W639)
CDI 2.2 4-matic (639.811, 639.813, 639.815, 639.711,...
Diesel
Bus
2143
2010.07-.
120 (163)
4
VIANO (W639)
CDI 3.0 (639.811, 639.813, 639.815)
Diesel
Bus
2987
2010.07-.
165 (224)
6
VIANO (W639)
CDI 3.0 (639.811, 639.813, 639.815)
Diesel
Bus
2987
2006.03-.
150 (204)
6
VITO / MIXTO Van (W639)
109 CDI (639.601, 639.603, 639.605)
Diesel
Van
2148
2003.09-.
65 (88)
4
VITO / MIXTO Van (W639)
109 CDI (639.601, 639.603, 639.605)
Diesel
Van
2148
2006.08-.
70 (95)
4
VITO / MIXTO Van (W639)
110 CDI (639.601, 639.603, 639.605)
Diesel
Van
2143
2010.09-.
70 (95)
4
VITO / MIXTO Van (W639)
111 CDI (639.601, 639.603)
Diesel
Van
2148
2007.09-.
85 (116)
4
VITO / MIXTO Van (W639)
111 CDI (639.601, 639.603, 639.605)
Diesel
Van
2148
2003.09-.
80 (109)
4
VITO / MIXTO Van (W639)
111 CDI 4x4 (639.601, 639.603, 639.605)
Diesel
Van
2148
2007.09-.
80 (109)
4
VITO / MIXTO Van (W639)
113 CDI (639.601, 639.603, 639.605)
Diesel
Van
2143
2010.09-.
100 (136)
4
VITO / MIXTO Van (W639)
113 CDI 4x4 (639.601, 639.603, 639.605)
Diesel
Van
2143
2010.09-.
100 (136)
4
VITO / MIXTO Van (W639)
115 CDI (639.601, 639.603, 639.605)
Diesel
Van
2148
2003.09-.
110 (150)
4
VITO / MIXTO Van (W639)
115 CDI 4x4 (639.601, 639.603, 639.605)
Diesel
Van
2148
2006.07-.
110 (150)
4
VITO / MIXTO Van (W639)
116 CDI (639.601, 639.603, 639.605)
Diesel
Van
2143
2010.09-.
120 (163)
4
VITO / MIXTO Van (W639)
116 CDI 4x4 (639.601, 639.603, 639.605)
Diesel
Van
2143
2010.09-.
120 (163)
4
VITO / MIXTO Van (W639)
119 (639.601, 639.603, 639.605)
Petrol Engine
Van
3199
2003.09-.
140 (190)
6
VITO / MIXTO Van (W639)
120 CDI (639.601, 639.603, 639.605)
Diesel
Van
2987
2006.07-.
150 (204)
6
VITO / MIXTO Van (W639)
122 (639.601, 639.603, 639.605)
Petrol Engine
Van
3199
2003.09-.
160 (218)
6
VITO / MIXTO Van (W639)
122 CDI (639.601, 639.603, 639.605)
Diesel
Van
2987
2010.09-.
165 (224)
6
VITO / MIXTO Van (W639)
123 (639.601)
Petrol Engine
Van
3724
2004.06-2008.07
170 (231)
6
VITO / MIXTO Van (W639)
123 (639.601, 639.603, 639.605)
Petrol Engine
Van
3724
2004.06-2008.07
165 (224)
6
VITO / MIXTO Van (W639)
126 (639.601, 639.603, 639.605)
Petrol Engine
Van
3498
2007.09-.
190 (258)
6
VITO / MIXTO Van (W639)
E-CELL (639.601, 639.603, 639.605)
Electric Motor
Van
0
2012.03-.
60 (82)
0
VITO Bus (W639)
109 CDI (639.701)
Diesel
Bus
2148
2003.09-.
65 (88)
4
VITO Bus (W639)
109 CDI (639.701, 639.703)
Diesel
Bus
2148
2006.09-.
70 (95)
4
VITO Bus (W639)
109 CDI 4x4 (639.701)
Diesel
Bus
2148
2007.09-2014.08
70 (95)
4
VITO Bus (W639)
110 CDI (639.701, 639.703, 639.705)
Diesel
Bus
2143
2010.09-2014.08
70 (95)
4
VITO Bus (W639)
111 CDI (639.701, 639.703, 639.705)
Diesel
Bus
2148
2003.09-.
80 (109)
4
VITO Bus (W639)
111 CDI (639.701, 639.703, 639.705)
Diesel
Bus
2148
2007.09-.
85 (116)
4
VITO Bus (W639)
111 CDI 4x4 (639.701, 639.703, 639.705)
Diesel
Bus
2148
2007.09-2014.08
80 (109)
4
VITO Bus (W639)
113 CDI (639.701, 639.703, 639.705)
Diesel
Bus
2143
2010.09-.
100 (136)
4
VITO Bus (W639)
113 CDI 4x4 (639.701, 639.703, 639.705)
Diesel
Bus
2143
2010.09-2014.08
100 (136)
4
VITO Bus (W639)
115 CDI (639.701, 639.703, 639.705)
Diesel
Bus
2148
2003.09-.
110 (150)
4
VITO Bus (W639)
115 CDI 4x4 (639.701, 639.705)
Diesel
Bus
2148
2007.09-2014.08
110 (150)
4
VITO Bus (W639)
116 CDI (639.701, 639.703, 639.705)
Diesel
Bus
2143
2010.09-.
120 (163)
4
VITO Bus (W639)
116 CDI 4x4 (639.701, 639.703, 639.705)
Diesel
Bus
2143
2010.09-2014.08
120 (163)
4
VITO Bus (W639)
119 (639.701, 639.703, 639.705)
Petrol Engine
Bus
3199
2003.09-.
140 (190)
6
VITO Bus (W639)
120 CDI (639.701, 639.703, 639.705)
Diesel
Bus
2987
2006.07-.
150 (204)
6
VITO Bus (W639)
122 (639.701, 639.703, 639.705)
Petrol Engine
Bus
3199
2003.09-.
160 (218)
6
VITO Bus (W639)
122 CDI (639.701, 639.703, 639.705)
Diesel
Bus
2987
2010.09-.
165 (224)
6
VITO Bus (W639)
123 (639.701)
Petrol Engine
Bus
3724
2004.06-2008.07
170 (231)
6
VITO Bus (W639)
126 (639.701, 639.703, 639.705)
Petrol Engine
Bus
3498
2007.09-.
190 (258)
6
VITO Bus (W639)
E-CELL (639.703)
Electric Motor
Bus
0
2012.03-.
60 (82)
0
customers who bought this product also bought:
Hinge, fuel filler flap
OE-No.
MERCEDES-BENZ:
636 750 0004
639 750 0304
639 750 0304 - C:9999

TRUCKTEC part number: 02.55.020