Here you can inquire your individual shop login.
Please login to see your individual prices and our avaliability.
Vacuum Control Valve, EGR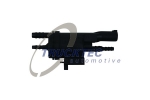 TRUCKTEC part number: 02.42.070
Amount per packaging unit: 1
Date added: 2023-06-06 21:28:13 | Date last modified: 2023-06-06 21:28:13
Please register or login to see prices and availability.
Comparison numbers:
OE-No.
CHRYSLER
05099822AA
68086987AA

MERCEDES-BENZ
000 500 3201
002 540 1497
002 540 7097

PIERBURG
7.02256.37.0

VAG
2E0 906 283

model
product line
fuel
body
cubic capacity
year
power
tonnage / cylinders
axle
commercial vehicles - MERCEDES-BENZ
UNIMOG
U 100L
Diesel
Platform/Chassis
2874
1996.07-.
85-90 (116-122)
620
2
UNIMOG
U 90
Diesel
Platform/Chassis
2874
1996.07-.
85-90 (116-122)
660
2
UNIMOG
UX 100H,UX 100M
Diesel
Platform/Chassis
2874
1996.09-.
80-90 (109-122)
480
2
commercial vehicles - MULTICAR
UX100
UX100H, UX100M
Diesel
Platform/Chassis
2874
1999.01-.
85 (116)
350
2
passenger cars - CHRYSLER
CROSSFIRE
3.2
Petrol Engine
Coupe
3199
2003.07-2008.12
160 (218)
6
-
CROSSFIRE Roadster
3.2
Petrol Engine
Convertible
3199
2004.05-2008.12
160 (218)
6
-
passenger cars - JEEP
COMPASS (MK49)
2.2 CRD
Diesel
SUV
2143
2011.05-.
100 (136)
4
-
COMPASS (MK49)
2.2 CRD 4x4
Diesel
SUV
2143
2011.05-.
100 (136)
4
-
PATRIOT (MK74)
2.2 CRD
Diesel
Closed Off-Road Vehicle
2143
2011.01-2017.12
100 (136)
4
-
PATRIOT (MK74)
2.2 CRD 4x4
Diesel
Closed Off-Road Vehicle
2143
2011.01-2017.12
120 (163)
4
-
PATRIOT (MK74)
2.2 CRD 4x4
Diesel
Closed Off-Road Vehicle
2143
2011.01-2017.12
100 (136)
4
-
passenger cars - MAYBACH
57 (W240)
5.5 (240.078)
Petrol Engine
Saloon
5513
2002.09-2012.12
405 (551)
12
-
62 (V240)
5.5 (240.178)
Petrol Engine
Saloon
5513
2002.09-2012.12
405 (551)
12
-
passenger cars - MERCEDES-BENZ
A-CLASS (W168)
A 140 (168.031, 168.131)
Petrol Engine
Hatchback
1598
2001.01-2004.08
60 (82)
4
-
A-CLASS (W168)
A 140 (168.031, 168.131)
Petrol Engine
Hatchback
1397
1997.07-2004.08
60 (82)
4
-
A-CLASS (W168)
A 160 (168.033, 168.133)
Petrol Engine
Hatchback
1598
1997.07-2004.08
75 (102)
4
-
A-CLASS (W169)
A 150 (169.031, 169.331)
Petrol Engine
Hatchback
1498
2004.09-2012.06
70 (95)
4
-
A-CLASS (W169)
A 160 (169.031, 169.331)
Petrol Engine
Hatchback
1498
2009.04-2012.06
70 (95)
4
-
A-CLASS (W169)
A 170 (169.032, 169.332)
Petrol Engine
Hatchback
1699
2004.09-2012.06
85 (116)
4
-
A-CLASS (W169)
A 180 (169.032, 169.332)
Petrol Engine
Hatchback
1699
2009.04-2012.06
85 (116)
4
-
A-CLASS (W169)
A 200 (169.033, 169.333)
Petrol Engine
Hatchback
2034
2004.09-2012.06
100 (136)
4
-
A-CLASS (W169)
A 200 TURBO (169.034, 169.334)
Petrol Engine
Hatchback
2034
2005.09-2012.06
142 (193)
4
-
A-CLASS (W176)
A 180 (176.042)
Petrol Engine
Hatchback
1595
2012.09-2018.05
90 (122)
4
-
A-CLASS (W176)
A 200 (176.043)
Petrol Engine
Hatchback
1595
2012.06-2018.05
115 (156)
4
-
A-CLASS (W176)
A 220 4-matic (176.047)
Petrol Engine
Hatchback
1991
2014.05-2018.05
135 (184)
4
-
A-CLASS (W176)
A 250 (176.044)
Petrol Engine
Hatchback
1991
2012.06-2018.05
155 (211)
4
-
A-CLASS (W176)
A 250 (176.050)
Petrol Engine
Hatchback
1991
2015.07-2018.05
160 (218)
4
-
A-CLASS (W176)
A 250 4-matic (176.046)
Petrol Engine
Hatchback
1991
2013.06-2018.05
155 (211)
4
-
A-CLASS (W176)
A 250 4-matic (176.051)
Petrol Engine
Hatchback
1991
2015.07-2018.05
160 (218)
4
-
B-CLASS Sports Tourer (W245)
B 150 (245.231)
Petrol Engine
Hatchback
1498
2005.03-2011.11
70 (95)
4
-
B-CLASS Sports Tourer (W245)
B 160 (245.231)
Petrol Engine
Hatchback
1498
2009.04-2011.11
70 (95)
4
-
B-CLASS Sports Tourer (W245)
B 170 (245.232)
Petrol Engine
Hatchback
1699
2005.03-2011.11
85 (116)
4
-
B-CLASS Sports Tourer (W245)
B 170 NGT (245.233)
Petrol Engine
Hatchback
2034
2008.04-2011.11
85 (116)
4
-
B-CLASS Sports Tourer (W245)
B 180 (245.232)
Petrol Engine
Hatchback
1699
2009.04-2011.11
85 (116)
4
-
B-CLASS Sports Tourer (W245)
B 180 NGT (245.233)
Petrol Engine
Hatchback
2034
2008.04-2011.11
85 (116)
4
-
B-CLASS Sports Tourer (W245)
B 200 (245.233)
Petrol Engine
Hatchback
2034
2005.03-2011.11
100 (136)
4
-
B-CLASS Sports Tourer (W245)
B 200 TURBO (245.234)
Petrol Engine
Hatchback
2034
2005.03-2011.11
142 (193)
4
-
B-CLASS Sports Tourer (W246, W242)
B 180 (246.242)
Petrol Engine
Hatchback
1595
2011.11-2018.12
90 (122)
4
-
B-CLASS Sports Tourer (W246, W242)
B 200 (246.243)
Petrol Engine
Hatchback
1595
2011.11-2018.12
115 (156)
4
-
B-CLASS Sports Tourer (W246, W242)
B 220 4-matic (246.247)
Petrol Engine
Hatchback
1991
2013.05-2018.12
135 (184)
4
-
B-CLASS Sports Tourer (W246, W242)
B 250 (246.244)
Petrol Engine
Hatchback
1991
2012.05-2018.12
155 (211)
4
-
B-CLASS Sports Tourer (W246, W242)
B 250 4-matic (246.246)
Petrol Engine
Hatchback
1991
2014.08-2018.12
155 (211)
4
-
C-CLASS (W202)
C 200 CDI (202.134)
Diesel
Saloon
2151
1998.03-2000.05
75 (102)
4
-
C-CLASS (W202)
C 200 D (202.122)
Diesel
Saloon
1997
1996.10-2000.05
65 (88)
4
-
C-CLASS (W202)
C 220 CDI (202.133)
Diesel
Saloon
2151
1997.09-2000.05
92 (125)
4
-
C-CLASS (W202)
C 220 D (202.021)
Diesel
Saloon
2155
1996.07-2000.05
55 (75)
4
-
C-CLASS (W202)
C 220 D (202.121)
Diesel
Saloon
2155
1993.08-2000.05
70 (95)
4
-
C-CLASS (W202)
C 240 (202.026)
Petrol Engine
Saloon
2398
1997.06-2000.05
125 (170)
6
-
C-CLASS (W202)
C 250 Turbo-D (202.128)
Diesel
Saloon
2497
1995.10-2000.05
110 (150)
5
-
C-CLASS (W202)
C 280 (202.029)
Petrol Engine
Saloon
2799
1997.06-2000.05
145 (197)
6
-
C-CLASS (W202)
C 43 AMG (202.033)
Petrol Engine
Saloon
4266
1997.08-2000.05
225 (306)
8
-
C-CLASS (W203)
C 180 (203.035)
Petrol Engine
Saloon
1998
2000.10-2002.05
95 (129)
4
-
C-CLASS (W203)
C 240 (203.061)
Petrol Engine
Saloon
2597
2000.05-2007.02
125 (170)
6
-
C-CLASS (W203)
C 240 4-matic (203.081)
Petrol Engine
Saloon
2597
2002.07-2007.02
125 (170)
6
-
C-CLASS (W203)
C 32 AMG Kompressor (203.065)
Petrol Engine
Saloon
3199
2001.02-2007.02
260 (354)
6
-
C-CLASS (W203)
C 320 (203.064)
Petrol Engine
Saloon
3199
2000.05-2007.02
160 (218)
6
-
C-CLASS (W203)
C 320 4-matic (203.084)
Petrol Engine
Saloon
3199
2002.07-2007.02
160 (218)
6
-
C-CLASS (W203)
C 55 AMG
Petrol Engine
Saloon
5439
2005.09-2006.12
270 (367)
8
-
C-CLASS (W203)
C 55 AMG (203.076)
Petrol Engine
Saloon
5439
2004.02-2007.02
270 (367)
8
-
C-CLASS (W204)
C 63 AMG (204.077)
Petrol Engine
Saloon
6208
2008.02-2014.01
358 (487)
8
-
C-CLASS (W204)
C 63 AMG (204.077)
Petrol Engine
Saloon
6208
2008.02-2014.01
336 (457)
8
-
C-CLASS (W204)
C 63 AMG (204.077)
Petrol Engine
Saloon
6208
2008.02-2014.01
373 (507)
8
-
C-CLASS (W204)
C 63 AMG DR 520
Petrol Engine
Saloon
6208
2010.07-2014.01
383 (520)
8
-
C-CLASS Coupe (C204)
C 63 AMG (204.377)
Petrol Engine
Coupe
6208
2012.09-.
336 (457)
8
-
C-CLASS Coupe (C204)
C 63 AMG (204.377)
Petrol Engine
Coupe
6208
2011.06-.
336 (457)
8
-
C-CLASS Coupe (C204)
C 63 AMG (204.377)
Petrol Engine
Coupe
6208
2012.01-.
358 (487)
8
-
C-CLASS Coupe (C204)
C 63 AMG (204.377)
Petrol Engine
Coupe
6208
2012.01-.
380 (517)
8
-
C-CLASS Coupe (C204)
C 63 AMG (204.377)
Petrol Engine
Coupe
6208
2012.11-.
373 (507)
8
-
C-CLASS Coupe (CL203)
C 180 (203.735)
Petrol Engine
Coupe
1998
2001.03-2002.05
95 (129)
4
-
C-CLASS Coupe (CL203)
C 32 AMG Kompressor (203.765)
Petrol Engine
Coupe
3199
2002.05-2008.05
260 (354)
6
-
C-CLASS Coupe (CL203)
C 320 (203.764)
Petrol Engine
Coupe
3199
2002.09-2008.05
160 (218)
6
-
C-CLASS T-Model (S202)
C 180 T (202.081)
Petrol Engine
Estate
1998
2000.09-2001.03
95 (129)
4
-
C-CLASS T-Model (S202)
C 200 T CDI (202.194)
Diesel
Estate
2151
1998.03-2001.03
75 (102)
4
-
C-CLASS T-Model (S202)
C 200 T D (202.180)
Diesel
Estate
1997
1996.10-2001.03
65 (88)
4
-
C-CLASS T-Model (S202)
C 220 T CDI (202.193)
Diesel
Estate
2151
1997.09-2001.03
92 (125)
4
-
C-CLASS T-Model (S202)
C 220 T D (202.182)
Diesel
Estate
2155
1996.06-1998.09
70 (95)
4
-
C-CLASS T-Model (S202)
C 220 T D (202.182)
Diesel
Estate
2155
1996.06-2001.03
55 (75)
4
-
C-CLASS T-Model (S202)
C 240 T (202.086)
Petrol Engine
Estate
2398
1997.06-2000.09
125 (170)
6
-
C-CLASS T-Model (S202)
C 240 T (202.088)
Petrol Engine
Estate
2597
2000.09-2001.03
125 (170)
6
-
C-CLASS T-Model (S202)
C 250 T Turbo-D (202.188)
Diesel
Estate
2497
1996.06-2001.03
110 (150)
5
-
C-CLASS T-Model (S202)
C 280 T (202.089)
Petrol Engine
Estate
2799
1997.06-2001.03
145 (197)
6
-
C-CLASS T-Model (S202)
C 43 AMG (202.093)
Petrol Engine
Estate
4266
1997.08-2001.03
225 (306)
8
-
C-CLASS T-Model (S203)
C 180 (203.235)
Petrol Engine
Estate
1998
2001.03-2002.05
95 (129)
4
-
C-CLASS T-Model (S203)
C 240 (203.261)
Petrol Engine
Estate
2597
2001.03-2007.08
125 (170)
6
-
C-CLASS T-Model (S203)
C 240 4-matic (203.281)
Petrol Engine
Estate
2597
2002.07-2007.08
125 (170)
6
-
C-CLASS T-Model (S203)
C 32 AMG Kompressor (203.265)
Petrol Engine
Estate
3199
2001.03-2007.08
260 (354)
6
-
C-CLASS T-Model (S203)
C 320 (203.264)
Petrol Engine
Estate
3199
2001.03-2007.08
160 (218)
6
-
C-CLASS T-Model (S203)
C 320 4-matic (203.284)
Petrol Engine
Estate
3199
2002.07-2007.08
160 (218)
6
-
C-CLASS T-Model (S203)
C 55 AMG (203.276)
Petrol Engine
Estate
5439
2004.02-2007.08
270 (367)
8
-
C-CLASS T-Model (S204)
C 63 AMG
Petrol Engine
Estate
6208
2010.07-2011.08
383 (521)
8
-
C-CLASS T-Model (S204)
C 63 AMG
Petrol Engine
Estate
6208
2013.06-2014.08
373 (507)
8
-
C-CLASS T-Model (S204)
C 63 AMG (204.277)
Petrol Engine
Estate
6208
2008.02-2014.08
336 (457)
8
-
C-CLASS T-Model (S204)
C 63 AMG (204.277)
Petrol Engine
Estate
6208
2012.01-2014.08
358 (487)
8
-
CLA Coupe (C117)
CLA 180 (117.342)
Petrol Engine
Coupe
1595
2013.01-2019.03
90 (122)
4
-
CLA Coupe (C117)
CLA 200 (117.343)
Petrol Engine
Coupe
1595
2013.01-2019.03
115 (156)
4
-
CLA Coupe (C117)
CLA 250 (117.344)
Petrol Engine
Coupe
1991
2013.01-2019.03
155 (211)
4
-
CLA Coupe (C117)
CLA 250 (117.350)
Petrol Engine
Coupe
1991
2015.07-2019.03
160 (218)
4
-
CLA Coupe (C117)
CLA 250 4-matic (117.346)
Petrol Engine
Coupe
1991
2013.07-2019.03
155 (211)
4
-
CLA Coupe (C117)
CLA 250 4-matic (117.351)
Petrol Engine
Coupe
1991
2015.07-2019.03
160 (218)
4
-
CLA Shooting Brake (X117)
CLA 200 (117.943)
Petrol Engine
Estate
1595
2015.01-2019.03
115 (156)
4
-
CLA Shooting Brake (X117)
CLA 250 (117.944)
Petrol Engine
Estate
1991
2015.01-2019.03
155 (211)
4
-
CLA Shooting Brake (X117)
CLA 250 4-matic (117.946)
Petrol Engine
Estate
1991
2015.01-2019.03
155 (211)
4
-
CLK (C208)
CLK 320 (208.365)
Petrol Engine
Coupe
3199
1997.06-2002.06
160 (218)
6
-
CLK (C208)
CLK 430 (208.370)
Petrol Engine
Coupe
4266
1998.07-2002.06
205 (279)
8
-
CLK (C208)
CLK 55 AMG (208.374)
Petrol Engine
Coupe
5439
1999.08-2002.06
255 (347)
8
-
CLK (C208)
CLK 55 AMG (208.374)
Petrol Engine
Coupe
5439
2000.09-2003.12
255 (347)
8
-
CLK (C209)
CLK 240 (209.361)
Petrol Engine
Coupe
2597
2002.06-2009.05
125 (170)
6
-
CLK (C209)
CLK 240 (209.361)
Petrol Engine
Coupe
2597
2002.06-2009.05
120 (163)
6
-
CLK (C209)
CLK 320 (209.365)
Petrol Engine
Coupe
3199
2002.06-2009.05
160 (218)
6
-
CLK (C209)
CLK 500 (209.375)
Petrol Engine
Coupe
4966
2002.06-2009.05
225 (306)
8
-
CLK (C209)
CLK 55 AMG (209.376)
Petrol Engine
Coupe
5439
2002.09-2009.05
270 (367)
8
-
CLK (C209)
CLK 63 AMG (209.377)
Petrol Engine
Coupe
6208
2007.05-2009.05
373 (507)
8
-
CLK (C209)
CLK 63 AMG (209.377)
Petrol Engine
Coupe
6208
2006.04-2009.05
354 (481)
8
-
CLK Convertible (A208)
CLK 320 (208.465)
Petrol Engine
Convertible
3199
1998.03-2002.03
160 (218)
6
-
CLK Convertible (A208)
CLK 430 (208.470)
Petrol Engine
Convertible
4266
1998.09-2002.03
205 (279)
8
-
CLK Convertible (A208)
CLK 55 AMG (208.474)
Petrol Engine
Convertible
5439
2001.09-2002.03
255 (347)
8
-
CLK Convertible (A208)
CLK 55 AMG (208.474)
Petrol Engine
Convertible
5439
2000.01-2002.03
255 (347)
8
-
CLK Convertible (A209)
CLK 240 (209.461)
Petrol Engine
Convertible
2597
2003.02-2010.03
125 (170)
6
-
CLK Convertible (A209)
CLK 320 (209.465)
Petrol Engine
Convertible
3199
2003.02-2010.03
160 (218)
6
-
CLK Convertible (A209)
CLK 500 (209.475)
Petrol Engine
Convertible
4966
2003.02-2010.03
225 (306)
8
-
CLK Convertible (A209)
CLK 55 AMG (209.476)
Petrol Engine
Convertible
5439
2002.06-2010.03
270 (367)
8
-
CLK Convertible (A209)
CLK 63 AMG (209.477)
Petrol Engine
Convertible
6208
2006.09-2009.12
354 (481)
8
-
CLK Convertible (A209)
CLK 63 AMG (209.477)
Petrol Engine
Convertible
6208
2006.04-2010.03
354 (481)
8
-
CLS (C219)
CLS 500 (219.375)
Petrol Engine
Coupe
4966
2004.10-2010.12
225 (306)
8
-
CLS (C219)
CLS 55 AMG
Petrol Engine
Coupe
5439
2005.09-2006.12
350 (476)
8
-
CLS (C219)
CLS 55 AMG (219.376)
Petrol Engine
Coupe
5439
2005.01-2010.12
350 (476)
8
-
CLS (C219)
CLS 63 AMG (219.377)
Petrol Engine
Coupe
6208
2006.04-2010.12
378 (514)
8
-
CLS (C219)
CLS 63 AMG (219.377)
Petrol Engine
Coupe
6208
2006.09-2010.12
378 (514)
8
-
E-CLASS (W210)
E 200 CDI (210.007)
Diesel
Saloon
2148
1999.07-2002.03
85 (116)
4
-
E-CLASS (W210)
E 200 CDI (210.007)
Diesel
Saloon
2151
1998.06-2002.03
75 (102)
4
-
E-CLASS (W210)
E 200 D (210.003)
Diesel
Saloon
1997
1996.01-2002.03
65 (88)
4
-
E-CLASS (W210)
E 220 CDI (210.006)
Diesel
Saloon
2151
1998.06-1999.07
92 (125)
4
-
E-CLASS (W210)
E 220 CDI (210.006)
Diesel
Saloon
2148
1999.07-2002.03
100 (136)
4
-
E-CLASS (W210)
E 220 CDI (210.006)
Diesel
Saloon
2148
1999.07-2002.03
105 (143)
4
-
E-CLASS (W210)
E 220 D
Diesel
Saloon
2155
1996.05-2002.03
55 (75)
4
-
E-CLASS (W210)
E 220 D (210.004)
Diesel
Saloon
2155
1995.06-1999.07
70 (95)
4
-
E-CLASS (W210)
E 240 (210.061)
Petrol Engine
Saloon
2398
1997.06-2000.08
125 (170)
6
-
E-CLASS (W210)
E 240 (210.062)
Petrol Engine
Saloon
2597
2000.08-2002.03
125 (170)
6
-
E-CLASS (W210)
E 250 D (210.010)
Diesel
Saloon
2497
1995.06-1999.07
83 (113)
5
-
E-CLASS (W210)
E 250 Turbo-D (210.015)
Diesel
Saloon
2497
1997.06-1999.07
110 (150)
5
-
E-CLASS (W210)
E 280 (210.063)
Petrol Engine
Saloon
2799
1996.12-2002.03
150 (204)
6
-
E-CLASS (W210)
E 280 4-matic (210.081)
Petrol Engine
Saloon
2799
1996.12-2002.03
150 (204)
6
-
E-CLASS (W210)
E 300 D (210.020)
Diesel
Saloon
2996
1995.06-1997.06
100 (136)
6
-
E-CLASS (W210)
E 300 Turbo-D (210.025)
Diesel
Saloon
2996
1996.12-1999.07
130 (177)
6
-
E-CLASS (W210)
E 320 (210.065)
Petrol Engine
Saloon
3199
1997.06-2002.03
165 (224)
6
-
E-CLASS (W210)
E 320 4-matic (210.082)
Petrol Engine
Saloon
3199
1997.06-2002.03
165 (224)
6
-
E-CLASS (W210)
E 430 (210.070)
Petrol Engine
Saloon
4266
1997.06-2002.03
205 (279)
8
-
E-CLASS (W210)
E 430 4-matic (210.083)
Petrol Engine
Saloon
4266
1999.05-2002.03
205 (279)
8
-
E-CLASS (W210)
E 55 AMG (210.074)
Petrol Engine
Saloon
5439
1997.08-2002.03
260 (354)
8
-
E-CLASS (W210)
E 55 AMG (210.074)
Petrol Engine
Saloon
5439
1997.09-1998.12
260 (354)
8
-
E-CLASS (W211)
E 240 (211.061)
Petrol Engine
Saloon
2597
2002.03-2008.12
130 (177)
6
-
E-CLASS (W211)
E 240 4-matic (211.080)
Petrol Engine
Saloon
2597
2003.03-2008.12
130 (177)
6
-
E-CLASS (W211)
E 320 (211.065)
Petrol Engine
Saloon
3199
2002.03-2008.12
165 (224)
6
-
E-CLASS (W211)
E 320 4-matic (211.082)
Petrol Engine
Saloon
3199
2003.03-2008.12
165 (224)
6
-
E-CLASS (W211)
E 500 (211.070)
Petrol Engine
Saloon
4966
2002.03-2008.12
225 (306)
8
-
E-CLASS (W211)
E 500 4-matic (211.083)
Petrol Engine
Saloon
4966
2003.10-2008.12
225 (306)
8
-
E-CLASS (W211)
E 55 AMG Kompressor (211.076)
Petrol Engine
Saloon
5439
2002.10-2008.12
350 (476)
8
-
E-CLASS (W211)
E 63 AMG (211.077)
Petrol Engine
Saloon
6208
2006.03-2008.12
378 (514)
8
-
E-CLASS (W211)
E 63 AMG (211.077)
Petrol Engine
Saloon
6208
2006.09-2008.12
378 (514)
8
-
E-CLASS (W212)
E 63 AMG (212.077)
Petrol Engine
Saloon
6208
2009.12-2015.12
386 (525)
8
-
E-CLASS Platform/Chassis (VF210)
E 220 CDi (210.606)
Diesel
Platform/Chassis
2148
1999.07-2002.12
105 (143)
4
-
E-CLASS Platform/Chassis (VF210)
E 250 d (210.610)
Diesel
Platform/Chassis
2497
1996.06-1998.06
83 (113)
5
-
E-CLASS Platform/Chassis (VF210)
E 280 (210.663)
Petrol Engine
Platform/Chassis
2799
1999.07-2002.11
150 (204)
6
-
E-CLASS T-Model (S210)
E 220 T CDI (210.206)
Diesel
Estate
2148
1999.05-2003.03
100 (136)
4
-
E-CLASS T-Model (S210)
E 220 T CDI (210.206)
Diesel
Estate
2151
1998.06-1999.07
92 (125)
4
-
E-CLASS T-Model (S210)
E 220 T CDI (210.206)
Diesel
Estate
2148
1999.07-2003.03
105 (143)
4
-
E-CLASS T-Model (S210)
E 240 T (210.261)
Petrol Engine
Estate
2398
1997.06-2003.03
125 (170)
6
-
E-CLASS T-Model (S210)
E 240 T (210.262)
Petrol Engine
Estate
2597
2000.08-2003.03
125 (170)
6
-
E-CLASS T-Model (S210)
E 250 T D (210.210)
Diesel
Estate
2497
1996.06-1999.07
83 (113)
5
-
E-CLASS T-Model (S210)
E 250 T Turbo-D (210.215)
Diesel
Estate
2497
1997.06-1999.07
110 (150)
5
-
E-CLASS T-Model (S210)
E 280 T (210.263)
Petrol Engine
Estate
2799
1996.12-2003.03
150 (204)
6
-
E-CLASS T-Model (S210)
E 280 T 4-matic (210.281)
Petrol Engine
Estate
2799
1996.12-2003.03
150 (204)
6
-
E-CLASS T-Model (S210)
E 300 T Turbo-D (210.225)
Diesel
Estate
2996
1996.12-1999.07
130 (177)
6
-
E-CLASS T-Model (S210)
E 320 T (210.265)
Petrol Engine
Estate
3199
1996.12-2003.03
165 (224)
6
-
E-CLASS T-Model (S210)
E 320 T 4-matic (210.282)
Petrol Engine
Estate
3199
1996.12-2003.03
165 (224)
6
-
E-CLASS T-Model (S210)
E 430 T (210.270)
Petrol Engine
Estate
4266
1997.06-2003.03
205 (279)
8
-
E-CLASS T-Model (S210)
E 430 T 4-matic (210.283)
Petrol Engine
Estate
4266
1999.05-2003.03
205 (279)
8
-
E-CLASS T-Model (S210)
E 55 T AMG (210.274)
Petrol Engine
Estate
5439
1997.08-2003.03
260 (354)
8
-
E-CLASS T-Model (S211)
E 240 T (211.261)
Petrol Engine
Estate
2597
2003.03-2009.07
130 (177)
6
-
E-CLASS T-Model (S211)
E 240 T 4-matic (211.280)
Petrol Engine
Estate
2597
2003.07-2009.07
130 (177)
6
-
E-CLASS T-Model (S211)
E 320 T (211.265)
Petrol Engine
Estate
3199
2003.03-2009.07
165 (224)
6
-
E-CLASS T-Model (S211)
E 320 T 4-matic (211.282)
Petrol Engine
Estate
3199
2003.07-2009.07
165 (224)
6
-
E-CLASS T-Model (S211)
E 500 T (211.270)
Petrol Engine
Estate
4966
2003.10-2009.07
225 (306)
8
-
E-CLASS T-Model (S211)
E 500 T 4-matic (211.283)
Petrol Engine
Estate
4966
2003.10-2009.07
225 (306)
8
-
E-CLASS T-Model (S211)
E 55 T AMG Kompressor
Petrol Engine
Estate
5439
2005.09-2006.12
350 (476)
8
-
E-CLASS T-Model (S211)
E 55 T AMG Kompressor (211.276)
Petrol Engine
Estate
5439
2003.07-2009.07
350 (476)
8
-
E-CLASS T-Model (S211)
E 63 AMG (211.277)
Petrol Engine
Estate
6208
2006.03-2009.07
378 (514)
8
-
E-CLASS T-Model (S212)
E 63 AMG (212.277)
Petrol Engine
Estate
6208
2009.08-2011.12
386 (525)
8
-
G-CLASS (W463)
G 320 (463.232, 463.233, 463.244, 463.245)
Petrol Engine
Closed Off-Road Vehicle
3199
1997.07-2004.08
158 (215)
6
-
G-CLASS (W463)
G 500 (463.247, 463.248, 463.249, 463.240, 463.241,...
Petrol Engine
Closed Off-Road Vehicle
4966
1998.04-.
218 (296)
8
-
G-CLASS (W463)
G 500 (463.249)
Petrol Engine
Closed Off-Road Vehicle
4966
2004.09-2005.12
215 (292)
8
-
G-CLASS (W463)
G 55 AMG (463.243, 463.246)
Petrol Engine
Closed Off-Road Vehicle
5439
1999.04-.
260 (354)
8
-
G-CLASS (W463)
G 55 AMG (463.270, 463.271)
Petrol Engine
Closed Off-Road Vehicle
5439
2004.09-2011.12
350 (476)
8
-
G-CLASS (W463)
G 55 AMG (463.270, 463.271)
Petrol Engine
Closed Off-Road Vehicle
5439
2008.08-.
373 (507)
8
-
G-CLASS (W463)
G 55 AMG (463.270, 463.271)
Petrol Engine
Closed Off-Road Vehicle
5439
2006.08-2012.12
368 (500)
8
-
G-CLASS (W463)
G 55 AMG (463.270, 463.271)
Petrol Engine
Closed Off-Road Vehicle
5439
2004.06-.
350 (476)
8
-
G-CLASS Cabrio (W463)
G 320 (463.209, 463.250)
Petrol Engine
Open Off-Road Vehicle
3199
1997.11-2004.08
158 (215)
6
-
G-CLASS Cabrio (W463)
G 500 (463)
Petrol Engine
Open Off-Road Vehicle
4966
1998.04-.
218 (296)
8
-
GLA-CLASS (X156)
GLA 180 (156.942)
Petrol Engine
SUV
1595
2015.02-.
90 (122)
4
-
GLA-CLASS (X156)
GLA 200 (156.943)
Petrol Engine
SUV
1595
2013.12-.
115 (156)
4
-
GLA-CLASS (X156)
GLA 250 (156.944)
Petrol Engine
SUV
1991
2013.12-.
155 (211)
4
-
GLA-CLASS (X156)
GLA 250 4-matic (156.946)
Petrol Engine
SUV
1991
2013.12-.
155 (211)
4
-
M-CLASS (W163)
ML 320 (163.154)
Petrol Engine
SUV
3199
1998.02-2002.08
160 (218)
6
-
M-CLASS (W163)
ML 350
Petrol Engine
SUV
3724
2003.02-2005.06
173 (235)
6
-
M-CLASS (W163)
ML 350 (163.157)
Petrol Engine
SUV
3724
2002.08-2005.06
180 (245)
6
-
M-CLASS (W163)
ML 430 (163.172)
Petrol Engine
SUV
4266
1998.02-2005.06
200 (272)
8
-
M-CLASS (W163)
ML 500 (163.175)
Petrol Engine
SUV
4966
2001.09-2005.06
215 (292)
8
-
M-CLASS (W163)
ML 55 AMG (163.174)
Petrol Engine
SUV
5439
2000.02-2005.06
255 (347)
8
-
M-CLASS (W164)
ML 500 4-matic (164.175)
Petrol Engine
SUV
4966
2005.07-2011.12
225 (306)
8
-
M-CLASS (W164)
ML 63 AMG 4-matic (164.177)
Petrol Engine
SUV
6208
2006.09-2011.12
375 (510)
8
-
M-CLASS (W164)
ML 63 AMG 4-matic (164.177)
Petrol Engine
SUV
6208
2006.01-2011.12
375 (510)
8
-
R-CLASS (W251, V251)
R 500 4-matic (251.075, 251.175)
Petrol Engine
MPV
4966
2005.08-2014.12
225 (306)
8
-
R-CLASS (W251, V251)
R 63 AMG 4-matic (251.077, 251.177)
Petrol Engine
MPV
6208
2006.02-2010.12
375 (510)
8
-
S-CLASS (W220)
S 280 (220.063, 220.163)
Petrol Engine
Saloon
2799
1998.10-2005.08
150 (204)
6
-
S-CLASS (W220)
S 320 (220.065, 220.165)
Petrol Engine
Saloon
3199
1998.10-2005.08
165 (224)
6
-
S-CLASS (W220)
S 350 (220.067, 220.167)
Petrol Engine
Saloon
3724
2002.09-2005.08
180 (245)
6
-
S-CLASS (W220)
S 350 4-matic (220.087, 220.187)
Petrol Engine
Saloon
3724
2003.06-2005.08
180 (245)
6
-
S-CLASS (W220)
S 430 (220.070, 220.170)
Petrol Engine
Saloon
4266
1998.10-2005.08
205 (279)
8
-
S-CLASS (W220)
S 430 4-matic (220.083, 220.183)
Petrol Engine
Saloon
4266
2002.09-2005.08
205 (279)
8
-
S-CLASS (W220)
S 500 (220.075, 220.175, 220.875)
Petrol Engine
Saloon
4966
1998.10-2005.08
225 (306)
8
-
S-CLASS (W220)
S 500 (220.075, 220.175, 220.875)
Petrol Engine
Saloon
4966
1998.10-2003.12
220 (299)
8
-
S-CLASS (W220)
S 500 4-matic (220.084, 220.184)
Petrol Engine
Saloon
4966
2002.09-2005.08
225 (306)
8
-
S-CLASS (W220)
S 55 AMG (220.073, 220.173)
Petrol Engine
Saloon
5439
1999.04-2005.08
265 (360)
8
-
S-CLASS (W220)
S 55 AMG Kompressor (220.074, 220.174)
Petrol Engine
Saloon
5439
2002.06-2005.08
368 (500)
8
-
S-CLASS (W221)
S 500 CGI (221.073, 221.173)
Petrol Engine
Saloon
4663
2011.04-2013.12
320 (435)
8
-
S-CLASS (W221)
S 500 CGI 4-matic (221.094, 221.194)
Petrol Engine
Saloon
4663
2011.03-2013.12
320 (435)
8
-
S-CLASS (W221)
S 63 AMG (221.077, 221.177)
Petrol Engine
Saloon
6208
2006.10-2013.12
386 (525)
8
-
S-CLASS (W222, V222, X222)
S 500 (222.082, 222.182)
Petrol Engine
Saloon
4663
2013.05-2017.05
335 (455)
8
-
S-CLASS (W222, V222, X222)
S 500 4-matic (222.085, 222.185)
Petrol Engine
Saloon
4663
2013.05-2017.05
335 (455)
8
-
S-CLASS (W222, V222, X222)
S 500 Maybach (222.982)
Petrol Engine
Saloon
4663
2014.12-2017.05
335 (455)
8
-
S-CLASS (W222, V222, X222)
S 500 Maybach 4-matic (222.985)
Petrol Engine
Saloon
4663
2015.04-2017.05
335 (455)
8
-
S-CLASS Coupe (C215)
CL 500 (215.375)
Petrol Engine
Coupe
4966
1999.03-2006.03
225 (306)
8
-
S-CLASS Coupe (C215)
CL 55 AMG (215.373)
Petrol Engine
Coupe
5439
1999.10-2006.03
265 (360)
8
-
S-CLASS Coupe (C215)
CL 55 AMG Kompressor (215.374)
Petrol Engine
Coupe
5439
2002.06-2006.03
368 (500)
8
-
S-CLASS Coupe (C216)
CL 63 AMG (216.377)
Petrol Engine
Coupe
6208
2007.09-2011.12
386 (525)
8
-
S-CLASS Coupe (C216)
CL 63 AMG (216.377)
Petrol Engine
Coupe
6208
2006.10-2013.12
386 (525)
8
-
SL (R129)
280 (129.059)
Petrol Engine
Convertible
2799
1998.05-2001.10
150 (204)
6
-
SL (R129)
320 (129.064)
Petrol Engine
Convertible
3199
1998.05-2001.10
165 (224)
6
-
SL (R129)
500 (129.068)
Petrol Engine
Convertible
4966
1998.05-2001.10
225 (306)
8
-
SL (R230)
350 (230.467)
Petrol Engine
Convertible
3724
2003.03-2012.01
180 (245)
6
-
SL (R230)
500 (230.475)
Petrol Engine
Convertible
4966
2001.10-2012.01
225 (306)
8
-
SL (R230)
55 AMG (230.472)
Petrol Engine
Convertible
5439
2006.03-2012.01
380 (517)
8
-
SL (R230)
55 AMG (230.474)
Petrol Engine
Convertible
5439
2001.10-2002.06
350 (476)
8
-
SL (R230)
55 AMG (230.474)
Petrol Engine
Convertible
5439
2003.09-2005.12
350 (476)
8
-
SL (R230)
55 AMG Kompressor (230.474)
Petrol Engine
Convertible
5439
2002.06-2012.01
368 (500)
8
-
SL (R230)
63 AMG (230.470)
Petrol Engine
Convertible
6208
2008.03-2012.01
386 (525)
8
-
SLK (R170)
32 AMG Kompressor (170.466)
Petrol Engine
Convertible
3199
2001.03-2004.04
260 (354)
6
-
SLK (R170)
320 (170.465)
Petrol Engine
Convertible
3199
2000.03-2004.04
160 (218)
6
-
SLK (R171)
55 AMG (171.473)
Petrol Engine
Convertible
5439
2004.06-2011.02
265 (360)
8
-
SLK (R171)
55 AMG (171.473)
Petrol Engine
Convertible
5439
2006.06-2011.02
294 (400)
8
-
SLK (R171)
55 AMG (171.473)
Petrol Engine
Convertible
5439
2009.09-2011.12
265 (360)
8
-
SLR (R199)
5.4 (199.376)
Petrol Engine
Coupe
5439
2004.04-.
460 (626)
8
-
SLR (R199)
5.4 722 Edition
Petrol Engine
Coupe
5439
2006.10-.
478 (650)
8
-
SLR (R199)
5.5 (199.376)
Petrol Engine
Coupe
5439
2004.09-.
460 (626)
8
-
SLR Roadster (R199)
5.4
Petrol Engine
Convertible
5439
2007.04-.
460 (626)
8
-
SLR Roadster (R199)
5.4
Petrol Engine
Convertible
5439
2006.10-.
478 (650)
8
-
SLR Roadster (R199)
5.5 SLR McLaren
Petrol Engine
Convertible
5439
2007.04-2009.12
460 (626)
8
-
SLS AMG (C197)
6.2
Petrol Engine
Coupe
6208
2013.06-.
464 (631)
8
-
SLS AMG (C197)
6.2 (197.377)
Petrol Engine
Coupe
6208
2010.03-.
420 (571)
8
-
SLS AMG (C197)
6.2 GT
Petrol Engine
Coupe
6208
2013.06-.
435 (592)
8
-
SLS AMG (C197)
6.3 (197.377)
Petrol Engine
Coupe
6208
2010.09-2012.12
420 (571)
8
-
SLS AMG Roadster (R197)
6.2 (197.477)
Petrol Engine
Convertible
6208
2011.06-.
420 (571)
8
-
SLS AMG Roadster (R197)
6.2 GT (197.478)
Petrol Engine
Convertible
6208
2013.06-.
435 (592)
8
-
SPRINTER 2-t Bus (B901, B902)
214 (902.071, 902.072, 902.671, 902.672)
Petrol Engine
Bus
2295
1995.02-2006.05
105 (143)
4
-
SPRINTER 2-t Bus (B901, B902)
214 NGT (902.072, 902.671, 902.672)
Petrol Engine
Bus
2295
1995.02-2006.05
95 (129)
4
-
SPRINTER 2-t Platform/Chassis (B901, B902)
214 (902.011, 902.012, 902.611, 902.612)
Petrol Engine
Platform/Chassis
2295
1995.02-2006.05
105 (143)
4
-
SPRINTER 2-t Platform/Chassis (B901, B902)
214 NGT (902.012, 902.611, 902.612)
Petrol Engine
Platform/Chassis
2295
1995.02-2006.05
95 (129)
4
-
SPRINTER 2-t Van (B901, B902)
214 (901.061, 901.062, 901.661, 901.662, 902.061,...
Petrol Engine
Van
2295
1995.02-2006.05
105 (143)
4
-
SPRINTER 2-t Van (B901, B902)
214 NGT (901.661, 902.061, 902.062, 902.661, 902.662)
Petrol Engine
Van
2295
1995.02-2006.05
95 (129)
4
-
SPRINTER 3,5-t Platform/Chassis (B907, B910)
311 CDI (910.131, 910.133)
Diesel
Platform/Chassis
2143
2018.02-.
84 (114)
4
-
SPRINTER 3,5-t Platform/Chassis (B907, B910)
311 CDI RWD (907.131, 907.133, 907.135, 907.231, 907.233...
Diesel
Platform/Chassis
2143
2018.02-.
84 (114)
4
-
SPRINTER 3,5-t Platform/Chassis (B907, B910)
314 CDI (910.131, 910.133, 910.030)
Diesel
Platform/Chassis
2143
2018.02-.
105 (143)
4
-
SPRINTER 3,5-t Platform/Chassis (B907, B910)
314 CDI RWD (907.131, 907.133, 907.135, 907.231, 907.233...
Diesel
Platform/Chassis
2143
2018.02-.
105 (143)
4
-
SPRINTER 3,5-t Platform/Chassis (B907, B910)
316 CDI RWD (907.131, 907.133, 907.135, 907.231, 907.233...
Diesel
Platform/Chassis
2143
2018.02-.
120 (163)
4
-
SPRINTER 3,5-t Platform/Chassis (B907, B910)
319 CDI RWD (907.133, 907.135, 907.233, 907.235)
Diesel
Platform/Chassis
2987
2018.02-.
140 (190)
6
-
SPRINTER 3,5-t Tourer Bus (B907)
311 CDI (907.731, 907.733, 907.735)
Diesel
Bus
2143
2018.02-.
84 (114)
4
-
SPRINTER 3,5-t Tourer Bus (B907)
314 CDI (907.731, 907.733, 907.735)
Diesel
Bus
2143
2018.02-.
105 (143)
4
-
SPRINTER 3,5-t Tourer Bus (B907)
316 CDI (907.731, 907.733, 907.735)
Diesel
Bus
2143
2018.02-.
120 (163)
4
-
SPRINTER 3,5-t Tourer Bus (B907)
319 CDI (907.733, 907.735)
Diesel
Bus
2987
2018.02-.
140 (190)
6
-
SPRINTER 3,5-t Van (B907, B910)
311 CDI (910.631, 910.633)
Diesel
Van
2143
2018.02-.
84 (114)
4
-
SPRINTER 3,5-t Van (B907, B910)
311 CDI RWD (907.633, 907.635, 907.631, 907.637)
Diesel
Van
2143
2018.02-.
84 (114)
4
-
SPRINTER 3,5-t Van (B907, B910)
314 CDI (910.631, 910.633)
Diesel
Van
2143
2018.02-.
105 (143)
4
-
SPRINTER 3,5-t Van (B907, B910)
314 CDI RWD (907.631, 907.633, 907.635, 907.637)
Diesel
Van
2143
2018.02-.
105 (143)
4
-
SPRINTER 3,5-t Van (B907, B910)
316 CDI RWD (907.631, 907.633, 907.635, 907.637)
Diesel
Van
2143
2018.02-.
120 (163)
4
-
SPRINTER 3,5-t Van (B907, B910)
319 CDI RWD (907.633, 907.635, 907.637)
Diesel
Van
2987
2018.02-.
140 (190)
6
-
SPRINTER 3-t Bus (B903)
314 (903.071, 903.072, 903.073, 903.671, 903.672,...
Petrol Engine
Bus
2295
1995.02-2006.05
105 (143)
4
-
SPRINTER 3-t Bus (B903)
314 4x4 (903.672, 903.673)
Petrol Engine
Bus
2295
2002.08-2006.05
105 (143)
4
-
SPRINTER 3-t Bus (B903)
314 NGT (903.072, 903.671, 903.672)
Petrol Engine
Bus
2295
1995.02-2006.05
95 (129)
4
-
SPRINTER 3-t Platform/Chassis (B903)
314 (903.011, 903.012, 903.013, 903.022, 903.612,...
Petrol Engine
Platform/Chassis
2295
1995.02-2006.05
105 (143)
4
-
SPRINTER 3-t Platform/Chassis (B903)
314 4x4 (903.612, 903.613, 903.622)
Petrol Engine
Platform/Chassis
2295
2002.08-2006.05
105 (143)
4
-
SPRINTER 3-t Platform/Chassis (B903)
314 NGT (903.611, 903.612, 903.613, 903.622, 903.012,...
Petrol Engine
Platform/Chassis
2295
1995.02-2006.05
95 (129)
4
-
SPRINTER 3-t Platform/Chassis (B910, B907)
211 CDI (910.121, 910.123)
Diesel
Platform/Chassis
2143
2018.02-.
84 (114)
4
-
SPRINTER 3-t Platform/Chassis (B910, B907)
214 CDI (910.121, 910.123)
Diesel
Platform/Chassis
2143
2018.02-.
105 (143)
4
-
SPRINTER 3-t Tourer Bus (B907)
211 CDI (907.721, 907.723)
Diesel
Bus
2143
2018.02-.
84 (114)
4
-
SPRINTER 3-t Tourer Bus (B907)
214 CDi (907.721, 907.723)
Diesel
Bus
2143
2018.02-.
105 (143)
4
-
SPRINTER 3-t Van (B903)
314 (903.061, 903.062, 903.063, 903.661, 903.662)
Petrol Engine
Van
2295
1995.02-2006.05
105 (143)
4
-
SPRINTER 3-t Van (B903)
314 4x4 (903.661, 903.662, 903.663)
Petrol Engine
Van
2295
2002.08-2006.05
105 (143)
4
-
SPRINTER 3-t Van (B903)
314 NGT (903.661, 903.061, 903.062, 903.063, 903.662)
Petrol Engine
Van
2295
1995.02-2006.05
95 (129)
4
-
SPRINTER 3-t Van (B910)
211 CDI (910.621, 910.623)
Diesel
Van
2143
2018.02-.
84 (114)
4
-
SPRINTER 3-t Van (B910)
214 CDI (910.621, 910.623)
Diesel
Van
2143
2018.02-.
105 (143)
4
-
SPRINTER 4-t Bus (B904)
414 (904.662, 904.663)
Petrol Engine
Bus
2295
1996.02-2006.05
105 (143)
4
-
SPRINTER 4-t Platform/Chassis (B904)
414 (904.012, 904.013, 904.612, 904.613)
Petrol Engine
Platform/Chassis
2295
1995.02-2006.05
105 (143)
4
-
SPRINTER 4-t Platform/Chassis (B904)
414 4x4 (904.012, 904.013, 904.612, 904.613)
Petrol Engine
Platform/Chassis
2295
1997.05-2006.05
105 (143)
4
-
SPRINTER 4-t Platform/Chassis (B904)
414 NGT
Petrol Engine
Platform/Chassis
2295
1995.02-2006.05
95 (129)
4
-
SPRINTER 4-t Platform/Chassis (B907, B910)
411 CDI RWD (907.141, 907.143, 907.145, 907.241, 907.243...
Diesel
Platform/Chassis
2143
2018.02-.
84 (114)
4
-
SPRINTER 4-t Platform/Chassis (B907, B910)
414 CDI RWD (907.143, 907.145, 907.243, 907.245, 907.141...
Diesel
Platform/Chassis
2143
2018.02-.
105 (143)
4
-
SPRINTER 4-t Platform/Chassis (B907, B910)
416 CDI RWD (907.143, 907.145, 907.243, 907.141, 907.241...
Diesel
Platform/Chassis
2143
2018.02-.
120 (163)
4
-
SPRINTER 4-t Platform/Chassis (B907, B910)
419 CDI RWD (907.143, 907.145, 907.243, 907.245)
Diesel
Platform/Chassis
2987
2018.02-.
140 (190)
6
-
SPRINTER 4-t Van (B904)
414 (904.062, 904.063, 904.662, 904.663)
Petrol Engine
Van
2295
1996.02-2006.05
105 (143)
4
-
SPRINTER 4-t Van (B904)
414 4x4 (904.062, 904.063, 904.662, 904.663)
Petrol Engine
Van
2295
1997.05-2006.05
105 (143)
4
-
SPRINTER 4-t Van (B904)
414 NGT
Petrol Engine
Van
2295
1995.02-2006.05
95 (129)
4
-
SPRINTER 4-t Van (B907, B910)
411 CDI (910.641, 910.643)
Diesel
Van
2143
2018.02-.
84 (114)
4
-
SPRINTER 4-t Van (B907, B910)
411 CDI RWD (907.643, 907.645)
Diesel
Van
2143
2018.02-.
84 (114)
4
-
SPRINTER 4-t Van (B907, B910)
414 CDI (910.643, 910.641)
Diesel
Van
2143
2018.02-.
105 (143)
4
-
SPRINTER 4-t Van (B907, B910)
414 CDI RWD (907.643, 907.645, 907.647)
Diesel
Van
2143
2018.02-.
105 (143)
4
-
SPRINTER 4-t Van (B907, B910)
416 CDI RWD (907.643, 907.645, 907.647)
Diesel
Van
2143
2018.02-.
120 (163)
4
-
SPRINTER 4-t Van (B907, B910)
419 CDI RWD (907.643, 907.645, 907.647)
Diesel
Van
2987
2018.02-.
140 (190)
6
-
SPRINTER 5-t Platform/Chassis (B907)
511 CDI (907.153, 907.155, 907.253, 907.255)
Diesel
Platform/Chassis
2143
2018.02-.
84 (114)
4
-
SPRINTER 5-t Platform/Chassis (B907)
514 CDI (907.153, 907.155, 907.253, 907.255)
Diesel
Platform/Chassis
2143
2018.02-.
105 (143)
4
-
SPRINTER 5-t Platform/Chassis (B907)
516 CDI (907.153, 907.155, 907.253, 907.255)
Diesel
Platform/Chassis
2143
2018.02-.
120 (163)
4
-
SPRINTER 5-t Platform/Chassis (B907)
519 CDI (907.153, 907.155, 907.253, 907.255)
Diesel
Platform/Chassis
2987
2018.02-.
140 (190)
6
-
SPRINTER 5-t Van (B907)
511 CDI (907.653, 907.655, 907.657)
Diesel
Van
2143
2018.02-.
84 (114)
4
-
SPRINTER 5-t Van (B907)
514 CDI (907.653, 907.655, 907.657)
Diesel
Van
2143
2018.02-.
105 (143)
4
-
SPRINTER 5-t Van (B907)
516 CDI (907.653, 907.655, 907.657)
Diesel
Van
2143
2018.02-.
120 (163)
4
-
SPRINTER 5-t Van (B907)
519 CDI (907.653, 907.655, 907.657)
Diesel
Van
2987
2018.02-.
140 (190)
6
-
V-CLASS (638/2)
V 200 (638.214, 638.294)
Petrol Engine
Bus
1998
1997.02-2003.07
95 (129)
4
-
V-CLASS (638/2)
V 280 (638.244, 638.294)
Petrol Engine
Bus
2792
1997.08-2003.07
128 (174)
6
-
V-CLASS Van (638/2)
V 280 (638244)
Petrol Engine
Van
2792
1997.07-2003.07
128 (174)
6
-
VANEO (414)
1.6 (414.700)
Petrol Engine
MPV
1598
2002.02-2005.07
60 (82)
4
-
VANEO (414)
1.6 (414.700)
Petrol Engine
MPV
1598
2002.02-2005.07
75 (102)
4
-
VIANO (W639)
3.2 (639.711, 639.811, 639.813)
Petrol Engine
Bus
3199
2003.09-.
140 (190)
6
-
VIANO (W639)
3.2 (639.713, 639.813, 639.815)
Petrol Engine
Bus
3199
2003.09-.
160 (218)
6
-
VIANO (W639)
3.7 (639.811, 639.813, 639.815)
Petrol Engine
Bus
3724
2004.06-2007.07
165 (224)
6
-
VIANO (W639)
3.7 (639.815)
Petrol Engine
Bus
3724
2004.06-.
170 (231)
6
-
VITO / MIXTO Van (W639)
119 (639.601, 639.603, 639.605)
Petrol Engine
Van
3199
2003.09-.
140 (190)
6
-
VITO / MIXTO Van (W639)
122 (639.601, 639.603, 639.605)
Petrol Engine
Van
3199
2003.09-.
160 (218)
6
-
VITO / MIXTO Van (W639)
123 (639.601)
Petrol Engine
Van
3724
2004.06-2008.07
170 (231)
6
-
VITO / MIXTO Van (W639)
123 (639.601, 639.603, 639.605)
Petrol Engine
Van
3724
2004.06-2008.07
165 (224)
6
-
VITO Bus (W638)
113 2.0 (638.114, 638.194)
Petrol Engine
Bus
1998
1996.02-2003.07
95 (129)
4
-
VITO Bus (W639)
119 (639.701, 639.703, 639.705)
Petrol Engine
Bus
3199
2003.09-.
140 (190)
6
-
VITO Bus (W639)
122 (639.701, 639.703, 639.705)
Petrol Engine
Bus
3199
2003.09-.
160 (218)
6
-
VITO Bus (W639)
123 (639.701)
Petrol Engine
Bus
3724
2004.06-2008.07
170 (231)
6
-
VITO Bus (W639)
123 (639.701, 639.703, 639.705)
Petrol Engine
Bus
3724
2004.06-2008.07
165 (224)
6
-
VITO Van (W638)
113 2.0 (638.014, 638.094)
Petrol Engine
Van
1998
1997.03-2003.07
95 (129)
4
-
passenger cars - SMART
FORTWO Cabrio (451)
1.0 (451.431, 451.480)
Petrol Engine
Convertible
999
2007.01-.
52 (71)
3
-
FORTWO Cabrio (451)
1.0 Brabus
Petrol Engine
Convertible
999
2012.04-.
88 (120)
3
-
FORTWO Cabrio (451)
1.0 Brabus (451.433)
Petrol Engine
Convertible
999
2008.01-.
72 (98)
3
-
FORTWO Cabrio (451)
1.0 Turbo (451.432)
Petrol Engine
Convertible
999
2007.01-.
62 (84)
3
-
FORTWO Cabrio (451)
1.0 Turbo Brabus (451.433)
Petrol Engine
Convertible
999
2010.07-.
75 (102)
3
-
FORTWO Convertible (453)
0.9 (453.444, 453.453)
Petrol Engine
Convertible
898
2015.09-.
66 (90)
3
-
FORTWO Coupe (451)
1.0 (451.330, 451.334)
Petrol Engine
Coupe
999
2007.01-.
45 (61)
3
-
FORTWO Coupe (451)
1.0 (451.331, 451.380)
Petrol Engine
Coupe
999
2007.01-.
52 (71)
3
-
FORTWO Coupe (451)
1.0 Brabus (451.333)
Petrol Engine
Coupe
999
2008.01-.
72 (98)
3
-
FORTWO Coupe (451)
1.0 Turbo (451.332)
Petrol Engine
Coupe
999
2007.01-.
62 (84)
3
-
FORTWO Coupe (451)
1.0 Turbo Brabus (451.333)
Petrol Engine
Coupe
999
2010.07-.
75 (102)
3
-
FORTWO Coupe (453)
0.9 (453.344, 453.353)
Petrol Engine
Coupe
898
2014.09-.
66 (90)
3
-
motor code
fuel
cubic capacity
year
power
cylinders
CHRYSLER...
EGX
Petrol Engine
3199
.-.
160 (218)
6
JEEP...
ENE
Diesel
2143
.-.
100-120 (136-163)
4
MAYBACH...
M 285.950
Petrol Engine
5513
.-.
405 (551)
12
MERCEDES-BENZ...
M 104.900
Petrol Engine
2792
1997.08-.
128 (174)
6
M 111.950
Petrol Engine
1998
.-.
95 (129)
4
M 111.951
Petrol Engine
1998
.-.
95 (129)
4
M 111.952
Petrol Engine
1998
.-.
95 (129)
4
M 111.979
Petrol Engine
2295
.-.
95-105 (129-143)
4
M 111.984
Petrol Engine
2295
.-.
92-105 (125-143)
4
M 112.910
Petrol Engine
2398
1997.05-.
125 (170)
6
M 112.911
Petrol Engine
2398
1997.06-.
125 (170)
6
M 112.912
Petrol Engine
2597
.-.
120-125 (163-170)
6
M 112.913
Petrol Engine
2597
.-.
130 (177)
6
M 112.914
Petrol Engine
2597
.-.
125 (170)
6
M 112.915
Petrol Engine
2597
.-.
125 (170)
6
M 112.916
Petrol Engine
2597
.-.
125 (170)
6
M 112.917
Petrol Engine
2597
.-.
130 (177)
6
M 112.920
Petrol Engine
2799
1997.05-.
145-150 (197-204)
6
M 112.921
Petrol Engine
2799
1996.12-.
150 (204)
6
M 112.922
Petrol Engine
2799
.-.
150 (204)
6
M 112.923
Petrol Engine
2799
.-.
150 (204)
6
M 112.940
Petrol Engine
3199
.-.
160-162 (218-220)
6
M 112.941
Petrol Engine
3199
.-.
160-165 (218-224)
6
M 112.942
Petrol Engine
3199
1998.02-.
160 (218)
6
M 112.943
Petrol Engine
3199
.-.
165 (224)
6
M 112.944
Petrol Engine
3199
.-.
165 (224)
6
M 112.945
Petrol Engine
3199
.-.
158 (215)
6
M 112.946
Petrol Engine
3199
.-.
160 (218)
6
M 112.947
Petrol Engine
3199
.-.
160 (218)
6
M 112.949
Petrol Engine
3199
.-.
165 (224)
6
M 112.951
Petrol Engine
3199
.-.
140-160 (190-218)
6
M 112.953
Petrol Engine
3199
.-.
160 (218)
6
M 112.954
Petrol Engine
3199
.-.
165 (224)
6
M 112.955
Petrol Engine
3199
.-.
160 (218)
6
M 112.960
Petrol Engine
3199
.-.
260 (354)
6
M 112.961
Petrol Engine
3199
.-.
260 (354)
6
M 112.970
Petrol Engine
3724
.-.
173-180 (235-245)
6
M 112.972
Petrol Engine
3724
.-.
180 (245)
6
M 112.973
Petrol Engine
3724
.-.
180 (245)
6
M 112.975
Petrol Engine
3724
.-.
180 (245)
6
M 112.976
Petrol Engine
3724
.-.
165-170 (224-231)
6
M 113.940
Petrol Engine
4266
1997.06-.
205 (279)
8
M 113.941
Petrol Engine
4266
.-.
205 (279)
8
M 113.942
Petrol Engine
4266
.-.
199 (271)
8
M 113.943
Petrol Engine
4266
.-.
205 (279)
8
M 113.944
Petrol Engine
4266
.-.
205-225 (279-306)
8
M 113.948
Petrol Engine
4266
.-.
205 (279)
8
M 113.960
Petrol Engine
4966
.-.
215-225 (292-306)
8
M 113.961
Petrol Engine
4966
.-.
225 (306)
8
M 113.962
Petrol Engine
4966
.-.
215-218 (292-296)
8
M 113.963
Petrol Engine
4966
.-.
215-225 (292-306)
8
M 113.964
Petrol Engine
4966
.-.
215-225 (292-306)
8
M 113.965
Petrol Engine
4966
.-.
215 (292)
8
M 113.966
Petrol Engine
4966
.-.
225 (306)
8
M 113.967
Petrol Engine
4966
.-.
215-225 (292-306)
8
M 113.968
Petrol Engine
4966
.-.
215-225 (292-306)
8
M 113.969
Petrol Engine
4966
.-.
225 (306)
8
M 113.971
Petrol Engine
4966
.-.
218-225 (296-306)
8
M 113.980
Petrol Engine
5439
.-.
255-260 (347-354)
8
M 113.981
Petrol Engine
5439
.-.
255 (347)
8
M 113.982
Petrol Engine
5439
.-.
260 (354)
8
M 113.984
Petrol Engine
5439
.-.
255-260 (347-354)
8
M 113.986
Petrol Engine
5439
.-.
265 (360)
8
M 113.987
Petrol Engine
5439
.-.
260-270 (354-367)
8
M 113.988
Petrol Engine
5439
.-.
260-270 (354-367)
8
M 113.989
Petrol Engine
5439
.-.
260-294 (354-400)
8
M 113.990
Petrol Engine
5439
.-.
350 (476)
8
M 113.991
Petrol Engine
5439
.-.
349-368 (475-500)
8
M 113.992
Petrol Engine
5439
.-.
350-368 (476-500)
8
M 113.993
Petrol Engine
5439
.-.
350-373 (476-507)
8
M 113.995
Petrol Engine
5439
.-.
380 (517)
8
M 155.980
Petrol Engine
5439
.-.
420-478 (571-650)
8
M 156.980
Petrol Engine
6208
.-.
375 (510)
8
M 156.981
Petrol Engine
6208
.-.
386 (525)
8
M 156.982
Petrol Engine
6208
.-.
354-373 (481-507)
8
M 156.983
Petrol Engine
6208
.-.
378 (514)
8
M 156.984
Petrol Engine
6208
.-.
386 (525)
8
M 156.985
Petrol Engine
6208
.-.
336-410 (457-558)
8
M 159.980
Petrol Engine
6208
.-.
420-464 (571-631)
8
M 166.940
Petrol Engine
1397
1997.09-.
60 (82)
4
M 166.960
Petrol Engine
1598
1997.09-.
60-75 (82-102)
4
M 166.961
Petrol Engine
1598
.-.
60-75 (82-102)
4
M 266.920
Petrol Engine
1498
.-.
70 (95)
4
M 266.940
Petrol Engine
1699
.-.
85 (116)
4
M 266.960
Petrol Engine
2034
.-.
85-100 (116-136)
4
M 266.980
Petrol Engine
2034
.-.
142 (193)
4
OM 604.910
Diesel
2155
.-.
55-70 (75-95)
4
OM 604.912
Diesel
2155
.-.
55-70 (75-95)
4
OM 604.915
Diesel
1997
.-.
65-85 (88-116)
4
OM 604.917
Diesel
1997
1996.01-.
65 (88)
4
OM 605.912
Diesel
2497
.-.
83 (113)
5
OM 605.960
Diesel
2497
.-.
110 (150)
5
OM 605.962
Diesel
2497
1997.06-.
110 (150)
5
OM 606.912
Diesel
2996
.-.
100 (136)
6
OM 606.962
Diesel
2996
1997.03-.
130 (177)
6
OM 611.960
Diesel
2151
.-.
75-92 (102-125)
4
OM 611.961
Diesel
2148
.-.
75-105 (102-143)
4
SMART...
M 132.910
Petrol Engine
999
.-.
45-52 (61-71)
3
M 132.930
Petrol Engine
999
.-.
62-75 (84-102)
3