Here you can inquire your individual shop login.
Please login to see your individual prices and our avaliability.
Inspection Glass, hand feed pump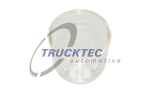 TRUCKTEC part number: 05.13.023
Amount per packaging unit: 1
Date added: 2023-09-24 02:28:11 | Date last modified: 2023-09-24 02:28:11
Please register or login to see prices and availability.
Comparison numbers:
OE-No.
MAN
81.12512.0004
81.12512.0007

model
product line
fuel
body
cubic capacity
year
power
tonnage / cylinders
axle
commercial vehicles - ASKAM
Hi-Ex
AS 19.300 LN
Diesel
Platform/Chassis
6871
2004.09-.
215 (292)
1800
1
Hi-Ex
AS 19.300 SN
Diesel
Dump Truck
6871
2004.09-.
215 (292)
1800
1
Hi-Ex
AS 19.300 ST
Diesel
Truck Tractor
6871
2004.09-.
215 (292)
1800
1
Hi-Ex
AS 26.300 FT
Diesel
Platform/Chassis
6871
2004.09-.
215 (292)
2500
3
Hi-Ex
AS 26.300 SN
Diesel
Dump Truck
6871
2004.09-.
215 (292)
2500
3
Hi-Ex
AS 32.300 LN
Diesel
Dump Truck
6871
2004.09-.
215 (292)
3200
14
Hi-Ex
AS 32.300 LN
Diesel
Platform/Chassis
6871
2004.09-.
215 (292)
3200
14
commercial vehicles - BREDAMENARINIBUS
AVANCITY
AVANCITY+ S
Diesel
Bus
10518
2008.10-.
235 (320)
1700
3
AVANCITY
AVANCITY+ S
Diesel
Bus
10518
2008.10-.
235 (320)
2348
3
AVANCITY
AVANCITY+ S CNG
Petrol Engine
Bus
12816
2013.01-.
228 (310)
1790
3
AVANCITY
AVANCITY+ S CNG
Petrol Engine
Bus
12816
2013.01-.
228 (310)
2348
3
commercial vehicles - DAF
LF 55
FA 55.180
Diesel
Platform/Chassis
5880
2001.01-.
136 (185)
1500
1
LF 55
FA 55.220
Diesel
Platform/Chassis
5880
2001.01-.
162 (220)
1500
1
LF 55
FA 55.250
Diesel
Platform/Chassis
5880
2001.01-.
184 (250)
1500
1
commercial vehicles - ERF
ECL
7.28 RD3 / TP3
Diesel
Dump Truck
6871
2002.04-.
206 (280)
2600
4
ECL
7.28 RD3 / TP3
Diesel
Platform/Chassis
6871
2002.04-.
206 (280)
2600
4
ECM
12.36 MTP4
Diesel
Dump Truck
11967
2002.04-2007.12
265 (360)
3200
8
ECM
7.22 RD2
Diesel
Platform/Chassis
6871
2002.04-2007.12
162 (220)
1800
1
ECM
7.28 RD2
Diesel
Platform/Chassis
6871
2002.04-2007.12
206 (280)
1800
1
ECM
7.28 RDRS3
Diesel
Platform/Chassis
6871
2002.04-2007.12
206 (280)
2560
7
ECM
7.28 RR3
Diesel
Platform/Chassis
6871
2002.04-2007.12
206 (280)
2560
3
ECT
10.35 DB2
Diesel
Platform/Chassis
10518
2005.02-.
257 (350)
1800
1
ECT
10.35 RDB3
Diesel
Platform/Chassis
10518
2005.02-.
257 (350)
2600
3
ECT
10.35 ST
Diesel
Truck Tractor
10518
2005.02-.
257 (350)
1800
1
ECT
10.43 DB2
Diesel
Platform/Chassis
10518
2005.02-.
316 (430)
1800
1
ECT
10.43 MT, MTL
Diesel
Truck Tractor
10518
2005.02-.
316 (430)
2600
7
ECT
10.43 MT, MTL
Diesel
Truck Tractor
10518
2005.02-.
316 (430)
2600
3
ECT
10.43 RDB3
Diesel
Platform/Chassis
10518
2005.02-.
316 (430)
2600
3
ECT
10.43 ST
Diesel
Truck Tractor
10518
2005.02-.
316 (430)
1800
1
ECT
12.36 DB2
Diesel
Platform/Chassis
11967
2002.04-.
265 (360)
1800
1
ECT
12.36 ST
Diesel
Truck Tractor
11967
2002.04-.
265 (360)
1900
1
ECT
13.46 DT
Diesel
Truck Tractor
12816
2002.04-.
338 (460)
2600
4
ECT
13.46 MT, MTL
Diesel
Truck Tractor
12816
2002.04-.
338 (460)
2600
7
ECT
13.46 MT, MTL
Diesel
Truck Tractor
12816
2002.04-.
338 (460)
2600
3
ECT
13.46 RDB3
Diesel
Platform/Chassis
12816
2002.04-.
338 (460)
2600
3
ECT
13.48 DT
Diesel
Truck Tractor
12816
2005.02-.
353 (480)
2600
4
ECT
13.48 MT, MTL
Diesel
Truck Tractor
12816
2005.02-.
353 (480)
2600
3
ECT
13.48 MT, MTL
Diesel
Truck Tractor
12816
2005.02-.
353 (480)
2600
7
ECT
13.48 RDB3
Diesel
Platform/Chassis
12816
2005.02-.
353 (480)
2600
3
ECT
13.48 ST
Diesel
Truck Tractor
12816
2005.02-.
353 (480)
1800
1
ECT
32.35 BB
Diesel
Dump Truck
10518
2005.02-.
257 (350)
3200
6
commercial vehicles - FAP
A-Series
A 537.3
Diesel
Bus
10518
2006.05-.
199 (271)
1700
1
A-Series
A 547.3
Diesel
Bus
10520
2006.05-.
228 (310)
1700
1
A-Series
A 559.4
Diesel
Bus
10520
2006.05-.
228 (310)
2800
3
A-Series
A 637
Diesel
Bus
10520
2006.05-.
228 (310)
1750
1
A-Series
A 777
Diesel
Bus
10518
2006.05-.
265 (360)
1750
1
commercial vehicles - GÜLERYÜZ
COBRA
GD 272
Diesel
Bus
6871
2004.05-.
206 (280)
1460
1
COBRA
GL 9L
Diesel
Bus
6871
2004.05-.
208 (280)
1378
1
COBRA
GL9
Diesel
Bus
6871
2004.05-.
176-184 (239-250)
1378
1
COBRA
GM 220
Diesel
Bus
6871
2006.01-.
162 (220)
1800
1
commercial vehicles - LAZ
LEMBERG
400
Diesel
Bus
10518
2012.01-.
294 (400)
1800
1
commercial vehicles - LIAZ BUS
5256
5256
Diesel
Bus
6871
2006.01-2013.12
206 (280)
1800
1
5292
5292
Diesel
Bus
6871
2004.01-.
176 (239)
1770
1
6213
6213
Diesel
Bus
6871
2007.01-.
206 (280)
2670
3
commercial vehicles - MAN
E2000
19.310 FALK, FALK-L
Diesel
Dump Truck
11967
2000.05-.
228 (310)
1900
2
E2000
19.310 FALS
Diesel
Truck Tractor
11967
2000.05-.
228 (310)
1900
2
E2000
19.310 FLK
Diesel
Dump Truck
11967
2000.05-.
228 (310)
1900
1
E2000
19.310 FLS
Diesel
Truck Tractor
11967
2000.05-.
228 (310)
1900
1
E2000
19.360 FALK, FALK-L
Diesel
Dump Truck
11967
2000.05-.
265 (360)
1900
2
E2000
19.360 FALS
Diesel
Truck Tractor
11967
2000.05-.
265 (360)
1900
2
E2000
19.360 FLK
Diesel
Dump Truck
11967
2000.05-.
265 (360)
1900
1
E2000
19.360 FLS
Diesel
Truck Tractor
11967
2000.05-.
265 (360)
1900
1
E2000
19.410 FALK, FALK-L
Diesel
Dump Truck
11967
2000.05-.
301 (410)
1900
2
E2000
19.410 FALS
Diesel
Truck Tractor
11967
2000.05-.
301 (410)
1900
2
E2000
19.410 FLK
Diesel
Dump Truck
11967
2000.05-.
301 (410)
1900
1
E2000
19.410 FLS
Diesel
Truck Tractor
11967
2000.05-.
301 (410)
1900
1
E2000
19.460 FALK, FALK-L
Diesel
Dump Truck
12816
2000.05-.
338 (460)
1900
2
E2000
19.460 FALS
Diesel
Truck Tractor
12816
2000.05-.
338 (460)
1900
2
E2000
19.460 FLK
Diesel
Dump Truck
12816
2000.05-.
338 (460)
1900
1
E2000
19.460 FLS
Diesel
Truck Tractor
12816
2000.05-.
338 (460)
1900
1
E2000
26.310 FAVLC
Diesel
Platform/Chassis
11967
2000.05-.
228 (310)
2600
30
E2000
26.310 FAVLK
Diesel
Dump Truck
11967
2000.05-.
228 (310)
2600
30
E2000
26.360 FAVLC
Diesel
Platform/Chassis
11967
2000.05-.
265 (360)
2600
30
E2000
26.360 FAVLK
Diesel
Dump Truck
11967
2000.05-.
265 (360)
2600
30
E2000
26.410 DFARC
Diesel
Platform/Chassis
11967
2000.05-.
301 (410)
2600
5
E2000
26.410 DFRC
Diesel
Platform/Chassis
11967
2000.05-.
301 (410)
2600
4
E2000
26.410 FAVLC
Diesel
Platform/Chassis
11967
2000.05-.
301 (410)
2600
30
E2000
26.410 FAVLK
Diesel
Dump Truck
11967
2000.05-.
301 (410)
2600
30
E2000
26.460 DFARC
Diesel
Platform/Chassis
12816
2000.05-.
338 (460)
2600
5
E2000
26.460 DFLS, DFLRS
Diesel
Truck Tractor
12816
2000.05-.
338 (460)
2600
4
E2000
26.460 FAVLC
Diesel
Platform/Chassis
12816
2000.05-.
338 (460)
2600
30
E2000
26.460 FAVLK
Diesel
Dump Truck
12816
2000.05-.
338 (460)
2600
30
E2000
28.230 FNLC
Petrol Engine
Platform/Chassis
11967
2000.05-.
170 (231)
2800
7
E2000
28.230 FNLC
Petrol Engine
Platform/Chassis
11967
2000.05-.
170 (231)
2800
3
E2000
28.310 FNLC
Diesel
Platform/Chassis
11967
2000.05-.
228 (310)
2800
3
E2000
28.310 FNLC
Diesel
Platform/Chassis
11967
2000.05-.
228 (310)
2800
7
E2000
28.310 FNLC
Diesel
Platform/Chassis
11967
2000.05-.
228 (310)
2800
4
E2000
28.360 FANLC
Diesel
Platform/Chassis
11967
2000.05-.
265 (360)
2800
4
E2000
28.360 FANLK
Diesel
Dump Truck
11967
2000.05-.
265 (360)
2800
4
E2000
28.360 FNALC
Diesel
Platform/Chassis
11967
2000.05-.
265 (360)
2800
5
E2000
28.360 FNALK
Diesel
Dump Truck
11967
2000.05-.
265 (360)
2800
5
E2000
28.360 FNLC
Diesel
Platform/Chassis
11967
2000.05-.
265 (360)
2800
3
E2000
28.360 FNLC
Diesel
Platform/Chassis
11967
2000.05-.
265 (360)
2800
7
E2000
28.360 FNLC
Diesel
Platform/Chassis
11967
2000.05-.
265 (360)
2800
4
E2000
28.410 FANLC
Diesel
Platform/Chassis
11967
2000.05-.
301 (410)
2800
4
E2000
28.410 FANLK
Diesel
Dump Truck
11967
2000.05-.
301 (410)
2800
4
E2000
28.410 FNALC
Diesel
Platform/Chassis
11967
2000.05-.
301 (410)
2800
5
E2000
28.410 FNALK
Diesel
Dump Truck
11967
2000.05-.
301 (410)
2800
5
E2000
28.410 FNLC
Diesel
Platform/Chassis
11967
2000.05-.
301 (410)
2800
3
E2000
28.410 FNLC
Diesel
Platform/Chassis
11967
2000.05-.
301 (410)
2800
7
E2000
28.410 FNLC
Diesel
Platform/Chassis
11967
2000.05-.
301 (410)
2800
4
E2000
28.460 FANLC
Diesel
Platform/Chassis
12816
2000.05-.
338 (460)
2800
4
E2000
28.460 FANLK
Diesel
Dump Truck
12816
2000.05-.
338 (460)
2800
4
E2000
28.460 FNALC
Diesel
Platform/Chassis
12816
2000.05-.
338 (460)
2800
5
E2000
28.460 FNALK
Diesel
Dump Truck
12816
2000.05-.
338 (460)
2800
5
E2000
28.460 FNLC
Diesel
Platform/Chassis
12816
2000.05-.
338 (460)
2800
7
E2000
28.460 FNLC
Diesel
Platform/Chassis
12816
2000.05-.
338 (460)
2800
4
E2000
28.460 FNLC
Diesel
Platform/Chassis
12816
2000.05-.
338 (460)
2800
3
E2000
28.460 FVAS
Diesel
Truck Tractor
12816
2000.05-.
338 (460)
2800
5
E2000
29.460 FVAS
Diesel
Truck Tractor
12816
2000.05-.
338 (460)
2900
5
E2000
30.310 FNLC
Diesel
Platform/Chassis
11967
2000.05-.
228 (310)
3000
3
E2000
30.360 FANLC
Diesel
Platform/Chassis
11967
2000.05-.
265 (360)
3000
4
E2000
30.360 FANLK
Diesel
Dump Truck
11967
2000.05-.
265 (360)
3000
4
E2000
30.360 FNLC
Diesel
Platform/Chassis
11967
2000.05-.
265 (360)
3000
3
E2000
30.410 FANLC
Diesel
Platform/Chassis
11967
2000.05-.
301 (410)
3000
4
E2000
30.410 FANLK
Diesel
Dump Truck
11967
2000.05-.
301 (410)
3000
4
E2000
30.410 FNLC
Diesel
Platform/Chassis
11967
2000.05-.
301 (410)
3000
3
E2000
30.460 FANLC
Diesel
Platform/Chassis
12816
2000.05-.
338 (460)
3000
4
E2000
30.460 FANLK
Diesel
Dump Truck
12816
2000.05-.
338 (460)
3000
4
E2000
30.460 FNLC
Diesel
Platform/Chassis
12816
2000.05-.
338 (460)
3000
3
E2000
32.310 VFLC
Diesel
Platform/Chassis
11967
2000.05-.
228 (310)
3200
6
E2000
32.310 VFNLC
Diesel
Platform/Chassis
11967
2000.05-.
228 (310)
3200
15
E2000
32.310 VFNLC
Diesel
Platform/Chassis
11967
2000.05-.
228 (310)
3200
14
E2000
32.360 VFLC
Diesel
Platform/Chassis
11967
2000.05-.
265 (360)
3200
6
E2000
32.360 VFNLC
Diesel
Platform/Chassis
11967
2000.05-.
265 (360)
3200
14
E2000
32.360 VFNLC
Diesel
Platform/Chassis
11967
2000.05-.
265 (360)
3200
15
E2000
32.410 VFARK
Diesel
Dump Truck
11967
2000.05-.
301 (410)
3200
9
E2000
32.410 VFLC,VFRC, VFLRC
Diesel
Platform/Chassis
11967
2000.05-.
301 (410)
3200
6
E2000
32.410 VFNLC
Diesel
Platform/Chassis
11967
2000.05-.
301 (410)
3200
14
E2000
32.410 VFNLC
Diesel
Platform/Chassis
11967
2000.05-.
301 (410)
3200
15
E2000
32.460 VFARK
Diesel
Platform/Chassis
12816
2000.05-.
338 (460)
3200
9
E2000
32.460 VFLC, VFLRC
Diesel
Platform/Chassis
12816
2000.05-.
338 (460)
3200
6
E2000
32.460 VFNLC
Diesel
Platform/Chassis
12816
2000.05-.
338 (460)
3200
14
E2000
32.460 VFNLC
Diesel
Platform/Chassis
12816
2000.05-.
338 (460)
3200
15
E2000
33.360 DFAK, DFALK
Diesel
Dump Truck
11967
2000.05-.
265 (360)
3300
5
E2000
33.360 DFALC
Diesel
Platform/Chassis
11967
2000.05-.
265 (360)
3300
5
E2000
33.360 DFALS
Diesel
Truck Tractor
11967
2001.04-.
265 (360)
3300
5
E2000
33.360 DFLC
Diesel
Platform/Chassis
11967
2000.05-.
265 (360)
3300
4
E2000
33.360 DFLK
Diesel
Dump Truck
11967
2000.05-.
265 (360)
3300
4
E2000
33.360 DFLS
Diesel
Truck Tractor
11967
2000.05-.
265 (360)
3300
4
E2000
33.410 DFAK, DFALK
Diesel
Dump Truck
11967
2000.05-.
301 (410)
3300
5
E2000
33.410 DFALC
Diesel
Platform/Chassis
11967
2000.05-.
301 (410)
3300
5
E2000
33.410 DFALS
Diesel
Truck Tractor
11967
2001.04-.
301 (410)
3300
5
E2000
33.410 DFLC
Diesel
Platform/Chassis
11967
2000.05-.
301 (410)
3300
4
E2000
33.410 DFLK
Diesel
Dump Truck
11967
2000.05-.
301 (410)
3300
4
E2000
33.410 DFLS
Diesel
Truck Tractor
11967
2000.05-.
301 (410)
3300
4
E2000
33.460 DFAK, DFALK
Diesel
Dump Truck
12816
2000.05-.
338 (460)
3300
5
E2000
33.460 DFALC
Diesel
Platform/Chassis
12816
2000.05-.
338 (460)
3300
5
E2000
33.460 DFALS
Diesel
Truck Tractor
12816
2001.04-.
338 (460)
3300
5
E2000
33.460 DFLC
Diesel
Platform/Chassis
12816
2000.05-.
338 (460)
3300
4
E2000
33.460 DFLK
Diesel
Dump Truck
12816
2000.05-.
338 (460)
3300
4
E2000
33.460 DFLS
Diesel
Truck Tractor
12816
2000.05-.
338 (460)
3300
4
E2000
33.600 DFALS, DFAS
Diesel
Truck Tractor
18273
2000.06-.
441 (600)
3300
5
E2000
33.600 DFLS
Diesel
Truck Tractor
18273
2000.06-.
441 (600)
3300
4
E2000
35.360 VFAK
Diesel
Dump Truck
11967
2000.05-.
265 (360)
3500
23
E2000
35.360 VFAK
Diesel
Dump Truck
11967
2000.05-.
265 (360)
3500
9
E2000
35.410 FVNLC
Diesel
Platform/Chassis
11967
2000.05-.
301 (410)
3500
14
E2000
35.410 FVNLC
Diesel
Platform/Chassis
11967
2000.05-.
301 (410)
3500
15
E2000
35.410 VFAK
Diesel
Dump Truck
11967
2000.05-.
301 (410)
3500
9
E2000
35.410 VFAK
Diesel
Dump Truck
11967
2000.05-.
301 (410)
3500
23
E2000
35.460 FVNLC
Diesel
Platform/Chassis
12816
2000.05-.
338 (460)
3500
14
E2000
35.460 FVNLC
Diesel
Platform/Chassis
12816
2000.05-.
338 (460)
3500
15
E2000
35.460 VFAK
Diesel
Dump Truck
12816
2000.05-.
338 (460)
3500
23
E2000
35.460 VFAK
Diesel
Dump Truck
12816
2000.05-.
338 (460)
3500
9
E2000
40.600 DFAS
Diesel
Truck Tractor
18273
2000.06-.
441 (600)
3300
5
E2000
41.360 VFAK
Diesel
Dump Truck
11967
2000.05-.
265 (360)
4100
23
E2000
41.360 VFAK
Diesel
Dump Truck
11967
2000.05-.
265 (360)
4100
9
E2000
41.410 VFAK
Diesel
Dump Truck
11967
2000.05-.
301 (410)
4100
23
E2000
41.410 VFAK
Diesel
Dump Truck
11967
2000.05-.
301 (410)
4100
9
E2000
41.460 DFVS, DFVLS
Diesel
Truck Tractor
12816
2000.06-.
338 (460)
3300
8
E2000
41.460 VFAK
Diesel
Dump Truck
12816
2000.05-.
338 (460)
4100
23
E2000
41.460 VFAK
Diesel
Dump Truck
12816
2000.05-.
338 (460)
4100
9
E2000
41.600 DFVS, DFVLS
Diesel
Truck Tractor
18273
2000.06-.
441 (600)
3300
8
E2000
50.410 VFAK
Diesel
Dump Truck
11967
2000.05-.
301 (410)
5000
9
E2000
50.410 VFAK
Diesel
Dump Truck
11967
2000.05-.
301 (410)
5000
23
E2000
50.410 VFAVK, VFAVK-HK, VFAV-G
Diesel
Dump Truck
11967
2001.03-.
301 (410)
5000
26
E2000
50.410 VFK
Diesel
Dump Truck
11967
1997.08-2005.03
301 (410)
5000
8
E2000
50.410 VFVK, VFV-G, VFVK-HK
Diesel
Dump Truck
11967
2000.10-.
301 (410)
5000
24
E2000
50.460 VFAK
Diesel
Dump Truck
12816
2000.05-.
338 (460)
5000
9
E2000
50.460 VFAVK, VFAV-G, VFAVK-HK
Diesel
Dump Truck
12816
2001.03-.
338 (460)
5000
26
E2000
50.460 VFK
Diesel
Dump Truck
12816
1997.08-2005.03
338 (460)
5000
8
E2000
50.460 VFVK, VFVK-HK, VFV-G
Diesel
Dump Truck
12816
2000.10-.
338 (460)
5000
24
E2000
50.600 VFAS
Diesel
Dump Truck
18273
2000.05-.
441 (600)
5000
9
EL
262
Diesel
Bus
6871
1995.05-2001.02
191 (260)
1760
1
EL
262
Diesel
Bus
6871
1995.09-1999.05
191 (260)
1800
1
EL
262
Diesel
Bus Chassis
11967
1994.05-1999.06
191 (260)
1760
1
EL
EL 202,EL 222
Diesel
Bus
6871
1993.01-1997.06
157-169 (214-230)
1760
1
EL
EL 202,EL 262
Diesel
Bus
6871
1994.04-1997.06
184 (250)
1760
1
EL
EL 262
Diesel
Bus
11967
1998.07-2001.02
191 (260)
1760
1
EM
EM 192
Diesel
Bus
6871
1993.10-1997.06
140 (190)
1170
1
EM
EM 222,EM 223
Diesel
Bus
6871
1996.02-.
162 (220)
1300
1
EM
EM 223
Diesel
Bus
6871
1987.08-.
162 (220)
1000
1
F2000
18.273 F, FL, FLL
Diesel
Platform/Chassis
9973
1994.06-.
198 (269)
1800
1
F2000
19.233 FC CNG
Petrol Engine
Platform/Chassis
11967
2000.03-.
170 (231)
1900
1
F2000
19.233 FK, FK-L, CNG
Petrol Engine
Dump Truck
11967
2000.03-.
170 (231)
1900
1
F2000
19.273 F, FL, FLL
Diesel
Platform/Chassis
9973
1994.01-.
198 (269)
1900
1
F2000
19.273 FA
Diesel
Platform/Chassis
9973
1994.01-.
198 (269)
1900
2
F2000
19.273 FAK
Diesel
Dump Truck
9973
1994.01-.
198 (269)
1900
2
F2000
19.273 FK
Diesel
Dump Truck
9973
1994.01-.
198 (269)
1900
1
F2000
19.273 FS,19.273 FLS
Diesel
Truck Tractor
9973
1994.01-1995.12
198 (269)
1900
1
F2000
19.293 FAC
Diesel
Platform/Chassis
9973
1994.01-.
213 (290)
1900
2
F2000
19.293 FAK
Diesel
Dump Truck
9973
1994.01-.
213 (290)
1900
2
F2000
19.293 FAS
Diesel
Truck Tractor
9973
1994.01-.
213 (290)
1900
2
F2000
19.293 FC,19.293 FLC,19.293 FLLC
Diesel
Platform/Chassis
9973
1994.01-.
213 (290)
1900
1
F2000
19.293 FK,19.293 FLK
Diesel
Dump Truck
9973
1994.01-.
213 (290)
1900
1
F2000
19.293 FS,19.293 FLS,19.293 FLLS
Diesel
Truck Tractor
9973
1994.01-.
213 (290)
1900
1
F2000
19.314 FAC
Diesel
Platform/Chassis
11967
2001.05-.
228 (310)
1900
2
F2000
19.314 FAK, FA-KI, FAK-L
Diesel
Dump Truck
11967
2001.05-.
228 (310)
1900
2
F2000
19.314 FAS
Diesel
Truck Tractor
11967
1998.06-.
228 (310)
1900
2
F2000
19.314 FC, FLC, FLLC, FLLW, FRC, FLRC, FLLRC, FLL, FLLR, F-N
Diesel
Platform/Chassis
11967
1998.06-.
228 (310)
1900
1
F2000
19.314 FK, FK-L, F-KI, FL-KI, F-NL, FLK
Diesel
Dump Truck
11967
1998.06-.
228 (310)
1900
1
F2000
19.314 FS, FLS, FLLS, FRS, FLRS, FLLRS
Diesel
Truck Tractor
11967
1998.06-.
228 (310)
1900
1
F2000
19.323 FAC
Diesel
Platform/Chassis
9973
1994.01-1995.12
235 (320)
1900
2
F2000
19.323 FAK
Diesel
Dump Truck
9973
1994.01-1995.12
235 (320)
1900
2
F2000
19.323 FAS
Diesel
Truck Tractor
9973
1994.01-1995.12
235 (320)
1900
2
F2000
19.323 FC,19.323 FLC,19.323 FLLC
Diesel
Platform/Chassis
9973
1994.01-1995.12
235 (320)
1900
1
F2000
19.323 FK,19.323 FLK
Diesel
Dump Truck
9973
1994.01-1995.12
235 (320)
1900
1
F2000
19.323 FS,19.323 FLS,19.323 FLLS
Diesel
Truck Tractor
9973
1994.01-1995.12
235 (320)
1900
1
F2000
19.343 FAC
Diesel
Platform/Chassis
9973
1994.01-.
250 (340)
1900
2
F2000
19.343 FAK
Diesel
Dump Truck
9973
1994.01-.
250 (340)
1900
2
F2000
19.343 FAS
Diesel
Truck Tractor
9973
1994.01-.
250 (340)
1900
2
F2000
19.343 FC,19.343 FLC,19.343 FLLC
Diesel
Platform/Chassis
9973
1994.01-.
250 (340)
1900
1
F2000
19.343 FK,19.343 FLK
Diesel
Dump Truck
9973
1994.01-.
250 (340)
1900
1
F2000
19.343 FS,19.343 FLS,19.343 FLLS
Diesel
Truck Tractor
9973
1994.01-.
250 (340)
1900
1
F2000
19.364 FAC
Diesel
Platform/Chassis
11967
1998.06-.
265 (360)
1900
2
F2000
19.364 FAK, FA-KI, FAK-L
Diesel
Dump Truck
11967
1998.06-.
265 (360)
1900
2
F2000
19.364 FAS
Diesel
Truck Tractor
11967
1998.06-.
265 (360)
1900
2
F2000
19.364 FC, FLC, FLLC, FLLW, FRC, FLRC, FLLRC, FLL, FLLR, F-N
Diesel
Platform/Chassis
11967
1998.06-.
265 (360)
1900
1
F2000
19.364 FK, FK-L, F-KI, FL-KI, F-NL, FLK
Diesel
Dump Truck
11967
1998.06-.
265 (360)
1900
1
F2000
19.364 FS, FLS, FLLS, FRS, FLRS, FLLRS
Diesel
Truck Tractor
11967
1998.06-.
265 (360)
1900
1
F2000
19.373 FAC
Diesel
Platform/Chassis
11967
1994.01-.
272 (370)
1900
2
F2000
19.373 FAK, FA-KI, FAK-L
Diesel
Dump Truck
11967
1994.01-.
272 (370)
1900
2
F2000
19.373 FAS
Diesel
Truck Tractor
11967
1994.01-.
272 (370)
1900
2
F2000
19.373 FC, FLC, FLLC, FRC, FLRC, F-NL
Diesel
Platform/Chassis
11967
1994.01-.
272 (370)
1900
1
F2000
19.373 FK, FK-L, F-KI, FL-KI, F-NL, FLK
Diesel
Dump Truck
11967
1994.01-.
272 (370)
1900
1
F2000
19.373 FS, FLS, FLLS, FRS, FLRS, FLLRS
Diesel
Truck Tractor
11967
1994.01-.
272 (370)
1900
1
F2000
19.403 FAC
Diesel
Platform/Chassis
11967
1994.01-.
294 (400)
1900
2
F2000
19.403 FAK, FA-KI
Diesel
Dump Truck
11967
1994.01-.
294 (400)
1900
2
F2000
19.403 FAS
Diesel
Truck Tractor
11967
1994.01-.
294 (400)
1900
2
F2000
19.403 FC, FLC, FLLC, FRC, FLRC, F-NL
Diesel
Platform/Chassis
11967
1994.01-.
294 (400)
1900
1
F2000
19.403 FK, F-KI, FK-L,FLK, FL-KI, F-NL
Diesel
Dump Truck
11967
1994.01-.
294 (400)
1900
1
F2000
19.403 FS, FLS, FLLS, FRS, FLRS, FLLRS
Diesel
Truck Tractor
11967
1994.01-.
294 (400)
1900
1
F2000
19.414 FAC
Diesel
Platform/Chassis
11967
1998.06-.
301 (409)
1900
2
F2000
19.414 FAK, FA-KI, FAK-L
Diesel
Dump Truck
11967
1998.06-.
301 (409)
1900
2
F2000
19.414 FAS
Diesel
Truck Tractor
11967
1998.06-.
301 (409)
1900
2
F2000
19.414 FC, FLC, FLLC, FRC, FLRC, FLLRC, FLL, FLLR, F-NL
Diesel
Platform/Chassis
11967
1998.06-.
301 (409)
1900
1
F2000
19.414 FK, F-KI, FK-L,FLK, FL-KI, F-NL
Diesel
Dump Truck
11967
1998.06-.
301 (409)
1900
1
F2000
19.414 FS, FLS, FLLS, FRS, FLRS, FLLRS
Diesel
Truck Tractor
11967
1998.06-.
301 (409)
1900
1
F2000
19.423 FAC
Diesel
Platform/Chassis
11967
1994.01-1995.12
309 (420)
1900
2
F2000
19.423 FAK, FA-KI
Diesel
Dump Truck
11967
1994.01-.
309 (420)
1900
2
F2000
19.423 FAS
Diesel
Truck Tractor
11967
1994.01-1995.12
309 (420)
1900
2
F2000
19.423 FC, FLC, FLLC, F-NL
Diesel
Platform/Chassis
11967
1994.01-.
309 (420)
1900
1
F2000
19.423 FK, F-KI, FK-L,FLK, FL-KI, F-NL
Diesel
Dump Truck
11967
1994.01-.
309 (420)
1900
1
F2000
19.423 FS, FLS, FLLS
Diesel
Truck Tractor
11967
1994.01-.
309 (420)
1900
1
F2000
19.463 FAC
Diesel
Platform/Chassis
12816
1994.01-.
338 (460)
1900
2
F2000
19.463 FAK, FA-KI, FAK-L
Diesel
Dump Truck
12816
1994.01-.
338 (460)
1900
2
F2000
19.463 FAS
Diesel
Truck Tractor
12816
1994.01-.
338 (460)
1900
2
F2000
19.463 FC, FLC, FLLC, FRC, FLRC, F-NL
Diesel
Platform/Chassis
12816
1994.01-.
338 (460)
1900
1
F2000
19.463 FK, F-KI, FK-L,FLK, FL-KI, F-NL
Diesel
Dump Truck
12816
1994.01-.
338 (460)
1900
1
F2000
19.463 FS, FLS, FLLS, FRS, FLRS, FLLRS
Diesel
Truck Tractor
12816
1994.01-.
338 (460)
1900
1
F2000
19.464 FAC
Diesel
Platform/Chassis
12816
1998.06-.
338 (460)
1900
2
F2000
19.464 FAK, FA-KI, FAK-L
Diesel
Dump Truck
12816
1998.06-.
338 (460)
1900
2
F2000
19.464 FAS
Diesel
Truck Tractor
12816
1998.06-.
338 (460)
1900
2
F2000
19.464 FC, FLC, FLLC, FLL, FRC, FLLR, FLLRC, FLLW, F-NL
Diesel
Platform/Chassis
12816
1998.06-.
338 (460)
1900
1
F2000
19.464 FK, F-KI, FK-L,FLK, FL-KI, F-NL
Diesel
Dump Truck
12816
1998.06-.
338 (460)
1900
1
F2000
19.464 FS, FLS, FLLS, FRS, FLRS, FLLRS
Diesel
Truck Tractor
12816
1998.06-.
338 (460)
1900
1
F2000
19.603 FLS, 19604 FLS
Diesel
Truck Tractor
18273
1996.04-.
441 (600)
1900
1
F2000
23.293 FNLLC
Diesel
Platform/Chassis
9973
1994.01-.
213 (290)
2300
3
F2000
23.314 FNLLC
Diesel
Platform/Chassis
11967
2001.05-.
228 (310)
2300
3
F2000
23.314 FNLLC
Diesel
Platform/Chassis
11967
2001.05-.
228 (310)
2300
7
F2000
23.343 FNLLC
Diesel
Platform/Chassis
9973
1994.01-.
250 (340)
2300
3
F2000
23.364 FNLLC
Diesel
Platform/Chassis
11967
2001.05-.
265 (360)
2300
7
F2000
23.364 FNLLC
Diesel
Platform/Chassis
11967
2001.05-.
265 (360)
2300
3
F2000
23.403 FNLLC
Diesel
Platform/Chassis
11967
1994.01-.
294 (400)
2300
3
F2000
23.414 FNLLC
Diesel
Platform/Chassis
11967
2001.05-.
301 (409)
2600
7
F2000
23.414 FNLLC
Diesel
Platform/Chassis
11967
2001.05-.
301 (409)
2600
3
F2000
23.463 FNLLC
Diesel
Platform/Chassis
12816
1994.01-.
338 (460)
2300
3
F2000
23.464 FNLLC
Diesel
Platform/Chassis
12816
2001.05-.
338 (460)
2300
7
F2000
23.464 FNLLC
Diesel
Platform/Chassis
12816
2001.05-.
338 (460)
2600
3
F2000
24.273 FNLLC
Diesel
Platform/Chassis
9973
1994.01-1995.12
198 (269)
2400
3
F2000
24.293 FNLLC
Diesel
Platform/Chassis
9973
1994.01-.
213 (290)
2400
3
F2000
24.314 FNLLRC
Diesel
Platform/Chassis
11967
2001.05-.
228 (310)
2400
3
F2000
24.323 FNLLC
Diesel
Platform/Chassis
9973
1994.01-1995.12
235 (320)
2400
3
F2000
24.343 FNLLC
Diesel
Platform/Chassis
9973
1994.01-.
250 (340)
2400
3
F2000
24.364 FNLLRC
Diesel
Platform/Chassis
11967
2001.05-.
265 (360)
2400
3
F2000
24.373 FNLLC
Diesel
Platform/Chassis
11967
1994.01-1995.12
272 (370)
2400
3
F2000
24.403 FNLLC
Diesel
Platform/Chassis
11967
1994.06-2005.02
294 (400)
2400
3
F2000
24.403 FNLLC
Diesel
Platform/Chassis
11967
1994.06-2005.02
294 (400)
2400
7
F2000
24.403 FNLLS
Diesel
Truck Tractor
11967
1994.06-2005.02
294 (400)
2400
7
F2000
24.403 FNLLS
Diesel
Truck Tractor
11967
1994.06-2005.02
294 (400)
2400
3
F2000
24.414 FNLLRC
Diesel
Platform/Chassis
11967
2001.05-.
301 (409)
2400
3
F2000
24.423 FNLLC
Diesel
Platform/Chassis
11967
1994.01-1995.12
309 (420)
2400
3
F2000
24.463 FNLLC
Diesel
Platform/Chassis
12816
1994.06-2005.02
338 (460)
2400
7
F2000
24.463 FNLLC
Diesel
Platform/Chassis
12816
1994.01-.
338 (460)
2400
3
F2000
24.463 FNLLS
Diesel
Truck Tractor
12816
1994.06-2005.02
338 (460)
2400
3
F2000
24.463 FNLLS
Diesel
Truck Tractor
12816
1994.06-2005.02
338 (460)
2400
7
F2000
24.464 FNLLRC
Diesel
Platform/Chassis
12816
2001.05-.
338 (460)
2400
3
F2000
26.233 FVL-KO
Petrol Engine
Municipal Vehicle
11967
2000.03-.
170 (231)
2600
7
F2000
26.233 FVLC CNG
Petrol Engine
Platform/Chassis
11967
1996.09-.
170 (231)
2600
7
F2000
26.273 DFC,26.273 DFLC
Diesel
Platform/Chassis
9973
1994.01-1995.12
198 (269)
2600
4
F2000
26.273 DFK,26.273 DFLK
Diesel
Dump Truck
9973
1994.01-1995.12
198 (269)
2600
4
F2000
26.273 DFS,26.273 DFLS
Diesel
Truck Tractor
9973
1994.01-1995.12
198 (269)
2600
4
F2000
26.273 FNLC,26.273 FNLLC,26.273 FVLC
Diesel
Platform/Chassis
9973
1994.01-1995.12
198 (269)
2600
7
F2000
26.273 FNLC,26.273 FNLLC,26.273 FVLC
Diesel
Platform/Chassis
9973
1994.01-1995.12
198 (269)
2600
3
F2000
26.273 FNLS,26.273 FVLS
Diesel
Truck Tractor
9973
1994.01-1995.12
198 (269)
2600
7
F2000
26.293 DFC,26.293 DFLC
Diesel
Platform/Chassis
9973
1994.01-.
213 (290)
2600
4
F2000
26.293 DFK,26.293 DFLK
Diesel
Dump Truck
9973
1994.01-.
213 (290)
2600
4
F2000
26.293 DFS,26.293 DFLS
Diesel
Truck Tractor
9973
1994.01-.
213 (290)
2600
4
F2000
26.293 FNLC,26.293 FNLLC,26.293 FVLC
Diesel
Platform/Chassis
9973
1994.01-.
213 (290)
2600
3
F2000
26.293 FNLC,26.293 FNLLC,26.293 FVLC
Diesel
Platform/Chassis
9973
1994.01-.
213 (290)
2600
7
F2000
26.293 FNLS,26.293 FVLS
Diesel
Truck Tractor
9973
1994.01-.
213 (290)
2600
7
F2000
26.314 DF-TM
Diesel
Concrete Mixer
11967
2001.05-.
228 (310)
2600
4
F2000
26.314 DFC, DFLC
Diesel
Platform/Chassis
11967
2001.05-.
228 (310)
2600
4
F2000
26.314 DFK, DFLK, DFLK-L
Diesel
Dump Truck
11967
2001.05-.
228 (310)
2600
4
F2000
26.314 DFS, DFLS
Diesel
Truck Tractor
11967
2001.05-.
228 (310)
2600
4
F2000
26.314 FNLC, FNLLC, FNLLRC, FNLLW, FNLRC, FNLLRC, FVLC
Diesel
Platform/Chassis
11967
2001.05-.
228 (310)
2600
7
F2000
26.314 FNLC, FNLLC, FNLLRC, FNLLW, FNLRC, FNLLRC, FVLC
Diesel
Platform/Chassis
11967
2001.05-.
228 (310)
2600
3
F2000
26.314 FNLS
Diesel
Truck Tractor
11967
2001.05-.
228 (310)
2600
3
F2000
26.314 FVL-KO
Diesel
Municipal Vehicle
11967
2001.05-.
228 (310)
2600
7
F2000
26.314 FVLS, FVLRS
Diesel
Truck Tractor
11967
2001.05-.
228 (310)
2600
7
F2000
26.323 DFC,26.323 DFLC
Diesel
Platform/Chassis
9973
1994.01-1995.12
235 (320)
2600
4
F2000
26.323 DFK,26.323 DFLK
Diesel
Dump Truck
9973
1994.01-1995.12
235 (320)
2600
4
F2000
26.323 DFS,26.323 DFLS
Diesel
Truck Tractor
9973
1994.01-1995.12
235 (320)
2600
4
F2000
26.323 FNLC,26.323 FNLLC,26.323 FVLC
Diesel
Platform/Chassis
9973
1994.01-1995.12
235 (320)
2600
3
F2000
26.323 FNLC,26.323 FNLLC,26.323 FVLC
Diesel
Platform/Chassis
9973
1994.01-1995.12
235 (320)
2600
7
F2000
26.323 FNLS,26.323 FVLS
Diesel
Truck Tractor
9973
1994.01-1995.12
235 (320)
2600
7
F2000
26.343 DFC,26.343 DFLC
Diesel
Platform/Chassis
9973
1994.01-.
250 (340)
2600
4
F2000
26.343 DFK,26.343 DFLK
Diesel
Dump Truck
9973
1994.01-.
250 (340)
2600
4
F2000
26.343 DFS,26.343 DFLS
Diesel
Truck Tractor
9973
1994.01-.
250 (340)
2600
4
F2000
26.343 FNLC,26.343 FNLLC,26.343 FVLC
Diesel
Platform/Chassis
9973
1994.01-.
250 (340)
2600
3
F2000
26.343 FNLC,26.343 FNLLC,26.343 FVLC
Diesel
Platform/Chassis
9973
1994.01-.
250 (340)
2600
7
F2000
26.343 FNLS,26.343 FVLS
Diesel
Truck Tractor
9973
1994.01-.
250 (340)
2600
7
F2000
26.364 DF-TM
Diesel
Concrete Mixer
11967
2001.05-.
265 (360)
2600
4
F2000
26.364 DFC, DFLC
Diesel
Platform/Chassis
11967
2001.05-.
265 (360)
2600
4
F2000
26.364 DFK, DFLK, DFLK-L
Diesel
Dump Truck
11967
2001.05-.
265 (360)
2600
4
F2000
26.364 DFS, DFLS
Diesel
Truck Tractor
11967
2001.05-.
265 (360)
2600
4
F2000
26.364 FNLC, FNLLC, FNLLRC, FNLLW, FNLRC, FNLLRC, FVLC
Diesel
Platform/Chassis
11967
2001.05-.
265 (360)
2600
7
F2000
26.364 FNLC, FNLLC, FNLLRC, FNLLW, FNLRC, FNLLRC, FVLC
Diesel
Platform/Chassis
11967
2001.05-.
265 (360)
2600
3
F2000
26.364 FNLS
Diesel
Truck Tractor
11967
2001.05-.
265 (360)
2600
3
F2000
26.364 FVL-KO
Diesel
Municipal Vehicle
11967
2001.05-.
265 (360)
2600
7
F2000
26.364 FVLS, FVLRS
Diesel
Truck Tractor
11967
2001.05-.
265 (360)
2600
7
F2000
26.373 DFC,26.373 DFLC
Diesel
Platform/Chassis
11967
1994.01-1995.12
272 (370)
2600
4
F2000
26.373 DFK,26.373 DFLK
Diesel
Dump Truck
11967
1994.01-1995.12
272 (370)
2600
4
F2000
26.373 DFS,26.373 DFLS
Diesel
Truck Tractor
11967
1994.01-1995.12
272 (370)
2600
4
F2000
26.373 FNLC,26.373 FNLLC,26.373 FVLC
Diesel
Platform/Chassis
11967
1994.01-1995.12
272 (370)
2600
7
F2000
26.373 FNLC,26.373 FNLLC,26.373 FVLC
Diesel
Platform/Chassis
11967
1994.01-1995.12
272 (370)
2600
3
F2000
26.373 FNLS,26.373 FVLS
Diesel
Truck Tractor
11967
1994.01-1995.12
272 (370)
2600
7
F2000
26.373 FNLS,26.373 FVLS
Diesel
Truck Tractor
11967
1994.01-1995.12
272 (370)
2600
3
F2000
26.403 DFC,26.403 DFLC
Diesel
Platform/Chassis
11967
1994.01-.
294 (400)
2600
4
F2000
26.403 DFK,26.403 DFLK
Diesel
Dump Truck
11967
1994.01-.
294 (400)
2600
4
F2000
26.403 DFS,26.403 DFLS
Diesel
Truck Tractor
11967
1994.01-.
294 (400)
2600
4
F2000
26.403 FNLC,26.403 FNLLC,26.403 FVLC
Diesel
Platform/Chassis
11967
1994.01-.
294 (400)
2600
7
F2000
26.403 FNLC,26.403 FNLLC,26.403 FVLC
Diesel
Platform/Chassis
11967
1994.01-.
294 (400)
2600
3
F2000
26.403 FNLS,26.403 FVLS
Diesel
Truck Tractor
11967
1994.01-.
294 (400)
2600
7
F2000
26.403 FNLS,26.403 FVLS
Diesel
Truck Tractor
11967
1994.01-.
294 (400)
2600
3
F2000
26.414 DF-TM
Diesel
Concrete Mixer
11967
2001.05-.
301 (409)
2600
4
F2000
26.414 DFC, DFLC
Diesel
Platform/Chassis
11967
2001.05-.
301 (409)
2600
4
F2000
26.414 DFK, DFLK, DFLK-L
Diesel
Dump Truck
11967
2001.05-.
301 (409)
2600
4
F2000
26.414 DFS, DFLS
Diesel
Truck Tractor
11967
2001.05-.
301 (409)
2600
4
F2000
26.414 FNLC, FNLLC, FNLLRC, FNLLW, FNLRC, FNLLRC, FVLC
Diesel
Platform/Chassis
11967
2001.05-.
301 (409)
2600
7
F2000
26.414 FNLC, FNLLC, FNLLRC, FNLLW, FNLRC, FNLLRC, FVLC
Diesel
Platform/Chassis
11967
2001.05-.
301 (409)
2600
3
F2000
26.414 FNLS
Diesel
Truck Tractor
11967
2001.05-.
301 (409)
2600
3
F2000
26.414 FVL-KO
Diesel
Municipal Vehicle
11967
2001.05-.
301 (409)
2600
7
F2000
26.414 FVLS, FVLRS
Diesel
Truck Tractor
11967
2001.05-.
301 (409)
2600
7
F2000
26.423 DFC,26.423 DFLC
Diesel
Platform/Chassis
11967
1994.01-1995.12
309 (420)
2600
4
F2000
26.423 DFK,26.423 DFLK
Diesel
Dump Truck
11967
1994.01-1995.12
309 (420)
2600
4
F2000
26.423 DFS,26.423 DFLS
Diesel
Truck Tractor
11967
1994.01-1995.12
309 (420)
2600
4
F2000
26.423 FNLC,26.423 FNLLC,26.423 FVLC
Diesel
Platform/Chassis
11967
1994.01-1995.12
309 (420)
2600
3
F2000
26.423 FNLC,26.423 FNLLC,26.423 FVLC
Diesel
Platform/Chassis
11967
1994.01-1995.12
309 (420)
2600
7
F2000
26.423 FNLS,26.423 FVLS
Diesel
Truck Tractor
11967
1994.01-1995.12
309 (420)
2600
7
F2000
26.423 FNLS,26.423 FVLS
Diesel
Truck Tractor
11967
1994.01-1995.12
309 (420)
2600
3
F2000
26.463 DFC, DFLC
Diesel
Platform/Chassis
12816
1994.01-.
338 (460)
2600
4
F2000
26.463 DFK, DFLK, DFLK-L
Diesel
Dump Truck
12816
1994.01-.
338 (460)
2600
4
F2000
26.463 DFS, DFLS
Diesel
Truck Tractor
12816
1994.01-.
338 (460)
2600
4
F2000
26.463 FNLC, FNLLC, FNLLRC, FNLLW, FNLRC, FNLLRC, FVLC
Diesel
Platform/Chassis
12816
1994.01-.
338 (460)
2600
7
F2000
26.463 FNLC, FNLLC, FNLLRC, FNLLW, FNLRC, FNLLRC, FVLC
Diesel
Platform/Chassis
12816
1994.01-.
338 (460)
2600
3
F2000
26.463 FNLS, FVLS, FVLRS
Diesel
Truck Tractor
12816
1994.01-.
338 (460)
2600
7
F2000
26.463 FNLS, FVLS, FVLRS
Diesel
Truck Tractor
12816
1994.01-.
338 (460)
2600
3
F2000
26.464 DF-TM
Diesel
Concrete Mixer
12816
2001.05-.
338 (460)
2600
4
F2000
26.464 DFC, DFLC
Diesel
Platform/Chassis
12816
2001.05-.
338 (460)
2600
4
F2000
26.464 DFK, DFLK, DFLK-L
Diesel
Dump Truck
12816
2001.05-.
338 (460)
2600
4
F2000
26.464 DFS, DFLS
Diesel
Truck Tractor
12816
2001.05-.
338 (460)
2600
4
F2000
26.464 FNLC, FNLLC, FNLLRC, FNLLW, FNLRC, FNLLRC, FVLC
Diesel
Platform/Chassis
12816
2001.05-.
338 (460)
1900
7
F2000
26.464 FNLC, FNLLC, FNLLRC, FNLLW, FNLRC, FNLLRC, FVLC
Diesel
Platform/Chassis
12816
2001.05-.
338 (460)
1900
3
F2000
26.464 FNLS
Diesel
Truck Tractor
12816
2001.05-.
338 (460)
2600
3
F2000
26.464 FVL-KO
Diesel
Municipal Vehicle
12816
2001.05-.
338 (460)
1900
7
F2000
26.464 FVLS, FVLRS
Diesel
Truck Tractor
12816
2001.05-.
338 (460)
2600
7
F2000
26.603 DFS, DFLS
Diesel
Truck Tractor
18273
1996.06-.
441 (600)
2600
4
F2000
26.604 DFLS
Diesel
Truck Tractor
18273
2000.04-.
441 (600)
2600
4
F2000
27.273 DFAC
Diesel
Platform/Chassis
9973
1994.01-1995.12
198 (269)
2700
5
F2000
27.273 DFAK
Diesel
Dump Truck
9973
1994.01-1995.12
198 (269)
2700
5
F2000
27.273 DFAS
Diesel
Truck Tractor
9973
1994.01-1995.12
198 (269)
2700
5
F2000
27.273 DFC
Diesel
Platform/Chassis
9973
1994.01-1995.12
198 (269)
2700
4
F2000
27.273 DFK
Diesel
Dump Truck
9973
1994.01-1995.12
198 (269)
2700
4
F2000
27.273 DFS
Diesel
Truck Tractor
9973
1994.01-1995.12
198 (269)
2700
4
F2000
27.293 DFAC
Diesel
Platform/Chassis
9973
1994.01-.
213 (290)
2700
5
F2000
27.293 DFAK
Diesel
Dump Truck
9973
1994.01-.
213 (290)
2700
5
F2000
27.293 DFAS
Diesel
Truck Tractor
9973
1994.01-.
213 (290)
2700
5
F2000
27.293 DFC
Diesel
Platform/Chassis
9973
1994.01-.
213 (290)
2700
4
F2000
27.293 DFK
Diesel
Dump Truck
9973
1994.01-.
213 (290)
2700
4
F2000
27.293 DFS
Diesel
Truck Tractor
9973
1994.01-.
213 (290)
2700
4
F2000
27.314 DF-TM
Diesel
Concrete Mixer
11967
2001.05-.
228 (310)
2700
4
F2000
27.314 DFAC
Diesel
Platform/Chassis
11967
2001.05-.
228 (310)
2700
5
F2000
27.314 DFAK, DFA-KI, DFAK-L
Diesel
Dump Truck
11967
2001.05-.
228 (310)
2700
5
F2000
27.314 DFAS
Diesel
Truck Tractor
11967
2001.05-.
228 (310)
2700
5
F2000
27.314 DFC
Diesel
Platform/Chassis
11967
2001.05-.
228 (310)
2700
4
F2000
27.314 DFK, DFLK, DFLK-L, DF-KI
Diesel
Dump Truck
11967
2001.05-.
228 (310)
2700
4
F2000
27.314 DFS
Diesel
Truck Tractor
11967
2001.05-.
228 (310)
2700
4
F2000
27.323 DFAC
Diesel
Platform/Chassis
9973
1994.01-1995.12
235 (320)
2700
5
F2000
27.323 DFAK, DFA-KI
Diesel
Dump Truck
9973
1994.01-.
235 (320)
2700
5
F2000
27.323 DFAS
Diesel
Truck Tractor
9973
1994.01-1995.12
235 (320)
2700
5
F2000
27.323 DFC
Diesel
Platform/Chassis
9973
1994.01-1995.12
235 (320)
2700
4
F2000
27.323 DFK, DF-KI
Diesel
Dump Truck
9973
1994.01-.
235 (320)
2700
4
F2000
27.323 DFS
Diesel
Truck Tractor
9973
1994.01-1995.12
235 (320)
2700
4
F2000
27.343 DFAC
Diesel
Platform/Chassis
9973
1994.01-.
250 (340)
2700
5
F2000
27.343 DFAK
Diesel
Dump Truck
9973
1994.01-.
250 (340)
2700
5
F2000
27.343 DFAS
Diesel
Truck Tractor
9973
1994.01-.
250 (340)
2700
5
F2000
27.343 DFC
Diesel
Platform/Chassis
9973
1994.01-.
250 (340)
2700
4
F2000
27.343 DFK
Diesel
Dump Truck
9973
1994.01-.
250 (340)
2700
4
F2000
27.343 DFS
Diesel
Truck Tractor
9973
1994.01-.
250 (340)
2700
4
F2000
27.364 DF-TM
Diesel
Concrete Mixer
11967
2001.05-.
265 (360)
2700
4
F2000
27.364 DFAC
Diesel
Platform/Chassis
11967
2001.05-.
265 (360)
2700
5
F2000
27.364 DFAK, DFA-KI, DFAK-L
Diesel
Dump Truck
11967
2001.05-.
265 (360)
2700
5
F2000
27.364 DFAS
Diesel
Truck Tractor
11967
2001.05-.
265 (360)
2700
5
F2000
27.364 DFC
Diesel
Platform/Chassis
11967
2001.05-.
265 (360)
2700
4
F2000
27.364 DFK, DFK-KI, DFK-L, DF-KI
Diesel
Dump Truck
11967
2001.05-.
265 (360)
2700
4
F2000
27.364 DFS
Diesel
Truck Tractor
11967
2001.05-.
265 (360)
2700
4
F2000
27.373 DF-TM
Diesel
Concrete Mixer
11967
2000.07-.
272 (370)
2700
4
F2000
27.373 DFAC
Diesel
Platform/Chassis
11967
1994.01-.
272 (370)
2700
5
F2000
27.373 DFAK, DFA-KI, DFAK-L
Diesel
Dump Truck
11967
1994.01-.
272 (370)
2700
5
F2000
27.373 DFAS
Diesel
Truck Tractor
11967
1994.01-.
272 (370)
2700
5
F2000
27.373 DFC
Diesel
Platform/Chassis
11967
1994.01-.
272 (370)
2700
4
F2000
27.373 DFK, DFK-KI, DFK-L, DF-KI
Diesel
Dump Truck
11967
1994.01-.
272 (370)
2700
4
F2000
27.373 DFS
Diesel
Truck Tractor
11967
1994.01-.
272 (370)
2700
4
F2000
27.403 DF-TM
Diesel
Concrete Mixer
11967
2000.07-.
294 (400)
2700
4
F2000
27.403 DFAC
Diesel
Platform/Chassis
11967
1994.01-.
294 (400)
2700
5
F2000
27.403 DFAK, DFA-KI, DFAK-L
Diesel
Dump Truck
11967
1994.01-.
294 (400)
2700
5
F2000
27.403 DFAS
Diesel
Truck Tractor
11967
1994.01-.
294 (400)
2700
5
F2000
27.403 DFC
Diesel
Platform/Chassis
11967
1994.01-.
294 (400)
2700
4
F2000
27.403 DFK, DFK-KI, DFK-L, DF-KI
Diesel
Dump Truck
11967
1994.01-.
294 (400)
2700
4
F2000
27.403 DFS
Diesel
Truck Tractor
11967
1994.01-.
294 (400)
2700
4
F2000
27.414 DF-TM
Diesel
Concrete Mixer
11967
2001.05-.
301 (409)
2700
4
F2000
27.414 DFAC
Diesel
Platform/Chassis
11967
2001.05-.
301 (409)
2700
5
F2000
27.414 DFAK, DFA-KI, DFAK-L
Diesel
Dump Truck
11967
2001.05-.
301 (409)
2700
5
F2000
27.414 DFAS
Diesel
Truck Tractor
11967
2001.05-.
301 (409)
2700
5
F2000
27.414 DFC
Diesel
Platform/Chassis
11967
2001.05-.
301 (409)
2700
4
F2000
27.414 DFK, DFK-KI, DFK-L, DF-KI
Diesel
Dump Truck
11967
2001.05-.
301 (409)
2700
4
F2000
27.414 DFS
Diesel
Truck Tractor
11967
2001.05-.
301 (409)
2700
4
F2000
27.423 DF-TM
Diesel
Concrete Mixer
11967
2000.07-.
309 (420)
2700
4
F2000
27.423 DFAC
Diesel
Platform/Chassis
11967
1994.01-.
309 (420)
2700
5
F2000
27.423 DFAK, DFA-KI, DFAK-L
Diesel
Dump Truck
11967
1994.01-.
309 (420)
2700
5
F2000
27.423 DFAS
Diesel
Truck Tractor
11967
1994.01-1995.12
309 (420)
2700
5
F2000
27.423 DFC
Diesel
Platform/Chassis
11967
1994.01-.
309 (420)
2700
4
F2000
27.423 DFK, DFK-KI, DFK-L, DF-KI
Diesel
Dump Truck
11967
1994.01-.
309 (420)
2700
4
F2000
27.423 DFS
Diesel
Truck Tractor
11967
1994.01-.
309 (420)
2700
4
F2000
27.463 DF-TM
Diesel
Concrete Mixer
12816
2000.07-.
338 (460)
2700
4
F2000
27.463 DFAC
Diesel
Platform/Chassis
12816
1994.01-.
338 (460)
2700
5
F2000
27.463 DFAK, DFA-KI, DFAK-L
Diesel
Dump Truck
12816
1994.01-.
338 (460)
2700
5
F2000
27.463 DFAS
Diesel
Truck Tractor
12816
1994.01-.
338 (460)
2700
5
F2000
27.463 DFC
Diesel
Platform/Chassis
12816
1994.01-.
338 (460)
2700
4
F2000
27.463 DFK, DFK-KI, DFK-L, DF-KI
Diesel
Dump Truck
12816
1994.01-.
338 (460)
2700
4
F2000
27.463 DFS
Diesel
Truck Tractor
12816
1994.01-.
338 (460)
2700
4
F2000
27.464 DF-TM
Diesel
Concrete Mixer
12816
2001.05-.
338 (460)
2700
4
F2000
27.464 DFAC
Diesel
Platform/Chassis
12816
2001.05-.
338 (460)
2700
5
F2000
27.464 DFAK, DFA-KI, DFAK-L
Diesel
Dump Truck
12816
2001.05-.
338 (460)
2700
5
F2000
27.464 DFAS
Diesel
Truck Tractor
12816
2001.05-.
338 (460)
2700
5
F2000
27.464 DFC
Diesel
Platform/Chassis
12816
1994.01-.
338 (460)
2700
4
F2000
27.464 DFK, DFK-KI, DFK-L, DF-KI
Diesel
Dump Truck
12816
2001.05-.
338 (460)
2700
4
F2000
27.464 DFS
Diesel
Truck Tractor
12816
1994.01-.
338 (460)
2700
4
F2000
27.603 DFAS
Diesel
Truck Tractor
18273
1996.01-.
441 (600)
2700
5
F2000
27.603 DFS
Diesel
Truck Tractor
18273
1996.01-.
441 (600)
2700
4
F2000
27.604 DFAS
Diesel
Truck Tractor
18273
2000.04-.
441 (600)
2700
5
F2000
27.604 DFS
Diesel
Truck Tractor
18273
2000.04-.
441 (600)
2700
4
F2000
32.293 VFC
Diesel
Platform/Chassis
9973
1995.08-.
213 (290)
3200
8
F2000
32.314 VF, VFC
Diesel
Platform/Chassis
11967
2001.05-.
228 (310)
3200
8
F2000
32.314 VF-TM
Diesel
Concrete Mixer
11967
2001.05-.
228 (310)
3200
8
F2000
32.314 VFK, VF-HK
Diesel
Dump Truck
11967
2001.05-.
228 (310)
3200
8
F2000
32.343 VFC
Diesel
Platform/Chassis
9973
1995.08-.
250 (340)
3200
8
F2000
32.343 VFK
Diesel
Dump Truck
9973
1995.08-.
250 (340)
3200
8
F2000
32.364 VF, VFC
Diesel
Platform/Chassis
11967
2001.05-.
265 (360)
3200
8
F2000
32.364 VF-TM
Diesel
Concrete Mixer
11967
2001.05-.
265 (360)
3200
8
F2000
32.364 VFK, VF-HK
Diesel
Dump Truck
11967
2001.05-.
265 (360)
3200
8
F2000
32.403 VFC
Diesel
Platform/Chassis
11967
1995.08-.
294 (400)
3200
8
F2000
32.414 VF, VFC
Diesel
Platform/Chassis
11967
2001.05-.
301 (409)
3200
8
F2000
32.414 VF-TM
Diesel
Concrete Mixer
11967
2001.05-.
301 (409)
3200
8
F2000
32.414 VFK, VF-HK
Diesel
Dump Truck
11967
2001.05-.
301 (409)
3200
8
F2000
32.463 VFC
Diesel
Platform/Chassis
12816
1995.08-.
338 (460)
3200
8
F2000
32.463 VFK
Diesel
Dump Truck
12816
1995.08-.
338 (460)
3200
8
F2000
32.464 VF, VFC
Diesel
Platform/Chassis
12816
2001.05-.
338 (460)
3200
8
F2000
32.464 VF-TM
Diesel
Concrete Mixer
12816
2001.05-.
338 (460)
3200
8
F2000
32.464 VFK, VF-HK
Diesel
Dump Truck
12816
2001.05-.
338 (460)
3200
8
F2000
33.323 DFAC
Diesel
Platform/Chassis
9973
1994.01-1995.12
235 (320)
3300
5
F2000
33.323 DFAK
Diesel
Dump Truck
9973
1994.01-1995.12
235 (320)
3300
5
F2000
33.323 DFAS
Diesel
Truck Tractor
9973
1994.01-1995.12
235 (320)
3300
5
F2000
33.323 DFC
Diesel
Platform/Chassis
9973
1994.01-1995.12
235 (320)
3300
4
F2000
33.323 DFK
Diesel
Dump Truck
9973
1994.01-1995.12
235 (320)
3300
4
F2000
33.323 DFS
Diesel
Truck Tractor
9973
1994.01-1995.12
235 (320)
3300
4
F2000
33.343 DFAC
Diesel
Platform/Chassis
9973
1994.01-.
250 (340)
3300
5
F2000
33.343 DFAK
Diesel
Dump Truck
9973
1994.01-.
250 (340)
3300
5
F2000
33.343 DFAS
Diesel
Truck Tractor
9973
1994.01-.
250 (340)
3300
5
F2000
33.343 DFC
Diesel
Platform/Chassis
9973
1994.01-.
250 (340)
3300
4
F2000
33.343 DFK
Diesel
Dump Truck
9973
1994.01-.
250 (340)
3300
4
F2000
33.343 DFS
Diesel
Truck Tractor
9973
1994.01-.
250 (340)
3300
4
F2000
33.364 DFAC
Diesel
Platform/Chassis
11967
2001.05-.
265 (360)
3300
5
F2000
33.364 DFAK, DFAK-HK, DFA-KI
Diesel
Dump Truck
11967
2001.05-.
265 (360)
3300
5
F2000
33.364 DFAS
Diesel
Truck Tractor
11967
2001.05-.
265 (360)
3300
5
F2000
33.364 DFC
Diesel
Platform/Chassis
11967
2001.05-.
265 (360)
3300
4
F2000
33.364 DFK, DF-KI
Diesel
Dump Truck
11967
2001.05-.
265 (360)
3300
4
F2000
33.364 DFS, DFRS
Diesel
Truck Tractor
11967
2001.05-.
265 (360)
3300
4
F2000
33.373 DFAC
Diesel
Platform/Chassis
11967
1994.01-.
272 (370)
3300
5
F2000
33.373 DFAK, DFAK-HK, DFA-KI
Diesel
Dump Truck
11967
1994.01-.
272 (370)
3300
5
F2000
33.373 DFAS
Diesel
Truck Tractor
11967
1994.01-.
272 (370)
3300
5
F2000
33.373 DFC
Diesel
Platform/Chassis
11967
1994.01-.
272 (370)
3300
4
F2000
33.373 DFK, DF-KI
Diesel
Dump Truck
11967
1994.01-.
272 (370)
3300
4
F2000
33.373 DFS, DFRS
Diesel
Truck Tractor
11967
1994.01-.
272 (370)
3300
4
F2000
33.403 DFAC
Diesel
Platform/Chassis
11967
1994.01-.
294 (400)
3300
5
F2000
33.403 DFAK, DFAK-HK, DFA-KI
Diesel
Dump Truck
11967
1994.01-.
294 (400)
3300
5
F2000
33.403 DFAS
Diesel
Truck Tractor
11967
1994.01-.
294 (400)
3300
5
F2000
33.403 DFC
Diesel
Platform/Chassis
11967
1994.01-.
294 (400)
3300
4
F2000
33.403 DFK, DF-KI
Diesel
Dump Truck
11967
1994.01-.
294 (400)
3300
4
F2000
33.403 DFS, DFRS
Diesel
Truck Tractor
11967
1994.01-.
294 (400)
3300
4
F2000
33.414 DFAC
Diesel
Platform/Chassis
11967
2001.05-.
301 (409)
3300
5
F2000
33.414 DFAK, DFAK-HK, DFA-KI
Diesel
Dump Truck
11967
2001.05-.
301 (409)
3300
5
F2000
33.414 DFAS
Diesel
Truck Tractor
11967
2001.05-.
301 (409)
3300
5
F2000
33.414 DFC
Diesel
Platform/Chassis
11967
2001.05-.
301 (409)
3300
4
F2000
33.414 DFK, DF-KI
Diesel
Dump Truck
11967
2001.05-.
301 (409)
3300
4
F2000
33.414 DFS, DFRS
Diesel
Truck Tractor
11967
2001.05-.
301 (409)
3300
4
F2000
33.423 DFAC
Diesel
Platform/Chassis
11967
1994.01-.
309 (420)
3300
5
F2000
33.423 DFAK, DFAK-HK, DFA-KI
Diesel
Dump Truck
11967
1994.01-.
309 (420)
3300
5
F2000
33.423 DFAS
Diesel
Truck Tractor
11967
1994.01-.
309 (420)
3300
5
F2000
33.423 DFC
Diesel
Platform/Chassis
11967
1994.01-.
309 (420)
3300
4
F2000
33.423 DFK, DF-KI
Diesel
Dump Truck
11967
1994.01-.
309 (420)
3300
4
F2000
33.423 DFS, DFRS
Diesel
Truck Tractor
11967
1994.01-.
309 (420)
3300
4
F2000
33.463 DFAC
Diesel
Platform/Chassis
12816
1994.01-.
338 (460)
3300
5
F2000
33.463 DFAK, DFAK-HK, DFA-KI
Diesel
Dump Truck
12816
1994.01-.
338 (460)
3300
5
F2000
33.463 DFAS
Diesel
Truck Tractor
12816
1994.01-.
338 (460)
3300
5
F2000
33.463 DFC
Diesel
Platform/Chassis
12816
1994.01-.
338 (460)
3300
4
F2000
33.463 DFK, DF-KI
Diesel
Dump Truck
12816
1994.01-.
338 (460)
3300
4
F2000
33.463 DFS, DFRS
Diesel
Truck Tractor
12816
1994.01-.
338 (460)
3300
4
F2000
33.464 DFAC
Diesel
Platform/Chassis
12816
2001.05-.
338 (460)
3300
5
F2000
33.464 DFAK, DFAK-HK, DFA-KI
Diesel
Dump Truck
12816
2001.05-.
338 (460)
3300
5
F2000
33.464 DFAS
Diesel
Truck Tractor
12816
2001.05-.
338 (460)
3300
5
F2000
33.464 DFC
Diesel
Platform/Chassis
12816
2001.05-.
338 (460)
3300
4
F2000
33.464 DFK, DF-KI
Diesel
Dump Truck
12816
2001.05-.
338 (460)
3300
4
F2000
33.464 DFS, DFRS
Diesel
Truck Tractor
12816
2001.05-.
338 (460)
3300
4
F2000
33.603 DFAS
Diesel
Truck Tractor
18273
1996.06-.
441 (600)
3300
5
F2000
33.603 DFS, DFRS
Diesel
Truck Tractor
18273
1996.06-.
441 (600)
3300
4
F2000
33.604 DFAS
Diesel
Truck Tractor
18273
2000.04-.
441 (600)
3300
5
F2000
33.604 DFS
Diesel
Truck Tractor
18273
2000.04-.
441 (600)
3300
4
F2000
35.314 VF-TM
Diesel
Concrete Mixer
11967
2002.03-.
228 (310)
3500
8
F2000
35.343 VFC
Diesel
Platform/Chassis
9973
1995.08-.
250 (340)
3500
8
F2000
35.343 VFK
Diesel
Dump Truck
9973
1995.08-.
250 (340)
3500
8
F2000
35.364 VF, VFC, VFRC
Diesel
Platform/Chassis
11967
2001.05-.
265 (360)
3500
8
F2000
35.364 VF-TM
Diesel
Concrete Mixer
11967
2002.03-.
265 (360)
3500
8
F2000
35.364 VFK, VF-HK, VF-KI
Diesel
Dump Truck
11967
2002.03-.
265 (360)
3500
8
F2000
35.373 VF, VFC, VFRC
Diesel
Platform/Chassis
11967
2001.05-.
272 (370)
3500
8
F2000
35.373 VFK, VF-HK, VF-KI
Diesel
Dump Truck
11967
2002.03-.
272 (370)
3500
8
F2000
35.403 VF, VFC, VFRC
Diesel
Platform/Chassis
11967
1995.08-.
294 (400)
3500
8
F2000
35.403 VFK, VF-HK, VF-KI
Diesel
Dump Truck
11967
2002.03-.
294 (400)
3500
8
F2000
35.414 VF, VFC, VFRC
Diesel
Platform/Chassis
11967
2001.05-.
301 (409)
3500
8
F2000
35.414 VF-TM
Diesel
Concrete Mixer
11967
2002.03-.
301 (409)
3500
8
F2000
35.414 VFK, VF-HK, VF-KI
Diesel
Dump Truck
11967
2002.03-.
301 (409)
3500
8
F2000
35.423 VF, VFC, VFRC
Diesel
Platform/Chassis
11967
2001.05-.
309 (420)
3500
8
F2000
35.423 VFK, VF-HK, VF-KI
Diesel
Dump Truck
11967
2002.03-.
309 (420)
3500
8
F2000
35.463 VF, VFC, VFRC
Diesel
Platform/Chassis
12816
1995.08-.
338 (460)
3500
8
F2000
35.463 VFK, VF-HK, VF-KI
Diesel
Dump Truck
12816
1995.08-.
338 (460)
3500
8
F2000
35.464 VF, VFC, VFRC
Diesel
Platform/Chassis
12816
2001.05-.
338 (460)
3500
8
F2000
35.464 VF-TM
Diesel
Concrete Mixer
12816
2002.03-.
338 (460)
3500
8
F2000
35.464 VFK, VF-HK, VF-KI
Diesel
Dump Truck
12816
2002.03-.
338 (460)
3500
8
F2000
40.373 DFAK
Diesel
Dump Truck
11967
2001.05-.
272 (370)
4000
5
F2000
40.373 DFK
Diesel
Dump Truck
11967
2001.05-.
272 (370)
4000
4
F2000
40.403 DFAK
Diesel
Dump Truck
11967
1994.01-.
294 (400)
4000
5
F2000
40.403 DFAS
Diesel
Truck Tractor
11967
1994.01-.
294 (400)
4000
5
F2000
40.403 DFK
Diesel
Dump Truck
11967
1994.01-.
294 (400)
4000
4
F2000
40.414 DFAK
Diesel
Dump Truck
11967
2001.05-.
301 (409)
4000
5
F2000
40.414 DFK
Diesel
Dump Truck
11967
2001.05-.
301 (409)
4000
4
F2000
40.423 DFAK
Diesel
Dump Truck
11967
2001.05-.
309 (420)
4000
4
F2000
40.423 DFK
Diesel
Dump Truck
11967
2001.05-.
309 (420)
4000
4
F2000
40.463 DFAK
Diesel
Dump Truck
12816
1994.01-.
338 (460)
4000
5
F2000
40.463 DFAS
Diesel
Truck Tractor
12816
1994.01-.
338 (460)
4000
5
F2000
40.463 DFK
Diesel
Dump Truck
12816
1994.01-.
338 (460)
4000
4
F2000
40.463 DFS
Diesel
Truck Tractor
12816
1994.01-.
338 (460)
4000
4
F2000
40.464 DFAK
Diesel
Dump Truck
12816
2001.05-.
338 (460)
4000
5
F2000
40.464 DFAS
Diesel
Truck Tractor
12816
2001.05-.
338 (460)
4000
5
F2000
40.464 DFK
Diesel
Dump Truck
12816
2001.05-.
338 (460)
4000
4
F2000
41.343 VFC
Diesel
Platform/Chassis
9973
1995.08-.
250 (340)
4100
8
F2000
41.343 VFK
Diesel
Dump Truck
9973
1995.08-.
250 (340)
4100
8
F2000
41.364 VF, VFC, VFRC
Diesel
Platform/Chassis
11967
2001.05-.
265 (360)
4100
8
F2000
41.364 VFK, VF-HK, VF-KI
Diesel
Dump Truck
11967
2002.03-.
265 (360)
4100
8
F2000
41.373 VF, VFC, VFRC
Diesel
Platform/Chassis
11967
2001.05-.
272 (370)
4100
8
F2000
41.373 VFK, VF-HK, VF-KI
Diesel
Dump Truck
11967
2002.03-.
272 (370)
4100
8
F2000
41.403 VF, VFC, VFRC
Diesel
Platform/Chassis
11967
1995.08-.
294 (400)
4100
8
F2000
41.403 VFK, VF-HK, VF-KI
Diesel
Dump Truck
11967
1995.08-.
294 (400)
4100
8
F2000
41.414 VF, VFC, VFRC
Diesel
Platform/Chassis
11967
2001.05-.
301 (409)
4100
8
F2000
41.414 VFK, VF-HK, VF-KI
Diesel
Dump Truck
11967
2002.03-.
301 (409)
4100
8
F2000
41.423 VF, VFC, VFRC
Diesel
Platform/Chassis
11967
2001.05-.
309 (420)
4100
8
F2000
41.423 VFK, VF-HK, VF-KI
Diesel
Dump Truck
11967
2002.03-.
309 (420)
4100
8
F2000
41.463 VF, VFC, VFRC
Diesel
Platform/Chassis
12816
1995.08-.
338 (460)
4100
8
F2000
41.463 VFK, VF-HK, VF-KI
Diesel
Dump Truck
12816
1995.08-.
338 (460)
4100
8
F2000
41.464 VF, VFC, VFRC
Diesel
Platform/Chassis
12816
1998.06-.
338 (460)
4100
8
F2000
41.464 VFK, VF-HK, VF-KI
Diesel
Dump Truck
12816
2002.03-.
338 (460)
4100
8
F90
19.242 F,19.242 FL,19.242 FLL
Diesel
Platform/Chassis
11967
1988.01-1989.01
177 (241)
1900
1
F90
19.242 FK
Diesel
Dump Truck
11967
1988.01-1989.02
177 (241)
1900
1
F90
19.242 FS,19.242 FLS,19.242 FLLS
Diesel
Truck Tractor
11967
1988.01-1989.01
177 (241)
1900
1
F90
19.262 F,19.262 FL,19.262 FLL
Diesel
Platform/Chassis
9973
1988.01-1990.02
191 (260)
1900
1
F90
19.262 FA
Diesel
Platform/Chassis
9973
1989.02-1990.02
191 (260)
1900
2
F90
19.262 FAK
Diesel
Dump Truck
9973
1989.02-1990.02
191 (260)
1900
2
F90
19.262 FAS
Diesel
Truck Tractor
9973
1989.02-1990.02
191 (260)
1900
2
F90
19.262 FK
Diesel
Dump Truck
9973
1988.01-1990.02
191 (260)
1900
1
F90
19.262 FS,19.262 FLS,19.262 FLLS
Diesel
Truck Tractor
9973
1988.01-1990.02
191 (260)
1900
1
F90
19.272 F,19.272 FL,19.272 FLL
Diesel
Platform/Chassis
9973
1990.02-1995.05
198 (269)
1900
1
F90
19.272 FA
Diesel
Platform/Chassis
9973
1990.02-1995.05
198 (269)
1900
2
F90
19.272 FAK
Diesel
Dump Truck
9973
1990.02-1995.05
198 (269)
1900
2
F90
19.272 FAS
Diesel
Truck Tractor
9973
1990.02-1995.05
198 (269)
1900
2
F90
19.272 FK
Diesel
Dump Truck
9973
1990.02-1995.05
198 (269)
1900
1
F90
19.272 FS,19.272 FLS,19.272 FLLS
Diesel
Truck Tractor
9973
1990.02-1995.05
198 (269)
1900
1
F90
19.292 F,19.292 FL,19.292 FLL
Diesel
Platform/Chassis
11967
1986.07-1990.02
213 (290)
1900
1
F90
19.292 FA
Diesel
Platform/Chassis
11967
1988.05-1990.02
213 (290)
1900
2
F90
19.292 FAK
Diesel
Dump Truck
11967
1988.05-1990.02
213 (290)
1900
2
F90
19.292 FAS
Diesel
Truck Tractor
11967
1988.05-1990.02
213 (290)
1900
2
F90
19.292 FK
Diesel
Dump Truck
11967
1986.07-1990.02
213 (290)
1900
1
F90
19.292 FS,19.292 FLS,19.292 FLLS
Diesel
Truck Tractor
11967
1986.07-1990.02
213 (290)
1900
1
F90
19.322 F,19.322 FL,19.322 FLL
Diesel
Platform/Chassis
9973
1990.02-1995.05
235 (320)
1900
1
F90
19.322 FA
Diesel
Platform/Chassis
9973
1990.02-1996.06
235 (320)
1900
2
F90
19.322 FAK
Diesel
Dump Truck
9973
1990.02-1996.06
235 (320)
1900
2
F90
19.322 FAS
Diesel
Truck Tractor
9973
1990.02-1996.06
235 (320)
1900
2
F90
19.322 FK
Diesel
Dump Truck
9973
1990.02-1995.05
235 (320)
1900
1
F90
19.322 FS,19.322 FLS,19.322 FLLS
Diesel
Truck Tractor
9973
1990.02-1995.05
235 (320)
1900
1
F90
19.332 F,19.332 FL,19.332 FLL
Diesel
Platform/Chassis
11967
1986.07-1990.02
243 (330)
1900
1
F90
19.332 FA
Diesel
Platform/Chassis
11967
1988.05-1990.02
243 (330)
1900
2
F90
19.332 FAK
Diesel
Dump Truck
11967
1988.05-1990.02
243 (330)
1900
2
F90
19.332 FAS
Diesel
Truck Tractor
11967
1988.05-1990.02
243 (330)
1900
2
F90
19.332 FK
Diesel
Dump Truck
11967
1986.07-1990.02
243 (330)
1900
1
F90
19.332 FS,19.332 FLS,19.332 FLLS
Diesel
Truck Tractor
11967
1986.07-1990.02
243 (330)
1900
1
F90
19.342 F,19.342 FL,19.342 FLL
Diesel
Platform/Chassis
9973
1994.05-1995.05
250 (340)
1900
1
F90
19.342 FA
Diesel
Platform/Chassis
9973
1994.05-1996.06
250 (340)
1900
2
F90
19.342 FAK
Diesel
Dump Truck
9973
1994.05-1996.06
250 (340)
1900
2
F90
19.342 FAS
Diesel
Truck Tractor
9973
1994.05-1996.06
250 (340)
1900
2
F90
19.342 FK
Diesel
Dump Truck
9973
1994.05-1995.05
250 (340)
1900
1
F90
19.342 FS,19.342 FLS,19.342 FLLS
Diesel
Truck Tractor
9973
1994.05-1995.05
250 (340)
1900
1
F90
19.362 F,19.362 FL,19.362 FLL
Diesel
Platform/Chassis
11967
1986.07-1990.02
265 (360)
1900
1
F90
19.362 FA
Diesel
Platform/Chassis
11967
1988.05-1990.02
265 (360)
1900
1
F90
19.362 FAK
Diesel
Dump Truck
11967
1988.05-1990.02
265 (360)
1900
2
F90
19.362 FAS
Diesel
Truck Tractor
11967
1988.05-1990.02
265 (360)
1900
2
F90
19.362 FK
Diesel
Dump Truck
11967
1986.07-1990.02
265 (360)
1900
1
F90
19.362 FS,19.362 FLS,19.362 FLLS
Diesel
Truck Tractor
11967
1986.07-1990.02
265 (360)
1900
1
F90
19.372 F,19.372 FL,19.372 FLL
Diesel
Platform/Chassis
11967
1990.02-1995.05
272 (370)
1900
1
F90
19.372 F,19.372 FL,19.372 FLL
Diesel
Platform/Chassis
11967
1990.05-1995.04
249 (339)
1900
1
F90
19.372 FA
Diesel
Platform/Chassis
11967
1990.02-1996.06
272 (370)
1900
2
F90
19.372 FAK
Diesel
Dump Truck
11967
1990.02-1996.06
272 (370)
1900
2
F90
19.372 FAS
Diesel
Platform/Chassis
11967
1990.02-1996.06
272 (370)
1900
2
F90
19.372 FK
Diesel
Dump Truck
11967
1990.05-1995.04
249 (339)
1900
1
F90
19.372 FK
Diesel
Dump Truck
11967
1990.02-1995.05
272 (370)
1900
1
F90
19.372 FS,19.372 FLS,19.372 FLLS
Diesel
Truck Tractor
11967
1990.05-1995.04
249 (339)
1900
1
F90
19.372 FS,19.372 FLS,19.372 FLLS
Diesel
Truck Tractor
11967
1990.02-1995.05
272 (370)
1900
1
F90
19.402 F,19.402 FL,19.402 FLL
Diesel
Platform/Chassis
11967
1994.05-1995.05
294 (400)
1900
1
F90
19.402 FA
Diesel
Platform/Chassis
11967
1994.05-1996.06
294 (400)
1900
2
F90
19.402 FAK
Diesel
Dump Truck
11967
1994.05-1996.06
294 (400)
1900
2
F90
19.402 FAS
Diesel
Truck Tractor
11967
1994.05-1996.06
294 (400)
1900
2
F90
19.402 FK
Diesel
Dump Truck
11967
1994.05-1995.05
294 (400)
1900
1
F90
19.402 FS,19.402 FLS,19.402 FLLS
Diesel
Truck Tractor
11967
1994.05-1995.05
294 (400)
1900
1
F90
19.422 F,19.422 FL,19.422 FLL
Diesel
Platform/Chassis
11967
1990.02-1995.05
309 (420)
1900
2
F90
19.422 FA
Diesel
Platform/Chassis
11967
1990.02-1996.06
309 (420)
1900
2
F90
19.422 FAK
Diesel
Dump Truck
11967
1990.02-1996.06
309 (420)
1900
2
F90
19.422 FAS
Diesel
Truck Tractor
11967
1990.02-1996.06
309 (420)
1900
2
F90
19.422 FK
Diesel
Dump Truck
11967
1990.02-1995.05
309 (420)
1900
1
F90
19.422 FS,19.422 FLS,19.422 FLLS
Diesel
Truck Tractor
11967
1990.02-1995.05
309 (420)
1900
1
F90
19.462 F,19.462 FL
Diesel
Platform/Chassis
18273
1987.05-1990.02
338 (460)
1900
1
F90
19.462 FK
Diesel
Dump Truck
18273
1987.05-1990.02
338 (460)
1900
1
F90
19.462 FS,19.462 FLS
Diesel
Truck Tractor
18273
1987.05-1990.02
338 (460)
1900
1
F90
24.242 DF
Diesel
Platform/Chassis
11967
1988.01-1989.07
177 (241)
2400
4
F90
24.242 DFK
Diesel
Dump Truck
11967
1988.01-1989.07
177 (241)
2400
4
F90
24.242 DFS
Diesel
Truck Tractor
11967
1988.01-1989.07
177 (241)
2400
4
F90
24.242 FNL,24.242 FNLL,24.242 FVL
Diesel
Platform/Chassis
11967
1988.01-1990.02
177 (241)
2400
3
F90
24.242 FNL,24.242 FNLL,24.242 FVL
Diesel
Platform/Chassis
11967
1988.01-1990.02
177 (241)
2400
7
F90
24.262 DF
Diesel
Platform/Chassis
9973
1988.01-1990.02
191 (260)
2400
4
F90
24.262 DFK
Diesel
Dump Truck
9973
1988.01-1990.02
191 (260)
2400
4
F90
24.262 DFS,24.262 DFLS
Diesel
Truck Tractor
9973
1988.01-1990.02
191 (260)
2400
4
F90
24.262 FNL,24.262 FNLL,24.262 FVL
Diesel
Platform/Chassis
9973
1988.01-1990.02
191 (260)
2400
3
F90
24.262 FNL,24.262 FNLL,24.262 FVL
Diesel
Platform/Chassis
9973
1988.01-1990.02
191 (260)
2400
7
F90
24.272 DF
Diesel
Platform/Chassis
9973
1990.02-1990.12
198 (269)
2400
4
F90
24.272 DFK
Diesel
Dump Truck
9973
1990.02-1990.12
198 (269)
2400
4
F90
24.272 DFS,24.272 DFLS
Diesel
Truck Tractor
9973
1990.02-1995.04
198 (269)
2400
4
F90
24.272 FNL,24.272 FNLL,24.272 FVL
Diesel
Platform/Chassis
9973
1990.02-1995.05
198 (269)
2400
7
F90
24.272 FNL,24.272 FNLL,24.272 FVL
Diesel
Platform/Chassis
9973
1990.02-1995.05
198 (269)
2400
3
F90
24.272 FNLS,24.272 FVLS
Diesel
Truck Tractor
9973
1990.02-1995.05
198 (269)
2400
7
F90
24.272 FNLS,24.272 FVLS
Diesel
Truck Tractor
9973
1990.02-1995.05
198 (269)
2400
3
F90
24.292 DF
Diesel
Platform/Chassis
11967
1987.04-1990.02
213 (290)
2400
4
F90
24.292 DFK
Diesel
Dump Truck
11967
1987.04-1990.02
213 (290)
2400
4
F90
24.292 DFS,24.292 DFLS
Diesel
Truck Tractor
11967
1987.04-1990.02
213 (290)
2400
4
F90
24.292 FNL,24.292 FNLL,24.292 FVL
Diesel
Platform/Chassis
11967
1986.10-1990.02
213 (290)
2400
7
F90
24.292 FNL,24.292 FNLL,24.292 FVL
Diesel
Platform/Chassis
11967
1986.10-1990.02
213 (290)
2400
3
F90
24.292 FNLS,24.292 FVLS
Diesel
Truck Tractor
11967
1986.10-1990.02
213 (290)
2400
7
F90
24.292 FNLS,24.292 FVLS
Diesel
Truck Tractor
11967
1986.10-1990.02
213 (290)
2400
3
F90
24.302 DF
Diesel
Platform/Chassis
11967
1990.05-1990.12
220 (299)
2400
4
F90
24.302 DFK
Diesel
Dump Truck
11967
1990.05-1990.12
220 (299)
2400
4
F90
24.302 DFS,24.302 DFLS
Diesel
Truck Tractor
11967
1990.05-1995.04
220 (299)
2400
4
F90
24.302 FNL,24.302 FNLL,24.302 FVL
Diesel
Platform/Chassis
11967
1990.05-1990.10
220 (299)
2400
7
F90
24.302 FNL,24.302 FNLL,24.302 FVL
Diesel
Platform/Chassis
11967
1990.05-1990.10
220 (299)
2400
3
F90
24.322 DF
Diesel
Platform/Chassis
9973
1990.02-1990.12
235 (320)
2400
4
F90
24.322 DFK
Diesel
Dump Truck
9973
1990.02-1990.12
235 (320)
2400
4
F90
24.322 DFS,24.322 DFLS
Diesel
Truck Tractor
9973
1990.02-1990.12
235 (320)
2400
4
F90
24.322 FNL,24.322 FNLL,24.322 FVL
Diesel
Platform/Chassis
9973
1990.02-1995.05
235 (320)
2400
7
F90
24.322 FNL,24.322 FNLL,24.322 FVL
Diesel
Platform/Chassis
9973
1990.02-1995.05
235 (320)
2400
3
F90
24.322 FNLS,24.322 FVLS
Diesel
Truck Tractor
9973
1990.02-1995.05
235 (320)
2400
7
F90
24.322 FNLS,24.322 FVLS
Diesel
Truck Tractor
9973
1990.02-1995.05
235 (320)
2400
3
F90
24.332 DF
Diesel
Platform/Chassis
11967
1987.04-1990.02
243 (330)
2400
4
F90
24.332 DFK
Diesel
Dump Truck
11967
1987.04-1990.02
243 (330)
2400
4
F90
24.332 DFS,24.332 DFLS
Diesel
Truck Tractor
11967
1987.04-1990.02
243 (330)
2400
4
F90
24.332 FNL,24.332 FNLL,24.332 FVL
Diesel
Platform/Chassis
11967
1986.10-1990.02
243 (330)
2400
7
F90
24.332 FNL,24.332 FNLL,24.332 FVL
Diesel
Platform/Chassis
11967
1986.10-1990.02
243 (330)
2400
3
F90
24.332 FNLS,24.332 FVLS
Diesel
Truck Tractor
11967
1986.10-1990.02
243 (330)
2400
7
F90
24.332 FNLS,24.332 FVLS
Diesel
Truck Tractor
11967
1986.10-1990.02
243 (330)
2400
3
F90
24.342 FNL,24.342 FNLL
Diesel
Platform/Chassis
9973
1994.05-1995.05
250 (340)
2400
3
F90
24.362 DF
Diesel
Platform/Chassis
11967
1987.04-1990.02
265 (360)
2400
4
F90
24.362 DFK
Diesel
Dump Truck
11967
1987.04-1990.02
265 (360)
2400
4
F90
24.362 DFS,24.362 DFLS
Diesel
Truck Tractor
11967
1987.04-1990.02
265 (360)
2400
4
F90
24.362 FNL,24.362 FNLL,24.362 FVL
Diesel
Platform/Chassis
11967
1986.10-1990.02
265 (360)
2400
7
F90
24.362 FNL,24.362 FNLL,24.362 FVL
Diesel
Platform/Chassis
11967
1986.10-1990.02
265 (360)
2400
3
F90
24.362 FNLS,24.362 FVLS
Diesel
Truck Tractor
11967
1986.10-1990.02
265 (360)
2400
7
F90
24.362 FNLS,24.362 FVLS
Diesel
Truck Tractor
11967
1986.10-1990.02
265 (360)
2400
3
F90
24.372 DF
Diesel
Platform/Chassis
11967
1990.05-1990.12
249 (339)
2400
4
F90
24.372 DF
Diesel
Platform/Chassis
11967
1990.02-1990.12
272 (370)
2400
4
F90
24.372 DFK
Diesel
Dump Truck
11967
1990.02-1990.12
272 (370)
2400
4
F90
24.372 DFK
Diesel
Dump Truck
11967
1990.05-1990.12
249 (339)
2400
4
F90
24.372 DFS
Diesel
Truck Tractor
11967
1990.05-1990.12
249 (339)
2400
4
F90
24.372 DFS, 24.372 DFLS
Diesel
Dump Truck
11967
1990.02-1995.04
272 (370)
2400
4
F90
24.372 FNL,24.372 FNLL,24.372 FVL
Diesel
Platform/Chassis
11967
1990.02-1995.05
272 (370)
2400
7
F90
24.372 FNL,24.372 FNLL,24.372 FVL
Diesel
Platform/Chassis
11967
1990.02-1995.05
272 (370)
2400
3
F90
24.372 FNLS,24.372 FVLS
Diesel
Truck Tractor
11967
1990.02-1995.05
272 (370)
2400
7
F90
24.372 FNLS,24.372 FVLS
Diesel
Truck Tractor
11967
1990.02-1995.05
272 (370)
2400
3
F90
24.372 FVL
Diesel
Platform/Chassis
11967
1990.05-1990.12
249 (339)
2400
7
F90
24.372 FVLS
Diesel
Truck Tractor
11967
1990.05-1990.12
249 (339)
2400
7
F90
24.402 FNL,24.402 FNLL
Diesel
Platform/Chassis
11967
1994.05-1995.05
294 (400)
2400
3
F90
24.422 DF
Diesel
Platform/Chassis
11967
1990.02-1990.12
309 (420)
2400
4
F90
24.422 DFK
Diesel
Dump Truck
11967
1990.02-1990.12
309 (420)
2400
4
F90
24.422 DFS,24.422 DFLS
Diesel
Truck Tractor
11967
1990.02-1990.12
309 (420)
2400
4
F90
24.422 FNL,24.422 FNLL,24.422 FVL
Diesel
Platform/Chassis
11967
1990.02-1995.05
309 (420)
2400
7
F90
24.422 FNL,24.422 FNLL,24.422 FVL
Diesel
Platform/Chassis
11967
1990.02-1995.05
309 (420)
2400
3
F90
24.462 DF
Diesel
Platform/Chassis
18273
1989.02-1990.02
338 (460)
2400
4
F90
24.462 DFS
Diesel
Truck Tractor
18273
1989.02-1990.02
338 (460)
2400
4
F90
24.462 FNL
Diesel
Platform/Chassis
18273
1989.04-1990.02
338 (460)
2400
3
F90
25.272 DF
Diesel
Platform/Chassis
9973
1990.09-1992.12
198 (269)
2500
4
F90
25.272 DFK
Diesel
Dump Truck
9973
1990.09-1992.12
198 (269)
2500
4
F90
25.272 DFS,25.272 DFLS
Diesel
Truck Tractor
9973
1990.09-1992.12
198 (269)
2500
4
F90
25.272 FNL,25.272 FNLL,25.272 FVL
Diesel
Platform/Chassis
9973
1990.09-1993.10
198 (269)
2500
7
F90
25.272 FNL,25.272 FNLL,25.272 FVL
Diesel
Platform/Chassis
9973
1990.09-1993.10
198 (269)
2500
3
F90
25.302 DF
Diesel
Platform/Chassis
11967
1990.09-1991.12
220 (299)
2500
4
F90
25.302 DFK
Diesel
Dump Truck
11967
1990.09-1991.12
220 (299)
2500
4
F90
25.302 DFS, 25.302 DFLS
Diesel
Truck Tractor
11967
1990.09-1991.12
220 (299)
2500
4
F90
25.302 FNL, 25.302 FNLL, 25.302 FVL
Diesel
Platform/Chassis
11967
1990.09-1991.12
220 (299)
2500
3
F90
25.302 FNLS, 25.302 FVLS
Diesel
Truck Tractor
11967
1990.09-1991.12
220 (299)
2500
7
F90
25.302 FNLS, 25.302 FVLS
Diesel
Truck Tractor
11967
1990.09-1991.12
220 (299)
2500
3
F90
25.322 DF, 25.322 DFL
Diesel
Platform/Chassis
9973
1990.09-1992.12
235 (320)
2500
4
F90
25.322 DFK
Diesel
Dump Truck
9973
1990.09-1992.12
235 (320)
2500
4
F90
25.322 DFS, 25.322 DFLS
Diesel
Truck Tractor
9973
1990.09-1992.12
235 (320)
2500
4
F90
25.322 FNL, 25.322 FNLL, 25.322 FVL
Diesel
Platform/Chassis
9973
1990.09-1992.12
235 (320)
2500
3
F90
25.322 FNLS,25.322 FVLS
Diesel
Truck Tractor
9973
1990.09-1992.12
235 (320)
2500
7
F90
25.322 FNLS,25.322 FVLS
Diesel
Truck Tractor
9973
1990.09-1992.12
235 (320)
2500
3
F90
25.372 DF
Diesel
Platform/Chassis
11967
1990.09-1992.12
249 (339)
2500
4
F90
25.372 DF
Diesel
Platform/Chassis
11967
1990.09-1992.12
272 (370)
2500
4
F90
25.372 DFK
Diesel
Dump Truck
11967
1990.09-1992.12
272 (370)
2500
4
F90
25.372 DFK
Diesel
Dump Truck
11967
1990.09-1992.12
249 (339)
2500
4
F90
25.372 DFS
Diesel
Truck Tractor
11967
1990.09-1992.12
249 (339)
2500
4
F90
25.372 DFS,25.372 DFLS
Diesel
Truck Tractor
11967
1990.09-1992.12
272 (370)
2500
4
F90
25.372 FNL, 25.372 FNLL, 25.372 FVL
Diesel
Platform/Chassis
11967
1990.09-1992.12
272 (370)
2500
3
F90
25.372 FNLS,25.372 FVLS
Diesel
Truck Tractor
11967
1990.09-1993.10
272 (370)
2500
7
F90
25.372 FNLS,25.372 FVLS
Diesel
Truck Tractor
11967
1990.09-1993.10
272 (370)
2500
3
F90
25.372 FVLS
Diesel
Truck Tractor
11967
1990.09-1993.10
249 (339)
2500
7
F90
25.422 DF
Diesel
Platform/Chassis
11967
1990.09-1992.12
309 (420)
2500
4
F90
25.422 DFK
Diesel
Dump Truck
11967
1990.09-1992.12
309 (420)
2500
4
F90
25.422 DFS,25.422 DFLS
Diesel
Truck Tractor
11967
1990.09-1992.12
309 (420)
2500
4
F90
25.422 FNL,25.422 FNLL
Diesel
Platform/Chassis
11967
1990.09-1992.12
309 (420)
2500
3
F90
25.422 FNLS,25.422 FVLS
Diesel
Truck Tractor
11967
1990.09-1992.12
309 (420)
2500
7
F90
25.422 FNLS,25.422 FVLS
Diesel
Truck Tractor
11967
1990.09-1992.12
309 (420)
2500
3
F90
26.242 DF
Diesel
Platform/Chassis
11967
1990.02-1997.06
177 (241)
2600
4
F90
26.242 DFAK
Diesel
Dump Truck
11967
1990.01-1990.01
177 (241)
2600
5
F90
26.242 DFK
Diesel
Dump Truck
11967
1990.02-1997.06
177 (241)
2600
4
F90
26.242 DFS
Diesel
Truck Tractor
11967
1990.02-1997.06
177 (241)
2600
4
F90
26.262 DF
Diesel
Platform/Chassis
9973
1988.01-1990.02
191 (260)
2600
4
F90
26.262 DFA
Diesel
Platform/Chassis
9973
1989.02-1990.02
191 (260)
2600
5
F90
26.262 DFAK
Diesel
Dump Truck
9973
1989.02-1990.02
191 (260)
2600
5
F90
26.262 DFAS
Diesel
Truck Tractor
9973
1989.02-1990.02
191 (260)
2600
5
F90
26.262 DFK
Diesel
Dump Truck
9973
1988.01-1990.02
191 (260)
2600
4
F90
26.262 DFS
Diesel
Truck Tractor
9973
1988.01-1990.02
191 (260)
2600
4
F90
26.272 DF
Diesel
Platform/Chassis
9973
1990.02-1996.06
198 (269)
2600
4
F90
26.272 DFA
Diesel
Platform/Chassis
9973
1990.02-1992.12
198 (269)
2600
5
F90
26.272 DFAK
Diesel
Dump Truck
9973
1990.02-1992.12
198 (269)
2600
5
F90
26.272 DFAS
Diesel
Truck Tractor
9973
1990.02-1992.12
198 (269)
2600
5
F90
26.272 DFK
Diesel
Dump Truck
9973
1990.02-1996.06
198 (269)
2600
4
F90
26.272 DFS,26.272 DFLS
Diesel
Truck Tractor
9973
1990.02-1996.06
198 (269)
2600
4
F90
26.272 FNL,26.272 FNLL
Diesel
Platform/Chassis
9973
1991.03-1995.05
198 (269)
2600
3
F90
26.272 FNLS,26.272 FVLS
Diesel
Truck Tractor
9973
1990.09-1995.12
198 (269)
2600
3
F90
26.272 FNLS,26.272 FVLS
Diesel
Truck Tractor
9973
1990.09-1995.12
198 (269)
2600
7
F90
26.292 DF, 26.292 DFL
Diesel
Platform/Chassis
11967
1987.09-1990.02
213 (290)
2600
4
F90
26.292 DFA
Diesel
Platform/Chassis
11967
1988.05-1990.02
213 (290)
2600
5
F90
26.292 DFAK
Diesel
Dump Truck
11967
1988.05-1990.02
213 (290)
2600
5
F90
26.292 DFAS
Diesel
Truck Tractor
11967
1988.05-1990.02
213 (290)
2600
5
F90
26.292 DFK
Diesel
Dump Truck
11967
1987.09-1990.02
213 (290)
2600
4
F90
26.292 DFS
Diesel
Truck Tractor
11967
1987.09-1990.02
213 (290)
2600
4
F90
26.302 DF
Diesel
Platform/Chassis
11967
1990.05-1991.12
220 (299)
2600
4
F90
26.302 DFA
Diesel
Platform/Chassis
11967
1990.05-1991.12
220 (299)
2600
5
F90
26.302 DFAK
Diesel
Dump Truck
11967
1990.05-1991.12
220 (299)
2600
5
F90
26.302 DFAS
Diesel
Truck Tractor
11967
1990.05-1991.12
220 (299)
2600
5
F90
26.302 DFK
Diesel
Dump Truck
11967
1990.05-1991.12
220 (299)
2600
4
F90
26.302 DFS
Diesel
Truck Tractor
11967
1990.05-1991.12
220 (299)
2600
4
F90
26.302 FNL, 26.302 FNLL, 26.302 FVL
Diesel
Platform/Chassis
11967
1991.03-1991.12
220 (299)
2600
3
F90
26.302 FNLS,26.302 FVLS
Diesel
Truck Tractor
11967
1990.09-1991.12
220 (299)
2600
7
F90
26.302 FNLS,26.302 FVLS
Diesel
Truck Tractor
11967
1990.09-1991.12
220 (299)
2600
3
F90
26.322 DF
Diesel
Platform/Chassis
9973
1990.02-1996.06
235 (320)
2600
4
F90
26.322 DFA
Diesel
Platform/Chassis
9973
1990.02-1992.12
235 (320)
2600
5
F90
26.322 DFAK
Diesel
Dump Truck
9973
1990.02-1992.12
235 (320)
2600
5
F90
26.322 DFAS
Diesel
Truck Tractor
9973
1990.02-1992.12
235 (320)
2600
5
F90
26.322 DFK
Diesel
Dump Truck
9973
1992.02-1996.06
235 (320)
2600
4
F90
26.322 DFS,26.322 DFLS
Diesel
Truck Tractor
9973
1990.02-1996.06
235 (320)
2600
4
F90
26.322 FNL,26.322 FNLL
Diesel
Platform/Chassis
9973
1991.03-1995.05
235 (320)
2600
3
F90
26.322 FNLS,26.322 FVLS
Diesel
Truck Tractor
9973
1990.09-1995.12
235 (320)
2600
3
F90
26.322 FNLS,26.322 FVLS
Diesel
Truck Tractor
9973
1990.09-1995.12
235 (320)
2600
7
F90
26.332 DF, 26.332 DFL
Diesel
Platform/Chassis
11967
1987.09-1990.02
243 (330)
2600
4
F90
26.332 DFA
Diesel
Platform/Chassis
11967
1988.05-1990.02
243 (330)
2600
5
F90
26.332 DFAK
Diesel
Dump Truck
11967
1988.05-1990.02
243 (330)
2600
5
F90
26.332 DFAS
Diesel
Truck Tractor
11967
1988.05-1990.02
243 (330)
2600
5
F90
26.332 DFK
Diesel
Dump Truck
11967
1987.09-1990.02
243 (330)
2600
4
F90
26.332 DFS
Diesel
Truck Tractor
11967
1987.09-1990.02
243 (330)
2600
4
F90
26.342 DF,26.342 DFL
Diesel
Platform/Chassis
9973
1994.05-1996.06
250 (340)
2600
4
F90
26.342 DFK,26.342 DFLK
Diesel
Dump Truck
9973
1994.05-1996.06
250 (340)
2600
4
F90
26.342 DFS
Diesel
Truck Tractor
9973
1994.04-1996.06
250 (340)
2600
4
F90
26.362 DF, 26.362 DFL
Diesel
Platform/Chassis
11967
1987.09-1990.02
265 (360)
2600
4
F90
26.362 DFA
Diesel
Platform/Chassis
11967
1988.05-1990.02
265 (360)
2600
5
F90
26.362 DFAK
Diesel
Dump Truck
11967
1988.05-1990.02
265 (360)
2600
5
F90
26.362 DFAS
Diesel
Truck Tractor
11967
1988.05-1990.02
265 (360)
2600
5
F90
26.362 DFK
Diesel
Dump Truck
11967
1987.09-1990.02
265 (360)
2600
4
F90
26.362 DFS
Diesel
Truck Tractor
11967
1987.09-1990.02
265 (360)
2600
4
F90
26.372 DF,26.372 DFL
Diesel
Platform/Chassis
11967
1990.02-1996.06
272 (370)
2600
4
F90
26.372 DFA
Diesel
Platform/Chassis
11967
1990.02-1992.12
272 (370)
2600
5
F90
26.372 DFAK
Diesel
Dump Truck
11967
1992.01-1996.06
272 (370)
2600
5
F90
26.372 DFAS
Diesel
Truck Tractor
11967
1990.02-1992.12
272 (370)
2600
5
F90
26.372 DFK
Diesel
Dump Truck
11967
1992.01-1996.06
272 (370)
2600
4
F90
26.372 DFS
Diesel
Truck Tractor
11967
1990.02-1996.06
272 (370)
2600
4
F90
26.372 FNL,26.372 FNLL,26.372 FVL
Diesel
Platform/Chassis
11967
1990.09-1995.12
272 (370)
2600
7
F90
26.372 FNL,26.372 FNLL,26.372 FVL
Diesel
Platform/Chassis
11967
1990.09-1995.12
272 (370)
2600
3
F90
26.372 FNLS,26.372 FVLS
Diesel
Truck Tractor
11967
1992.01-1996.06
272 (370)
2600
7
F90
26.372 FNLS,26.372 FVLS
Diesel
Truck Tractor
11967
1992.01-1996.06
272 (370)
2600
3
F90
26.402 DF,26.402 DFL
Diesel
Platform/Chassis
11967
1994.05-1996.06
294 (400)
2600
4
F90
26.402 DFK,26.402 DFLK
Diesel
Dump Truck
11967
1994.05-1996.06
294 (400)
2600
4
F90
26.402 DFS
Diesel
Truck Tractor
11967
1994.05-1995.12
294 (400)
2600
4
F90
26.402 FNL,26.402 FNLL,26.402 FVL
Diesel
Platform/Chassis
11967
1994.05-1996.06
294 (400)
2600
7
F90
26.402 FNL,26.402 FNLL,26.402 FVL
Diesel
Platform/Chassis
11967
1994.05-1996.06
294 (400)
2600
3
F90
26.402 FNLS,26.402 FVLS
Diesel
Truck Tractor
11967
1994.05-1996.06
294 (400)
2600
7
F90
26.402 FNLS,26.402 FVLS
Diesel
Truck Tractor
11967
1994.05-1996.06
294 (400)
2600
3
F90
26.422 DF,26.422 DFL
Diesel
Platform/Chassis
11967
1990.02-1996.06
309 (420)
2600
4
F90
26.422 DFA
Diesel
Platform/Chassis
11967
1990.02-1992.12
309 (420)
2600
5
F90
26.422 DFAK
Diesel
Dump Truck
11967
1990.02-1992.12
309 (420)
2600
5
F90
26.422 DFAS
Diesel
Truck Tractor
11967
1990.02-1992.12
309 (420)
2600
5
F90
26.422 DFK
Diesel
Dump Truck
11967
1990.02-1995.12
309 (420)
2600
4
F90
26.422 DFS
Diesel
Truck Tractor
11967
1990.02-1995.12
309 (420)
2600
4
F90
26.422 FNL,26.422 FNLL,26.422 FVL
Diesel
Platform/Chassis
11967
1990.09-1995.12
309 (420)
2600
3
F90
26.422 FNL,26.422 FNLL,26.422 FVL
Diesel
Platform/Chassis
11967
1990.09-1995.12
309 (420)
2600
7
F90
26.422 FNLS,26.422 FVLS
Diesel
Truck Tractor
11967
1992.01-1995.12
309 (420)
2600
7
F90
26.422 FNLS,26.422 FVLS
Diesel
Truck Tractor
11967
1992.01-1995.12
309 (420)
2600
3
F90
26.462 DF
Diesel
Platform/Chassis
18273
1989.02-1990.02
338 (460)
2600
4
F90
26.462 DFA
Diesel
Platform/Chassis
18273
1989.08-1990.02
338 (460)
2600
5
F90
26.462 DFAS
Diesel
Truck Tractor
18273
1989.08-1990.02
338 (460)
2600
5
F90
26.462 DFS
Diesel
Truck Tractor
18273
1989.02-1990.02
338 (460)
2600
4
F90
32.262 VF
Diesel
Platform/Chassis
9973
1989.02-1990.02
191 (260)
3200
8
F90
32.262 VFK
Diesel
Dump Truck
9973
1989.02-1990.02
191 (260)
3200
8
F90
32.262 VFTM
Diesel
Concrete Mixer
9973
1989.02-1990.02
191 (260)
3200
8
F90
32.272 VF
Diesel
Platform/Chassis
9973
1990.02-1995.04
198 (269)
3200
8
F90
32.272 VFK
Diesel
Dump Truck
9973
1990.02-1995.04
198 (269)
3200
8
F90
32.292 VF
Diesel
Platform/Chassis
11967
1988.03-1990.02
213 (290)
3200
8
F90
32.292 VFK
Diesel
Dump Truck
11967
1988.03-1990.02
213 (290)
3200
8
F90
32.302 VF
Diesel
Platform/Chassis
11967
1990.05-1991.09
220 (299)
3200
8
F90
32.302 VFK
Diesel
Dump Truck
11967
1990.05-1991.09
220 (299)
3200
8
F90
32.322 VF
Diesel
Platform/Chassis
9973
1990.02-1996.06
235 (320)
3200
8
F90
32.322 VFK
Diesel
Dump Truck
9973
1990.02-1996.06
235 (320)
3200
8
F90
32.332 VF
Diesel
Platform/Chassis
11967
1988.03-1990.02
243 (330)
3200
8
F90
32.332 VFK
Diesel
Dump Truck
11967
1988.03-1990.02
243 (330)
3200
8
F90
32.342 VFK
Diesel
Dump Truck
9973
1994.05-1996.06
250 (340)
3200
8
F90
32.362 VF
Diesel
Platform/Chassis
11967
1988.03-1990.02
265 (360)
3200
8
F90
32.362 VFK
Diesel
Dump Truck
11967
1988.03-1990.02
265 (360)
3200
8
F90
32.372 VF
Diesel
Platform/Chassis
11967
1990.02-1996.06
249 (339)
3200
8
F90
32.372 VF
Diesel
Platform/Chassis
11967
1990.02-1996.06
272 (370)
3200
8
F90
32.372 VFK
Diesel
Dump Truck
11967
1990.02-1996.06
272 (370)
3200
8
F90
32.372 VFK
Diesel
Dump Truck
11967
1990.05-1995.04
249 (339)
3200
8
F90
32.402 VFK
Diesel
Dump Truck
11967
1994.05-1996.06
294 (400)
3200
8
F90
32.422 VF
Diesel
Platform/Chassis
11967
1990.02-1996.06
309 (420)
3200
8
F90
32.422 VFK
Diesel
Dump Truck
11967
1990.02-1996.06
309 (420)
3200
8
F90
33.242 DFAK
Diesel
Dump Truck
11967
1988.01-1988.08
177 (241)
3300
5
F90
33.242 DFK
Diesel
Dump Truck
11967
1988.01-1988.08
177 (241)
3300
4
F90
33.262 DF
Diesel
Platform/Chassis
9973
1988.08-1990.02
191 (260)
3300
4
F90
33.262 DFA
Diesel
Platform/Chassis
9973
1989.07-1990.02
191 (260)
3300
5
F90
33.262 DFAK
Diesel
Dump Truck
9973
1989.07-1990.02
191 (260)
3300
5
F90
33.262 DFK
Diesel
Dump Truck
9973
1988.08-1990.02
191 (260)
3300
4
F90
33.272 DF
Diesel
Platform/Chassis
9973
1992.10-1995.04
198 (269)
3300
4
F90
33.272 DFA
Diesel
Platform/Chassis
9973
1992.10-1995.04
198 (269)
3300
5
F90
33.292 DF
Diesel
Platform/Chassis
11967
1987.09-1990.02
213 (290)
3300
4
F90
33.292 DFA
Diesel
Platform/Chassis
11967
1988.05-1990.02
213 (290)
3300
5
F90
33.292 DFAK
Diesel
Dump Truck
11967
1988.05-1990.02
213 (290)
3300
5
F90
33.292 DFAS
Diesel
Truck Tractor
11967
1988.05-1990.02
213 (290)
3300
5
F90
33.292 DFK
Diesel
Dump Truck
11967
1987.09-1990.02
213 (290)
3300
4
F90
33.292 DFS
Diesel
Truck Tractor
11967
1987.09-1990.02
213 (290)
3300
4
F90
33.322 DF
Diesel
Platform/Chassis
9973
1991.09-1996.06
235 (320)
3300
4
F90
33.322 DFA
Diesel
Platform/Chassis
9973
1991.09-1996.06
235 (320)
3300
5
F90
33.332 DFA
Diesel
Platform/Chassis
11967
1988.05-1990.02
243 (330)
3300
5
F90
33.332 DFAK
Diesel
Dump Truck
11967
1988.05-1990.02
243 (330)
3300
5
F90
33.332 DFAS
Diesel
Truck Tractor
11967
1988.05-1990.02
243 (330)
3300
5
F90
33.332 DFK
Diesel
Dump Truck
11967
1987.09-1990.02
243 (330)
3300
4
F90
33.332 DFS
Diesel
Truck Tractor
11967
1987.09-1990.02
243 (330)
3300
4
F90
33.342 DF
Diesel
Platform/Chassis
9973
1994.05-1996.06
250 (340)
3300
4
F90
33.342 DFA
Diesel
Platform/Chassis
9973
1994.05-1996.06
250 (340)
3300
5
F90
33.362 DF
Diesel
Platform/Chassis
11967
1987.09-1990.02
265 (360)
3300
4
F90
33.362 DFA
Diesel
Platform/Chassis
11967
1988.05-1990.02
265 (360)
3300
5
F90
33.362 DFAK
Diesel
Dump Truck
11967
1988.05-1990.02
265 (360)
3300
5
F90
33.362 DFAS
Diesel
Truck Tractor
11967
1988.05-1990.02
265 (360)
3300
5
F90
33.362 DFK
Diesel
Dump Truck
11967
1987.09-1990.02
265 (360)
3300
4
F90
33.362 DFS
Diesel
Truck Tractor
11967
1987.09-1990.02
265 (360)
3300
4
F90
33.372 DF
Diesel
Platform/Chassis
11967
1991.09-1996.06
272 (370)
3300
4
F90
33.372 DFA
Diesel
Platform/Chassis
11967
1991.09-1996.06
272 (370)
3300
5
F90
33.372 DFAK
Diesel
Dump Truck
11967
1991.01-1996.06
272 (370)
3300
5
F90
33.372 DFK
Diesel
Dump Truck
11967
1991.01-1996.06
272 (370)
3300
4
F90
33.372 DFS
Diesel
Truck Tractor
11967
1991.09-1996.06
272 (370)
3300
4
F90
33.402 DF
Diesel
Platform/Chassis
11967
1994.05-1996.06
294 (400)
3300
4
F90
33.402 DFA
Diesel
Platform/Chassis
11967
1994.05-1996.06
294 (400)
3300
5
F90
33.402 DFAK
Diesel
Dump Truck
11967
1994.05-1996.06
294 (400)
3300
5
F90
33.402 DFK
Diesel
Dump Truck
11967
1994.05-1996.06
294 (400)
3300
4
F90
33.402 DFS
Diesel
Truck Tractor
11967
1994.05-1996.06
294 (400)
3300
4
F90
33.422 DF
Diesel
Platform/Chassis
11967
1991.09-1996.06
309 (420)
3300
4
F90
33.422 DFA
Diesel
Platform/Chassis
11967
1991.09-1996.06
309 (420)
3300
5
F90
33.422 DFAK
Diesel
Dump Truck
11967
1994.01-1996.06
309 (420)
3300
5
F90
33.422 DFK
Diesel
Dump Truck
11967
1994.01-1996.06
309 (420)
3300
4
F90
33.422 DFS
Diesel
Truck Tractor
11967
1994.01-1996.06
309 (420)
3300
4
F90
33.462 DF
Diesel
Platform/Chassis
18273
1989.07-1990.02
338 (460)
3300
4
F90
33.462 DFA
Diesel
Platform/Chassis
18273
1989.07-1990.02
338 (460)
3300
5
F90
35.262 VF
Diesel
Platform/Chassis
9973
1989.02-1990.02
191 (260)
3500
8
F90
35.262 VFA
Diesel
Platform/Chassis
9973
1989.07-1990.02
191 (260)
3500
11
F90
35.262 VFK
Diesel
Dump Truck
9973
1989.02-1990.02
191 (260)
3500
8
F90
35.272 VF
Diesel
Platform/Chassis
9973
1990.02-1991.12
198 (269)
3500
8
F90
35.272 VFK
Diesel
Dump Truck
9973
1990.02-1992.12
198 (269)
3500
8
F90
35.292 VF
Diesel
Platform/Chassis
11967
1988.10-1995.04
213 (290)
3500
8
F90
35.292 VFK
Diesel
Dump Truck
11967
1988.10-1995.04
213 (290)
3500
8
F90
35.302 VF
Diesel
Platform/Chassis
11967
1990.05-1991.09
220 (299)
3500
8
F90
35.302 VFK
Diesel
Dump Truck
11967
1990.05-1991.09
220 (299)
3500
8
F90
35.322 VFAK
Diesel
Dump Truck
9973
1990.02-1996.06
235 (320)
3500
11
F90
35.322 VFK
Diesel
Dump Truck
9973
1990.02-1996.06
235 (320)
3500
8
F90
35.322 VFK
Diesel
Dump Truck
9973
1990.02-1996.06
235 (320)
3500
10
F90
35.322 VK
Diesel
Platform/Chassis
9973
1990.02-1996.06
235 (320)
3500
8
F90
35.332 VF
Diesel
Platform/Chassis
11967
1988.10-1995.04
243 (330)
3500
8
F90
35.332 VFK
Diesel
Dump Truck
11967
1988.10-1995.04
243 (330)
3500
8
F90
35.342 VF
Diesel
Platform/Chassis
9973
1994.05-1996.06
250 (340)
3500
8
F90
35.342 VFK
Diesel
Dump Truck
9973
1994.05-1996.06
250 (340)
3500
8
F90
35.362 VF
Diesel
Platform/Chassis
11967
1988.10-1990.02
265 (360)
3500
8
F90
35.362 VFK
Diesel
Dump Truck
11967
1988.10-1990.02
265 (360)
3500
8
F90
35.372 VF
Diesel
Platform/Chassis
11967
1990.02-1996.06
272 (370)
3500
8
F90
35.372 VF
Diesel
Platform/Chassis
11967
1990.02-1997.12
272 (370)
3500
10
F90
35.372 VF
Diesel
Platform/Chassis
11967
1990.02-1995.04
249 (339)
3500
8
F90
35.372 VFK
Diesel
Dump Truck
11967
1990.02-1996.06
272 (370)
3500
8
F90
35.372 VFK
Diesel
Dump Truck
11967
1990.02-1997.12
272 (370)
3500
10
F90
35.372 VFK
Diesel
Dump Truck
11967
1990.02-1995.04
249 (339)
3500
8
F90
35.402 VF
Diesel
Platform/Chassis
11967
1994.05-1996.06
294 (400)
3500
8
F90
35.402 VF
Diesel
Platform/Chassis
11967
1994.05-1997.12
294 (400)
3500
10
F90
35.402 VFK
Diesel
Dump Truck
11967
1994.05-1997.12
294 (400)
3500
10
F90
35.402 VFK
Diesel
Dump Truck
11967
1994.05-1996.06
294 (400)
3500
8
F90
35.422 VF
Diesel
Platform/Chassis
11967
1990.02-1996.06
309 (420)
3500
8
F90
35.422 VF
Diesel
Platform/Chassis
11967
1990.02-1997.12
309 (420)
3500
10
F90
35.422 VFK
Diesel
Dump Truck
11967
1990.02-1996.06
309 (420)
3500
8
F90
35.422 VFK
Diesel
Dump Truck
11967
1990.02-1997.12
309 (420)
3500
10
F90
40.372 DF
Diesel
Platform/Chassis
11967
1991.12-1996.06
272 (370)
4000
4
F90
40.372 DFA
Diesel
Platform/Chassis
11967
1991.12-1996.06
272 (370)
4000
5
F90
40.402 DF
Diesel
Platform/Chassis
11967
1995.05-1996.06
294 (400)
4000
4
F90
40.402 DFA
Diesel
Platform/Chassis
11967
1995.05-1996.06
294 (400)
4000
5
F90
40.422 DF
Diesel
Platform/Chassis
11967
1991.12-1996.06
309 (420)
4000
4
F90
40.422 DFA
Diesel
Platform/Chassis
11967
1991.12-1996.06
309 (420)
4000
5
F90
40.462 DFA
Diesel
Platform/Chassis
18273
1989.07-1990.02
338 (460)
4000
5
F90
41.262 VF
Diesel
Platform/Chassis
9973
1989.07-1990.02
191 (260)
4100
8
F90
41.262 VFK
Diesel
Dump Truck
9973
1989.07-1990.02
191 (260)
4100
8
F90
41.272 VF
Diesel
Platform/Chassis
9973
1990.02-1991.12
198 (269)
4100
8
F90
41.292 VF
Diesel
Platform/Chassis
11967
1988.10-1990.02
213 (290)
4100
8
F90
41.292 VFK
Diesel
Dump Truck
11967
1988.10-1990.02
213 (290)
4100
8
F90
41.322 VF
Diesel
Platform/Chassis
9973
1990.02-1996.06
235 (320)
4100
8
F90
41.332 VF
Diesel
Platform/Chassis
11967
1988.10-1990.02
243 (330)
4100
8
F90
41.332 VFK
Diesel
Dump Truck
11967
1988.10-1990.02
243 (330)
4100
8
F90
41.342 VF
Diesel
Platform/Chassis
9973
1994.05-1996.06
250 (340)
4100
8
F90
41.362 VF
Diesel
Platform/Chassis
11967
1988.10-1990.02
265 (360)
4100
8
F90
41.362 VFK
Diesel
Dump Truck
11967
1988.10-1990.02
265 (360)
4100
8
F90
41.372 VF
Diesel
Platform/Chassis
11967
1990.02-1996.06
272 (370)
4100
8
F90
41.402 VF
Diesel
Platform/Chassis
11967
1994.05-1996.06
294 (400)
4100
8
F90
41.422 VF
Diesel
Platform/Chassis
11967
1990.02-1996.06
309 (420)
4100
8
F90
48.362 VF
Diesel
Platform/Chassis
11967
1989.07-1990.02
265 (360)
4800
8
F90
48.362 VFA
Diesel
Platform/Chassis
11967
1989.07-1990.02
265 (360)
4800
11
F90
48.362 VFAK
Diesel
Dump Truck
11967
1989.07-1990.02
265 (360)
4800
11
F90 Unterflur
19.322 U, 19.322 UL, 19.322 ULL
Diesel
Platform/Chassis
9973
1990.02-1994.05
235 (320)
1900
1
F90 Unterflur
19.372 U,19.372 ULL
Diesel
Platform/Chassis
11967
1990.02-1994.05
272 (370)
1900
1
F90 Unterflur
19.422 U,19.422 ULL
Diesel
Platform/Chassis
11967
1990.02-1994.05
309 (420)
1900
1
F90 Unterflur
24.322 UNL,24.322 UNLL
Diesel
Platform/Chassis
9973
1990.02-1990.12
235 (320)
2400
3
F90 Unterflur
24.372 UNL,24.372 UNLL
Diesel
Platform/Chassis
11967
1990.02-1990.12
272 (370)
2400
3
F90 Unterflur
24.422 UNL,24.422 UNLL
Diesel
Platform/Chassis
11967
1990.02-1990.12
309 (420)
2400
3
F90 Unterflur
25.322 UNL,25.322 UNLL
Diesel
Platform/Chassis
9973
1990.09-1992.12
235 (320)
2500
3
F90 Unterflur
25.372 UNL,25.372 UNLL
Diesel
Platform/Chassis
11967
1990.09-1992.12
272 (370)
2500
3
F90 Unterflur
25.422 UNL,25.422 UNLL
Diesel
Platform/Chassis
11967
1990.09-1992.12
309 (420)
2500
3
F90 Unterflur
26.322 UNL,26.322 UNLL
Diesel
Platform/Chassis
9973
1990.09-1994.05
235 (320)
2600
3
F90 Unterflur
26.372 UNL,26.372 UNLL
Diesel
Platform/Chassis
11967
1990.09-1994.05
272 (370)
2600
3
F90 Unterflur
26.422 UNL,26.422 UNLL
Diesel
Platform/Chassis
11967
1990.09-1994.05
309 (420)
2600
3
FOC
12.240
Diesel
Bus
6871
2007.08-.
176 (240)
1200
1
HOCL
10.150 HOCL
Diesel
Bus
6871
1987.08-2004.04
110 (150)
1000
1
HOCL
10.190 HOCL
Diesel
Bus
6871
1987.08-2004.04
132-137 (180-186)
1000
1
HOCL
11.150 HOCL
Diesel
Bus
6871
1987.08-2004.04
110 (150)
1100
1
HOCL
11.190 HOCL
Diesel
Bus
6871
1987.08-2004.04
132-137 (180-186)
1100
1
HOCL
12.220 HOCL/R-NL
Diesel
Bus
6871
1999.04-2009.05
162 (220)
1200
1
HOCL
12.240 HOCL-NL
Diesel
Bus
6871
2000.05-.
176 (240)
1200
1
HOCL
12.245
Diesel
Bus Chassis
6871
2004.05-2008.08
180 (245)
1800
1
HOCL
12.260
Diesel
Bus Chassis
6871
2005.06-2009.10
191 (260)
1200
1
HOCL
12.260
Diesel
Bus Chassis
6871
2009.03-2014.12
191 (260)
1900
1
HOCL
13.220 HOCL/R
Diesel
Bus
6871
2001.09-2004.04
162-169 (220-230)
1300
1
HOCL
14.220 HOCL/R-NL
Diesel
Bus
6871
1998.01-.
162 (220)
1400
1