Here you can inquire your individual shop login.
Please login to see your individual prices and our avaliability.
Tilt Pump, driver cab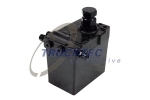 TRUCKTEC part number: 01.44.044
Amount per packaging unit: 1
Date added: 2023-06-06 22:28:19 | Date last modified: 2023-06-06 22:28:19
Please register or login to see prices and availability.
Comparison numbers:
OE-No.
MERCEDES-BENZ
001 553 3901

| | |
| --- | --- |
| Left-/right-hand drive vehicles | for right-hand drive vehicles |
| In preparation | |
model
product line
fuel
body
cubic capacity
year
power
tonnage / cylinders
axle
commercial vehicles - MERCEDES-BENZ
ACTROS MP2 / MP3
1831 AK
Diesel
Dump Truck
11946
2003.04-.
230 (313)
1800
2
ACTROS MP2 / MP3
1831 K
Diesel
Dump Truck
11946
2003.04-.
230 (313)
1800
1
ACTROS MP2 / MP3
1832 AK
Diesel
Dump Truck
11946
2003.04-.
235 (320)
1800
2
ACTROS MP2 / MP3
1832 K
Diesel
Dump Truck
11946
2003.04-.
235 (320)
1800
1
ACTROS MP2 / MP3
1832, L, LL
Diesel
Platform/Chassis
11946
2003.04-.
235 (320)
1800
1
ACTROS MP2 / MP3
1832, LS, LLS
Diesel
Truck Tractor
11946
2003.04-.
235 (320)
1800
1
ACTROS MP2 / MP3
1835 AK
Diesel
Dump Truck
11946
2003.04-.
260 (354)
1800
2
ACTROS MP2 / MP3
1835 K
Diesel
Dump Truck
11946
2003.04-.
260 (354)
1800
1
ACTROS MP2 / MP3
1836 A
Diesel
Platform/Chassis
11946
2002.10-.
265 (360)
1800
2
ACTROS MP2 / MP3
1836 AK
Diesel
Dump Truck
11946
2003.04-.
265 (360)
1800
2
ACTROS MP2 / MP3
1836 K
Diesel
Dump Truck
11946
2003.04-.
265 (360)
1800
1
ACTROS MP2 / MP3
1836 LS, LLS
Diesel
Truck Tractor
11946
2003.04-.
265 (360)
1800
1
ACTROS MP2 / MP3
1836, L, LL
Diesel
Platform/Chassis
11946
2003.04-.
265 (360)
1800
1
ACTROS MP2 / MP3
1840 AK
Diesel
Dump Truck
11946
2003.04-.
290 (394)
1800
2
ACTROS MP2 / MP3
1840 K
Diesel
Dump Truck
11946
2003.04-.
290 (394)
1800
1
ACTROS MP2 / MP3
1841 AK
Diesel
Dump Truck
11946
2003.04-.
300 (408)
1800
2
ACTROS MP2 / MP3
1841 K
Diesel
Dump Truck
11946
2003.04-.
300 (408)
1800
1
ACTROS MP2 / MP3
1841 LS, LLS
Diesel
Truck Tractor
11946
2003.04-.
300 (408)
1800
1
ACTROS MP2 / MP3
1841, L, LL
Diesel
Platform/Chassis
11946
2003.04-.
300 (408)
1800
1
ACTROS MP2 / MP3
1844 AK
Diesel
Dump Truck
11946
2003.04-.
315-320 (428-435)
1800
2
ACTROS MP2 / MP3
1844 K
Diesel
Dump Truck
11946
2003.04-.
315-320 (428-435)
1800
1
ACTROS MP2 / MP3
1844 LS, LLS
Diesel
Truck Tractor
11946
2003.04-.
320 (435)
1800
1
ACTROS MP2 / MP3
1844, L, LL
Diesel
Platform/Chassis
11946
2003.04-.
320 (435)
1800
1
ACTROS MP2 / MP3
1846 AK
Diesel
Dump Truck
11946
2003.04-.
335 (456)
1800
2
ACTROS MP2 / MP3
1846 K
Diesel
Dump Truck
11946
2003.04-.
335 (456)
1800
1
ACTROS MP2 / MP3
1846 LS, LLS
Diesel
Truck Tractor
11946
2003.04-.
335 (456)
1800
1
ACTROS MP2 / MP3
1846, L, LL
Diesel
Platform/Chassis
11946
2003.04-.
335 (456)
1800
1
ACTROS MP2 / MP3
1848 AK
Diesel
Dump Truck
15928
2003.04-.
350 (476)
1800
2
ACTROS MP2 / MP3
1848 AK
Diesel
Dump Truck
11946
2003.04-.
350 (476)
1800
2
ACTROS MP2 / MP3
1848 K
Diesel
Dump Truck
11946
2003.04-.
350 (476)
1800
1
ACTROS MP2 / MP3
1848 K
Diesel
Dump Truck
15928
2003.04-.
350 (476)
1800
1
ACTROS MP2 / MP3
1848 S, LS
Diesel
Truck Tractor
15928
2003.04-.
350 (476)
1800
1
ACTROS MP2 / MP3
1848, L, LL
Diesel
Platform/Chassis
11946
2003.04-.
350 (476)
1800
1
ACTROS MP2 / MP3
1848, L, LL
Diesel
Platform/Chassis
15928
2003.04-.
350 (476)
1800
1
ACTROS MP2 / MP3
1848, LS, LLS
Diesel
Truck Tractor
11946
2003.04-.
350 (476)
1800
1
ACTROS MP2 / MP3
1850 AK, 1851 AK
Diesel
Dump Truck
15928
2003.04-.
370-375 (503-510)
1800
2
ACTROS MP2 / MP3
1850, 1851 K
Diesel
Dump Truck
15928
2003.04-.
370-375 (503-510)
1800
1
ACTROS MP2 / MP3
1850, 1851 LS, LLS
Diesel
Truck Tractor
15928
2003.04-.
370-375 (503-510)
1800
1
ACTROS MP2 / MP3
1850, 1851, L, LL
Diesel
Platform/Chassis
15928
2003.04-.
370-375 (503-510)
1800
1
ACTROS MP2 / MP3
1854 LS
Diesel
Truck Tractor
15928
2003.04-.
395 (537)
1800
1
ACTROS MP2 / MP3
1854, L
Diesel
Platform/Chassis
15928
2003.04-.
395-405 (537-551)
1800
1
ACTROS MP2 / MP3
1855 LS, LLS
Diesel
Truck Tractor
15928
2008.06-.
405 (551)
1800
1
ACTROS MP2 / MP3
1855, L, LL
Diesel
Platform/Chassis
15928
2008.06-.
405 (551)
1800
1
ACTROS MP2 / MP3
1858 LS
Diesel
Truck Tractor
15928
2002.10-.
425 (578)
1800
1
ACTROS MP2 / MP3
1858, L
Diesel
Platform/Chassis
15928
2003.04-.
425 (578)
1800
1
ACTROS MP2 / MP3
1860 L, LL
Diesel
Platform/Chassis
15928
2005.05-.
440 (598)
1800
1
ACTROS MP2 / MP3
1860 LS
Diesel
Truck Tractor
15928
2008.06-.
440 (598)
1800
1
ACTROS MP2 / MP3
1861 LS
Diesel
Truck Tractor
15928
2005.05-.
450 (612)
1800
1
ACTROS MP2 / MP3
2032
Diesel
Platform/Chassis
11946
2003.04-.
230-235 (313-320)
2000
1
ACTROS MP2 / MP3
2032 A, AE
Diesel
Platform/Chassis
11946
2003.04-.
230-235 (313-320)
2000
2
ACTROS MP2 / MP3
2032 AK
Diesel
Dump Truck
11946
2003.04-.
230-235 (313-320)
2000
2
ACTROS MP2 / MP3
2032 AS
Diesel
Truck Tractor
11946
2003.04-.
230-235 (313-320)
2000
2
ACTROS MP2 / MP3
2032 K
Diesel
Dump Truck
11946
2003.04-.
230-235 (313-320)
2000
1
ACTROS MP2 / MP3
2032 S
Diesel
Truck Tractor
11946
2003.04-.
230-235 (313-320)
2000
1
ACTROS MP2 / MP3
2036
Diesel
Platform/Chassis
11946
2003.04-.
260-265 (354-360)
2000
1
ACTROS MP2 / MP3
2036 A, AE
Diesel
Platform/Chassis
11946
2003.04-.
260-265 (354-360)
2000
2
ACTROS MP2 / MP3
2036 AK
Diesel
Dump Truck
11946
2003.04-.
260-265 (354-360)
2000
2
ACTROS MP2 / MP3
2036 AS
Diesel
Truck Tractor
11946
2003.04-.
260-265 (354-360)
2000
2
ACTROS MP2 / MP3
2036 K
Diesel
Dump Truck
11946
2003.04-.
260-265 (354-360)
2000
1
ACTROS MP2 / MP3
2036 S
Diesel
Truck Tractor
11946
2003.04-.
260-265 (354-360)
2000
1
ACTROS MP2 / MP3
2040
Diesel
Platform/Chassis
11946
2002.10-.
290 (394)
2000
1
ACTROS MP2 / MP3
2041
Diesel
Platform/Chassis
11946
2003.04-.
290-300 (394-408)
2000
1
ACTROS MP2 / MP3
2041 AK
Diesel
Dump Truck
11946
2003.04-.
290-300 (394-408)
2000
2
ACTROS MP2 / MP3
2041 AS
Diesel
Truck Tractor
11946
2003.04-.
290-300 (394-408)
2000
2
ACTROS MP2 / MP3
2041 K
Diesel
Dump Truck
11946
2003.04-.
290-300 (394-408)
2000
1
ACTROS MP2 / MP3
2041 S
Diesel
Truck Tractor
11946
2003.04-.
290-300 (394-408)
2000
1
ACTROS MP2 / MP3
2044
Diesel
Platform/Chassis
11946
2003.04-.
315-320 (428-435)
2000
1
ACTROS MP2 / MP3
2044 AK
Diesel
Dump Truck
11946
2003.04-.
315-320 (428-435)
2000
2
ACTROS MP2 / MP3
2044 AS
Diesel
Truck Tractor
11946
2003.04-.
315-320 (428-435)
2000
2
ACTROS MP2 / MP3
2044 K
Diesel
Dump Truck
11946
2003.04-.
315-320 (428-435)
2000
1
ACTROS MP2 / MP3
2044 S
Diesel
Truck Tractor
11946
2003.04-.
315-320 (428-435)
2000
1
ACTROS MP2 / MP3
2046
Diesel
Platform/Chassis
11946
2003.04-.
335 (456)
2000
1
ACTROS MP2 / MP3
2046 AK
Diesel
Dump Truck
11946
2003.04-.
335 (456)
2000
2
ACTROS MP2 / MP3
2046 AS
Diesel
Truck Tractor
11946
2003.04-.
335 (456)
2000
2
ACTROS MP2 / MP3
2046 K
Diesel
Dump Truck
11946
2003.04-.
335 (456)
2000
1
ACTROS MP2 / MP3
2046 S
Diesel
Truck Tractor
11946
2003.04-.
335 (456)
2000
1
ACTROS MP2 / MP3
2048
Diesel
Platform/Chassis
11946
2008.06-.
350 (476)
1800
1
ACTROS MP2 / MP3
2048 AK
Diesel
Dump Truck
11946
2003.04-.
350 (476)
2000
2
ACTROS MP2 / MP3
2048 AS
Diesel
Truck Tractor
15928
2003.04-.
350 (476)
2000
2
ACTROS MP2 / MP3
2048 AS
Diesel
Truck Tractor
11946
2003.04-.
350 (476)
2000
2
ACTROS MP2 / MP3
2048 K
Diesel
Dump Truck
11946
2003.04-.
350 (476)
2000
1
ACTROS MP2 / MP3
2048 S
Diesel
Truck Tractor
11946
2008.06-.
350 (476)
2000
1
ACTROS MP2 / MP3
2050 S
Diesel
Truck Tractor
15928
2003.04-.
370 (503)
2000
1
ACTROS MP2 / MP3
2051 AS
Diesel
Truck Tractor
15928
2003.04-.
375 (510)
2000
2
ACTROS MP2 / MP3
2051 S
Diesel
Truck Tractor
15928
2008.06-.
375 (510)
2000
1
ACTROS MP2 / MP3
2054 S
Diesel
Truck Tractor
15928
2003.04-.
395 (537)
2000
1
ACTROS MP2 / MP3
2055 S
Diesel
Truck Tractor
15928
2008.06-.
405 (551)
2000
1
ACTROS MP2 / MP3
2532 LS
Diesel
Truck Tractor
11946
2003.04-.
230-235 (313-320)
2500
7
ACTROS MP2 / MP3
2532 LS
Diesel
Truck Tractor
11946
2003.04-.
230-235 (313-320)
2500
3
ACTROS MP2 / MP3
2532, L, LL
Diesel
Platform/Chassis
11946
2003.04-.
230-235 (312-320)
2500
7
ACTROS MP2 / MP3
2532, L, LL
Diesel
Platform/Chassis
11946
2003.04-.
230-235 (312-320)
2500
3
ACTROS MP2 / MP3
2536 LS
Diesel
Truck Tractor
11946
2003.04-.
260-265 (353-360)
2500
7
ACTROS MP2 / MP3
2536 LS
Diesel
Truck Tractor
11946
2003.04-.
260-265 (353-360)
2500
3
ACTROS MP2 / MP3
2536, L, LL
Diesel
Platform/Chassis
11946
2003.04-.
260-265 (354-360)
2500
7
ACTROS MP2 / MP3
2536, L, LL
Diesel
Platform/Chassis
11946
2003.04-.
260-265 (354-360)
2500
3
ACTROS MP2 / MP3
2541 LS
Diesel
Truck Tractor
11946
2003.04-.
290-410 (394-557)
2500
7
ACTROS MP2 / MP3
2541 LS
Diesel
Truck Tractor
11946
2003.04-.
290 (394)
2500
3
ACTROS MP2 / MP3
2541, L, LL
Diesel
Platform/Chassis
11946
2003.04-.
290-300 (394-408)
2500
7
ACTROS MP2 / MP3
2541, L, LL
Diesel
Platform/Chassis
11946
2003.04-.
290-300 (394-408)
2500
3
ACTROS MP2 / MP3
2544 LS
Diesel
Truck Tractor
11946
2003.04-.
315-320 (428-435)
2500
3
ACTROS MP2 / MP3
2544 LS
Diesel
Truck Tractor
11946
2003.04-.
315-320 (428-435)
2500
7
ACTROS MP2 / MP3
2544, L, LL
Diesel
Platform/Chassis
11946
2003.04-.
315-320 (428-435)
2500
7
ACTROS MP2 / MP3
2544, L, LL
Diesel
Platform/Chassis
11946
2003.04-.
315-320 (428-435)
2500
3
ACTROS MP2 / MP3
2546 LS
Diesel
Truck Tractor
11946
2003.04-.
335 (456)
2500
7
ACTROS MP2 / MP3
2546 LS
Diesel
Truck Tractor
11946
2003.04-.
335 (456)
2500
3
ACTROS MP2 / MP3
2546, L, LL
Diesel
Platform/Chassis
11946
2003.04-.
335 (456)
2500
7
ACTROS MP2 / MP3
2546, L, LL
Diesel
Platform/Chassis
11946
2003.04-.
335 (456)
2500
3
ACTROS MP2 / MP3
2548 L
Diesel
Platform/Chassis
15928
2003.04-.
350 (476)
2500
7
ACTROS MP2 / MP3
2548 LS
Diesel
Truck Tractor
11946
2003.04-.
350 (476)
2500
7
ACTROS MP2 / MP3
2548 LS
Diesel
Truck Tractor
11946
2003.04-.
350 (476)
2500
3
ACTROS MP2 / MP3
2548, L,LL
Diesel
Platform/Chassis
11946
2003.04-.
350 (476)
2500
7
ACTROS MP2 / MP3
2548, L,LL
Diesel
Platform/Chassis
11946
2003.04-.
350 (476)
2500
3
ACTROS MP2 / MP3
2550 LS
Diesel
Truck Tractor
15928
2003.04-.
370 (503)
2500
7
ACTROS MP2 / MP3
2550, LS
Diesel
Truck Tractor
15928
2003.04-.
370 (503)
2500
3
ACTROS MP2 / MP3
2551 LS
Diesel
Truck Tractor
15928
2003.04-.
375 (510)
2500
7
ACTROS MP2 / MP3
2551, L, LL
Diesel
Platform/Chassis
15928
2003.04-.
375 (510)
2500
7
ACTROS MP2 / MP3
2551, L, LL
Diesel
Platform/Chassis
15928
2003.04-.
375 (510)
2500
3
ACTROS MP2 / MP3
2553 L
Diesel
Platform/Chassis
15928
2003.04-.
390 (530)
2500
7
ACTROS MP2 / MP3
2554 LS
Diesel
Truck Tractor
15928
2003.04-.
395 (537)
2500
7
ACTROS MP2 / MP3
2554, L
Diesel
Platform/Chassis
15928
2003.04-.
395 (537)
2500
3
ACTROS MP2 / MP3
2555 LS
Diesel
Truck Tractor
15928
2005.09-.
405 (551)
2500
7
ACTROS MP2 / MP3
2555, L, LL
Diesel
Platform/Chassis
15928
2003.04-.
405 (551)
2500
7
ACTROS MP2 / MP3
2555, L, LL
Diesel
Platform/Chassis
15928
2003.04-.
405 (551)
2500
3
ACTROS MP2 / MP3
2558, L
Diesel
Platform/Chassis
15928
2003.04-.
425 (578)
2500
7
ACTROS MP2 / MP3
2560, L, LL
Diesel
Platform/Chassis
15928
2003.04-.
440 (598)
2500
3
ACTROS MP2 / MP3
2560, L, LL
Diesel
Platform/Chassis
15928
2003.04-.
440 (598)
2500
7
ACTROS MP2 / MP3
2631 B
Diesel
Concrete Mixer
11946
2003.04-.
230 (313)
2600
4
ACTROS MP2 / MP3
2631 K, LK
Diesel
Dump Truck
11946
2003.04-.
230 (313)
2600
4
ACTROS MP2 / MP3
2631 L
Diesel
Platform/Chassis
11946
2003.04-.
230 (313)
2600
4
ACTROS MP2 / MP3
2631 LS
Diesel
Truck Tractor
11946
2009.10-.
230 (313)
2600
3
ACTROS MP2 / MP3
2631 LS
Diesel
Truck Tractor
11946
2002.10-.
230 (313)
2600
4
ACTROS MP2 / MP3
2632 B
Diesel
Concrete Mixer
11946
2003.04-.
235 (320)
2600
4
ACTROS MP2 / MP3
2632 K, LK
Diesel
Dump Truck
11946
2003.04-.
235 (320)
2600
4
ACTROS MP2 / MP3
2632 LS
Diesel
Truck Tractor
11946
2009.10-.
235 (320)
2600
3
ACTROS MP2 / MP3
2632 LS
Diesel
Truck Tractor
11946
2003.04-.
235 (320)
2600
4
ACTROS MP2 / MP3
2632, L, LL
Diesel
Platform/Chassis
11946
2003.04-.
235 (320)
2600
4
ACTROS MP2 / MP3
2635 B
Diesel
Concrete Mixer
11946
2003.04-.
260 (354)
2600
4
ACTROS MP2 / MP3
2635 K, LK
Diesel
Dump Truck
11946
2003.04-.
260 (354)
2600
4
ACTROS MP2 / MP3
2635 L
Diesel
Platform/Chassis
11946
2003.04-.
260 (354)
2600
4
ACTROS MP2 / MP3
2635 LS
Diesel
Truck Tractor
11946
2009.10-.
260 (354)
2600
3
ACTROS MP2 / MP3
2635 LS
Diesel
Truck Tractor
11946
2002.10-.
260 (354)
2600
4
ACTROS MP2 / MP3
2636 B
Diesel
Concrete Mixer
11946
2003.04-.
265 (360)
2600
4
ACTROS MP2 / MP3
2636 K, LK
Diesel
Dump Truck
11946
2003.04-.
265 (360)
2600
4
ACTROS MP2 / MP3
2636 LS
Diesel
Truck Tractor
11946
2009.10-.
265 (360)
2600
3
ACTROS MP2 / MP3
2636 LS
Diesel
Truck Tractor
11946
2003.04-.
265 (360)
2600
4
ACTROS MP2 / MP3
2636, L, LL
Diesel
Platform/Chassis
11946
2003.04-.
265 (360)
2600
4
ACTROS MP2 / MP3
2640 B
Diesel
Concrete Mixer
11946
2003.04-.
290 (394)
2600
4
ACTROS MP2 / MP3
2640 K, LK
Diesel
Dump Truck
11946
2003.04-.
290 (394)
2600
4
ACTROS MP2 / MP3
2640 L
Diesel
Platform/Chassis
11946
2003.04-.
290 (394)
2600
4
ACTROS MP2 / MP3
2640 LS
Diesel
Truck Tractor
11946
2002.10-.
290 (394)
2600
4
ACTROS MP2 / MP3
2640 LS
Diesel
Truck Tractor
11946
2009.10-.
290 (394)
2600
3
ACTROS MP2 / MP3
2641 B
Diesel
Concrete Mixer
11946
2003.04-.
300 (408)
2600
4
ACTROS MP2 / MP3
2641 K, LK
Diesel
Dump Truck
11946
2003.04-.
300 (408)
2600
4
ACTROS MP2 / MP3
2641 LS
Diesel
Truck Tractor
11946
2009.10-.
300 (408)
2600
3
ACTROS MP2 / MP3
2641 S, LS
Diesel
Truck Tractor
11946
2003.04-.
300 (408)
2600
4
ACTROS MP2 / MP3
2641, L, LL
Diesel
Platform/Chassis
11946
2003.04-.
300 (408)
2600
4
ACTROS MP2 / MP3
2643 B
Diesel
Concrete Mixer
11946
2003.04-.
315 (428)
2600
4
ACTROS MP2 / MP3
2643 K, LK
Diesel
Dump Truck
11946
2003.04-.
315 (428)
2600
4
ACTROS MP2 / MP3
2643 L
Diesel
Platform/Chassis
11946
2003.04-.
315 (428)
2600
4
ACTROS MP2 / MP3
2643 LS
Diesel
Truck Tractor
11946
2009.10-.
315-320 (428-435)
2600
3
ACTROS MP2 / MP3
2644 B
Diesel
Concrete Mixer
11946
2003.04-.
320 (435)
2600
4
ACTROS MP2 / MP3
2644 K, LK
Diesel
Dump Truck
11946
2003.04-.
320 (435)
2600
4
ACTROS MP2 / MP3
2644 S, LS
Diesel
Truck Tractor
11946
2003.04-.
315-320 (428-435)
2600
4
ACTROS MP2 / MP3
2644, L, LL
Diesel
Platform/Chassis
11946
2003.04-.
320 (435)
2600
4
ACTROS MP2 / MP3
2646 B
Diesel
Concrete Mixer
11946
2003.04-.
335 (456)
2600
4
ACTROS MP2 / MP3
2646 K, LK
Diesel
Dump Truck
11946
2003.04-.
335 (456)
2600
4
ACTROS MP2 / MP3
2646 LS
Diesel
Truck Tractor
11946
2009.10-.
335 (456)
2600
3
ACTROS MP2 / MP3
2646 S, LS
Diesel
Truck Tractor
11946
2003.04-.
335 (456)
2600
4
ACTROS MP2 / MP3
2646, L, LL
Diesel
Platform/Chassis
11946
2003.04-.
335 (456)
2600
4
ACTROS MP2 / MP3
2648 B
Diesel
Concrete Mixer
11946
2003.04-.
350-355 (476-483)
2600
4
ACTROS MP2 / MP3
2648 K, LK
Diesel
Dump Truck
11946
2003.04-.
350-355 (476-483)
2600
4
ACTROS MP2 / MP3
2648 K, LK
Diesel
Dump Truck
15928
2003.04-.
350 (476)
2600
4
ACTROS MP2 / MP3
2648 L
Diesel
Platform/Chassis
15928
2003.04-.
350 (476)
2600
4
ACTROS MP2 / MP3
2648 LS
Diesel
Truck Tractor
15928
2002.10-.
350 (476)
2600
4
ACTROS MP2 / MP3
2648 LS
Diesel
Truck Tractor
11946
2009.10-.
355 (483)
2600
3
ACTROS MP2 / MP3
2648 S, LS
Diesel
Truck Tractor
11946
2003.04-.
350 (476)
2600
4
ACTROS MP2 / MP3
2648, L, LL
Diesel
Platform/Chassis
11946
2003.04-.
350 (476)
2600
4
ACTROS MP2 / MP3
2650 K, 2651 K, LK
Diesel
Dump Truck
15928
2003.04-.
370-375 (503-510)
2600
4
ACTROS MP2 / MP3
2650 S, LS
Diesel
Truck Tractor
15928
2003.04-.
370 (503)
2600
4
ACTROS MP2 / MP3
2650, L, 2651,L, LL
Diesel
Platform/Chassis
15928
2003.04-.
370-375 (503-510)
2600
4
ACTROS MP2 / MP3
2651 L
Diesel
Platform/Chassis
15928
2003.04-.
375 (510)
2600
4
ACTROS MP2 / MP3
2651 LS
Diesel
Truck Tractor
15928
2009.10-.
375 (510)
2600
3
ACTROS MP2 / MP3
2651 S, LS
Diesel
Truck Tractor
15928
2003.04-.
375 (510)
2600
4
ACTROS MP2 / MP3
2653 K, LK
Diesel
Dump Truck
15928
2003.04-.
390 (530)
2600
4
ACTROS MP2 / MP3
2653 L
Diesel
Platform/Chassis
15928
2003.04-.
390 (530)
2600
4
ACTROS MP2 / MP3
2653 LS
Diesel
Truck Tractor
15928
2009.10-.
390 (530)
2600
3
ACTROS MP2 / MP3
2654 K, LK, 2655 K, LK
Diesel
Dump Truck
15928
2003.04-.
395-405 (537-551)
2600
4
ACTROS MP2 / MP3
2654 S, LS
Diesel
Truck Tractor
15928
2003.04-.
390-395 (530-537)
2600
4
ACTROS MP2 / MP3
2654, L, 2655, L, LL
Diesel
Platform/Chassis
15928
2003.04-.
395-405 (537-551)
2600
4
ACTROS MP2 / MP3
2655 LS
Diesel
Truck Tractor
15928
2009.10-.
405 (551)
2600
3
ACTROS MP2 / MP3
2655 S, LS
Diesel
Truck Tractor
15928
2003.04-.
405 (551)
2600
4
ACTROS MP2 / MP3
2658 K, LK
Diesel
Dump Truck
15928
2003.04-.
425 (578)
2600
4
ACTROS MP2 / MP3
2658 L
Diesel
Platform/Chassis
15928
2003.04-.
425 (578)
2600
4
ACTROS MP2 / MP3
2658 LS
Diesel
Truck Tractor
15928
2003.04-.
425 (578)
2600
4
ACTROS MP2 / MP3
2660 L, LL
Diesel
Platform/Chassis
15928
2005.05-.
440 (598)
2600
4
ACTROS MP2 / MP3
2660 LK
Diesel
Dump Truck
15928
2003.04-.
440 (598)
2600
4
ACTROS MP2 / MP3
2660 S, LS
Diesel
Truck Tractor
15928
2008.06-.
440 (598)
2600
4
ACTROS MP2 / MP3
2665 LS
Diesel
Truck Tractor
15928
2003.04-.
480 (653)
2600
4
ACTROS MP2 / MP3
2732 AE
Diesel
Platform/Chassis
11946
2008.06-.
235 (320)
2700
5
ACTROS MP2 / MP3
2732 AKE
Diesel
Dump Truck
11946
2008.06-.
235 (320)
2700
5
ACTROS MP2 / MP3
2736 AE
Diesel
Platform/Chassis
11946
2008.06-.
265 (360)
2700
5
ACTROS MP2 / MP3
2736 AKE
Diesel
Dump Truck
11946
2008.06-.
265 (360)
2700
5
ACTROS MP2 / MP3
2741 AE
Diesel
Platform/Chassis
11946
2008.06-.
300 (408)
2700
5
ACTROS MP2 / MP3
2741 AKE
Diesel
Dump Truck
11946
2008.06-.
300 (408)
2700
5
ACTROS MP2 / MP3
2744 AE
Diesel
Platform/Chassis
11946
2008.06-.
320 (435)
2700
5
ACTROS MP2 / MP3
2744 AKE
Diesel
Dump Truck
11946
2008.06-.
320 (435)
2700
5
ACTROS MP2 / MP3
2746 AE
Diesel
Platform/Chassis
11946
2008.06-.
335 (456)
2700
5
ACTROS MP2 / MP3
2746 AKE
Diesel
Dump Truck
11946
2008.06-.
335 (456)
2700
5
ACTROS MP2 / MP3
2748 AE
Diesel
Platform/Chassis
11946
2008.06-.
350 (476)
2700
5
ACTROS MP2 / MP3
2748 AKE
Diesel
Dump Truck
11946
2008.06-.
350 (476)
2700
5
ACTROS MP2 / MP3
3231 B
Diesel
Concrete Mixer
11946
2003.04-.
230 (313)
3200
8
ACTROS MP2 / MP3
3231 K, 3232 K
Diesel
Dump Truck
11946
2003.04-.
230-235 (313-320)
3200
8
ACTROS MP2 / MP3
3232 B
Diesel
Concrete Mixer
11946
2003.04-.
235 (320)
3200
8
ACTROS MP2 / MP3
3235 B
Diesel
Concrete Mixer
11946
2003.04-.
260 (354)
3200
8
ACTROS MP2 / MP3
3235 K
Diesel
Dump Truck
11946
2003.04-.
260 (354)
3200
8
ACTROS MP2 / MP3
3236 B
Diesel
Concrete Mixer
11946
2003.04-.
265 (360)
3200
8
ACTROS MP2 / MP3
3236 K
Diesel
Dump Truck
11946
2003.04-.
265 (360)
3200
8
ACTROS MP2 / MP3
3240
Diesel
Platform/Chassis
11946
2003.04-.
290 (394)
3200
8
ACTROS MP2 / MP3
3240 B
Diesel
Concrete Mixer
11946
2003.04-.
290 (394)
3200
8
ACTROS MP2 / MP3
3240 K
Diesel
Dump Truck
11946
2003.04-.
290 (394)
3200
8
ACTROS MP2 / MP3
3241
Diesel
Platform/Chassis
11946
2003.04-.
300 (408)
3200
8
ACTROS MP2 / MP3
3241 B
Diesel
Concrete Mixer
11946
2003.04-.
300 (408)
3200
8
ACTROS MP2 / MP3
3241 K
Diesel
Dump Truck
11946
2003.04-.
300 (408)
3200
8
ACTROS MP2 / MP3
3241 L
Diesel
Platform/Chassis
11946
2008.06-.
300 (408)
3200
15
ACTROS MP2 / MP3
3241 L
Diesel
Platform/Chassis
11946
2008.06-.
300 (408)
3200
8
ACTROS MP2 / MP3
3243
Diesel
Platform/Chassis
11946
2002.10-.
315 (428)
3200
8
ACTROS MP2 / MP3
3243 B
Diesel
Concrete Mixer
11946
2003.04-.
315 (428)
3200
8
ACTROS MP2 / MP3
3243 K
Diesel
Dump Truck
11946
2003.04-.
315 (428)
3200
8
ACTROS MP2 / MP3
3244
Diesel
Platform/Chassis
11946
2003.04-.
320 (435)
3200
8
ACTROS MP2 / MP3
3244 B
Diesel
Concrete Mixer
11946
2003.04-.
320 (435)
3200
8
ACTROS MP2 / MP3
3244 K
Diesel
Dump Truck
11946
2003.04-.
320 (435)
3200
8
ACTROS MP2 / MP3
3246
Diesel
Platform/Chassis
11946
2003.04-.
335 (456)
3200
8
ACTROS MP2 / MP3
3246 B
Diesel
Concrete Mixer
11946
2003.04-.
335 (456)
3200
8
ACTROS MP2 / MP3
3246 K
Diesel
Dump Truck
11946
2003.04-.
335 (456)
3200
8
ACTROS MP2 / MP3
3248 B
Diesel
Concrete Mixer
11946
2003.04-.
350 (476)
3200
8
ACTROS MP2 / MP3
3248 K
Diesel
Dump Truck
11946
2003.04-.
350 (476)
3200
8
ACTROS MP2 / MP3
3248, L
Diesel
Platform/Chassis
11946
2003.04-.
350 (476)
3200
8
ACTROS MP2 / MP3
3250
Diesel
Platform/Chassis
15928
2003.04-.
370 (503)
3200
8
ACTROS MP2 / MP3
3255 L
Diesel
Platform/Chassis
15928
2009.02-.
405 (551)
3200
8
ACTROS MP2 / MP3
3260 L
Diesel
Platform/Chassis
15928
2009.02-.
440 (598)
3200
8
ACTROS MP2 / MP3
3331 A, 3332 A
Diesel
Platform/Chassis
11946
2003.04-.
230-235 (313-320)
3300
5
ACTROS MP2 / MP3
3331 AK, 3332 AK
Diesel
Dump Truck
11946
2003.04-.
230-235 (313-320)
3300
5
ACTROS MP2 / MP3
3331 B
Diesel
Concrete Mixer
11946
2003.04-.
230 (313)
3300
4
ACTROS MP2 / MP3
3331 K
Diesel
Dump Truck
11946
2003.04-.
230 (313)
3300
4
ACTROS MP2 / MP3
3331 S, 3332 S
Diesel
Truck Tractor
11946
2003.04-.
230-235 (313-320)
3300
4
ACTROS MP2 / MP3
3331, 3332
Diesel
Platform/Chassis
11946
2003.04-.
230-235 (313-320)
3300
4
ACTROS MP2 / MP3
3332 AK
Diesel
Dump Truck
11946
2003.04-.
235 (320)
3300
5
ACTROS MP2 / MP3
3332 AKE
Diesel
Dump Truck
11946
2003.04-.
235 (320)
2600
5
ACTROS MP2 / MP3
3332 AS
Diesel
Truck Tractor
11946
2003.04-.
235 (320)
3300
5
ACTROS MP2 / MP3
3332 B
Diesel
Concrete Mixer
11946
2003.04-.
235 (320)
3300
4
ACTROS MP2 / MP3
3332 K
Diesel
Dump Truck
11946
2003.04-.
230-235 (313-320)
3300
4
ACTROS MP2 / MP3
3335 A
Diesel
Platform/Chassis
11946
2003.04-.
260 (354)
3300
5
ACTROS MP2 / MP3
3335 B
Diesel
Concrete Mixer
11946
2003.04-.
260 (354)
3300
4
ACTROS MP2 / MP3
3335 K
Diesel
Dump Truck
11946
2003.04-.
260 (354)
3300
4
ACTROS MP2 / MP3
3336
Diesel
Platform/Chassis
11946
2003.04-.
265 (360)
3300
4
ACTROS MP2 / MP3
3336 A
Diesel
Platform/Chassis
11946
2003.04-.
265 (360)
3300
5
ACTROS MP2 / MP3
3336 AK
Diesel
Dump Truck
11946
2003.04-.
260-265 (354-360)
3300
5
ACTROS MP2 / MP3
3336 AKE
Diesel
Dump Truck
11946
2003.04-.
260-265 (354-360)
2800
5
ACTROS MP2 / MP3
3336 AS
Diesel
Truck Tractor
11946
2003.04-.
265 (360)
3300
5
ACTROS MP2 / MP3
3336 B
Diesel
Concrete Mixer
11946
2003.04-.
265 (360)
3300
4
ACTROS MP2 / MP3
3336 K
Diesel
Dump Truck
11946
2003.04-.
265 (360)
3300
4
ACTROS MP2 / MP3
3336 K
Diesel
Dump Truck
11946
2003.04-.
260-265 (354-360)
3300
8
ACTROS MP2 / MP3
3336 S
Diesel
Truck Tractor
11946
2003.04-.
265 (360)
3300
4
ACTROS MP2 / MP3
3339 A
Diesel
Platform/Chassis
11946
2003.04-.
290 (394)
3300
5
ACTROS MP2 / MP3
3339 AK
Diesel
Dump Truck
11946
2003.04-.
290 (394)
3300
5
ACTROS MP2 / MP3
3339 B
Diesel
Concrete Mixer
11946
2003.04-.
290 (394)
3300
4
ACTROS MP2 / MP3
3339 K
Diesel
Dump Truck
11946
2003.04-.
290 (394)
3300
4
ACTROS MP2 / MP3
3341
Diesel
Platform/Chassis
11946
2003.04-.
300 (408)
3300
4
ACTROS MP2 / MP3
3341 A
Diesel
Platform/Chassis
11946
2003.04-.
300 (408)
3300
5
ACTROS MP2 / MP3
3341 AK
Diesel
Dump Truck
11946
2003.04-.
300 (408)
3300
5
ACTROS MP2 / MP3
3341 AKE
Diesel
Dump Truck
11946
2003.04-.
300 (408)
2800
5
ACTROS MP2 / MP3
3341 AS
Diesel
Truck Tractor
11946
2003.04-.
300 (408)
3300
5
ACTROS MP2 / MP3
3341 B
Diesel
Concrete Mixer
11946
2003.04-.
300 (408)
3300
4
ACTROS MP2 / MP3
3341 K
Diesel
Dump Truck
11946
2003.04-.
300 (408)
3300
4
ACTROS MP2 / MP3
3341 S
Diesel
Truck Tractor
11946
2003.04-.
300 (408)
3300
4
ACTROS MP2 / MP3
3343 AK
Diesel
Dump Truck
11946
2003.04-.
315 (428)
3300
5
ACTROS MP2 / MP3
3343 B
Diesel
Concrete Mixer
11946
2003.04-.
315 (428)
3300
4
ACTROS MP2 / MP3
3343 K
Diesel
Dump Truck
11946
2003.04-.
315 (428)
3300
4
ACTROS MP2 / MP3
3344
Diesel
Platform/Chassis
11946
2003.04-.
315-320 (428-435)
3300
4
ACTROS MP2 / MP3
3344 A
Diesel
Platform/Chassis
11946
2003.04-.
315-320 (428-435)
3300
5
ACTROS MP2 / MP3
3344 AK
Diesel
Dump Truck
11946
2003.04-.
320 (435)
3300
5
ACTROS MP2 / MP3
3344 AKE
Diesel
Dump Truck
11946
2003.04-.
320 (435)
2800
5
ACTROS MP2 / MP3
3344 AS
Diesel
Truck Tractor
11946
2003.04-.
320 (435)
3300
5
ACTROS MP2 / MP3
3344 B
Diesel
Concrete Mixer
11946
2003.04-.
320 (435)
3300
4
ACTROS MP2 / MP3
3344 K
Diesel
Dump Truck
11946
2003.04-.
320 (435)
3300
4
ACTROS MP2 / MP3
3344 S
Diesel
Truck Tractor
11946
2003.04-.
320 (435)
3300
4
ACTROS MP2 / MP3
3346
Diesel
Platform/Chassis
11946
2003.04-.
335 (456)
3300
4
ACTROS MP2 / MP3
3346 A
Diesel
Platform/Chassis
11946
2003.04-.
335 (456)
3300
5
ACTROS MP2 / MP3
3346 AK
Diesel
Dump Truck
11946
2003.04-.
335 (456)
3300
5
ACTROS MP2 / MP3
3346 AKE
Diesel
Dump Truck
11946
2003.04-.
335 (456)
2800
5
ACTROS MP2 / MP3
3346 AS
Diesel
Truck Tractor
11946
2003.04-.
335 (456)
3300
5
ACTROS MP2 / MP3
3346 B
Diesel
Concrete Mixer
11946
2003.04-.
335 (456)
3300
4
ACTROS MP2 / MP3
3346 K
Diesel
Dump Truck
11946
2003.04-.
335 (456)
3300
4
ACTROS MP2 / MP3
3346 S
Diesel
Truck Tractor
11946
2003.04-.
335 (456)
3300
4
ACTROS MP2 / MP3
3348
Diesel
Platform/Chassis
15928
2003.04-.
350 (476)
3300
4
ACTROS MP2 / MP3
3348
Diesel
Platform/Chassis
11946
2003.04-.
350 (476)
3300
4
ACTROS MP2 / MP3
3348 A
Diesel
Platform/Chassis
11946
2003.04-.
350 (476)
3300
5
ACTROS MP2 / MP3
3348 AK
Diesel
Dump Truck
15928
2003.04-.
350 (476)
3300
5
ACTROS MP2 / MP3
3348 AK
Diesel
Dump Truck
11946
2003.04-.
350 (476)
3300
5
ACTROS MP2 / MP3
3348 AKE
Diesel
Dump Truck
11946
2003.04-.
350 (476)
2800
5
ACTROS MP2 / MP3
3348 AS
Diesel
Truck Tractor
11946
2003.04-.
350 (476)
3300
5
ACTROS MP2 / MP3
3348 AS
Diesel
Truck Tractor
15928
2003.04-.
350 (476)
3300
5
ACTROS MP2 / MP3
3348 B
Diesel
Concrete Mixer
11946
2003.04-.
350 (476)
3300
4
ACTROS MP2 / MP3
3348 K
Diesel
Dump Truck
15928
2003.04-.
350 (476)
3300
4
ACTROS MP2 / MP3
3348 K
Diesel
Dump Truck
11946
2003.04-.
350 (476)
3300
4
ACTROS MP2 / MP3
3348 S
Diesel
Truck Tractor
15928
2003.04-.
350 (476)
3300
4
ACTROS MP2 / MP3
3348 S
Diesel
Truck Tractor
11946
2003.04-.
350 (476)
3300
4
ACTROS MP2 / MP3
3350 S
Diesel
Truck Tractor
15928
2009.06-.
370 (503)
3300
4
ACTROS MP2 / MP3
3350, 3351
Diesel
Platform/Chassis
15928
2003.04-.
370-375 (503-510)
3300
4
ACTROS MP2 / MP3
3351 A
Diesel
Platform/Chassis
15928
2008.06-.
375 (510)
3300
5
ACTROS MP2 / MP3
3351 AK
Diesel
Dump Truck
15928
2003.04-.
370-375 (503-510)
3300
5
ACTROS MP2 / MP3
3351 AS
Diesel
Truck Tractor
15928
2003.04-.
370-375 (503-510)
3300
5
ACTROS MP2 / MP3
3351 K
Diesel
Dump Truck
15928
2003.04-.
370-375 (503-510)
3300
4
ACTROS MP2 / MP3
3351 S
Diesel
Truck Tractor
15928
2003.04-.
375 (510)
3300
4
ACTROS MP2 / MP3
3354, 3355
Diesel
Platform/Chassis
15928
2003.04-.
395-405 (537-551)
3300
4
ACTROS MP2 / MP3
3355 A
Diesel
Platform/Chassis
15928
2003.04-.
405 (551)
3300
5
ACTROS MP2 / MP3
3355 AK
Diesel
Dump Truck
15928
2003.04-.
405 (551)
3300
5
ACTROS MP2 / MP3
3355 AS
Diesel
Truck Tractor
15928
2003.04-.
405 (551)
3300
5
ACTROS MP2 / MP3
3355 S
Diesel
Truck Tractor
15928
2003.04-.
405 (551)
3300
4
ACTROS MP2 / MP3
3358
Diesel
Platform/Chassis
15928
2003.04-.
425 (578)
3300
4
ACTROS MP2 / MP3
3360
Diesel
Platform/Chassis
15928
2003.04-.
440 (598)
3300
4
ACTROS MP2 / MP3
3360 A
Diesel
Platform/Chassis
15928
2003.04-.
440 (598)
3300
5
ACTROS MP2 / MP3
3360 AK
Diesel
Dump Truck
15928
2003.04-.
440 (598)
3300
5
ACTROS MP2 / MP3
3365 A
Diesel
Platform/Chassis
15928
2003.04-.
480 (653)
3300
5
ACTROS MP2 / MP3
3550 S
Diesel
Truck Tractor
15928
2009.06-.
370 (503)
3500
4
ACTROS MP2 / MP3
4036 K
Diesel
Dump Truck
11946
2009.06-.
265 (360)
4000
4
ACTROS MP2 / MP3
4140 AK
Diesel
Dump Truck
11946
2003.04-.
290-300 (394-408)
4100
11
ACTROS MP2 / MP3
4140 B
Diesel
Concrete Mixer
11946
2003.04-.
290 (394)
4100
8
ACTROS MP2 / MP3
4140 K
Diesel
Dump Truck
11946
2003.04-.
290-300 (394-408)
4100
10
ACTROS MP2 / MP3
4140 K
Diesel
Dump Truck
11946
2003.04-.
290-300 (394-408)
4100
8
ACTROS MP2 / MP3
4141 AK
Diesel
Dump Truck
11946
2003.04-.
300 (408)
4100
11
ACTROS MP2 / MP3
4141 B
Diesel
Concrete Mixer
11946
2003.04-.
300 (408)
4100
8
ACTROS MP2 / MP3
4141 K
Diesel
Dump Truck
11946
2003.04-.
300 (408)
4100
8
ACTROS MP2 / MP3
4141 K
Diesel
Dump Truck
11946
2003.04-.
300 (408)
4100
10
ACTROS MP2 / MP3
4143 AK
Diesel
Dump Truck
11946
2003.04-.
315 (428)
4100
11
ACTROS MP2 / MP3
4143 B
Diesel
Concrete Mixer
11946
2003.04-.
315 (428)
4100
8
ACTROS MP2 / MP3
4143 K
Diesel
Dump Truck
11946
2003.04-.
315 (428)
4100
10
ACTROS MP2 / MP3
4144 AK
Diesel
Dump Truck
11946
2003.04-.
320 (435)
4100
11
ACTROS MP2 / MP3
4144 B
Diesel
Concrete Mixer
11946
2003.04-.
320 (435)
4100
8
ACTROS MP2 / MP3
4144 K
Diesel
Dump Truck
11946
2003.04-.
315-320 (428-435)
4100
8
ACTROS MP2 / MP3
4144 K
Diesel
Dump Truck
11946
2003.04-.
320 (435)
4100
8
ACTROS MP2 / MP3
4144 K
Diesel
Dump Truck
11946
2003.04-.
320 (435)
4100
10
ACTROS MP2 / MP3
4146 AK
Diesel
Dump Truck
11946
2003.04-.
335 (456)
4100
11
ACTROS MP2 / MP3
4146 B
Diesel
Concrete Mixer
11946
2003.04-.
335 (456)
4100
8
ACTROS MP2 / MP3
4146 K
Diesel
Dump Truck
11946
2003.04-.
335 (456)
4100
8
ACTROS MP2 / MP3
4146 K
Diesel
Dump Truck
11946
2003.04-.
335 (456)
4100
10
ACTROS MP2 / MP3
4148 AK
Diesel
Dump Truck
11946
2003.04-.
350 (476)
4100
11
ACTROS MP2 / MP3
4148 AK
Diesel
Dump Truck
15928
2003.04-.
350 (476)
4100
11
ACTROS MP2 / MP3
4148 B
Diesel
Concrete Mixer
11946
2003.04-.
350 (476)
4100
8
ACTROS MP2 / MP3
4148 K
Diesel
Dump Truck
11946
2003.04-.
350 (476)
4100
8
ACTROS MP2 / MP3
4148 K
Diesel
Dump Truck
15928
2003.04-.
350 (476)
4100
10
ACTROS MP2 / MP3
4148 K
Diesel
Dump Truck
11946
2003.04-.
350 (476)
4100
10
ACTROS MP2 / MP3
4148 K
Diesel
Dump Truck
15928
2003.04-.
350 (476)
4100
8
ACTROS MP2 / MP3
4150 AK
Diesel
Dump Truck
15928
2003.04-.
370 (503)
4100
11
ACTROS MP2 / MP3
4150 K
Diesel
Dump Truck
15928
2003.04-.
370 (503)
4100
8
ACTROS MP2 / MP3
4150 K
Diesel
Dump Truck
15928
2003.04-.
370 (503)
4100
10
ACTROS MP2 / MP3
4151 AK
Diesel
Dump Truck
15928
2003.04-.
375 (510)
4100
11
ACTROS MP2 / MP3
4151 K
Diesel
Dump Truck
15928
2005.05-.
375 (510)
4100
8
ACTROS MP2 / MP3
4151 K
Diesel
Dump Truck
15928
2003.04-.
375 (510)
4100
10
ACTROS MP2 / MP3
4154 S
Diesel
Truck Tractor
15928
2003.04-.
395 (537)
4100
8
ACTROS MP2 / MP3
4155 AK
Diesel
Dump Truck
15928
2003.04-.
405 (551)
4100
11
ACTROS MP2 / MP3
4155 K
Diesel
Dump Truck
15928
2003.04-.
405 (551)
4100
8
ACTROS MP2 / MP3
4160 AK
Diesel
Dump Truck
15928
2003.04-.
440 (598)
4100
11
ACTROS MP2 / MP3
4160 K
Diesel
Dump Truck
15928
2003.04-.
440 (598)
4100
8
ACTROS MP2 / MP3
4160 S
Diesel
Truck Tractor
15928
2002.10-.
448 (609)
4100
8
ACTROS MP2 / MP3
4165 AK
Diesel
Dump Truck
15928
2003.04-.
480 (653)
4100
11
ACTROS MP2 / MP3
4165 S
Diesel
Truck Tractor
15928
2008.08-.
480 (653)
4100
8
ACTROS MP2 / MP3
5041 AK
Diesel
Dump Truck
11946
2008.06-.
300 (408)
5000
22
ACTROS MP2 / MP3
5041 B
Diesel
Concrete Mixer
11946
2008.06-.
300 (408)
5000
21
ACTROS MP2 / MP3
5041 K
Diesel
Dump Truck
11946
2008.06-.
300 (408)
5000
21
ACTROS MP2 / MP3
5044 AK
Diesel
Dump Truck
11946
2008.06-.
320 (435)
5000
22
ACTROS MP2 / MP3
5044 B
Diesel
Concrete Mixer
11946
2008.06-.
320 (435)
5000
21
ACTROS MP2 / MP3
5044 K
Diesel
Dump Truck
11946
2008.06-.
320 (435)
5000
21
ACTROS MP2 / MP3
5046 AK
Diesel
Dump Truck
11946
2008.06-.
335 (456)
5000
22
ACTROS MP2 / MP3
5046 B
Diesel
Concrete Mixer
11946
2008.06-.
335 (456)
5000
21
ACTROS MP2 / MP3
5046 K
Diesel
Dump Truck
11946
2008.06-.
335 (456)
5000
21
ACTROS MP2 / MP3
5048 AK
Diesel
Dump Truck
11946
2008.06-.
350 (476)
5000
22