Here you can inquire your individual shop login.
Please login to see your individual prices and our avaliability.
Repair Kit, clutch booster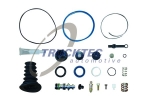 TRUCKTEC part number: 03.23.016
Amount per packaging unit: 1
Date added: 2023-09-24 01:28:17 | Date last modified: 2023-09-24 01:28:17
Please register or login to see prices and availability.
Comparison numbers:
OE-No.
KNORR-BREMSE
627367AM
628476AM

VOLVO
3093098
85102142

model
product line
fuel
body
cubic capacity
year
power
tonnage / cylinders
axle
commercial vehicles - VOLVO
8500
8500
Diesel
Bus
12100
1999.01-.
250 (340)
1800
1
8500
8500
Diesel
Bus
12100
1999.01-.
280 (380)
1800
1
8500
8500
Diesel
Bus
12100
1999.01-.
250 (340)
1800
3
8500
8500
Diesel
Bus
12100
1999.01-.
280 (380)
1800
3
8500
8500
Diesel
Bus
12100
1999.01-.
250 (340)
1800
7
8500
8500
Diesel
Bus
12100
1999.01-.
280 (380)
1800
7
9700
9700
Diesel
Bus
12100
2001.10-.
280 (380)
2650
7
9700
9700
Diesel
Bus
12100
2001.10-.
309 (420)
2650
7
9700
9700
Diesel
Bus
12100
2007.10-.
338 (460)
1900
1
9700
9700
Diesel
Bus
12100
2001.04-.
250 (340)
1900
1
9700
9700
Diesel
Bus
12100
2007.10-.
338 (460)
2650
7
9700
9700
Diesel
Bus
12100
2001.04-.
280 (380)
1900
1
9700
9700
Diesel
Bus
12100
2001.04-.
309 (420)
1900
1
9700
9700
Diesel
Bus
12100
2001.10-.
250 (340)
2650
7
9900
9900
Diesel
Bus
12100
2001.10-.
309 (420)
1800
1
9900
9900
Diesel
Bus
12100
2001.10-.
309 (420)
2650
3
9900
9900
Diesel
Bus
12100
2007.10-.
338 (460)
1900
1
9900
9900
Diesel
Bus
12100
2007.10-.
338 (460)
2650
7
B12
B12
Diesel
Bus
12100
2006.02-.
309 (420)
1900
1
B12
B12
Diesel
Bus
12100
2006.02-.
338 (460)
1900
1
B12
B12
Diesel
Bus
12100
2006.02-.
250 (340)
2600
3
B12
B12
Diesel
Bus
12100
2006.02-.
309 (420)
2600
3
B12
B12
Diesel
Bus
12100
2006.02-.
338 (460)
2600
3
B12
B12
Diesel
Bus
12100
2006.02-.
250 (340)
1900
1
FH
400
Diesel
Platform/Chassis
12800
2005.09-.
294 (400)
4200
6
FH
400
Diesel
Platform/Chassis
12800
2005.09-.
294 (400)
2600
4
FH
400
Diesel
Platform/Chassis
12800
2005.09-.
294 (400)
2100
1
FH
400
Diesel
Platform/Chassis
12800
2005.09-.
294 (400)
3500
14
FH
400
Diesel
Platform/Chassis
12800
2005.09-.
294 (400)
2600
3
FH
400
Diesel
Platform/Chassis
12800
2005.09-.
294 (400)
2700
7
FH
400
Diesel
Truck Tractor
12800
2005.09-.
294 (400)
2600
3
FH
400
Diesel
Truck Tractor
12800
2005.09-.
294 (400)
2600
4
FH
400
Diesel
Truck Tractor
12800
2005.09-.
294 (400)
1800
1
FH
420
Diesel
Platform/Chassis
12800
2009.01-.
309 (420)
4200
6
FH
420
Diesel
Platform/Chassis
12800
2009.01-.
309 (420)
2700
3
FH
420
Diesel
Platform/Chassis
12800
2009.01-.
309 (420)
3700
8
FH
420
Diesel
Platform/Chassis
12800
2009.01-.
309 (420)
2700
7
FH
420
Diesel
Platform/Chassis
12800
2009.01-.
309 (420)
3400
4
FH
420
Diesel
Platform/Chassis
12800
2009.01-.
309 (420)
2100
1
FH
420
Diesel
Platform/Chassis
12800
2009.01-.
309 (420)
3500
14
FH
420
Diesel
Platform/Chassis
12800
2009.01-.
309 (420)
3500
13
FH
420
Diesel
Truck Tractor
12800
2009.01-.
309 (420)
3310
4
FH
420
Diesel
Truck Tractor
12800
2009.01-.
309 (420)
2700
3
FH
420
Diesel
Truck Tractor
12800
2009.01-.
309 (420)
2010
1
FH
420
Diesel
Truck Tractor
12800
2009.01-.
309 (420)
2610
7
FH
440
Diesel
Platform/Chassis
12800
2005.09-.
324 (440)
2700
7
FH
440
Diesel
Platform/Chassis
12800
2005.09-.
324 (440)
2600
3
FH
440
Diesel
Platform/Chassis
12800
2005.09-.
324 (440)
4200
6
FH
440
Diesel
Platform/Chassis
12800
2005.09-.
324 (440)
2600
4
FH
440
Diesel
Platform/Chassis
12800
2005.09-.
324 (440)
2100
1
FH
440
Diesel
Platform/Chassis
12800
2005.09-.
324 (440)
3500
14
FH
440
Diesel
Truck Tractor
12800
2005.09-.
324 (440)
2600
3
FH
440
Diesel
Truck Tractor
12800
2005.09-.
324 (440)
1800
1
FH
440
Diesel
Truck Tractor
12800
2005.09-.
324 (440)
2600
4
FH
460
Diesel
Platform/Chassis
12800
2009.01-.
338 (460)
3500
14
FH
460
Diesel
Platform/Chassis
12800
2009.01-.
338 (460)
2600
3
FH
460
Diesel
Platform/Chassis
12800
2009.01-.
338 (460)
3400
4
FH
460
Diesel
Platform/Chassis
12800
2009.01-.
338 (460)
2100
1
FH
460
Diesel
Platform/Chassis
12800
2009.01-.
338 (460)
2700
7
FH
460
Diesel
Platform/Chassis
12800
2009.01-.
338 (460)
4200
6
FH
460
Diesel
Truck Tractor
12800
2009.01-.
338 (460)
2700
3
FH
460
Diesel
Truck Tractor
12800
2009.01-.
338 (460)
2010
1
FH
460
Diesel
Truck Tractor
12800
2009.01-.
338 (460)
3310
4
FH
480
Diesel
Platform/Chassis
12800
2005.09-.
353 (480)
2100
1
FH
480
Diesel
Platform/Chassis
12800
2005.09-.
353 (480)
2600
4
FH
480
Diesel
Platform/Chassis
12800
2005.09-.
353 (480)
2700
7
FH
480
Diesel
Platform/Chassis
12800
2005.09-.
353 (480)
3500
14
FH
480
Diesel
Platform/Chassis
12800
2005.09-.
353 (480)
4200
6
FH
480
Diesel
Platform/Chassis
12800
2005.09-.
353 (480)
2600
3
FH
480
Diesel
Truck Tractor
12800
2005.09-.
353 (480)
1800
1
FH
480
Diesel
Truck Tractor
12800
2005.09-.
353 (480)
2600
4
FH
480
Diesel
Truck Tractor
12800
2005.09-.
353 (480)
2600
3
FH
500
Diesel
Platform/Chassis
12800
2009.01-.
368 (500)
4200
6
FH
500
Diesel
Platform/Chassis
12800
2007.09-.
368 (500)
2100
1
FH
500
Diesel
Platform/Chassis
12800
2009.01-.
368 (500)
2600
3
FH
500
Diesel
Platform/Chassis
12800
2007.09-.
368 (500)
3500
14
FH
500
Diesel
Platform/Chassis
12800
2009.01-.
368 (500)
3400
4
FH
500
Diesel
Platform/Chassis
12800
2007.09-.
368 (500)
2700
7
FH
500
Diesel
Truck Tractor
12800
2009.01-.
368 (500)
3310
4
FH
500
Diesel
Truck Tractor
12800
2005.09-.
368 (500)
1800
1
FH
500
Diesel
Truck Tractor
12800
2009.01-.
368 (500)
2700
3
FH
520
Diesel
Platform/Chassis
12800
2005.09-.
382 (520)
2700
7
FH
520
Diesel
Platform/Chassis
12800
2005.09-.
382 (520)
2100
1
FH
520
Diesel
Platform/Chassis
12800
2005.09-.
382 (520)
2600
4
FH
520
Diesel
Platform/Chassis
12800
2005.09-.
382 (520)
3500
14
FH
520
Diesel
Platform/Chassis
12800
2005.09-.
382 (520)
4200
6
FH
520
Diesel
Platform/Chassis
12800
2005.09-.
382 (520)
2600
3
FH
520
Diesel
Truck Tractor
12800
2005.09-.
382 (520)
2600
3
FH
520
Diesel
Truck Tractor
12800
2005.09-.
382 (520)
1800
1
FH
520
Diesel
Truck Tractor
12800
2005.09-.
382 (520)
2600
4
FH
540
Diesel
Platform/Chassis
12800
2009.01-.
397 (540)
2700
7
FH
540
Diesel
Platform/Chassis
12800
2009.01-.
397 (540)
4200
6
FH
540
Diesel
Platform/Chassis
12800
2009.01-.
397 (540)
2600
3
FH
540
Diesel
Platform/Chassis
12800
2009.01-.
397 (540)
2100
1
FH
540
Diesel
Platform/Chassis
12800
2009.01-.
397 (540)
3400
4
FH
540
Diesel
Platform/Chassis
12800
2009.01-.
397 (540)
3500
14
FH
540
Diesel
Truck Tractor
12800
2009.01-.
397 (540)
2010
1
FH
540
Diesel
Truck Tractor
12800
2009.01-.
397 (540)
2700
3
FH
540
Diesel
Truck Tractor
12800
2009.01-.
397 (540)
3310
4
FH II
420
Diesel
Platform/Chassis
12800
2012.05-.
309 (420)
2610
7
FH II
420
Diesel
Platform/Chassis
12800
2012.05-.
309 (420)
4200
8
FH II
420
Diesel
Platform/Chassis
12800
2012.05-.
309 (420)
2700
7
FH II
420
Diesel
Platform/Chassis
12800
2012.05-.
309 (420)
2010
1
FH II
420
Diesel
Platform/Chassis
12800
2012.05-.
309 (420)
3400
4
FH II
420
Diesel
Platform/Chassis
12800
2012.05-.
309 (420)
3700
8
FH II
420
Diesel
Platform/Chassis
12800
2012.05-.
309 (420)
2100
1
FH II
420
Diesel
Platform/Chassis
12800
2012.05-.
309 (420)
2900
4
FH II
420
Diesel
Platform/Chassis
12800
2012.05-.
309 (420)
3500
14
FH II
420
Diesel
Platform/Chassis
12800
2012.05-.
309 (420)
3500
8
FH II
420
Diesel
Truck Tractor
12800
2012.05-.
309 (420)
2010
1
FH II
420
Diesel
Truck Tractor
12800
2012.01-.
309 (420)
2850
4
FH II
420
Diesel
Truck Tractor
12800
2012.01-.
309 (420)
2700
3
FH II
420
Diesel
Truck Tractor
12800
2012.05-.
309 (420)
2650
7
FH II
420
Diesel
Truck Tractor
12800
2012.05-.
309 (420)
3500
14
FH II
420
Diesel
Truck Tractor
12800
2012.01-.
309-313 (420-426)
1860
1
FH II
420
Diesel
Truck Tractor
12800
2012.05-.
309 (420)
2610
7
FH II
420
Diesel
Truck Tractor
12800
2012.05-.
309 (420)
3350
4
FH II
460
Diesel
Platform/Chassis
12800
2012.05-.
338 (460)
3500
8
FH II
460
Diesel
Platform/Chassis
12800
2012.05-.
338 (460)
2610
7
FH II
460
Diesel
Platform/Chassis
12800
2012.05-.
338 (460)
4200
8
FH II
460
Diesel
Platform/Chassis
12800
2012.05-.
338 (460)
2700
7
FH II
460
Diesel
Platform/Chassis
12800
2012.05-.
338 (460)
2010
1
FH II
460
Diesel
Platform/Chassis
12800
2012.05-.
338 (460)
3400
4
FH II
460
Diesel
Platform/Chassis
12800
2012.05-.
338 (460)
3700
8
FH II
460
Diesel
Platform/Chassis
12800
2012.05-.
338 (460)
2100
1
FH II
460
Diesel
Platform/Chassis
12800
2012.05-.
338 (460)
2900
4
FH II
460
Diesel
Platform/Chassis
12800
2012.05-.
338 (460)
3500
14
FH II
460
Diesel
Truck Tractor
12800
2012.01-.
338 (460)
1860
1
FH II
460
Diesel
Truck Tractor
12800
2012.05-.
338 (460)
2610
7
FH II
460
Diesel
Truck Tractor
12800
2012.05-.
338 (460)
3350
4
FH II
460
Diesel
Truck Tractor
12800
2012.05-.
338 (460)
2010
1
FH II
460
Diesel
Truck Tractor
12800
2012.01-.
338 (460)
2850
4
FH II
460
Diesel
Truck Tractor
12800
2012.01-.
338 (460)
2700
3
FH II
460
Diesel
Truck Tractor
12800
2012.05-.
338 (460)
2650
7
FH II
460
Diesel
Truck Tractor
12800
2012.05-.
338 (460)
3500
8
FH II
500
Diesel
Platform/Chassis
12800
2012.05-.
368 (500)
2100
1
FH II
500
Diesel
Platform/Chassis
12800
2012.05-.
368 (500)
2900
4
FH II
500
Diesel
Platform/Chassis
12800
2012.05-.
368 (500)
3500
14
FH II
500
Diesel
Platform/Chassis
12800
2012.05-.
368 (500)
3500
8
FH II
500
Diesel
Platform/Chassis
12800
2012.05-.
368 (500)
2610
7
FH II
500
Diesel
Platform/Chassis
12800
2012.05-.
368 (500)
4200
8
FH II
500
Diesel
Platform/Chassis
12800
2012.05-.
368 (500)
2700
7
FH II
500
Diesel
Platform/Chassis
12800
2012.05-.
368 (500)
2010
1
FH II
500
Diesel
Platform/Chassis
12800
2012.05-.
368 (500)
3400
4
FH II
500
Diesel
Platform/Chassis
12800
2012.05-.
368 (500)
3700
8
FH II
500
Diesel
Truck Tractor
12800
2012.05-.
368 (500)
2650
7
FH II
500
Diesel
Truck Tractor
12800
2012.05-.
368 (500)
3500
8
FH II
500
Diesel
Truck Tractor
12800
2012.01-.
368 (500)
1860
1
FH II
500
Diesel
Truck Tractor
12800
2012.05-.
368 (500)
2610
7
FH II
500
Diesel
Truck Tractor
12800
2012.05-.
368 (500)
3350
4
FH II
500
Diesel
Truck Tractor
12800
2012.05-.
368 (500)
2010
1
FH II
500
Diesel
Truck Tractor
12800
2012.01-.
368-373 (500-507)
2850
4
FH II
500
Diesel
Truck Tractor
12800
2012.01-.
368 (500)
2700
3
FH II
500
Diesel
Truck Tractor
12800
2012.01-.
368 (500)
3500
6
FH II
500
Diesel
Truck Tractor
12800
2012.09-.
368 (500)
4200
6
FH II
540
Diesel
Platform/Chassis
12800
2012.05-.
397 (540)
3400
4
FH II
540
Diesel
Platform/Chassis
12800
2012.05-.
397 (540)
3700
8
FH II
540
Diesel
Platform/Chassis
12800
2012.05-.
397 (540)
2100
1
FH II
540
Diesel
Platform/Chassis
12800
2012.05-.
397 (540)
2900
4
FH II
540
Diesel
Platform/Chassis
12800
2012.05-.
397 (540)
3500
14
FH II
540
Diesel
Platform/Chassis
12800
2012.05-.
397 (540)
3500
8
FH II
540
Diesel
Platform/Chassis
12800
2012.05-.
397 (540)
2610
7
FH II
540
Diesel
Platform/Chassis
12800
2012.05-.
397 (540)
4200
8
FH II
540
Diesel
Platform/Chassis
12800
2012.05-.
397 (540)
2700
7
FH II
540
Diesel
Platform/Chassis
12800
2012.05-.
397 (540)
2010
1
FH II
540
Diesel
Truck Tractor
12800
2012.05-.
397 (540)
2650
7
FH II
540
Diesel
Truck Tractor
12800
2012.05-.
397 (540)
3500
8
FH II
540
Diesel
Truck Tractor
12800
2012.01-.
397 (540)
1860
1
FH II
540
Diesel
Truck Tractor
12800
2012.05-.
397 (540)
2610
7
FH II
540
Diesel
Truck Tractor
12800
2012.05-.
397 (540)
3350
4
FH II
540
Diesel
Truck Tractor
12800
2012.05-.
397 (540)
2010
1
FH II
540
Diesel
Truck Tractor
12800
2012.01-.
397 (540)
2850
4
FH II
540
Diesel
Truck Tractor
12800
2012.01-.
397 (540)
2700
3
FH12
FH 12/340
Diesel
Dump Truck
12100
1993.08-.
250 (340)
2600
4
FH12
FH 12/340
Diesel
Platform/Chassis
12100
1993.08-.
250 (340)
2600
4
FH12
FH 12/340
Diesel
Platform/Chassis
12100
1993.08-.
250 (340)
3200
14
FH12
FH 12/340
Diesel
Platform/Chassis
12100
1993.08-.
250 (340)
3200
8
FH12
FH 12/340
Diesel
Platform/Chassis
12100
1993.08-.
250 (340)
1800
1
FH12
FH 12/340
Diesel
Platform/Chassis
12100
1993.08-.
250 (340)
2600
3
FH12
FH 12/340
Diesel
Truck Tractor
12100
1995.01-.
250 (340)
2500
3
FH12
FH 12/340
Diesel
Truck Tractor
12100
1993.08-.
250 (340)
2600
3
FH12
FH 12/340
Diesel
Truck Tractor
12100
1993.08-.
250 (340)
2600
4
FH12
FH 12/340
Diesel
Truck Tractor
12100
1993.08-.
250 (340)
1800
1
FH12
FH 12/380
Diesel
Dump Truck
12100
1993.08-.
279 (379)
2600
4
FH12
FH 12/380
Diesel
Platform/Chassis
12100
1993.08-.
279 (379)
3200
14
FH12
FH 12/380
Diesel
Platform/Chassis
12100
1993.08-.
279 (379)
3200
8
FH12
FH 12/380
Diesel
Platform/Chassis
12100
1993.08-.
279 (379)
1800
1
FH12
FH 12/380
Diesel
Platform/Chassis
12100
1993.08-.
279 (379)
2600
3
FH12
FH 12/380
Diesel
Platform/Chassis
12100
1993.08-.
279 (379)
2600
4
FH12
FH 12/380
Diesel
Truck Tractor
12100
1993.08-.
279 (379)
2600
3
FH12
FH 12/380
Diesel
Truck Tractor
12100
1993.08-.
279 (379)
2600
4
FH12
FH 12/380
Diesel
Truck Tractor
12100
1993.08-.
279-280 (379-381)
1800
1
FH12
FH 12/380
Diesel
Truck Tractor
12100
1995.01-.
279 (379)
2500
3
FH12
FH 12/420
Diesel
Dump Truck
12100
1993.08-.
309 (420)
2600
4
FH12
FH 12/420
Diesel
Platform/Chassis
12100
1993.08-.
309 (420)
3200
14
FH12
FH 12/420
Diesel
Platform/Chassis
12100
1993.08-.
309 (420)
3200
8
FH12
FH 12/420
Diesel
Platform/Chassis
12100
1993.08-.
309 (420)
1800
1
FH12
FH 12/420
Diesel
Platform/Chassis
12100
1993.08-.
309 (420)
2600
3
FH12
FH 12/420
Diesel
Platform/Chassis
12100
1993.08-.
309 (420)
2600
4
FH12
FH 12/420
Diesel
Truck Tractor
12100
1993.08-.
309 (420)
2600
4
FH12
FH 12/420
Diesel
Truck Tractor
12100
1993.08-.
309 (420)
1800
1
FH12
FH 12/420
Diesel
Truck Tractor
12100
1995.01-.
309 (420)
2500
3
FH12
FH 12/420
Diesel
Truck Tractor
12100
1993.08-.
309 (420)
2600
3
FH12
FH 12/460
Diesel
Platform/Chassis
12100
1998.08-.
338 (460)
1800
1
FH12
FH 12/460
Diesel
Platform/Chassis
12100
1998.08-.
338 (460)
3200
14
FH12
FH 12/460
Diesel
Platform/Chassis
12100
1998.08-.
338 (460)
2600
3
FH12
FH 12/460
Diesel
Platform/Chassis
12100
1998.08-.
338 (460)
3200
8
FH12
FH 12/460
Diesel
Platform/Chassis
12100
1998.08-.
338 (460)
2600
4
FH12
FH 12/460
Diesel
Truck Tractor
12100
1998.08-.
338 (460)
2600
4
FH12
FH 12/460
Diesel
Truck Tractor
12100
1998.08-.
338 (460)
2500
3
FH12
FH 12/460
Diesel
Truck Tractor
12100
1998.08-.
338 (460)
1800
1
FH12
FH 12/460
Diesel
Truck Tractor
12100
1998.08-.
338 (460)
2600
3
FH12
FH 12/500
Diesel
Platform/Chassis
12100
2001.09-.
368 (500)
1800
3
FH12
FH 12/500
Diesel
Platform/Chassis
12100
2001.09-.
368 (500)
1800
1
FH12
FH 12/500
Diesel
Truck Tractor
12100
2001.09-.
368 (500)
1800
3
FH12
FH 12/500
Diesel
Truck Tractor
12100
2001.09-.
368 (500)
1800
1
FH16
FH 16/470
Diesel
Platform/Chassis
16120
1993.08-1999.12
346 (470)
1800
1
FH16
FH 16/470
Diesel
Platform/Chassis
16120
1993.08-1999.12
346 (470)
2600
3
FH16
FH 16/470
Diesel
Platform/Chassis
16120
1993.08-1999.12
346 (470)
2600
4
FH16
FH 16/470
Diesel
Truck Tractor
16120
1993.08-1999.12
346 (470)
2500
4
FH16
FH 16/470
Diesel
Truck Tractor
16120
1993.08-1999.12
346 (470)
1800
1
FH16
FH 16/520
Diesel
Platform/Chassis
16120
1993.08-2002.12
382 (520)
1800
1
FH16
FH 16/520
Diesel
Platform/Chassis
16120
1993.08-2002.12
382 (520)
2600
3
FH16
FH 16/520
Diesel
Platform/Chassis
16120
1993.08-2002.12
382 (520)
2600
4
FH16
FH 16/520
Diesel
Platform/Chassis
16120
1995.01-.
382 (520)
2500
3
FH16
FH 16/520
Diesel
Truck Tractor
16120
1993.08-2002.12
382 (520)
1800
1
FH16
FH 16/520
Diesel
Truck Tractor
16120
1993.08-2002.12
382 (520)
2600
3
FH16
FH 16/520
Diesel
Truck Tractor
16120
1993.08-2002.12
382 (520)
2600
4
FH16
FH 16/540
Diesel
Platform/Chassis
16120
2009.01-.
396-397 (539-540)
2610
7
FH16
FH 16/540
Diesel
Platform/Chassis
16120
2009.01-.
396-397 (539-540)
3500
14
FH16
FH 16/540
Diesel
Platform/Chassis
16120
2009.01-.
396-397 (539-540)
3500
15
FH16
FH 16/540
Diesel
Platform/Chassis
16120
2009.01-.
396 (540)
3700
8
FH16
FH 16/540
Diesel
Truck Tractor
16120
2009.01-.
396-397 (539-540)
2700
3
FH16
FH 16/540, FH 16/550
Diesel
Platform/Chassis
16120
2003.01-.
396-404 (540-549)
2910
4
FH16
FH 16/540, FH 16/550
Diesel
Platform/Chassis
16120
2003.01-.
396-404 (540-549)
2100
1
FH16
FH 16/540, FH 16/550
Diesel
Platform/Chassis
16120
2003.01-.
396-404 (540-549)
3500
13
FH16
FH 16/540, FH 16/550
Diesel
Platform/Chassis
16120
2003.01-.
396-404 (540-549)
2700
3
FH16
FH 16/540, FH 16/550
Diesel
Platform/Chassis
16120
2003.01-.
396-404 (540-549)
3700
6
FH16
FH 16/540, FH 16/550
Diesel
Truck Tractor
16120
2003.01-.
396-404 (540-549)
2010
1
FH16
FH 16/540, FH 16/550
Diesel
Truck Tractor
16120
2003.01-.
396-404 (540-549)
2600
3
FH16
FH 16/540, FH 16/550
Diesel
Truck Tractor
16120
2003.01-.
396-404 (540-549)
2800
4
FH16
FH 16/540, FH 16/550
Diesel
Truck Tractor
16120
2007.08-.
396-404 (539-550)
3400
4
FH16
FH 16/550
Diesel
Platform/Chassis
16120
2005.05-.
396-404 (540-549)
3500
3
FH16
FH 16/550
Diesel
Truck Tractor
16120
2003.01-.
396-404 (540-549)
3500
6
FH16
FH 16/550
Diesel
Truck Tractor
16120
2005.09-.
404-405 (550-551)
2600
4
FH16
FH 16/550
Diesel
Truck Tractor
16120
2005.05-.
396-404 (540-549)
3500
3
FH16
FH 16/580
Diesel
Platform/Chassis
16120
2006.09-.
426 (580)
3500
13
FH16
FH 16/580
Diesel
Platform/Chassis
16120
2006.09-.
426 (580)
3700
6
FH16
FH 16/580
Diesel
Platform/Chassis
16120
2006.09-.
426 (580)
2700
3
FH16
FH 16/580
Diesel
Platform/Chassis
16120
2009.01-.
426 (580)
3500
14
FH16
FH 16/580
Diesel
Platform/Chassis
16120
2009.01-.
426 (580)
2610
7
FH16
FH 16/580
Diesel
Platform/Chassis
16120
2006.09-.
426 (580)
2800
4
FH16
FH 16/580
Diesel
Platform/Chassis
16120
2009.01-.
426 (580)
3500
15
FH16
FH 16/580
Diesel
Platform/Chassis
16120
2006.09-.
426 (580)
2100
1
FH16
FH 16/580
Diesel
Truck Tractor
16120
2006.09-.
426 (580)
1800
1
FH16
FH 16/580
Diesel
Truck Tractor
16120
2006.09-.
426 (580)
2700
3
FH16
FH 16/580
Diesel
Truck Tractor
16120
2006.09-.
426 (580)
2800
4
FH16
FH 16/600
Diesel
Platform/Chassis
16120
2009.01-.
441 (600)
2910
4
FH16
FH 16/600
Diesel
Platform/Chassis
16120
2009.01-.
441 (600)
2600
3
FH16
FH 16/600
Diesel
Platform/Chassis
16120
2009.01-.
441 (600)
2610
7
FH16
FH 16/600
Diesel
Platform/Chassis
16120
2006.09-.
441 (600)
2100
1
FH16
FH 16/600
Diesel
Truck Tractor
16120
2009.01-.
441 (600)
2610
7
FH16
FH 16/600
Diesel
Truck Tractor
16120
2009.01-.
441 (600)
1860
1
FH16
FH 16/610
Diesel
Platform/Chassis
16120
2003.01-.
449 (610)
2900
4
FH16
FH 16/610
Diesel
Platform/Chassis
16120
2003.01-.
449 (610)
2100
1
FH16
FH 16/610
Diesel
Platform/Chassis
16120
2003.01-.
449 (610)
3500
13
FH16
FH 16/610
Diesel
Platform/Chassis
16120
2003.01-.
449 (610)
2700
3
FH16
FH 16/610
Diesel
Platform/Chassis
16120
2003.01-.
449 (610)
3700
6
FH16
FH 16/610
Diesel
Truck Tractor
16120
2003.01-.
449 (610)
2800
7
FH16
FH 16/610
Diesel
Truck Tractor
16120
2007.08-.
449-450 (610-612)
3400
4
FH16
FH 16/610
Diesel
Truck Tractor
16120
2005.09-.
449-450 (610-612)
2600
4
FH16
FH 16/610
Diesel
Truck Tractor
16120
2003.01-.
449 (610)
1800
1
FH16
FH 16/610
Diesel
Truck Tractor
16120
2003.01-.
449 (610)
2600
7
FH16
FH 16/660
Diesel
Platform/Chassis
16120
2006.09-.
485 (660)
3400
4
FH16
FH 16/660
Diesel
Platform/Chassis
16120
2006.09-.
485 (660)
1800
1
FH16
FH 16/660
Diesel
Platform/Chassis
16120
2006.09-.
485 (660)
3500
13
FH16
FH 16/660
Diesel
Platform/Chassis
16120
2009.01-.
485 (660)
3500
14
FH16
FH 16/660
Diesel
Platform/Chassis
16120
2006.09-.
485 (660)
3700
6
FH16
FH 16/660
Diesel
Platform/Chassis
16120
2006.09-.
485 (660)
2600
3
FH16
FH 16/660
Diesel
Platform/Chassis
16120
2009.01-.
485 (660)
3500
15
FH16
FH 16/660
Diesel
Truck Tractor
16120
2006.09-.
485 (660)
2500
4
FH16
FH 16/660
Diesel
Truck Tractor
16120
2006.09-.
485 (660)
1800
1
FH16
FH 16/660
Diesel
Truck Tractor
16120
2007.01-.
485 (660)
2540
3
FH16
FH 16/660
Diesel
Truck Tractor
16120
2006.09-.
485 (660)
2600
7
FH16
FH 16/700
Diesel
Platform/Chassis
16120
2009.01-.
515 (700)
3400
4
FH16
FH 16/700
Diesel
Platform/Chassis
16120
2009.01-.
515 (700)
2600
3
FH16
FH 16/700
Diesel
Platform/Chassis
16120
2009.01-.
515 (700)
2610
7
FH16
FH 16/700
Diesel
Platform/Chassis
16120
2009.01-.
515 (700)
2100
1
FH16
FH 16/700
Diesel
Truck Tractor
16120
2009.01-.
515 (700)
4100
8
FH16
FH 16/700
Diesel
Truck Tractor
16120
2009.01-.
515 (700)
2010
1
FH16
FH 16/700
Diesel
Truck Tractor
16120
2009.01-.
515 (700)
2610
7
FH16
FH 16/700
Diesel
Truck Tractor
16120
2009.01-.
515 (700)
3400
4
FH16 II
FH 16/540, FH 16/550
Diesel
Platform/Chassis
16120
2012.05-.
396-405 (540-550)
3500
14
FH16 II
FH 16/540, FH 16/550
Diesel
Platform/Chassis
16120
2012.05-.
396-405 (540-550)
2900
4
FH16 II
FH 16/540, FH 16/550
Diesel
Platform/Chassis
16120
2012.05-.
396-405 (540-550)
3700
8
FH16 II
FH 16/540, FH 16/550
Diesel
Platform/Chassis
16120
2012.05-.
396-405 (540-550)
2100
1
FH16 II
FH 16/540, FH 16/550
Diesel
Platform/Chassis
16120
2012.05-.
396-405 (540-550)
2700
7
FH16 II
FH 16/540, FH 16/550
Diesel
Platform/Chassis
16120
2012.05-.
396-405 (540-550)
4200
8
FH16 II
FH 16/540, FH 16/550
Diesel
Platform/Chassis
16120
2012.05-.
396-405 (540-550)
3500
8
FH16 II
FH 16/540, FH 16/550
Diesel
Platform/Chassis
16120
2012.05-.
396-405 (540-550)
3400
4
FH16 II
FH 16/540, FH 16/550
Diesel
Truck Tractor
16120
2012.05-.
396-405 (540-551)
1900
1
FH16 II
FH 16/540, FH 16/550
Diesel
Truck Tractor
16120
2012.05-.
396-405 (540-550)
3350
4
FH16 II
FH 16/540, FH 16/550
Diesel
Truck Tractor
16120
2012.05-.
396-405 (540-551)
3500
8
FH16 II
FH 16/540, FH 16/550
Diesel
Truck Tractor
16120
2012.05-.
396-405 (540-550)
2650
7
FH16 II
FH 16/540, FH 16/550
Diesel
Truck Tractor
16120
2012.05-.
396-405 (540-550)
2850
4
FH16 II
FH 16/540, FH 16/550
Diesel
Truck Tractor
16120
2012.05-.
396-405 (540-550)
2050
1
FH16 II
FH 16/600
Diesel
Platform/Chassis
16120
2012.05-.
441 (600)
3500
8
FH16 II
FH 16/600
Diesel
Platform/Chassis
16120
2012.05-.
441 (600)
3400
4
FH16 II
FH 16/600
Diesel
Platform/Chassis
16120
2012.05-.
441 (600)
2900
4
FH16 II
FH 16/600
Diesel
Platform/Chassis
16120
2012.05-.
441 (600)
2100
1
FH16 II
FH 16/600
Diesel
Platform/Chassis
16120
2012.05-.
441 (600)
2700
7
FH16 II
FH 16/600
Diesel
Truck Tractor
16120
2012.05-.
441 (600)
2050
1
FH16 II
FH 16/600
Diesel
Truck Tractor
16120
2012.05-.
441 (600)
1900
1
FH16 II
FH 16/600
Diesel
Truck Tractor
16120
2012.05-.
441 (600)
3350
4
FH16 II
FH 16/600
Diesel
Truck Tractor
16120
2012.05-.
441 (600)
3500
8
FH16 II
FH 16/600
Diesel
Truck Tractor
16120
2012.05-.
441 (600)
2650
7
FH16 II
FH 16/600
Diesel
Truck Tractor
16120
2012.05-.
441 (600)
2850
4
FH16 II
FH 16/650
Diesel
Platform/Chassis
16120
2014.03-.
479 (650)
3500
14
FH16 II
FH 16/650
Diesel
Platform/Chassis
16120
2014.03-.
479 (650)
3700
8
FH16 II
FH 16/650
Diesel
Platform/Chassis
16120
2014.03-.
479 (650)
2100
1
FH16 II
FH 16/650
Diesel
Platform/Chassis
16120
2014.03-.
479 (650)
4200
8
FH16 II
FH 16/650
Diesel
Platform/Chassis
16120
2014.03-.
479 (650)
2700
3
FH16 II
FH 16/650
Diesel
Platform/Chassis
16120
2014.03-.
479 (650)
2900
4
FH16 II
FH 16/650
Diesel
Platform/Chassis
16120
2014.03-.
479 (650)
3400
4
FH16 II
FH 16/650
Diesel
Truck Tractor
16120
2014.03-.
479 (650)
2050
1
FH16 II
FH 16/650
Diesel
Truck Tractor
16120
2014.03-.
479 (650)
3350
4
FH16 II
FH 16/650
Diesel
Truck Tractor
16120
2014.03-.
479 (650)
1900
1
FH16 II
FH 16/650
Diesel
Truck Tractor
16120
2014.03-.
479 (650)
2650
7
FH16 II
FH 16/650
Diesel
Truck Tractor
16120
2014.03-.
479 (650)
2650
3
FH16 II
FH 16/650
Diesel
Truck Tractor
16120
2014.03-.
479 (650)
2900
4
FH16 II
FH 16/700
Diesel
Platform/Chassis
16120
2012.05-.
515 (700)
3500
8
FH16 II
FH 16/700
Diesel
Platform/Chassis
16120
2012.05-.
515 (700)
3400
4
FH16 II
FH 16/700
Diesel
Platform/Chassis
16120
2012.05-.
515 (700)
2900
4
FH16 II
FH 16/700
Diesel
Platform/Chassis
16120
2012.05-.
515 (700)
2100
1
FH16 II
FH 16/700
Diesel
Platform/Chassis
16120
2012.05-.
515 (700)
2700
7
FH16 II
FH 16/700
Diesel
Truck Tractor
16120
2012.05-.
515 (700)
2650
7
FH16 II
FH 16/700
Diesel
Truck Tractor
16120
2012.05-.
515 (700)
2850
4
FH16 II
FH 16/700
Diesel
Truck Tractor
16120
2012.05-.
515 (700)
2050
1
FH16 II
FH 16/700
Diesel
Truck Tractor
16120
2012.05-.
515 (700)
1900
1
FH16 II
FH 16/700
Diesel
Truck Tractor
16120
2012.05-.
515 (700)
3350
4
FH16 II
FH 16/700
Diesel
Truck Tractor
16120
2012.05-.
515 (700)
3500
8
FH16 II
FH 16/750
Diesel
Platform/Chassis
16120
2012.05-.
551-552 (750-751)
2100
1
FH16 II
FH 16/750
Diesel
Platform/Chassis
16120
2012.05-.
551 (750)
2700
7
FH16 II
FH 16/750
Diesel
Platform/Chassis
16120
2012.05-.
551-552 (750-751)
3500
8
FH16 II
FH 16/750
Diesel
Platform/Chassis
16120
2012.05-.
551-552 (750-751)
3400
4
FH16 II
FH 16/750
Diesel
Platform/Chassis
16120
2012.05-.
551-552 (750-751)
2900
4
FH16 II
FH 16/750
Diesel
Platform/Chassis
16120
2012.05-.
551-552 (750-751)
2700
3
FH16 II
FH 16/750
Diesel
Truck Tractor
16120
2012.05-.
551-552 (750-751)
3350
4
FH16 II
FH 16/750
Diesel
Truck Tractor
16120
2012.05-.
551-552 (750-751)
2700
3
FH16 II
FH 16/750
Diesel
Truck Tractor
16120
2012.05-.
551-552 (750-751)
3500
8
FH16 II
FH 16/750
Diesel
Truck Tractor
16120
2012.05-.
551 (750)
2650
7
FH16 II
FH 16/750
Diesel
Truck Tractor
16120
2012.05-.
551 (750)
2850
4
FH16 II
FH 16/750
Diesel
Truck Tractor
16120
2012.05-.
551-552 (750-751)
2050
1
FH16 II
FH 16/750
Diesel
Truck Tractor
16120
2012.05-.
551-552 (750-751)
1900
1
FM
FM 300
Diesel
Dump Truck
9364
2005.09-.
221 (300)
1800
1
FM
FM 300
Diesel
Dump Truck
9364
2005.09-.
220-221 (300-301)
3200
8
FM
FM 300
Diesel
Dump Truck
9364
2005.09-.
221 (300)
2600
4
FM
FM 300
Diesel
Dump Truck
9364
2005.09-.
221 (300)
2600
5
FM
FM 300
Diesel
Platform/Chassis
9364
2005.09-.
221 (300)
3200
14
FM
FM 300
Diesel
Platform/Chassis
9364
2005.09-.
220-221 (300-301)
3200
8
FM
FM 300
Diesel
Platform/Chassis
9364
2005.09-.
221 (300)
1800
1
FM
FM 300
Diesel
Platform/Chassis
9364
2005.09-.
221 (300)
2600
7
FM
FM 300
Diesel
Platform/Chassis
9364
2005.09-.
221 (300)
1800
2
FM
FM 300
Diesel
Platform/Chassis
9364
2005.09-.
221 (300)
3200
15
FM
FM 300
Diesel
Platform/Chassis
9364
2005.09-.
221 (300)
2600
3
FM
FM 300
Diesel
Platform/Chassis
9364
2005.09-.
221 (300)
2600
4
FM
FM 300
Diesel
Truck Tractor
9364
2005.09-.
221 (300)
1800
1
FM
FM 300
Diesel
Truck Tractor
9364
2005.09-.
221 (300)
2600
3
FM
FM 300
Diesel
Truck Tractor
9364
2005.09-.
221 (300)
2600
4
FM
FM 330
Diesel
Dump Truck
10800
2005.09-.
243 (330)
3500
5
FM
FM 330
Diesel
Dump Truck
10800
2005.09-.
243 (330)
3500
4
FM
FM 330
Diesel
Dump Truck
10800
2005.09-.
243 (330)
2100
1
FM
FM 330
Diesel
Dump Truck
10800
2005.09-.
243 (330)
4200
8
FM
FM 330
Diesel
Platform/Chassis
10840
2005.09-.
243 (330)
2700
3
FM
FM 330
Diesel
Platform/Chassis
10840
2005.09-.
243 (330)
3700
8
FM
FM 330
Diesel
Platform/Chassis
10840
2005.09-.
243 (330)
2900
4
FM
FM 330
Diesel
Platform/Chassis
10800
2005.09-.
243 (330)
2100
2
FM
FM 330
Diesel
Platform/Chassis
10800
2005.09-.
243 (330)
3500
15
FM
FM 330
Diesel
Platform/Chassis
10800
2005.09-.
243 (330)
2700
7
FM
FM 330
Diesel
Platform/Chassis
10840
2005.09-.
243 (330)
3500
14
FM
FM 330
Diesel
Platform/Chassis
10840
2005.09-.
243 (330)
2100
1
FM
FM 330
Diesel
Truck Tractor
10800
2005.09-.
243 (330)
2100
1
FM
FM 330
Diesel
Truck Tractor
10800
2005.09-.
243 (330)
2500
7
FM
FM 330
Diesel
Truck Tractor
10800
2005.09-.
243 (330)
2500
3
FM
FM 330
Diesel
Truck Tractor
10800
2005.09-.
243 (330)
3500
5
FM
FM 330
Diesel
Truck Tractor
10800
2005.09-.
243 (330)
2100
2
FM
FM 340
Diesel
Dump Truck
9364
2005.09-.
250 (340)
1800
1
FM
FM 340
Diesel
Dump Truck
9364
2005.09-.
250 (340)
2600
4
FM
FM 340
Diesel
Dump Truck
9364
2005.09-.
250 (340)
3200
8
FM
FM 340
Diesel
Dump Truck
9364
2005.09-.
250 (340)
2600
5
FM
FM 340
Diesel
Platform/Chassis
9364
2005.09-.
250 (340)
2600
4
FM
FM 340
Diesel
Platform/Chassis
9364
2005.09-.
250 (340)
3200
14
FM
FM 340
Diesel
Platform/Chassis
9364
2005.09-.
250 (340)
3200
8
FM
FM 340
Diesel
Platform/Chassis
9364
2005.09-.
250 (340)
1800
1
FM
FM 340
Diesel
Platform/Chassis
9364
2005.09-.
250 (340)
2600
7
FM
FM 340
Diesel
Platform/Chassis
9364
2005.09-.
250 (340)
1800
2
FM
FM 340
Diesel
Platform/Chassis
9364
2005.09-.
250 (340)
2600
3
FM
FM 340
Diesel
Platform/Chassis
9364
2005.09-.
250 (340)
3200
15
FM
FM 340
Diesel
Truck Tractor
9364
2005.09-.
250 (340)
2600
4
FM
FM 340
Diesel
Truck Tractor
9364
2005.09-.
250 (340)
1800
2
FM
FM 340
Diesel
Truck Tractor
9364
2005.09-.
250 (340)
1800
1
FM
FM 340
Diesel
Truck Tractor
9364
2005.09-.
250 (340)
2600
3
FM
FM 360
Diesel
Dump Truck
12800
2005.09-.
264 (360)
2600
5
FM
FM 360
Diesel
Dump Truck
12800
2005.09-.
264 (360)
1800
1
FM
FM 360
Diesel
Dump Truck
12800
2005.09-.
264 (360)
3200
8
FM
FM 360
Diesel
Dump Truck
12800
2005.09-.
264 (360)
2600
4
FM
FM 360
Diesel
Platform/Chassis
12800
2005.11-.
264 (360)
2600
3
FM
FM 360
Diesel
Platform/Chassis
12800
2005.11-.
264 (360)
1800
1
FM
FM 360
Diesel
Platform/Chassis
12800
2005.09-.
264 (360)
3200
15
FM
FM 360
Diesel
Platform/Chassis
12800
2005.09-.
264 (360)
2850
4
FM
FM 360
Diesel
Platform/Chassis
12800
2005.09-.
264 (360)
3200
14
FM
FM 360
Diesel
Platform/Chassis
12800
2005.09-.
264 (360)
3200
8
FM
FM 360
Diesel
Platform/Chassis
12800
2005.09-.
264 (360)
1800
2
FM
FM 360
Diesel
Truck Tractor
12800
2005.09-.
264-265 (359-360)
1800
2
FM
FM 360
Diesel
Truck Tractor
12800
2005.09-.
264 (360)
2600
4
FM
FM 360
Diesel
Truck Tractor
12800
2005.09-.
264 (360)
2600
5
FM
FM 360
Diesel
Truck Tractor
12800
2005.09-.
264 (360)
2500
3
FM
FM 360
Diesel
Truck Tractor
12800
2005.11-.
264-265 (359-360)
1800
1
FM
FM 370
Diesel
Dump Truck
10800
2005.09-.
272 (370)
4200
8
FM
FM 370
Diesel
Dump Truck
10800
2005.09-.
272 (370)
3500
5
FM
FM 370
Diesel
Dump Truck
10800
2005.09-.
272 (370)
3500
4
FM
FM 370
Diesel
Dump Truck
10800
2005.09-.
272 (370)
2100
1
FM
FM 370
Diesel
Platform/Chassis
10840
2005.09-.
272 (370)
2100
1
FM
FM 370
Diesel
Platform/Chassis
10800
2005.09-.
272 (370)
3700
8
FM
FM 370
Diesel
Platform/Chassis
10840
2005.09-.
272 (370)
2700
3
FM
FM 370
Diesel
Platform/Chassis
10840
2005.09-.
272 (370)
2900
4
FM
FM 370
Diesel
Platform/Chassis
10800
2005.09-.
272 (370)
2100
2
FM
FM 370
Diesel
Platform/Chassis
10800
2005.09-.
272 (370)
3500
15
FM
FM 370
Diesel
Platform/Chassis
10800
2005.09-.
272 (370)
2700
7
FM
FM 370
Diesel
Platform/Chassis
10840
2005.09-.
272 (370)
3500
14
FM
FM 370
Diesel
Truck Tractor
10800
2005.09-.
272 (370)
2500
3
FM
FM 370
Diesel
Truck Tractor
10800
2005.09-.
272 (370)
3500
5
FM
FM 370
Diesel
Truck Tractor
10800
2005.09-.
272 (370)
2100
2
FM
FM 370
Diesel
Truck Tractor
10800
2005.09-.
272 (370)
2100
1
FM
FM 370
Diesel
Truck Tractor
10800
2005.09-.
272 (370)
2500
7
FM
FM 380
Diesel
Dump Truck
12800
2005.09-.
280 (380)
2600
4
FM
FM 380
Diesel
Dump Truck
12800
2005.09-.
280 (380)
2600
5
FM
FM 380
Diesel
Dump Truck
12800
2005.09-.
280 (380)
1800
1
FM
FM 380
Diesel
Dump Truck
9364
2005.09-.
279-280 (380-381)
1800
1
FM
FM 380
Diesel
Dump Truck
12800
2005.09-.
280 (380)
3200
8
FM
FM 380
Diesel
Dump Truck
9364
2005.09-.
280 (380)
2600
4
FM
FM 380
Diesel
Dump Truck
9364
2005.09-.
280 (380)
3200
8
FM
FM 380
Diesel
Dump Truck
9364
2005.09-.
280 (380)
2600
5
FM
FM 380
Diesel
Platform/Chassis
9364
2005.09-.
280 (380)
3200
15
FM
FM 380
Diesel
Platform/Chassis
12800
2005.09-.
280 (380)
2010
1
FM
FM 380
Diesel
Platform/Chassis
12800
2005.09-.
280 (380)
2700
3
FM
FM 380
Diesel
Platform/Chassis
12800
2005.09-.
280 (380)
3700
8
FM
FM 380
Diesel
Platform/Chassis
9364
2005.09-.
280 (380)
2600
3
FM
FM 380
Diesel
Platform/Chassis
12800
2005.09-.
280 (380)
3200
15
FM
FM 380
Diesel
Platform/Chassis
9364
2005.09-.
280 (380)
2600
4
FM
FM 380
Diesel
Platform/Chassis
12800
2005.09-.
280 (380)
3500
8
FM
FM 380
Diesel
Platform/Chassis
9364
2005.09-.
280 (380)
3200
14
FM
FM 380
Diesel
Platform/Chassis
12800
2005.09-.
280 (380)
1800
1
FM
FM 380
Diesel
Platform/Chassis
12800
2005.09-.
280 (380)
3400
4
FM
FM 380
Diesel
Platform/Chassis
12800
2005.09-.
280 (380)
3500
14
FM
FM 380
Diesel
Platform/Chassis
9364
2005.09-.
280 (380)
1800
1
FM
FM 380
Diesel
Platform/Chassis
12800
2005.09-.
280 (380)
1860
1
FM
FM 380
Diesel
Platform/Chassis
9364
2005.09-.
280 (380)
2600
7
FM
FM 380
Diesel
Platform/Chassis
9364
2005.09-.
280 (380)
1800
2
FM
FM 380
Diesel
Platform/Chassis
12800
2005.09-.
280 (380)
2900
4
FM
FM 380
Diesel
Platform/Chassis
12800
2005.09-.
280 (380)
2850
4
FM
FM 380
Diesel
Platform/Chassis
12800
2005.09-.
280 (380)
3200
14
FM
FM 380
Diesel
Platform/Chassis
12800
2005.09-.
280 (380)
2700
7
FM
FM 380
Diesel
Platform/Chassis
12800
2005.09-.
280 (380)
2100
1
FM
FM 380
Diesel
Platform/Chassis
12800
2005.09-.
280 (380)
4200
8
FM
FM 380
Diesel
Platform/Chassis
12800
2005.09-.
280 (380)
3200
8
FM
FM 380
Diesel
Platform/Chassis
12800
2005.09-.
280 (380)
1800
2
FM
FM 380
Diesel
Platform/Chassis
9364
2005.09-.
280 (380)
3200
8
FM
FM 380
Diesel
Truck Tractor
9364
2005.09-.
280 (380)
1800
2
FM
FM 380
Diesel
Truck Tractor
9364
2005.09-.
280 (380)
1800
1
FM
FM 380
Diesel
Truck Tractor
9364
2005.09-.
280 (380)
2600
3
FM
FM 380
Diesel
Truck Tractor
9364
2005.09-.
280 (380)
2600
4
FM
FM 380
Diesel
Truck Tractor
12800
2005.09-.
280 (380)
1800
2
FM
FM 380
Diesel
Truck Tractor
12800
2005.09-.
280 (380)
2010
1
FM
FM 380
Diesel
Truck Tractor
12800
2005.09-.
280 (380)
2650
7
FM
FM 380
Diesel
Truck Tractor
12800
2005.09-.
280 (380)
2600
4
FM
FM 380
Diesel
Truck Tractor
12800
2005.09-.
280 (380)
2600
5
FM
FM 380
Diesel
Truck Tractor
12800
2005.09-.
280 (380)
2500
3
FM
FM 380
Diesel
Truck Tractor
12800
2005.09-.
280 (380)
2650
3
FM
FM 380
Diesel
Truck Tractor
12800
2005.09-.
280 (380)
1800
1
FM
FM 380
Diesel
Truck Tractor
12800
2005.09-.
280 (380)
2850
4
FM
FM 380
Diesel
Truck Tractor
12800
2005.09-.
280 (380)
3500
8
FM
FM 390
Diesel
Platform/Chassis
10800
2008.06-.
287 (390)
1800
3
FM
FM 390
Diesel
Platform/Chassis
10800
2008.06-.
287 (390)
1800
4
FM
FM 390
Diesel
Platform/Chassis
10800
2008.06-.
287 (390)
1800
1
FM
FM 390
Diesel
Truck Tractor
10800
2008.06-.
287 (390)
1800
3
FM
FM 390
Diesel
Truck Tractor
10800
2008.06-.
287 (390)
1800
4
FM
FM 390
Diesel
Truck Tractor
10800
2008.06-.
287 (390)
1800
1
FM
FM 400
Diesel
Dump Truck
12800
2005.09-.
294 (400)
3200
8
FM
FM 400
Diesel
Dump Truck
12800
2005.09-.
294 (400)
2600
4
FM
FM 400
Diesel
Dump Truck
12800
2005.09-.
294 (400)
2600
5
FM
FM 400
Diesel
Dump Truck
12800
2005.09-.
294 (400)
1800
1
FM
FM 400
Diesel
Platform/Chassis
12800
2005.09-.
294 (400)
3200
14
FM
FM 400
Diesel
Platform/Chassis
12800
2005.09-.
294 (400)
3200
8
FM
FM 400
Diesel
Platform/Chassis
12800
2005.09-.
294 (400)
1800
2
FM
FM 400
Diesel
Platform/Chassis
12800
2005.09-.
294 (400)
2600
3
FM
FM 400
Diesel
Platform/Chassis
12800
2005.09-.
294 (400)
3200
15
FM
FM 400
Diesel
Platform/Chassis
12800
2005.09-.
294 (400)
1800
1
FM
FM 400
Diesel
Platform/Chassis
12800
2005.09-.
294 (400)
2850
4
FM
FM 400
Diesel
Truck Tractor
12800
2005.09-.
294 (400)
2600
4
FM
FM 400
Diesel
Truck Tractor
12800
2005.09-.
294-295 (400-401)
1800
2
FM
FM 400
Diesel
Truck Tractor
12800
2005.09-.
294 (400)
2600
5
FM
FM 400
Diesel
Truck Tractor
12800
2005.09-.
294-295 (400-401)
1800
1
FM
FM 400
Diesel
Truck Tractor
12800
2005.09-.
294 (400)
2500
3
FM
FM 410
Diesel
Dump Truck
10800
2005.09-.
302 (410)
3500
4
FM
FM 410
Diesel
Dump Truck
10800
2005.09-.
302 (410)
2100
1
FM
FM 410
Diesel
Dump Truck
10800
2005.09-.
302 (410)
4200
8
FM
FM 410
Diesel
Dump Truck
10800
2005.09-.
302 (410)
3500
5
FM
FM 410
Diesel
Platform/Chassis
10800
2005.09-.
302 (410)
2700
7
FM
FM 410
Diesel
Platform/Chassis
10840
2005.09-.
302 (410)
3500
14
FM
FM 410
Diesel
Platform/Chassis
10840
2005.09-.
302 (410)
2100
1
FM
FM 410
Diesel
Platform/Chassis
10840
2005.09-.
302 (410)
3700
8
FM
FM 410
Diesel
Platform/Chassis
10840
2005.09-.
302 (410)
2700
3
FM
FM 410
Diesel
Platform/Chassis
10840
2005.09-.
302 (410)
2900
4
FM
FM 410
Diesel
Platform/Chassis
10800
2005.09-.
302 (410)
2100
2
FM
FM 410
Diesel
Platform/Chassis
10800
2005.09-.
302 (410)
3500
15
FM
FM 410
Diesel
Truck Tractor
10800
2005.09-.
302 (410)
2500
3
FM
FM 410
Diesel
Truck Tractor
10800
2005.09-.
302 (410)
3500
5
FM
FM 410
Diesel
Truck Tractor
10800
2005.09-.
302 (410)
2100
2
FM
FM 410
Diesel
Truck Tractor
10800
2005.09-.
302 (410)
2100
1
FM
FM 410
Diesel
Truck Tractor
10800
2005.09-.
302 (410)
2500
7
FM
FM 420
Diesel
Dump Truck
12800
2005.09-.
309 (420)
2600
4
FM
FM 420
Diesel
Dump Truck
12800
2005.09-.
309 (420)
2600
5
FM
FM 420
Diesel
Dump Truck
12800
2005.09-.
309 (420)
1800
1
FM
FM 420
Diesel
Dump Truck
12800
2005.09-.
309 (420)
3200
8
FM
FM 420
Diesel
Platform/Chassis
12800
2005.09-.
309 (420)
3200
8
FM
FM 420
Diesel
Platform/Chassis
12800
2005.09-.
309 (420)
2850
4
FM
FM 420
Diesel
Platform/Chassis
12800
2005.09-.
309 (420)
3200
14
FM
FM 420
Diesel
Platform/Chassis
12800
2005.09-.
309 (420)
1800
2
FM
FM 420
Diesel
Platform/Chassis
12800
2005.09-.
309 (420)
1800
1
FM
FM 420
Diesel
Platform/Chassis
12800
2005.09-.
309 (420)
3200
15
FM
FM 420
Diesel
Truck Tractor
12800
2005.09-.
309 (420)
2600
4
FM
FM 420
Diesel
Truck Tractor
12800
2005.09-.
309 (420)
1800
2
FM
FM 420
Diesel
Truck Tractor
12800
2005.09-.
309 (420)
1800
1
FM
FM 420
Diesel
Truck Tractor
12800
2005.09-.
309 (420)
2600
5
FM
FM 420
Diesel
Truck Tractor
12800
2005.09-.
309 (420)
2500
3
FM
FM 440
Diesel
Dump Truck
12800
2005.09-.
324 (440)
3200
8
FM
FM 440
Diesel
Dump Truck
12800
2005.09-.
324 (440)
2600
4
FM
FM 440
Diesel
Dump Truck
12800
2005.09-.
324 (440)
2600
5
FM
FM 440
Diesel
Dump Truck
12800
2005.09-.
324 (440)
1800
1
FM
FM 440
Diesel
Platform/Chassis
12800
2005.09-.
324 (440)
2850
4
FM
FM 440
Diesel
Platform/Chassis
12800
2005.09-.
324 (440)
3200
8
FM
FM 440
Diesel
Platform/Chassis
12800
2005.09-.
324 (440)
3200
14
FM
FM 440
Diesel
Platform/Chassis
12800
2005.09-.
324 (440)
1800
2
FM
FM 440
Diesel
Platform/Chassis
12800
2005.09-.
324 (440)
2600
3
FM
FM 440
Diesel
Platform/Chassis
12800
2005.09-.
324 (440)
3200
15
FM
FM 440
Diesel
Platform/Chassis
12800
2005.09-.
324 (440)
1800
1
FM
FM 440
Diesel
Truck Tractor
12800
2005.09-.
324 (440)
2600
5
FM
FM 440
Diesel
Truck Tractor
12800
2005.09-.
324 (440)
2500
3
FM
FM 440
Diesel
Truck Tractor
12800
2005.09-.
324 (440)
1800
1
FM
FM 440
Diesel
Truck Tractor
12800
2005.09-.
324 (440)
2600
4
FM
FM 440
Diesel
Truck Tractor
12800
2005.09-.
324 (440)
1800
2
FM
FM 450
Diesel
Dump Truck
10800
2005.09-.
332 (450)
3500
4
FM
FM 450
Diesel
Dump Truck
10800
2005.09-.
332 (450)
2100
1
FM
FM 450
Diesel
Dump Truck
10800
2005.09-.
332 (450)
4200
8
FM
FM 450
Diesel
Dump Truck
10800
2005.09-.
332 (450)
3500
5
FM
FM 450
Diesel
Platform/Chassis
10840
2005.09-.
332 (450)
2900
4
FM
FM 450
Diesel
Platform/Chassis
10800
2005.09-.
332 (450)
2100
2
FM
FM 450
Diesel
Platform/Chassis
10800
2005.09-.
332 (450)
3500
15
FM
FM 450
Diesel
Platform/Chassis
10800
2005.09-.
332 (450)
2700
7
FM
FM 450
Diesel
Platform/Chassis
10800
2005.09-.
332 (450)
2900
14
FM
FM 450
Diesel
Platform/Chassis
10840
2005.09-.
332 (450)
2100
1
FM
FM 450
Diesel
Platform/Chassis
10840
2005.09-.
332 (450)
3700
8
FM
FM 450
Diesel
Platform/Chassis
10840
2005.09-.
332 (450)
2700
3
FM
FM 450
Diesel
Truck Tractor
10800
2005.09-.
332 (450)
2500
7
FM
FM 450
Diesel
Truck Tractor
10800
2005.09-.
332 (450)
2500
3
FM
FM 450
Diesel
Truck Tractor
10800
2005.09-.
332 (450)
3500
5
FM
FM 450
Diesel
Truck Tractor
10800
2005.09-.
332 (450)
2100
2
FM
FM 450
Diesel
Truck Tractor
10800
2005.09-.
332 (450)
2100
1
FM
FM 460
Diesel
Dump Truck
12800
2005.09-.
338 (460)
1800
1
FM
FM 460
Diesel
Dump Truck
12800
2005.09-.
338 (460)
3200
8
FM
FM 460
Diesel
Dump Truck
12800
2005.09-.
338 (460)
2600
4
FM
FM 460
Diesel
Dump Truck
12800
2005.09-.
338 (460)
2600
5
FM
FM 460
Diesel
Platform/Chassis
12800
2005.09-.
338 (460)
3200
15
FM
FM 460
Diesel
Platform/Chassis
12800
2005.09-.
338 (460)
3200
8
FM
FM 460
Diesel
Platform/Chassis
12800
2005.09-.
338 (460)
2850
4
FM
FM 460
Diesel
Platform/Chassis
12800
2005.09-.
338 (460)
3200
14
FM
FM 460
Diesel
Platform/Chassis
12800
2005.09-.
338 (460)
1800
2
FM
FM 460
Diesel
Platform/Chassis
12800
2005.09-.
338 (460)
1800
1
FM
FM 460
Diesel
Truck Tractor
12800
2005.09-.
338 (460)
1800
2
FM
FM 460
Diesel
Truck Tractor
12800
2005.09-.
338 (460)
1800
1
FM
FM 460
Diesel
Truck Tractor
12800
2005.09-.
338 (460)
2600
5
FM
FM 460
Diesel
Truck Tractor
12800
2005.09-.
338 (460)
2500
3
FM
FM 460
Diesel
Truck Tractor
12800
2005.09-.
338 (460)
2600
4
FM
FM 480
Diesel
Dump Truck
12800
2005.09-.
353 (480)
2600
5
FM
FM 480
Diesel
Dump Truck
12800
2005.09-.
353 (480)
2600
3
FM
FM 480
Diesel
Dump Truck
12800
2005.09-.
353 (480)
3200
8
FM
FM 480
Diesel
Dump Truck
12800
2005.09-.
353 (480)
1800
1
FM
FM 480
Diesel
Dump Truck
12800
2005.09-.
353 (480)
2600
4
FM
FM 480
Diesel
Platform/Chassis
12800
2005.09-.
353 (480)
1800
1
FM
FM 480
Diesel
Platform/Chassis
12800
2005.09-.
353 (480)
3200
15
FM
FM 480
Diesel
Platform/Chassis
12800
2005.09-.
353 (480)
3200
8
FM
FM 480
Diesel
Platform/Chassis
12800
2005.09-.
353 (480)
2850
4
FM
FM 480
Diesel
Platform/Chassis
12800
2005.09-.
353 (480)
3200
14
FM
FM 480
Diesel
Platform/Chassis
12800
2005.09-.
353 (480)
2600
3
FM
FM 480
Diesel
Platform/Chassis
12800
2005.09-.
353 (480)
1800
2
FM
FM 480
Diesel
Truck Tractor
12800
2005.09-.
353 (480)
2600
4
FM
FM 480
Diesel
Truck Tractor
12800
2005.09-.
353 (480)
1800
2
FM
FM 480
Diesel
Truck Tractor
12800
2005.09-.
353 (480)
2600
5
FM
FM 480
Diesel
Truck Tractor
12800
2005.09-.
353 (480)
2500
3
FM
FM 480
Diesel
Truck Tractor
12800
2005.09-.
353 (480)
1800
1
FM
FM 500
Diesel
Dump Truck
12800
2005.09-.
368 (500)
2600
4
FM
FM 500
Diesel
Dump Truck
12800
2005.09-.
368 (500)
1800
1
FM
FM 500
Diesel
Dump Truck
12800
2005.09-.
368 (500)
3200
8
FM
FM 500
Diesel
Dump Truck
12800
2005.09-.
368 (500)
2600
5
FM
FM 500
Diesel
Platform/Chassis
12800
2005.09-.
368 (500)
3200
8
FM
FM 500
Diesel
Platform/Chassis
12800
2005.09-.
368 (500)
3200
15
FM
FM 500
Diesel
Platform/Chassis
12800
2005.09-.
368 (500)
2850
4
FM
FM 500
Diesel
Platform/Chassis
12800
2005.09-.
368 (500)
1800
1
FM
FM 500
Diesel
Platform/Chassis
12800
2005.09-.
368 (500)
3200
14
FM
FM 500
Diesel
Truck Tractor
12800
2005.09-.
368 (500)
1800
1
FM
FM 500
Diesel
Truck Tractor
12800
2005.09-.
368 (500)
2600
4
FM
FM 500
Diesel
Truck Tractor
12800
2005.09-.
368 (500)
2500
3
FM II
FM 330
Diesel
Platform/Chassis
10840
2013.08-.
243 (330)
1860
1
FM II
FM 330
Diesel
Platform/Chassis
10840
2013.08-.
243 (330)
2010
1
FM II
FM 330
Diesel
Platform/Chassis
10840
2013.08-.
243 (330)
4200
8
FM II
FM 330
Diesel
Platform/Chassis
10840
2013.08-.
243 (330)
3500
8
FM II
FM 330
Diesel
Platform/Chassis
10840
2013.08-.
243 (330)
3400
4
FM II
FM 330
Diesel
Truck Tractor
10840
2013.08-.
243 (330)
3500
8
FM II
FM 330
Diesel
Truck Tractor
10840
2013.08-.
243 (330)
2850
4
FM II
FM 330
Diesel
Truck Tractor
10840
2013.08-.
243 (330)
2900
4
FM II
FM 330
Diesel
Truck Tractor
10840
2013.08-.
243 (330)
1860
1
FM II
FM 330
Diesel
Truck Tractor
10840
2013.08-.
243 (330)
2650
7
FM II
FM 330
Diesel
Truck Tractor
10840
2013.08-.
243 (330)
2010
1
FM II
FM 330
Diesel
Truck Tractor
10840
2013.08-.
243 (330)
2650
3
FM II
FM 330
Diesel
Truck Tractor
10840
2013.08-.
243 (330)
3350
4
FM II
FM 370
Diesel
Platform/Chassis
10840
2013.08-.
272 (370)
3400
4
FM II
FM 370
Diesel
Platform/Chassis
10840
2013.08-.
272 (370)
1860
1
FM II
FM 370
Diesel
Platform/Chassis
10840
2013.08-.
272 (370)
2010
1
FM II
FM 370
Diesel
Platform/Chassis
10840
2013.08-.
272 (370)
4200
8
FM II
FM 370
Diesel
Platform/Chassis
10840
2013.08-.
272 (370)
3500
8
FM II
FM 370
Diesel
Truck Tractor
10840
2013.08-.
272 (370)
2010
1
FM II
FM 370
Diesel
Truck Tractor
10840
2013.08-.
272 (370)
2650
3
FM II
FM 370
Diesel
Truck Tractor
10840
2013.08-.
272 (370)
3350
4
FM II
FM 370
Diesel
Truck Tractor
10840
2013.08-.
272 (370)
3500
8
FM II
FM 370
Diesel
Truck Tractor
10840
2013.08-.
272 (370)
2850
4
FM II
FM 370
Diesel
Truck Tractor
10840
2013.08-.
272 (370)
2900
4
FM II
FM 370
Diesel
Truck Tractor
10840
2013.08-.
272 (370)
1860
1
FM II
FM 370
Diesel
Truck Tractor
10840
2013.08-.
272 (370)
2650
7
FM II
FM 380
Diesel
Truck Tractor
12800
2013.04-.
280 (380)
1860
1
FM II
FM 410
Diesel
Platform/Chassis
10840
2013.08-.
302 (410)
3500
8
FM II
FM 410
Diesel
Platform/Chassis
10840
2013.08-.
302 (410)
3400
4
FM II
FM 410
Diesel
Platform/Chassis
10840
2013.08-.
302 (410)
1860
1
FM II
FM 410
Diesel
Platform/Chassis
10840
2013.08-.
302 (410)
2010
1
FM II
FM 410
Diesel
Platform/Chassis
10840
2013.08-.
302 (410)
4200
8
FM II
FM 410
Diesel
Truck Tractor
10840
2013.08-.
302 (410)
2010
1
FM II
FM 410
Diesel
Truck Tractor
10840
2013.08-.
302 (410)
2650
3
FM II
FM 410
Diesel
Truck Tractor
10840
2013.08-.
302 (410)
3350
4
FM II
FM 410
Diesel
Truck Tractor
10840
2013.08-.
302 (410)
3500
8
FM II
FM 410
Diesel
Truck Tractor
10840
2013.08-.
302 (410)
2850
4
FM II
FM 410
Diesel
Truck Tractor
10840
2013.08-.
302 (410)
1860
1
FM II
FM 410
Diesel
Truck Tractor
10840
2013.08-.
302 (410)
2650
7
FM II
FM 420
Diesel
Platform/Chassis
12800
2013.04-.
309 (420)
2700
7
FM II
FM 420
Diesel
Platform/Chassis
12800
2013.04-.
309 (420)
2100
1
FM II
FM 420
Diesel
Platform/Chassis
12800
2013.04-.
309 (420)
4200
8
FM II
FM 420
Diesel
Platform/Chassis
12800
2013.04-.
309 (420)
2010
1
FM II
FM 420
Diesel
Platform/Chassis
12800
2013.04-.
309 (420)
2700
3
FM II
FM 420
Diesel
Platform/Chassis
12800
2013.04-.
309 (420)
3700
8
FM II
FM 420
Diesel
Platform/Chassis
12800
2013.04-.
309 (420)
3500
8
FM II
FM 420
Diesel
Platform/Chassis
12800
2013.04-.
309 (420)
3400
4
FM II
FM 420
Diesel
Platform/Chassis
12800
2013.04-.
309 (420)
3500
14
FM II
FM 420
Diesel
Platform/Chassis
12800
2013.04-.
309 (420)
1860
1
FM II
FM 420
Diesel
Platform/Chassis
12800
2013.04-.
309 (420)
2900
4
FM II
FM 420
Diesel
Truck Tractor
12800
2013.04-.
309 (420)
3500
8
FM II
FM 420
Diesel
Truck Tractor
12800
2013.04-.
309 (420)
1860
1
FM II
FM 420
Diesel
Truck Tractor
12800
2013.04-.
309 (420)
2010
1
FM II
FM 420
Diesel
Truck Tractor
12800
2013.04-.
309 (420)
2650
7
FM II
FM 420
Diesel
Truck Tractor
12800
2013.04-.
309 (420)
2650
3
FM II
FM 420
Diesel
Truck Tractor
12800
2013.04-.
309 (420)
2850
4
FM II
FM 450
Diesel
Platform/Chassis
10840
2013.08-.
332 (450)
3500
8
FM II
FM 450
Diesel
Platform/Chassis
10840
2013.08-.
332 (450)
3500
14
FM II
FM 450
Diesel
Platform/Chassis
10840
2013.08-.
332 (450)
3400
4
FM II
FM 450
Diesel
Platform/Chassis
10840
2013.08-.
332 (450)
1860
1
FM II
FM 450
Diesel
Platform/Chassis
10840
2013.08-.
332 (450)
2010
1
FM II
FM 450
Diesel
Platform/Chassis
10840
2013.08-.
332 (450)
4200
8
FM II
FM 450
Diesel
Truck Tractor
10840
2013.08-.
332 (450)
1860
1
FM II
FM 450
Diesel
Truck Tractor
10840
2013.08-.
332 (450)
2650
7
FM II
FM 450
Diesel
Truck Tractor
10840
2013.08-.
332 (450)
2010
1
FM II
FM 450
Diesel
Truck Tractor
10840
2013.08-.
332 (450)
2650
3
FM II
FM 450
Diesel
Truck Tractor
10840
2013.08-.
332 (450)
3350
4
FM II
FM 450
Diesel
Truck Tractor
10840
2013.08-.
332 (450)
2900
4
FM II
FM 450
Diesel
Truck Tractor
10840
2013.08-.
332 (450)
3500
8
FM II
FM 450
Diesel
Truck Tractor
10840
2013.08-.
332 (450)
2850
4
FM II
FM 460
Diesel
Platform/Chassis
12800
2013.04-.
338 (460)
2900
4
FM II
FM 460
Diesel
Platform/Chassis
12800
2013.04-.
338 (460)
2700
7
FM II
FM 460
Diesel
Platform/Chassis
12800
2013.04-.
338 (460)
2100
1
FM II
FM 460
Diesel
Platform/Chassis
12800
2013.04-.
338 (460)
4200
8
FM II
FM 460
Diesel
Platform/Chassis
12800
2013.04-.
338 (460)
2010
1
FM II
FM 460
Diesel
Platform/Chassis
12800
2013.04-.
338 (460)
2700
3
FM II
FM 460
Diesel
Platform/Chassis
12800
2013.04-.
338 (460)
3700
8
FM II
FM 460
Diesel
Platform/Chassis
12800
2013.04-.
338 (460)
3500
8
FM II
FM 460
Diesel
Platform/Chassis
12800
2013.04-.
338 (460)
3400
4
FM II
FM 460
Diesel
Platform/Chassis
12800
2013.04-.
338 (460)
3500
14
FM II
FM 460
Diesel
Platform/Chassis
12800
2013.04-.
338 (460)
1860
1
FM II
FM 460
Diesel
Truck Tractor
12800
2013.04-.
338 (460)
2850
4
FM II
FM 460
Diesel
Truck Tractor
12800
2013.04-.
338 (460)
3500
8
FM II
FM 460
Diesel
Truck Tractor
12800
2013.04-.
338 (460)
1860
1
FM II
FM 460
Diesel
Truck Tractor
12800
2013.04-.
338 (460)
2010
1
FM II
FM 460
Diesel
Truck Tractor
12800
2013.04-.
338 (460)
2650
7
FM II
FM 460
Diesel
Truck Tractor
12800
2013.04-.
338 (460)
2650
3
FM II
FM 500
Diesel
Platform/Chassis
12800
2013.04-.
368 (500)
3400
4
FM II
FM 500
Diesel
Platform/Chassis
12800
2013.04-.
368 (500)
3500
14
FM II
FM 500
Diesel
Platform/Chassis
12800
2013.04-.
368 (500)
1860
1
FM II
FM 500
Diesel
Platform/Chassis
12800
2013.04-.
368 (500)
2900
4
FM II
FM 500
Diesel
Platform/Chassis
12800
2013.04-.
368 (500)
2700
7
FM II
FM 500
Diesel
Platform/Chassis
12800
2013.04-.
368 (500)
2100
1
FM II
FM 500
Diesel
Platform/Chassis
12800
2013.04-.
368 (500)
4200
8
FM II
FM 500
Diesel
Platform/Chassis
12800
2013.04-.
368 (500)
2010
1
FM II
FM 500
Diesel
Platform/Chassis
12800
2013.04-.
368 (500)
2700
3
FM II
FM 500
Diesel
Platform/Chassis
12800
2013.04-.
368 (500)
3700
8
FM II
FM 500
Diesel
Platform/Chassis
12800
2013.04-.
368 (500)
3500
8
FM II
FM 500
Diesel
Truck Tractor
12800
2013.04-.
368 (500)
2650
3
FM II
FM 500
Diesel
Truck Tractor
12800
2013.04-.
368 (500)
2850
4
FM II
FM 500
Diesel
Truck Tractor
12800
2013.04-.
368 (500)
3500
8
FM II
FM 500
Diesel
Truck Tractor
12800
2013.04-.
368 (500)
1860
1
FM II
FM 500
Diesel
Truck Tractor
12800
2013.04-.
368 (500)
2010
1
FM II
FM 500
Diesel
Truck Tractor
12800
2013.04-.
368 (500)
2650
7
FM10
FM 10/320
Diesel
Platform/Chassis
9600
1999.04-2001.12
235 (320)
2600
3
FM10
FM 10/320
Diesel
Platform/Chassis
9600
1999.04-2001.12
235 (320)
1800
1
FM10
FM 10/360
Diesel
Platform/Chassis
9600
1999.04-2001.12
265 (360)
1800
1
FM10
FM 10/360
Diesel
Platform/Chassis
9600
1999.04-2001.12
265 (360)
2600
3
FM12
FM 12/340
Diesel
Platform/Chassis
12100
1998.08-2005.09
250 (340)
2500
3
FM12
FM 12/340
Diesel
Platform/Chassis
12100
1998.08-2005.09
250 (340)
2600
4
FM12
FM 12/340
Diesel
Platform/Chassis
12100
1998.08-2005.09
250 (340)
1800
1
FM12
FM 12/340
Diesel
Platform/Chassis
12100
1998.08-2005.09
250 (340)
3200
14
FM12
FM 12/340
Diesel
Platform/Chassis
12100
1998.08-2005.09
250 (340)
3200
8
FM12
FM 12/340
Diesel
Platform/Chassis
12100
1998.08-2005.09
250 (340)
2600
3
FM12
FM 12/340
Diesel
Truck Tractor
12100
1998.08-2005.09
250 (340)
2600
4
FM12
FM 12/340
Diesel
Truck Tractor
12100
1998.08-2005.09
250 (340)
1800
1
FM12
FM 12/380
Diesel
Platform/Chassis
12100
1998.08-2005.09
279 (379)
2600
4
FM12
FM 12/380
Diesel
Platform/Chassis
12100
1998.08-2005.09
279 (379)
1800
1
FM12
FM 12/380
Diesel
Platform/Chassis
12100
1998.08-2005.09
279 (379)
3200
14
FM12
FM 12/380
Diesel
Platform/Chassis
12100
1998.08-2005.09
279 (379)
3200
8
FM12
FM 12/380
Diesel
Platform/Chassis
12100
1998.08-2005.09
279 (379)
2600
3
FM12
FM 12/380
Diesel
Platform/Chassis
12100
1998.08-2005.09
279 (379)
2500
3
FM12
FM 12/380
Diesel
Truck Tractor
12100
1998.08-2005.09
279 (379)
2600
4
FM12
FM 12/380
Diesel
Truck Tractor
12100
1998.08-2005.09
279 (379)
1800
1
FM12
FM 12/420
Diesel
Platform/Chassis
12100
1998.08-2005.09
309 (420)
3200
14
FM12
FM 12/420
Diesel
Platform/Chassis
12100
1998.08-2005.09
309 (420)
2600
3
FM12
FM 12/420
Diesel
Platform/Chassis
12100
1998.08-2005.09
309 (420)
3200
8
FM12
FM 12/420
Diesel
Platform/Chassis
12100
1998.08-2005.09
309 (420)
2500
3
FM12
FM 12/420
Diesel
Platform/Chassis
12100
1998.08-2005.09
309 (420)
2600
4
FM12
FM 12/420
Diesel
Platform/Chassis
12100
1998.08-2005.09
309 (420)
1800
1
FM12
FM 12/420
Diesel
Truck Tractor
12100
1998.08-2005.09
309 (420)
2600
4
FM12
FM 12/420
Diesel
Truck Tractor
12100
1998.08-2005.09
309 (420)
1800
1
FM12
FM 12/460
Diesel
Truck Tractor
12100
1998.08-2005.09
338 (460)
1800
1
FM12
FM 12/460
Diesel
Truck Tractor
12100
1998.08-2005.09
338 (460)
1800
3
FM12
FM 12H/340
Diesel
Dump Truck
12100
1998.08-2005.09
250 (340)
3200
8
FM12
FM 12H/380
Diesel
Dump Truck
12100
1998.08-2005.09
279 (379)
3200
8
FM12
FM 12H/420
Diesel
Dump Truck
12100
1998.08-2005.09
309 (420)
3200
8
FM7
FM 7/250
Diesel
Dump Truck
7300
1998.08-2001.12
184 (250)
1800
1
FM7
FM 7/250
Diesel
Dump Truck
7300
1998.08-2001.12
184 (250)
2600
4
FM7
FM 7/250
Diesel
Platform/Chassis
7300
1998.08-2001.12
184 (250)
1800
1
FM7
FM 7/250
Diesel
Platform/Chassis
7300
1998.08-2001.12
184 (250)
2600
3
FM7
FM 7/250
Diesel
Platform/Chassis
7300
1998.08-2001.12
184 (250)
2500
3
FM7
FM 7/250
Diesel
Truck Tractor
7300
1998.08-2001.12
184 (250)
1800
1
FM7
FM 7/290
Diesel
Dump Truck
7300
1998.08-2001.12
213 (290)
2600
4
FM7
FM 7/290
Diesel
Dump Truck
7300
1998.08-2001.12
213 (290)
1800
1
FM7
FM 7/290
Diesel
Platform/Chassis
7300
1998.08-2001.12
213 (290)
2500
3
FM7
FM 7/290
Diesel
Platform/Chassis
7300
1998.08-2001.12
213 (290)
2600
3
FM7
FM 7/290
Diesel
Platform/Chassis
7300
1998.08-2001.12
213 (290)
1800
1
FM7
FM 7/290
Diesel
Truck Tractor
7300
1998.08-2001.12
213 (290)
1800
1
FM9
FM 9/260
Diesel
Platform/Chassis
9364
2001.12-2005.09
191 (260)
2600
3
FM9
FM 9/260
Diesel
Platform/Chassis
9364
2001.12-2005.09
191 (260)
1800
1
FM9
FM 9/260
Diesel
Truck Tractor
9364
2001.12-2005.09
191 (260)
1800
1
FM9
FM 9/260
Diesel
Truck Tractor
9364
2001.12-2005.09
191 (260)
2600
3
FM9
FM 9/300
Diesel
Platform/Chassis
9364
2001.12-2005.09
220-221 (299-301)
3200
8
FM9
FM 9/300
Diesel
Platform/Chassis
9364
2001.12-2005.09
221 (300)
2600
3
FM9
FM 9/300
Diesel
Platform/Chassis
9364
2001.12-2005.09
221 (300)
1800
1
FM9
FM 9/300
Diesel
Truck Tractor
9364
2001.12-2005.09
221 (300)
2600
3
FM9
FM 9/300
Diesel
Truck Tractor
9364
2001.12-2005.09
221 (300)
1800
1
FM9
FM 9/340
Diesel
Platform/Chassis
9364
2001.12-2005.09
250 (340)
2600
4
FM9
FM 9/340
Diesel
Platform/Chassis
9364
2001.12-2005.09
250 (340)
2600
3
FM9
FM 9/340
Diesel
Platform/Chassis
9364
2001.12-2005.09
250 (340)
1800
1
FM9
FM 9/340
Diesel
Platform/Chassis
9364
2001.12-2005.09
250 (340)
3340
8
FM9
FM 9/340
Diesel
Truck Tractor
9364
2001.12-2005.09
250 (340)
2600
3
FM9
FM 9/340
Diesel
Truck Tractor
9364
2001.12-2005.09
250 (340)
1800
1
FM9
FM 9/380
Diesel
Platform/Chassis
9364
2001.12-2005.09
279 (380)
2600
3
FM9
FM 9/380
Diesel
Platform/Chassis
9364
2001.12-2005.09
279 (380)
1800
1
FM9
FM 9/380
Diesel
Truck Tractor
9364
2001.12-2005.09
279 (380)
2600
3
FM9
FM 9/380
Diesel
Truck Tractor
9364
2001.12-2005.09
279 (380)
1800
1
FMX
330
Diesel
Dump Truck
10840
2010.04-.
243 (330)
2900
4
FMX
330
Diesel
Dump Truck
10840
2010.04-.
243 (330)
3500
8
FMX
330
Diesel
Dump Truck
10840
2010.04-.
243 (330)
2900
5
FMX
330
Diesel
Dump Truck
10840
2010.04-.
243 (330)
3400
4
FMX
330
Diesel
Dump Truck
10840
2010.04-.
243 (330)
3500
4
FMX
330
Diesel
Dump Truck
10840
2010.04-.
243 (330)
2100
1
FMX
330
Diesel
Dump Truck
10840
2010.04-.
243 (330)
3500
5
FMX
330
Diesel
Dump Truck
10840
2010.04-.
243 (330)
3400
5
FMX
330
Diesel
Dump Truck
10840
2010.04-.
243 (330)
3700
8
FMX
330
Diesel
Platform/Chassis
10840
2010.04-.
243 (330)
2700
3
FMX
330
Diesel
Platform/Chassis
10840
2010.04-.
243 (330)
3500
8
FMX
330
Diesel
Platform/Chassis
10840
2010.04-.
243 (330)
3700
6
FMX
330
Diesel
Platform/Chassis
10840
2010.04-.
243 (330)
2900
4
FMX
330
Diesel
Platform/Chassis
10840
2010.04-.
243 (330)
2100
7
FMX
330
Diesel
Platform/Chassis
10840
2010.04-.
243 (330)
4200
6
FMX
330
Diesel
Platform/Chassis
10840
2010.04-.
243 (330)
3700
8
FMX
330
Diesel
Platform/Chassis
10840
2010.04-.
243 (330)
2100
1
FMX
330
Diesel
Platform/Chassis
10840
2010.04-.
243 (330)
3500
15
FMX
330
Diesel
Platform/Chassis
10840
2010.04-.
243 (330)
4200
8
FMX
330
Diesel
Platform/Chassis
10840
2010.04-.
243 (330)
2900
3
FMX
330
Diesel
Platform/Chassis
10840
2010.04-.
243 (330)
2700
7
FMX
330
Diesel
Platform/Chassis
10840
2010.04-.
243 (330)
2100
2
FMX
330
Diesel
Platform/Chassis
10840
2010.04-.
243 (330)
3500
13
FMX
330
Diesel
Platform/Chassis
10840
2010.04-.
243 (330)
3500
14
FMX
330
Diesel
Platform/Chassis
10840
2010.04-.
243 (330)
3400
4
FMX
330
Diesel
Truck Tractor
10840
2010.04-.
243 (330)
3400
4
FMX
330
Diesel
Truck Tractor
10840
2010.04-.
243 (330)
2900
4
FMX
330
Diesel
Truck Tractor
10840
2010.04-.
243 (330)
2700
3
FMX
330
Diesel
Truck Tractor
10840
2010.04-.
243 (330)
2100
2
FMX
330
Diesel
Truck Tractor
10840
2010.04-.
243 (330)
2100
1
FMX
330
Diesel
Truck Tractor
10840
2010.04-.
243 (330)
2700
7
FMX
330
Diesel
Truck Tractor
10840
2010.04-.
243 (330)
3400
5
FMX
330
Diesel
Truck Tractor
10840
2010.04-.
243 (330)
2900
5
FMX
370
Diesel
Dump Truck
10840
2010.04-.
272 (370)
3400
5
FMX
370
Diesel
Dump Truck
10840
2010.04-.
272 (370)
3700
8
FMX
370
Diesel
Dump Truck
10840
2010.04-.
272 (370)
3500
8
FMX
370
Diesel
Dump Truck
10840
2010.04-.
272 (370)
2900
4
FMX
370
Diesel
Dump Truck
10840
2010.04-.
272 (370)
2100
1
FMX
370
Diesel
Dump Truck
10840
2010.04-.
272 (370)
2900
5
FMX
370
Diesel
Dump Truck
10840
2010.04-.
272 (370)
3400
4
FMX
370
Diesel
Platform/Chassis
10840
2010.04-.
272 (370)
2700
3
FMX
370
Diesel
Platform/Chassis
10840
2010.04-.
272 (370)
2900
4
FMX
370
Diesel
Platform/Chassis
10840
2010.04-.
272 (370)
2700
7
FMX
370
Diesel
Platform/Chassis
10840
2010.04-.
272 (370)
2100
1
FMX
370
Diesel
Platform/Chassis
10840
2010.04-.
272 (370)
3500
14
FMX
370
Diesel
Platform/Chassis
10840
2010.04-.
272 (370)
3400
4
FMX
370
Diesel
Platform/Chassis
10840
2010.04-.
272 (370)
3500
8
FMX
370
Diesel
Platform/Chassis
10840
2010.04-.
272 (370)
3700
8
FMX
370
Diesel
Platform/Chassis
10840
2010.04-.
272 (370)
3500
15
FMX
370
Diesel
Platform/Chassis
10840
2010.04-.
272 (370)
4200
8
FMX
370
Diesel
Platform/Chassis
10840
2010.04-.
272 (370)
2100
2
FMX
370
Diesel
Truck Tractor
10840
2010.04-.
272 (370)
2900
5
FMX
370
Diesel
Truck Tractor
10840
2010.04-.
272 (370)
3400
4
FMX
370
Diesel
Truck Tractor
10840
2010.04-.
272 (370)
2900
4
FMX
370
Diesel
Truck Tractor
10840
2010.04-.
272 (370)
2700
3
FMX
370
Diesel
Truck Tractor
10840
2010.04-.
272 (370)
2100
2
FMX
370
Diesel
Truck Tractor
10840
2010.04-.
272 (370)
2100
1
FMX
370
Diesel
Truck Tractor
10840
2010.04-.
272 (370)
2700
7
FMX
370
Diesel
Truck Tractor
10840
2010.04-.
272 (370)
3400
5
FMX
380
Diesel
Dump Truck
12800
2010.04-.
280 (380)
3700
8
FMX
380
Diesel
Dump Truck
12800
2010.04-.
280-285 (380-388)
3500
5
FMX
380
Diesel
Dump Truck
12800
2010.04-.
280-285 (380-388)
2700
4
FMX
380
Diesel
Dump Truck
12800
2010.04-.
280-285 (380-388)
2700
3
FMX
380
Diesel
Dump Truck
12800
2010.04-.
280-285 (380-388)
3400
5
FMX
380
Diesel
Dump Truck
12800
2010.04-.
280-285 (380-388)
3700
6
FMX
380
Diesel
Dump Truck
12800
2010.04-.
280-285 (380-388)
2100
1
FMX
380
Diesel
Dump Truck
12800
2010.04-.
280-285 (380-388)
2900
5
FMX
380
Diesel
Dump Truck
12800
2010.04-.
280-285 (380-388)
3500
4
FMX
380
Diesel
Dump Truck
12800
2010.04-.
280 (380)
3500
8
FMX
380
Diesel
Dump Truck
12800
2010.04-.
280-285 (380-388)
2700
7
FMX
380
Diesel
Dump Truck
12800
2010.04-.
280-285 (380-388)
4200
6
FMX
380
Diesel
Dump Truck
12800
2010.04-.
280-285 (380-388)
3400
4
FMX
380
Diesel
Platform/Chassis
12800
2010.04-.
280-285 (380-388)
2100
2
FMX
380
Diesel
Platform/Chassis
12800
2010.04-.
280-285 (380-388)
3500
13
FMX
380
Diesel
Platform/Chassis
12800
2010.04-.
280-285 (380-388)
2100
1
FMX
380
Diesel
Platform/Chassis
12800
2010.04-.
280 (380)
3500
15
FMX
380
Diesel
Platform/Chassis
12800
2010.04-.
280 (380)
3500
8
FMX
380
Diesel
Platform/Chassis
12800
2010.04-.
280 (380)
3500
14
FMX
380
Diesel
Platform/Chassis
12800
2010.04-.
280-285 (380-388)
3400
4
FMX
380
Diesel
Platform/Chassis
12800
2010.04-.
280-285 (380-388)
2700
3
FMX
380
Diesel
Platform/Chassis
12800
2010.04-.
280-285 (380-388)
2300
2
FMX
380
Diesel
Platform/Chassis
12800
2010.04-.
280 (380)
3700
8
FMX
380
Diesel
Platform/Chassis
12800
2010.04-.
280-285 (380-388)
2700
7
FMX
380
Diesel
Platform/Chassis
12800
2010.04-.
280-285 (380-388)
2900
4
FMX
380
Diesel
Platform/Chassis
12800
2010.04-.
280 (380)
4200
8
FMX
380
Diesel
Truck Tractor
12800
2010.04-.
280-285 (380-388)
2700
3
FMX
380
Diesel
Truck Tractor
12800
2010.04-.
280-285 (380-388)
2100
2
FMX
380
Diesel
Truck Tractor
12800
2010.04-.
280-285 (380-388)
3400
5
FMX
380
Diesel
Truck Tractor
12800
2010.04-.
280-285 (380-388)
2100
1
FMX
380
Diesel
Truck Tractor
12800
2010.04-.
280-285 (380-388)
2700
7
FMX
380
Diesel
Truck Tractor
12800
2010.04-.
280-285 (380-388)
2900
5
FMX
380
Diesel
Truck Tractor
12800
2010.04-.
280-285 (380-388)
3400
4
FMX
380
Diesel
Truck Tractor
12800
2010.04-.
280-285 (380-388)
2900
4
FMX
400
Diesel
Truck Tractor
12800
2010.04-.
294 (400)
3500
4
FMX
410
Diesel
Dump Truck
10840
2010.04-.
302 (410)
3400
5
FMX
410
Diesel
Dump Truck
10840
2010.04-.
302 (410)
3700
8
FMX
410
Diesel
Dump Truck
10840
2010.04-.
302 (410)
3500
8
FMX
410
Diesel
Dump Truck
10840
2010.04-.
302 (410)
2900
5
FMX
410
Diesel
Dump Truck
10840
2010.04-.
302 (410)
2900
4
FMX
410
Diesel
Dump Truck
10840
2010.04-.
302 (410)
2100
1
FMX
410
Diesel
Dump Truck
10840
2010.04-.
302 (410)
3400
4
FMX
410
Diesel
Platform/Chassis
10840
2010.04-.
302 (410)
3500
15
FMX
410
Diesel
Platform/Chassis
10840
2010.04-.
302 (410)
4200
8
FMX
410
Diesel
Platform/Chassis
10840
2010.04-.
302 (410)
2100
2
FMX
410
Diesel
Platform/Chassis
10840
2010.04-.
302 (410)
2700
3
FMX
410
Diesel
Platform/Chassis
10840
2010.04-.
302 (410)
3500
14
FMX
410
Diesel
Platform/Chassis
10840
2010.04-.
302 (410)
2900
4
FMX
410
Diesel
Platform/Chassis
10840
2010.04-.
302 (410)
2700
7
FMX
410
Diesel
Platform/Chassis
10840
2010.04-.
302 (410)
2100
1
FMX
410
Diesel
Platform/Chassis
10840
2010.04-.
302 (410)
3500
8
FMX
410
Diesel
Platform/Chassis
10840
2010.04-.
302 (410)
3400
4
FMX
410
Diesel
Platform/Chassis
10840
2010.04-.
302 (410)
3700
8
FMX
410
Diesel
Truck Tractor
10840
2010.04-.
302 (410)
3400
5
FMX
410
Diesel
Truck Tractor
10840
2010.04-.
302 (410)
2900
5
FMX
410
Diesel
Truck Tractor
10840
2010.04-.
302 (410)
3400
4
FMX
410
Diesel
Truck Tractor
10840
2010.04-.
302 (410)
2900
4
FMX
410
Diesel
Truck Tractor
10840
2010.04-.
302 (410)
2700
3
FMX
410
Diesel
Truck Tractor
10840
2010.04-.
302 (410)
2100
2
FMX
410
Diesel
Truck Tractor
10840
2010.04-.
302 (410)
2100
1
FMX
410
Diesel
Truck Tractor
10840
2010.04-.
302 (410)
2700
7
FMX
420
Diesel
Dump Truck
12800
2010.04-.
309 (420)
3400
4
FMX
420
Diesel
Dump Truck
12800
2010.04-.
309 (420)
2900
5
FMX
420
Diesel
Dump Truck
12800
2010.04-.
309 (420)
3700
8
FMX
420
Diesel
Dump Truck
12800
2010.04-.
309 (420)
2100
1
FMX
420
Diesel
Dump Truck
12800
2010.04-.
309 (420)
2900
4
FMX
420
Diesel
Dump Truck
12800
2010.04-.
309 (420)
3400
5
FMX
420
Diesel
Dump Truck
12800
2010.04-.
309 (420)
3500
8
FMX
420
Diesel
Platform/Chassis
12800
2010.04-.
309 (420)
4200
8
FMX
420
Diesel
Platform/Chassis
12800
2010.04-.
309 (420)
2100
1
FMX
420
Diesel
Platform/Chassis
12800
2010.04-.
309 (420)
3500
15
FMX
420
Diesel
Platform/Chassis
12800
2010.04-.
309 (420)
3500
8
FMX
420
Diesel
Platform/Chassis
12800
2010.04-.
309 (420)
3500
14
FMX
420
Diesel
Platform/Chassis
12800
2010.04-.
309 (420)
3400
4
FMX
420
Diesel
Platform/Chassis
12800
2010.04-.
309 (420)
2700
3
FMX
420
Diesel
Platform/Chassis
12800
2010.04-.
309 (420)
2100
2
FMX
420
Diesel
Platform/Chassis
12800
2010.04-.
309 (420)
3700
8
FMX
420
Diesel
Platform/Chassis
12800
2010.04-.
309 (420)
2700
7
FMX
420
Diesel
Platform/Chassis
12800
2010.04-.
309 (420)
2900
4
FMX
420
Diesel
Truck Tractor
12800
2010.04-.
309 (420)
2900
4
FMX
420
Diesel
Truck Tractor
12800
2010.04-.
309 (420)
2700
3
FMX
420
Diesel
Truck Tractor
12800
2010.04-.
309 (420)
2100
2
FMX
420
Diesel
Truck Tractor
12800
2010.04-.
309 (420)
3400
5
FMX
420
Diesel
Truck Tractor
12800
2010.04-.
309 (420)
2100
1
FMX
420
Diesel
Truck Tractor
12800
2010.04-.
309 (420)
2700
7
FMX
420
Diesel
Truck Tractor
12800
2010.04-.
309 (420)
2900
5
FMX
420
Diesel
Truck Tractor
12800
2010.04-.
309 (420)
3400
4
FMX
430
Diesel
Platform/Chassis
10840
2010.04-.
317 (431)
2700
7
FMX
440
Diesel
Truck Tractor
12800
2010.04-.
324 (440)
3500
4
FMX
450
Diesel
Dump Truck
10840
2010.04-.
332 (450)
3400
4
FMX
450
Diesel
Dump Truck
10840
2010.04-.
332 (450)
3400
5
FMX
450
Diesel
Dump Truck
10840
2010.04-.
332 (450)
2900
4
FMX
450
Diesel
Dump Truck
10840
2010.04-.
332 (450)
3700
8
FMX
450
Diesel
Dump Truck
10840
2010.04-.
332 (450)
3500
8
FMX
450
Diesel
Dump Truck
10840
2010.04-.
332 (450)
2900
5
FMX
450
Diesel
Dump Truck
10840
2010.04-.
332 (450)
2100
1
FMX
450
Diesel
Platform/Chassis
10840
2010.04-.
332 (450)
3700
8
FMX
450
Diesel
Platform/Chassis
10840
2010.04-.
332 (450)
3400
4
FMX
450
Diesel
Platform/Chassis
10840
2010.04-.
332 (450)
3500
15
FMX
450
Diesel
Platform/Chassis
10840
2010.04-.
332 (450)
4200
8
FMX
450
Diesel
Platform/Chassis
10840
2010.04-.
332 (450)
2100
2
FMX
450
Diesel
Platform/Chassis
10840
2010.04-.
332 (450)
2700
3
FMX
450
Diesel
Platform/Chassis
10840
2010.04-.
332 (450)
3500
14
FMX
450
Diesel
Platform/Chassis
10840
2010.04-.
332 (450)
2700
7
FMX
450
Diesel
Platform/Chassis
10840
2010.04-.
332 (450)
2900
4
FMX
450
Diesel
Platform/Chassis
10840
2010.04-.
332 (450)
2100
1
FMX
450
Diesel
Platform/Chassis
10840
2010.04-.
332 (450)
3500
8
FMX
450
Diesel
Truck Tractor
10840
2010.04-.
332 (450)
2100
1
FMX
450
Diesel
Truck Tractor
10840
2010.04-.
332 (450)
2700
7
FMX
450
Diesel
Truck Tractor
10840
2010.04-.
332 (450)
3400
5
FMX
450
Diesel
Truck Tractor
10840
2010.04-.
332 (450)
2900
5
FMX
450
Diesel
Truck Tractor
10840
2010.04-.
332 (450)
3400
4
FMX
450
Diesel
Truck Tractor
10840
2010.04-.
332 (450)
2900
4
FMX
450
Diesel
Truck Tractor
10840
2010.04-.
332 (450)
2700
3
FMX
450
Diesel
Truck Tractor
10840
2010.04-.
332 (450)
2100
2
FMX
460
Diesel
Dump Truck
12800
2010.04-.
338 (460)
3400
5
FMX
460
Diesel
Dump Truck
12800
2010.04-.
338 (460)
3500
8
FMX
460
Diesel
Dump Truck
12800
2010.04-.
338 (460)
3400
4
FMX
460
Diesel
Dump Truck
12800
2010.04-.
338 (460)
2900
5
FMX
460
Diesel
Dump Truck
12800
2010.04-.
338 (460)
3700
8
FMX
460
Diesel
Dump Truck
12800
2010.04-.
338 (460)
2900
4
FMX
460
Diesel
Dump Truck
12800
2010.04-.
338 (460)
2100
1
FMX
460
Diesel
Platform/Chassis
12800
2010.04-.
338 (460)
3700
8
FMX
460
Diesel
Platform/Chassis
12800
2010.04-.
338 (460)
2700
7
FMX
460
Diesel
Platform/Chassis
12800
2010.04-.
338 (460)
2900
4
FMX
460
Diesel
Platform/Chassis
12800
2010.04-.
338 (460)
4200
8
FMX
460
Diesel
Platform/Chassis
12800
2010.04-.
338 (460)
3500
15
FMX
460
Diesel
Platform/Chassis
12800
2010.04-.
338 (460)
2100
1
FMX
460
Diesel
Platform/Chassis
12800
2010.04-.
338 (460)
3500
8
FMX
460
Diesel
Platform/Chassis
12800
2010.04-.
338 (460)
3500
14
FMX
460
Diesel
Platform/Chassis
12800
2010.04-.
338 (460)
3400
4
FMX
460
Diesel
Platform/Chassis
12800
2010.04-.
338 (460)
2700
3
FMX
460
Diesel
Platform/Chassis
12800
2010.04-.
338 (460)
2100
2
FMX
460
Diesel
Truck Tractor
12800
2010.04-.
338 (460)
2900
4
FMX
460
Diesel
Truck Tractor
12800
2010.04-.
338 (460)
2700
3
FMX
460
Diesel
Truck Tractor
12800
2010.04-.
338 (460)
2100
2
FMX
460
Diesel
Truck Tractor
12800
2010.04-.
338 (460)
3400
5
FMX
460
Diesel
Truck Tractor
12800
2010.04-.
338 (460)
2100
1
FMX
460
Diesel
Truck Tractor
12800
2010.04-.
338 (460)
2700
7
FMX
460
Diesel
Truck Tractor
12800
2010.04-.
338 (460)
2900
5
FMX
460
Diesel
Truck Tractor
12800
2010.04-.
338 (460)
3400
4
FMX
480
Diesel
Truck Tractor
12800
2010.04-.
353 (480)
3500
4
FMX
500
Diesel
Dump Truck
12800
2010.04-.
368 (500)
2900
4
FMX
500
Diesel
Dump Truck
12800
2010.04-.
368 (500)
3400
5
FMX
500
Diesel
Dump Truck
12800
2010.04-.
368 (500)
2100
1
FMX
500
Diesel
Dump Truck
12800
2010.04-.
368 (500)
3500
8
FMX
500
Diesel
Dump Truck
12800
2010.04-.
368 (500)
3400
4
FMX
500
Diesel
Dump Truck
12800
2010.04-.
368 (500)
2900
5
FMX
500
Diesel
Dump Truck
12800
2010.04-.
368 (500)
3700
8
FMX
500
Diesel
Platform/Chassis
12800
2010.04-.
368 (500)
3500
14
FMX
500
Diesel
Platform/Chassis
12800
2010.04-.
368 (500)
3400
4
FMX
500
Diesel
Platform/Chassis
12800
2010.04-.
368 (500)
3500
8
FMX
500
Diesel
Platform/Chassis
12800
2010.04-.
368 (500)
2100
1
FMX
500
Diesel
Platform/Chassis
12800
2010.04-.
368 (500)
2700
3
FMX
500
Diesel
Platform/Chassis
12800
2010.04-.
368 (500)
2100
2
FMX
500
Diesel
Platform/Chassis
12800
2010.04-.
368 (500)
3700
8
FMX
500
Diesel
Platform/Chassis
12800
2010.04-.
368 (500)
2700
7
FMX
500
Diesel
Platform/Chassis
12800
2010.04-.
368 (500)
2900
4
FMX
500
Diesel
Platform/Chassis
12800
2010.04-.
368 (500)
4200
8
FMX
500
Diesel
Platform/Chassis
12800
2010.04-.
368 (500)
3500
15
FMX
500
Diesel
Truck Tractor
12800
2010.04-.
368 (500)
2900
5
FMX
500
Diesel
Truck Tractor
12800
2010.04-.
368 (500)
3400
4
FMX
500
Diesel
Truck Tractor
12800
2010.04-.
368 (500)
2900
4
FMX
500
Diesel
Truck Tractor
12800
2010.04-.
368 (500)
2700
3
FMX
500
Diesel
Truck Tractor
12800
2010.04-.
368 (500)
2100
2
FMX
500
Diesel
Truck Tractor
12800
2010.04-.
368 (500)
3400
5
FMX
500
Diesel
Truck Tractor
12800
2010.04-.
368 (500)
2100
1
FMX
500
Diesel
Truck Tractor
12800
2010.04-.
368 (500)
2700
7
FMX II
330
Diesel
Dump Truck
10840
2013.09-.
243 (330)
3500
8
FMX II
330
Diesel
Dump Truck
10840
2012.04-.
243 (330)
2100
1
FMX II
330
Diesel
Dump Truck
10840
2012.04-.
243 (330)
2900
5
FMX II
330
Diesel
Dump Truck
10840
2013.09-.
243 (330)
3400
5
FMX II
330
Diesel
Dump Truck
10840
2013.09-.
243 (330)
3400
4
FMX II
330
Diesel
Dump Truck
10840
2013.09-.
243 (330)
3700
8
FMX II
330
Diesel
Dump Truck
10840
2012.04-.
243 (330)
2900
4
FMX II
330
Diesel
Platform/Chassis
10840
2012.04-.
243 (330)
2900
4
FMX II
330
Diesel
Platform/Chassis
10840
2013.09-.
243 (330)
2700
3
FMX II
330
Diesel
Platform/Chassis
10840
2013.09-.
243 (330)
3700
8
FMX II
330
Diesel
Platform/Chassis
10840
2013.09-.
243 (330)
3400
4
FMX II
330
Diesel
Platform/Chassis
10840
2012.04-.
243 (330)
2100
1
FMX II
330
Diesel
Platform/Chassis
10840
2013.09-.
243 (330)
3500
15
FMX II
330
Diesel
Platform/Chassis
10840
2013.09-.
243 (330)
4200
8
FMX II
330
Diesel
Platform/Chassis
10840
2013.09-.
243 (330)
2700
7
FMX II
330
Diesel
Platform/Chassis
10840
2012.04-.
243 (330)
2100
2
FMX II
330
Diesel
Platform/Chassis
10840
2013.09-.
243 (330)
3500
14
FMX II
330
Diesel
Platform/Chassis
10840
2013.09-.
243 (330)
4200
10
FMX II
330
Diesel
Platform/Chassis
10840
2012.04-.
243 (330)
2100
7
FMX II
330
Diesel
Platform/Chassis
10840
2013.09-.
243 (330)
3500
8
FMX II
330
Diesel
Truck Tractor
10840
2013.09-.
243 (330)
2100
1
FMX II
330
Diesel
Truck Tractor
10840
2013.09-.
243 (330)
2700