Here you can inquire your individual shop login.
Please login to see your individual prices and our avaliability.
Brake Shoe Pin Set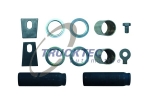 TRUCKTEC part number: 01.35.038
Amount per packaging unit: 1
Date added: 2023-09-24 01:28:02 | Date last modified: 2023-09-24 01:28:02
Please register or login to see prices and availability.
Comparison numbers:
OE-No.
MAN
81.50212.0036 cpl.1
81.90801.0025 cpl.1

MERCEDES-BENZ
307 420 4002
395 420 0082
395 586 0242

model
product line
fuel
body
cubic capacity
year
power
tonnage / cylinders
axle
commercial vehicles - DAF
LF 55
FA 55.180
Diesel
Platform/Chassis
5880
2001.01-.
136 (185)
1500
1
LF 55
FA 55.220
Diesel
Platform/Chassis
5880
2001.01-.
162 (220)
1500
1
LF 55
FA 55.250
Diesel
Platform/Chassis
5880
2001.01-.
184 (250)
1500
1
commercial vehicles - ERF
ECM
7.22 RD2
Diesel
Platform/Chassis
6871
2002.04-2007.12
162 (220)
1800
1
ECM
7.28 RD2
Diesel
Platform/Chassis
6871
2002.04-2007.12
206 (280)
1800
1
commercial vehicles - MAN
EL
252
Diesel
Bus
6871
1993.10-1997.10
184 (250)
1760
1
EL
262
Diesel
Bus
6871
1995.05-2001.02
191 (260)
1760
1
EL
EL 202,EL 222
Diesel
Bus
6871
1993.01-1997.06
157-169 (214-230)
1760
1
EL
EL 202,EL 262
Diesel
Bus
6871
1994.04-1997.06
184 (250)
1760
1
EL
EL 262
Diesel
Bus
11967
1998.07-2001.02
191 (260)
1760
1
F2000
18.273 F, FL, FLL
Diesel
Platform/Chassis
9973
1994.06-.
198 (269)
1800
1
F2000
19.233 FC CNG
Petrol Engine
Platform/Chassis
11967
2000.03-.
170 (231)
1900
1
F2000
19.233 FK, FK-L, CNG
Petrol Engine
Dump Truck
11967
2000.03-.
170 (231)
1900
1
F2000
19.273 F, FL, FLL
Diesel
Platform/Chassis
9973
1994.01-.
198 (269)
1900
1
F2000
19.273 FK
Diesel
Dump Truck
9973
1994.01-.
198 (269)
1900
1
F2000
19.273 FS,19.273 FLS
Diesel
Truck Tractor
9973
1994.01-1995.12
198 (269)
1900
1
F2000
19.293 FC,19.293 FLC,19.293 FLLC
Diesel
Platform/Chassis
9973
1994.01-.
213 (290)
1900
1
F2000
19.293 FK,19.293 FLK
Diesel
Dump Truck
9973
1994.01-.
213 (290)
1900
1
F2000
19.293 FS,19.293 FLS,19.293 FLLS
Diesel
Truck Tractor
9973
1994.01-.
213 (290)
1900
1
F2000
19.314 FC, FLC, FLLC, FLLW, FRC, FLRC, FLLRC, FLL, FLLR, F-N
Diesel
Platform/Chassis
11967
1998.06-.
228 (310)
1900
1
F2000
19.314 FK, FK-L, F-KI, FL-KI, F-NL, FLK
Diesel
Dump Truck
11967
1998.06-.
228 (310)
1900
1
F2000
19.314 FS, FLS, FLLS, FRS, FLRS, FLLRS
Diesel
Truck Tractor
11967
1998.06-.
228 (310)
1900
1
F2000
19.323 FC,19.323 FLC,19.323 FLLC
Diesel
Platform/Chassis
9973
1994.01-1995.12
235 (320)
1900
1
F2000
19.323 FK,19.323 FLK
Diesel
Dump Truck
9973
1994.01-1995.12
235 (320)
1900
1
F2000
19.323 FS,19.323 FLS,19.323 FLLS
Diesel
Truck Tractor
9973
1994.01-1995.12
235 (320)
1900
1
F2000
19.343 FC,19.343 FLC,19.343 FLLC
Diesel
Platform/Chassis
9973
1994.01-.
250 (340)
1900
1
F2000
19.343 FK,19.343 FLK
Diesel
Dump Truck
9973
1994.01-.
250 (340)
1900
1
F2000
19.343 FS,19.343 FLS,19.343 FLLS
Diesel
Truck Tractor
9973
1994.01-.
250 (340)
1900
1
F2000
19.364 FC, FLC, FLLC, FLLW, FRC, FLRC, FLLRC, FLL, FLLR, F-N
Diesel
Platform/Chassis
11967
1998.06-.
265 (360)
1900
1
F2000
19.364 FK, FK-L, F-KI, FL-KI, F-NL, FLK
Diesel
Dump Truck
11967
1998.06-.
265 (360)
1900
1
F2000
19.364 FS, FLS, FLLS, FRS, FLRS, FLLRS
Diesel
Truck Tractor
11967
1998.06-.
265 (360)
1900
1
F2000
19.373 FC, FLC, FLLC, FRC, FLRC, F-NL
Diesel
Platform/Chassis
11967
1994.01-.
272 (370)
1900
1
F2000
19.373 FK, FK-L, F-KI, FL-KI, F-NL, FLK
Diesel
Dump Truck
11967
1994.01-.
272 (370)
1900
1
F2000
19.373 FS, FLS, FLLS, FRS, FLRS, FLLRS
Diesel
Truck Tractor
11967
1994.01-.
272 (370)
1900
1
F2000
19.403 FC, FLC, FLLC, FRC, FLRC, F-NL
Diesel
Platform/Chassis
11967
1994.01-.
294 (400)
1900
1
F2000
19.403 FK, F-KI, FK-L,FLK, FL-KI, F-NL
Diesel
Dump Truck
11967
1994.01-.
294 (400)
1900
1
F2000
19.403 FS, FLS, FLLS, FRS, FLRS, FLLRS
Diesel
Truck Tractor
11967
1994.01-.
294 (400)
1900
1
F2000
19.414 FC, FLC, FLLC, FRC, FLRC, FLLRC, FLL, FLLR, F-NL
Diesel
Platform/Chassis
11967
1998.06-.
301 (409)
1900
1
F2000
19.414 FK, F-KI, FK-L,FLK, FL-KI, F-NL
Diesel
Dump Truck
11967
1998.06-.
301 (409)
1900
1
F2000
19.414 FS, FLS, FLLS, FRS, FLRS, FLLRS
Diesel
Truck Tractor
11967
1998.06-.
301 (409)
1900
1
F2000
19.423 FC, FLC, FLLC, F-NL
Diesel
Platform/Chassis
11967
1994.01-.
309 (420)
1900
1
F2000
19.423 FK, F-KI, FK-L,FLK, FL-KI, F-NL
Diesel
Dump Truck
11967
1994.01-.
309 (420)
1900
1
F2000
19.423 FS, FLS, FLLS
Diesel
Truck Tractor
11967
1994.01-.
309 (420)
1900
1
F2000
19.463 FC, FLC, FLLC, FRC, FLRC, F-NL
Diesel
Platform/Chassis
12816
1994.01-.
338 (460)
1900
1
F2000
19.463 FK, F-KI, FK-L,FLK, FL-KI, F-NL
Diesel
Dump Truck
12816
1994.01-.
338 (460)
1900
1
F2000
19.463 FS, FLS, FLLS, FRS, FLRS, FLLRS
Diesel
Truck Tractor
12816
1994.01-.
338 (460)
1900
1
F2000
19.464 FC, FLC, FLLC, FLL, FRC, FLLR, FLLRC, FLLW, F-NL
Diesel
Platform/Chassis
12816
1998.06-.
338 (460)
1900
1
F2000
19.464 FK, F-KI, FK-L,FLK, FL-KI, F-NL
Diesel
Dump Truck
12816
1998.06-.
338 (460)
1900
1
F2000
19.464 FS, FLS, FLLS, FRS, FLRS, FLLRS
Diesel
Truck Tractor
12816
1998.06-.
338 (460)
1900
1
F2000
19.603 FLS, 19604 FLS
Diesel
Truck Tractor
18273
1996.04-.
441 (600)
1900
1
F2000
23.314 FNLLC
Diesel
Platform/Chassis
11967
2001.05-.
228 (310)
2300
7
F2000
23.314 FNLLC
Diesel
Platform/Chassis
11967
2001.05-.
228 (310)
2300
3
F2000
23.364 FNLLC
Diesel
Platform/Chassis
11967
2001.05-.
265 (360)
2300
7
F2000
23.364 FNLLC
Diesel
Platform/Chassis
11967
2001.05-.
265 (360)
2300
3
F2000
23.403 FNLLC
Diesel
Platform/Chassis
11967
1994.01-.
294 (400)
2300
3
F2000
23.414 FNLLC
Diesel
Platform/Chassis
11967
2001.05-.
301 (409)
2600
7
F2000
23.414 FNLLC
Diesel
Platform/Chassis
11967
2001.05-.
301 (409)
2600
3
F2000
23.463 FNLLC
Diesel
Platform/Chassis
12816
1994.01-.
338 (460)
2300
3
F2000
23.464 FNLLC
Diesel
Platform/Chassis
12816
2001.05-.
338 (460)
2300
7
F2000
23.464 FNLLC
Diesel
Platform/Chassis
12816
2001.05-.
338 (460)
2600
3
F2000
24.314 FNLLRC
Diesel
Platform/Chassis
11967
2001.05-.
228 (310)
2400
3
F2000
24.364 FNLLRC
Diesel
Platform/Chassis
11967
2001.05-.
265 (360)
2400
3
F2000
24.373 FNLLC
Diesel
Platform/Chassis
11967
1994.01-1995.12
272 (370)
2400
3
F2000
24.403 FNLLC
Diesel
Platform/Chassis
11967
1994.06-2005.02
294 (400)
2400
3
F2000
24.403 FNLLC
Diesel
Platform/Chassis
11967
1994.06-2005.02
294 (400)
2400
7
F2000
24.403 FNLLS
Diesel
Truck Tractor
11967
1994.06-2005.02
294 (400)
2400
7
F2000
24.403 FNLLS
Diesel
Truck Tractor
11967
1994.06-2005.02
294 (400)
2400
3
F2000
24.414 FNLLRC
Diesel
Platform/Chassis
11967
2001.05-.
301 (409)
2400
3
F2000
24.423 FNLLC
Diesel
Platform/Chassis
11967
1994.01-1995.12
309 (420)
2400
3
F2000
24.463 FNLLC
Diesel
Platform/Chassis
12816
1994.01-.
338 (460)
2400
3
F2000
24.463 FNLLS
Diesel
Truck Tractor
12816
1994.06-2005.02
338 (460)
2400
7
F2000
24.463 FNLLS
Diesel
Truck Tractor
12816
1994.06-2005.02
338 (460)
2400
3
F2000
24.464 FNLLRC
Diesel
Platform/Chassis
12816
2001.05-.
338 (460)
2400
3
F2000
26.233 FVL-KO
Petrol Engine
Municipal Vehicle
11967
2000.03-.
170 (231)
2600
7
F2000
26.233 FVLC CNG
Petrol Engine
Platform/Chassis
11967
1996.09-.
170 (231)
2600
7
F2000
26.273 DFC,26.273 DFLC
Diesel
Platform/Chassis
9973
1994.01-1995.12
198 (269)
2600
4
F2000
26.273 DFK,26.273 DFLK
Diesel
Dump Truck
9973
1994.01-1995.12
198 (269)
2600
4
F2000
26.273 DFS,26.273 DFLS
Diesel
Truck Tractor
9973
1994.01-1995.12
198 (269)
2600
4
F2000
26.293 DFC,26.293 DFLC
Diesel
Platform/Chassis
9973
1994.01-.
213 (290)
2600
4
F2000
26.293 DFK,26.293 DFLK
Diesel
Dump Truck
9973
1994.01-.
213 (290)
2600
4
F2000
26.293 DFS,26.293 DFLS
Diesel
Truck Tractor
9973
1994.01-.
213 (290)
2600
4
F2000
26.314 FNLC, FNLLC, FNLLRC, FNLLW, FNLRC, FNLLRC, FVLC
Diesel
Platform/Chassis
11967
2001.05-.
228 (310)
2600
3
F2000
26.314 FNLC, FNLLC, FNLLRC, FNLLW, FNLRC, FNLLRC, FVLC
Diesel
Platform/Chassis
11967
2001.05-.
228 (310)
2600
7
F2000
26.314 FNLS
Diesel
Truck Tractor
11967
2001.05-.
228 (310)
2600
3
F2000
26.314 FVL-KO
Diesel
Municipal Vehicle
11967
2001.05-.
228 (310)
2600
7
F2000
26.314 FVLS, FVLRS
Diesel
Truck Tractor
11967
2001.05-.
228 (310)
2600
7
F2000
26.323 DFC,26.323 DFLC
Diesel
Platform/Chassis
9973
1994.01-1995.12
235 (320)
2600
4
F2000
26.323 DFK,26.323 DFLK
Diesel
Dump Truck
9973
1994.01-1995.12
235 (320)
2600
4
F2000
26.323 DFS,26.323 DFLS
Diesel
Truck Tractor
9973
1994.01-1995.12
235 (320)
2600
4
F2000
26.343 DFC,26.343 DFLC
Diesel
Platform/Chassis
9973
1994.01-.
250 (340)
2600
4
F2000
26.343 DFK,26.343 DFLK
Diesel
Dump Truck
9973
1994.01-.
250 (340)
2600
4
F2000
26.343 DFS,26.343 DFLS
Diesel
Truck Tractor
9973
1994.01-.
250 (340)
2600
4
F2000
26.364 FNLC, FNLLC, FNLLRC, FNLLW, FNLRC, FNLLRC, FVLC
Diesel
Platform/Chassis
11967
2001.05-.
265 (360)
2600
7
F2000
26.364 FNLC, FNLLC, FNLLRC, FNLLW, FNLRC, FNLLRC, FVLC
Diesel
Platform/Chassis
11967
2001.05-.
265 (360)
2600
3
F2000
26.364 FNLS
Diesel
Truck Tractor
11967
2001.05-.
265 (360)
2600
3
F2000
26.364 FVL-KO
Diesel
Municipal Vehicle
11967
2001.05-.
265 (360)
2600
7
F2000
26.364 FVLS, FVLRS
Diesel
Truck Tractor
11967
2001.05-.
265 (360)
2600
7
F2000
26.373 FNLC,26.373 FNLLC,26.373 FVLC
Diesel
Platform/Chassis
11967
1994.01-1995.12
272 (370)
2600
3
F2000
26.373 FNLC,26.373 FNLLC,26.373 FVLC
Diesel
Platform/Chassis
11967
1994.01-1995.12
272 (370)
2600
7
F2000
26.373 FNLS,26.373 FVLS
Diesel
Truck Tractor
11967
1994.01-1995.12
272 (370)
2600
7
F2000
26.373 FNLS,26.373 FVLS
Diesel
Truck Tractor
11967
1994.01-1995.12
272 (370)
2600
3
F2000
26.403 FNLC,26.403 FNLLC,26.403 FVLC
Diesel
Platform/Chassis
11967
1994.01-.
294 (400)
2600
3
F2000
26.403 FNLC,26.403 FNLLC,26.403 FVLC
Diesel
Platform/Chassis
11967
1994.01-.
294 (400)
2600
7
F2000
26.403 FNLS,26.403 FVLS
Diesel
Truck Tractor
11967
1994.01-.
294 (400)
2600
3
F2000
26.403 FNLS,26.403 FVLS
Diesel
Truck Tractor
11967
1994.01-.
294 (400)
2600
7
F2000
26.414 FNLC, FNLLC, FNLLRC, FNLLW, FNLRC, FNLLRC, FVLC
Diesel
Platform/Chassis
11967
2001.05-.
301 (409)
2600
7
F2000
26.414 FNLC, FNLLC, FNLLRC, FNLLW, FNLRC, FNLLRC, FVLC
Diesel
Platform/Chassis
11967
2001.05-.
301 (409)
2600
3
F2000
26.414 FNLS
Diesel
Truck Tractor
11967
2001.05-.
301 (409)
2600
3
F2000
26.414 FVL-KO
Diesel
Municipal Vehicle
11967
2001.05-.
301 (409)
2600
7
F2000
26.414 FVLS, FVLRS
Diesel
Truck Tractor
11967
2001.05-.
301 (409)
2600
7
F2000
26.423 FNLC,26.423 FNLLC,26.423 FVLC
Diesel
Platform/Chassis
11967
1994.01-1995.12
309 (420)
2600
7
F2000
26.423 FNLC,26.423 FNLLC,26.423 FVLC
Diesel
Platform/Chassis
11967
1994.01-1995.12
309 (420)
2600
3
F2000
26.423 FNLS,26.423 FVLS
Diesel
Truck Tractor
11967
1994.01-1995.12
309 (420)
2600
7
F2000
26.423 FNLS,26.423 FVLS
Diesel
Truck Tractor
11967
1994.01-1995.12
309 (420)
2600
3
F2000
26.463 FNLC, FNLLC, FNLLRC, FNLLW, FNLRC, FNLLRC, FVLC
Diesel
Platform/Chassis
12816
1994.01-.
338 (460)
2600
7
F2000
26.463 FNLC, FNLLC, FNLLRC, FNLLW, FNLRC, FNLLRC, FVLC
Diesel
Platform/Chassis
12816
1994.01-.
338 (460)
2600
3
F2000
26.463 FNLS, FVLS, FVLRS
Diesel
Truck Tractor
12816
1994.01-.
338 (460)
2600
3
F2000
26.463 FNLS, FVLS, FVLRS
Diesel
Truck Tractor
12816
1994.01-.
338 (460)
2600
7
F2000
26.464 FNLC, FNLLC, FNLLRC, FNLLW, FNLRC, FNLLRC, FVLC
Diesel
Platform/Chassis
12816
2001.05-.
338 (460)
1900
3
F2000
26.464 FNLC, FNLLC, FNLLRC, FNLLW, FNLRC, FNLLRC, FVLC
Diesel
Platform/Chassis
12816
2001.05-.
338 (460)
1900
7
F2000
26.464 FNLS
Diesel
Truck Tractor
12816
2001.05-.
338 (460)
2600
3
F2000
26.464 FVL-KO
Diesel
Municipal Vehicle
12816
2001.05-.
338 (460)
1900
7
F2000
26.464 FVLS, FVLRS
Diesel
Truck Tractor
12816
2001.05-.
338 (460)
2600
7
F90
19.242 F,19.242 FL,19.242 FLL
Diesel
Platform/Chassis
11967
1988.01-1989.01
177 (241)
1900
1
F90
19.242 FK
Diesel
Dump Truck
11967
1988.01-1989.02
177 (241)
1900
1
F90
19.242 FS,19.242 FLS,19.242 FLLS
Diesel
Truck Tractor
11967
1988.01-1989.01
177 (241)
1900
1
F90
19.262 F,19.262 FL,19.262 FLL
Diesel
Platform/Chassis
9973
1988.01-1990.02
191 (260)
1900
1
F90
19.262 FA
Diesel
Platform/Chassis
9973
1989.02-1990.02
191 (260)
1900
2
F90
19.262 FAK
Diesel
Dump Truck
9973
1989.02-1990.02
191 (260)
1900
2
F90
19.262 FAS
Diesel
Truck Tractor
9973
1989.02-1990.02
191 (260)
1900
2
F90
19.262 FK
Diesel
Dump Truck
9973
1988.01-1990.02
191 (260)
1900
1
F90
19.262 FS,19.262 FLS,19.262 FLLS
Diesel
Truck Tractor
9973
1988.01-1990.02
191 (260)
1900
1
F90
19.272 F,19.272 FL,19.272 FLL
Diesel
Platform/Chassis
9973
1990.02-1995.05
198 (269)
1900
1
F90
19.272 FA
Diesel
Platform/Chassis
9973
1990.02-1995.05
198 (269)
1900
2
F90
19.272 FAK
Diesel
Dump Truck
9973
1990.02-1995.05
198 (269)
1900
2
F90
19.272 FAS
Diesel
Truck Tractor
9973
1990.02-1995.05
198 (269)
1900
2
F90
19.272 FK
Diesel
Dump Truck
9973
1990.02-1995.05
198 (269)
1900
1
F90
19.272 FS,19.272 FLS,19.272 FLLS
Diesel
Truck Tractor
9973
1990.02-1995.05
198 (269)
1900
1
F90
19.292 F,19.292 FL,19.292 FLL
Diesel
Platform/Chassis
11967
1986.07-1990.02
213 (290)
1900
1
F90
19.292 FA
Diesel
Platform/Chassis
11967
1988.05-1990.02
213 (290)
1900
2
F90
19.292 FAK
Diesel
Dump Truck
11967
1988.05-1990.02
213 (290)
1900
2
F90
19.292 FAS
Diesel
Truck Tractor
11967
1988.05-1990.02
213 (290)
1900
2
F90
19.292 FK
Diesel
Dump Truck
11967
1986.07-1990.02
213 (290)
1900
1
F90
19.292 FS,19.292 FLS,19.292 FLLS
Diesel
Truck Tractor
11967
1986.07-1990.02
213 (290)
1900
1
F90
19.322 F,19.322 FL,19.322 FLL
Diesel
Platform/Chassis
9973
1990.02-1995.05
235 (320)
1900
1
F90
19.322 FA
Diesel
Platform/Chassis
9973
1990.02-1996.06
235 (320)
1900
2
F90
19.322 FAK
Diesel
Dump Truck
9973
1990.02-1996.06
235 (320)
1900
2
F90
19.322 FAS
Diesel
Truck Tractor
9973
1990.02-1996.06
235 (320)
1900
2
F90
19.322 FK
Diesel
Dump Truck
9973
1990.02-1995.05
235 (320)
1900
1
F90
19.322 FS,19.322 FLS,19.322 FLLS
Diesel
Truck Tractor
9973
1990.02-1995.05
235 (320)
1900
1
F90
19.332 F,19.332 FL,19.332 FLL
Diesel
Platform/Chassis
11967
1986.07-1990.02
243 (330)
1900
1
F90
19.332 FA
Diesel
Platform/Chassis
11967
1988.05-1990.02
243 (330)
1900
2
F90
19.332 FAK
Diesel
Dump Truck
11967
1988.05-1990.02
243 (330)
1900
2
F90
19.332 FAS
Diesel
Truck Tractor
11967
1988.05-1990.02
243 (330)
1900
2
F90
19.332 FK
Diesel
Dump Truck
11967
1986.07-1990.02
243 (330)
1900
1
F90
19.332 FS,19.332 FLS,19.332 FLLS
Diesel
Truck Tractor
11967
1986.07-1990.02
243 (330)
1900
1
F90
19.342 F,19.342 FL,19.342 FLL
Diesel
Platform/Chassis
9973
1994.05-1995.05
250 (340)
1900
1
F90
19.342 FA
Diesel
Platform/Chassis
9973
1994.05-1996.06
250 (340)
1900
2
F90
19.342 FAK
Diesel
Dump Truck
9973
1994.05-1996.06
250 (340)
1900
2
F90
19.342 FAS
Diesel
Truck Tractor
9973
1994.05-1996.06
250 (340)
1900
2
F90
19.342 FK
Diesel
Dump Truck
9973
1994.05-1995.05
250 (340)
1900
1
F90
19.342 FS,19.342 FLS,19.342 FLLS
Diesel
Truck Tractor
9973
1994.05-1995.05
250 (340)
1900
1
F90
19.362 F,19.362 FL,19.362 FLL
Diesel
Platform/Chassis
11967
1986.07-1990.02
265 (360)
1900
1
F90
19.362 FA
Diesel
Platform/Chassis
11967
1988.05-1990.02
265 (360)
1900
1
F90
19.362 FAK
Diesel
Dump Truck
11967
1988.05-1990.02
265 (360)
1900
2
F90
19.362 FAS
Diesel
Truck Tractor
11967
1988.05-1990.02
265 (360)
1900
2
F90
19.362 FK
Diesel
Dump Truck
11967
1986.07-1990.02
265 (360)
1900
1
F90
19.362 FS,19.362 FLS,19.362 FLLS
Diesel
Truck Tractor
11967
1986.07-1990.02
265 (360)
1900
1
F90
19.372 F,19.372 FL,19.372 FLL
Diesel
Platform/Chassis
11967
1990.02-1995.05
272 (370)
1900
1
F90
19.372 F,19.372 FL,19.372 FLL
Diesel
Platform/Chassis
11967
1990.05-1995.04
249 (339)
1900
1
F90
19.372 FA
Diesel
Platform/Chassis
11967
1990.02-1996.06
272 (370)
1900
2
F90
19.372 FAK
Diesel
Dump Truck
11967
1990.02-1996.06
272 (370)
1900
2
F90
19.372 FAS
Diesel
Platform/Chassis
11967
1990.02-1996.06
272 (370)
1900
2
F90
19.372 FK
Diesel
Dump Truck
11967
1990.05-1995.04
249 (339)
1900
1
F90
19.372 FK
Diesel
Dump Truck
11967
1990.02-1995.05
272 (370)
1900
1
F90
19.372 FS,19.372 FLS,19.372 FLLS
Diesel
Truck Tractor
11967
1990.05-1995.04
249 (339)
1900
1
F90
19.372 FS,19.372 FLS,19.372 FLLS
Diesel
Truck Tractor
11967
1990.02-1995.05
272 (370)
1900
1
F90
19.402 F,19.402 FL,19.402 FLL
Diesel
Platform/Chassis
11967
1994.05-1995.05
294 (400)
1900
1
F90
19.402 FA
Diesel
Platform/Chassis
11967
1994.05-1996.06
294 (400)
1900
2
F90
19.402 FAK
Diesel
Dump Truck
11967
1994.05-1996.06
294 (400)
1900
2
F90
19.402 FAS
Diesel
Truck Tractor
11967
1994.05-1996.06
294 (400)
1900
2
F90
19.402 FK
Diesel
Dump Truck
11967
1994.05-1995.05
294 (400)
1900
1
F90
19.402 FS,19.402 FLS,19.402 FLLS
Diesel
Truck Tractor
11967
1994.05-1995.05
294 (400)
1900
1
F90
19.422 F,19.422 FL,19.422 FLL
Diesel
Platform/Chassis
11967
1990.02-1995.05
309 (420)
1900
2
F90
19.422 FA
Diesel
Platform/Chassis
11967
1990.02-1996.06
309 (420)
1900
2
F90
19.422 FAK
Diesel
Dump Truck
11967
1990.02-1996.06
309 (420)
1900
2
F90
19.422 FAS
Diesel
Truck Tractor
11967
1990.02-1996.06
309 (420)
1900
2
F90
19.422 FK
Diesel
Dump Truck
11967
1990.02-1995.05
309 (420)
1900
1
F90
19.422 FS,19.422 FLS,19.422 FLLS
Diesel
Truck Tractor
11967
1990.02-1995.05
309 (420)
1900
1
F90
19.462 F,19.462 FL
Diesel
Platform/Chassis
18273
1987.05-1990.02
338 (460)
1900
1
F90
19.462 FK
Diesel
Dump Truck
18273
1987.05-1990.02
338 (460)
1900
1
F90
19.462 FS,19.462 FLS
Diesel
Truck Tractor
18273
1987.05-1990.02
338 (460)
1900
1
F90
19.502 F,19.502 FL,19.502 FLL
Diesel
Platform/Chassis
18273
1990.02-1996.06
368 (500)
1900
1
F90
19.502 FS,19.502 FLS,19.502 FLLS
Diesel
Truck Tractor
18273
1990.02-1996.06
368 (500)
1900
1
F90
24.242 DF
Diesel
Platform/Chassis
11967
1988.01-1989.07
177 (241)
2400
4
F90
24.242 DFK
Diesel
Dump Truck
11967
1988.01-1989.07
177 (241)
2400
4
F90
24.242 DFS
Diesel
Truck Tractor
11967
1988.01-1989.07
177 (241)
2400
4
F90
24.242 FNL,24.242 FNLL,24.242 FVL
Diesel
Platform/Chassis
11967
1988.01-1990.02
177 (241)
2400
7
F90
24.242 FNL,24.242 FNLL,24.242 FVL
Diesel
Platform/Chassis
11967
1988.01-1990.02
177 (241)
2400
3
F90
24.262 DF
Diesel
Platform/Chassis
9973
1988.01-1990.02
191 (260)
2400
4
F90
24.262 DFK
Diesel
Dump Truck
9973
1988.01-1990.02
191 (260)
2400
4
F90
24.262 DFS,24.262 DFLS
Diesel
Truck Tractor
9973
1988.01-1990.02
191 (260)
2400
4
F90
24.262 FNL,24.262 FNLL,24.262 FVL
Diesel
Platform/Chassis
9973
1988.01-1990.02
191 (260)
2400
3
F90
24.262 FNL,24.262 FNLL,24.262 FVL
Diesel
Platform/Chassis
9973
1988.01-1990.02
191 (260)
2400
7
F90
24.272 DF
Diesel
Platform/Chassis
9973
1990.02-1990.12
198 (269)
2400
4
F90
24.272 DFK
Diesel
Dump Truck
9973
1990.02-1990.12
198 (269)
2400
4
F90
24.272 DFS,24.272 DFLS
Diesel
Truck Tractor
9973
1990.02-1995.04
198 (269)
2400
4
F90
24.272 FNL,24.272 FNLL,24.272 FVL
Diesel
Platform/Chassis
9973
1990.02-1995.05
198 (269)
2400
7
F90
24.272 FNL,24.272 FNLL,24.272 FVL
Diesel
Platform/Chassis
9973
1990.02-1995.05
198 (269)
2400
3
F90
24.272 FNLS,24.272 FVLS
Diesel
Truck Tractor
9973
1990.02-1995.05
198 (269)
2400
7
F90
24.272 FNLS,24.272 FVLS
Diesel
Truck Tractor
9973
1990.02-1995.05
198 (269)
2400
3
F90
24.292 DF
Diesel
Platform/Chassis
11967
1987.04-1990.02
213 (290)
2400
4
F90
24.292 DFK
Diesel
Dump Truck
11967
1987.04-1990.02
213 (290)
2400
4
F90
24.292 DFS,24.292 DFLS
Diesel
Truck Tractor
11967
1987.04-1990.02
213 (290)
2400
4
F90
24.292 FNL,24.292 FNLL,24.292 FVL
Diesel
Platform/Chassis
11967
1986.10-1990.02
213 (290)
2400
3
F90
24.292 FNL,24.292 FNLL,24.292 FVL
Diesel
Platform/Chassis
11967
1986.10-1990.02
213 (290)
2400
7
F90
24.292 FNLS,24.292 FVLS
Diesel
Truck Tractor
11967
1986.10-1990.02
213 (290)
2400
3
F90
24.292 FNLS,24.292 FVLS
Diesel
Truck Tractor
11967
1986.10-1990.02
213 (290)
2400
7
F90
24.302 DF
Diesel
Platform/Chassis
11967
1990.05-1990.12
220 (299)
2400
4
F90
24.302 DFK
Diesel
Dump Truck
11967
1990.05-1990.12
220 (299)
2400
4
F90
24.302 DFS,24.302 DFLS
Diesel
Truck Tractor
11967
1990.05-1995.04
220 (299)
2400
4
F90
24.302 FNL,24.302 FNLL,24.302 FVL
Diesel
Platform/Chassis
11967
1990.05-1990.10
220 (299)
2400
3
F90
24.302 FNL,24.302 FNLL,24.302 FVL
Diesel
Platform/Chassis
11967
1990.05-1990.10
220 (299)
2400
7
F90
24.322 DF
Diesel
Platform/Chassis
9973
1990.02-1990.12
235 (320)
2400
4
F90
24.322 DFK
Diesel
Dump Truck
9973
1990.02-1990.12
235 (320)
2400
4
F90
24.322 DFS,24.322 DFLS
Diesel
Truck Tractor
9973
1990.02-1990.12
235 (320)
2400
4
F90
24.322 FNL,24.322 FNLL,24.322 FVL
Diesel
Platform/Chassis
9973
1990.02-1995.05
235 (320)
2400
3
F90
24.322 FNL,24.322 FNLL,24.322 FVL
Diesel
Platform/Chassis
9973
1990.02-1995.05
235 (320)
2400
7
F90
24.322 FNLS,24.322 FVLS
Diesel
Truck Tractor
9973
1990.02-1995.05
235 (320)
2400
3
F90
24.322 FNLS,24.322 FVLS
Diesel
Truck Tractor
9973
1990.02-1995.05
235 (320)
2400
7
F90
24.332 DF
Diesel
Platform/Chassis
11967
1987.04-1990.02
243 (330)
2400
4
F90
24.332 DFK
Diesel
Dump Truck
11967
1987.04-1990.02
243 (330)
2400
4
F90
24.332 DFS,24.332 DFLS
Diesel
Truck Tractor
11967
1987.04-1990.02
243 (330)
2400
4
F90
24.332 FNL,24.332 FNLL,24.332 FVL
Diesel
Platform/Chassis
11967
1986.10-1990.02
243 (330)
2400
7
F90
24.332 FNL,24.332 FNLL,24.332 FVL
Diesel
Platform/Chassis
11967
1986.10-1990.02
243 (330)
2400
3
F90
24.332 FNLS,24.332 FVLS
Diesel
Truck Tractor
11967
1986.10-1990.02
243 (330)
2400
3
F90
24.332 FNLS,24.332 FVLS
Diesel
Truck Tractor
11967
1986.10-1990.02
243 (330)
2400
7
F90
24.342 FNL,24.342 FNLL
Diesel
Platform/Chassis
9973
1994.05-1995.05
250 (340)
2400
3
F90
24.362 DF
Diesel
Platform/Chassis
11967
1987.04-1990.02
265 (360)
2400
4
F90
24.362 DFK
Diesel
Dump Truck
11967
1987.04-1990.02
265 (360)
2400
4
F90
24.362 DFS,24.362 DFLS
Diesel
Truck Tractor
11967
1987.04-1990.02
265 (360)
2400
4
F90
24.362 FNL,24.362 FNLL,24.362 FVL
Diesel
Platform/Chassis
11967
1986.10-1990.02
265 (360)
2400
3
F90
24.362 FNL,24.362 FNLL,24.362 FVL
Diesel
Platform/Chassis
11967
1986.10-1990.02
265 (360)
2400
7
F90
24.362 FNLS,24.362 FVLS
Diesel
Truck Tractor
11967
1986.10-1990.02
265 (360)
2400
7
F90
24.362 FNLS,24.362 FVLS
Diesel
Truck Tractor
11967
1986.10-1990.02
265 (360)
2400
3
F90
24.372 DF
Diesel
Platform/Chassis
11967
1990.02-1990.12
272 (370)
2400
4
F90
24.372 DF
Diesel
Platform/Chassis
11967
1990.05-1990.12
249 (339)
2400
4
F90
24.372 DFK
Diesel
Dump Truck
11967
1990.02-1990.12
272 (370)
2400
4
F90
24.372 DFK
Diesel
Dump Truck
11967
1990.05-1990.12
249 (339)
2400
4
F90
24.372 DFS
Diesel
Truck Tractor
11967
1990.05-1990.12
249 (339)
2400
4
F90
24.372 DFS, 24.372 DFLS
Diesel
Dump Truck
11967
1990.02-1995.04
272 (370)
2400
4
F90
24.372 FNL,24.372 FNLL,24.372 FVL
Diesel
Platform/Chassis
11967
1990.02-1995.05
272 (370)
2400
7
F90
24.372 FNL,24.372 FNLL,24.372 FVL
Diesel
Platform/Chassis
11967
1990.02-1995.05
272 (370)
2400
3
F90
24.372 FNLS,24.372 FVLS
Diesel
Truck Tractor
11967
1990.02-1995.05
272 (370)
2400
3
F90
24.372 FNLS,24.372 FVLS
Diesel
Truck Tractor
11967
1990.02-1995.05
272 (370)
2400
7
F90
24.372 FVL
Diesel
Platform/Chassis
11967
1990.05-1990.12
249 (339)
2400
7
F90
24.372 FVLS
Diesel
Truck Tractor
11967
1990.05-1990.12
249 (339)
2400
7
F90
24.402 FNL,24.402 FNLL
Diesel
Platform/Chassis
11967
1994.05-1995.05
294 (400)
2400
3
F90
24.422 DF
Diesel
Platform/Chassis
11967
1990.02-1990.12
309 (420)
2400
4
F90
24.422 DFK
Diesel
Dump Truck
11967
1990.02-1990.12
309 (420)
2400
4
F90
24.422 DFS,24.422 DFLS
Diesel
Truck Tractor
11967
1990.02-1990.12
309 (420)
2400
4
F90
24.422 FNL,24.422 FNLL,24.422 FVL
Diesel
Platform/Chassis
11967
1990.02-1995.05
309 (420)
2400
3
F90
24.422 FNL,24.422 FNLL,24.422 FVL
Diesel
Platform/Chassis
11967
1990.02-1995.05
309 (420)
2400
7
F90
24.462 DF
Diesel
Platform/Chassis
18273
1989.02-1990.02
338 (460)
2400
4
F90
24.462 DFS
Diesel
Truck Tractor
18273
1989.02-1990.02
338 (460)
2400
4
F90
24.462 FNL
Diesel
Platform/Chassis
18273
1989.04-1990.02
338 (460)
2400
3
F90
24.502 DF
Diesel
Platform/Chassis
18273
1990.02-1990.12
368 (500)
2400
4
F90
24.502 DFK
Diesel
Dump Truck
18273
1990.02-1990.12
368 (500)
2400
4
F90
24.502 DFS
Diesel
Truck Tractor
18273
1990.02-1990.12
368 (500)
2400
4
F90
24.502 FNL
Diesel
Platform/Chassis
18273
1990.02-1990.12
368 (500)
2400
3
F90
25.272 DF
Diesel
Platform/Chassis
9973
1990.09-1992.12
198 (269)
2500
4
F90
25.272 DFK
Diesel
Dump Truck
9973
1990.09-1992.12
198 (269)
2500
4
F90
25.272 DFS,25.272 DFLS
Diesel
Truck Tractor
9973
1990.09-1992.12
198 (269)
2500
4
F90
25.272 FNL,25.272 FNLL,25.272 FVL
Diesel
Platform/Chassis
9973
1990.09-1993.10
198 (269)
2500
3
F90
25.272 FNL,25.272 FNLL,25.272 FVL
Diesel
Platform/Chassis
9973
1990.09-1993.10
198 (269)
2500
7
F90
25.302 DF
Diesel
Platform/Chassis
11967
1990.09-1991.12
220 (299)
2500
4
F90
25.302 DFK
Diesel
Dump Truck
11967
1990.09-1991.12
220 (299)
2500
4
F90
25.302 DFS, 25.302 DFLS
Diesel
Truck Tractor
11967
1990.09-1991.12
220 (299)
2500
4
F90
25.302 FNL, 25.302 FNLL, 25.302 FVL
Diesel
Platform/Chassis
11967
1990.09-1991.12
220 (299)
2500
3
F90
25.302 FNLS, 25.302 FVLS
Diesel
Truck Tractor
11967
1990.09-1991.12
220 (299)
2500
3
F90
25.302 FNLS, 25.302 FVLS
Diesel
Truck Tractor
11967
1990.09-1991.12
220 (299)
2500
7
F90
25.322 DF, 25.322 DFL
Diesel
Platform/Chassis
9973
1990.09-1992.12
235 (320)
2500
4
F90
25.322 DFK
Diesel
Dump Truck
9973
1990.09-1992.12
235 (320)
2500
4
F90
25.322 DFS, 25.322 DFLS
Diesel
Truck Tractor
9973
1990.09-1992.12
235 (320)
2500
4
F90
25.322 FNL, 25.322 FNLL, 25.322 FVL
Diesel
Platform/Chassis
9973
1990.09-1992.12
235 (320)
2500
3
F90
25.322 FNLS,25.322 FVLS
Diesel
Truck Tractor
9973
1990.09-1992.12
235 (320)
2500
3
F90
25.322 FNLS,25.322 FVLS
Diesel
Truck Tractor
9973
1990.09-1992.12
235 (320)
2500
7
F90
25.372 DF
Diesel
Platform/Chassis
11967
1990.09-1992.12
249 (339)
2500
4
F90
25.372 DF
Diesel
Platform/Chassis
11967
1990.09-1992.12
272 (370)
2500
4
F90
25.372 DFK
Diesel
Dump Truck
11967
1990.09-1992.12
272 (370)
2500
4
F90
25.372 DFK
Diesel
Dump Truck
11967
1990.09-1992.12
249 (339)
2500
4
F90
25.372 DFS
Diesel
Truck Tractor
11967
1990.09-1992.12
249 (339)
2500
4
F90
25.372 DFS,25.372 DFLS
Diesel
Truck Tractor
11967
1990.09-1992.12
272 (370)
2500
4
F90
25.372 FNL, 25.372 FNLL, 25.372 FVL
Diesel
Platform/Chassis
11967
1990.09-1992.12
272 (370)
2500
3
F90
25.372 FNLS,25.372 FVLS
Diesel
Truck Tractor
11967
1990.09-1993.10
272 (370)
2500
7
F90
25.372 FNLS,25.372 FVLS
Diesel
Truck Tractor
11967
1990.09-1993.10
272 (370)
2500
3
F90
25.372 FVLS
Diesel
Truck Tractor
11967
1990.09-1993.10
249 (339)
2500
7
F90
25.422 DF
Diesel
Platform/Chassis
11967
1990.09-1992.12
309 (420)
2500
4
F90
25.422 DFK
Diesel
Dump Truck
11967
1990.09-1992.12
309 (420)
2500
4
F90
25.422 DFS,25.422 DFLS
Diesel
Truck Tractor
11967
1990.09-1992.12
309 (420)
2500
4
F90
25.422 FNL,25.422 FNLL
Diesel
Platform/Chassis
11967
1990.09-1992.12
309 (420)
2500
3
F90
25.422 FNLS,25.422 FVLS
Diesel
Truck Tractor
11967
1990.09-1992.12
309 (420)
2500
7
F90
25.422 FNLS,25.422 FVLS
Diesel
Truck Tractor
11967
1990.09-1992.12
309 (420)
2500
3
F90
25.502 DF
Diesel
Platform/Chassis
18273
1990.09-1992.12
368 (500)
2500
4
F90
25.502 DFS
Diesel
Truck Tractor
18273
1990.09-1992.12
368 (500)
2500
4
F90
25.502 FNL
Diesel
Platform/Chassis
18273
1990.09-1992.12
368 (500)
2500
3
F90
26.242 DF
Diesel
Platform/Chassis
11967
1990.02-1997.06
177 (241)
2600
4
F90
26.242 DFAK
Diesel
Dump Truck
11967
1990.01-1990.01
177 (241)
2600
5
F90
26.242 DFK
Diesel
Dump Truck
11967
1990.02-1997.06
177 (241)
2600
4
F90
26.242 DFS
Diesel
Truck Tractor
11967
1990.02-1997.06
177 (241)
2600
4
F90
26.262 DF
Diesel
Platform/Chassis
9973
1988.01-1990.02
191 (260)
2600
4
F90
26.262 DFA
Diesel
Platform/Chassis
9973
1989.02-1990.02
191 (260)
2600
5
F90
26.262 DFAK
Diesel
Dump Truck
9973
1989.02-1990.02
191 (260)
2600
5
F90
26.262 DFAS
Diesel
Truck Tractor
9973
1989.02-1990.02
191 (260)
2600
5
F90
26.262 DFK
Diesel
Dump Truck
9973
1988.01-1990.02
191 (260)
2600
4
F90
26.262 DFS
Diesel
Truck Tractor
9973
1988.01-1990.02
191 (260)
2600
4
F90
26.272 DF
Diesel
Platform/Chassis
9973
1990.02-1996.06
198 (269)
2600
4
F90
26.272 DFA
Diesel
Platform/Chassis
9973
1990.02-1992.12
198 (269)
2600
5
F90
26.272 DFAK
Diesel
Dump Truck
9973
1990.02-1992.12
198 (269)
2600
5
F90
26.272 DFAS
Diesel
Truck Tractor
9973
1990.02-1992.12
198 (269)
2600
5
F90
26.272 DFK
Diesel
Dump Truck
9973
1990.02-1996.06
198 (269)
2600
4
F90
26.272 DFS,26.272 DFLS
Diesel
Truck Tractor
9973
1990.02-1996.06
198 (269)
2600
4
F90
26.272 FNL,26.272 FNLL
Diesel
Platform/Chassis
9973
1991.03-1995.05
198 (269)
2600
3
F90
26.272 FNLS,26.272 FVLS
Diesel
Truck Tractor
9973
1990.09-1995.12
198 (269)
2600
3
F90
26.272 FNLS,26.272 FVLS
Diesel
Truck Tractor
9973
1990.09-1995.12
198 (269)
2600
7
F90
26.292 DF, 26.292 DFL
Diesel
Platform/Chassis
11967
1987.09-1990.02
213 (290)
2600
4
F90
26.292 DFA
Diesel
Platform/Chassis
11967
1988.05-1990.02
213 (290)
2600
5
F90
26.292 DFAK
Diesel
Dump Truck
11967
1988.05-1990.02
213 (290)
2600
5
F90
26.292 DFAS
Diesel
Truck Tractor
11967
1988.05-1990.02
213 (290)
2600
5
F90
26.292 DFK
Diesel
Dump Truck
11967
1987.09-1990.02
213 (290)
2600
4
F90
26.292 DFS
Diesel
Truck Tractor
11967
1987.09-1990.02
213 (290)
2600
4
F90
26.302 DF
Diesel
Platform/Chassis
11967
1990.05-1991.12
220 (299)
2600
4
F90
26.302 DFA
Diesel
Platform/Chassis
11967
1990.05-1991.12
220 (299)
2600
5
F90
26.302 DFAK
Diesel
Dump Truck
11967
1990.05-1991.12
220 (299)
2600
5
F90
26.302 DFAS
Diesel
Truck Tractor
11967
1990.05-1991.12
220 (299)
2600
5
F90
26.302 DFK
Diesel
Dump Truck
11967
1990.05-1991.12
220 (299)
2600
4
F90
26.302 DFS
Diesel
Truck Tractor
11967
1990.05-1991.12
220 (299)
2600
4
F90
26.302 FNL, 26.302 FNLL, 26.302 FVL
Diesel
Platform/Chassis
11967
1991.03-1991.12
220 (299)
2600
3
F90
26.302 FNLS,26.302 FVLS
Diesel
Truck Tractor
11967
1990.09-1991.12
220 (299)
2600
3
F90
26.302 FNLS,26.302 FVLS
Diesel
Truck Tractor
11967
1990.09-1991.12
220 (299)
2600
7
F90
26.322 DF
Diesel
Platform/Chassis
9973
1990.02-1996.06
235 (320)
2600
4
F90
26.322 DFA
Diesel
Platform/Chassis
9973
1990.02-1992.12
235 (320)
2600
5
F90
26.322 DFAK
Diesel
Dump Truck
9973
1990.02-1992.12
235 (320)
2600
5
F90
26.322 DFAS
Diesel
Truck Tractor
9973
1990.02-1992.12
235 (320)
2600
5
F90
26.322 DFK
Diesel
Dump Truck
9973
1992.02-1996.06
235 (320)
2600
4
F90
26.322 DFS,26.322 DFLS
Diesel
Truck Tractor
9973
1990.02-1996.06
235 (320)
2600
4
F90
26.322 FNL,26.322 FNLL
Diesel
Platform/Chassis
9973
1991.03-1995.05
235 (320)
2600
3
F90
26.322 FNLS,26.322 FVLS
Diesel
Truck Tractor
9973
1990.09-1995.12
235 (320)
2600
7
F90
26.322 FNLS,26.322 FVLS
Diesel
Truck Tractor
9973
1990.09-1995.12
235 (320)
2600
3
F90
26.332 DF, 26.332 DFL
Diesel
Platform/Chassis
11967
1987.09-1990.02
243 (330)
2600
4
F90
26.332 DFA
Diesel
Platform/Chassis
11967
1988.05-1990.02
243 (330)
2600
5
F90
26.332 DFAK
Diesel
Dump Truck
11967
1988.05-1990.02
243 (330)
2600
5
F90
26.332 DFAS
Diesel
Truck Tractor
11967
1988.05-1990.02
243 (330)
2600
5
F90
26.332 DFK
Diesel
Dump Truck
11967
1987.09-1990.02
243 (330)
2600
4
F90
26.332 DFS
Diesel
Truck Tractor
11967
1987.09-1990.02
243 (330)
2600
4
F90
26.342 DF,26.342 DFL
Diesel
Platform/Chassis
9973
1994.05-1996.06
250 (340)
2600
4
F90
26.342 DFK,26.342 DFLK
Diesel
Dump Truck
9973
1994.05-1996.06
250 (340)
2600
4
F90
26.342 DFS
Diesel
Truck Tractor
9973
1994.04-1996.06
250 (340)
2600
4
F90
26.362 DF, 26.362 DFL
Diesel
Platform/Chassis
11967
1987.09-1990.02
265 (360)
2600
4
F90
26.362 DFA
Diesel
Platform/Chassis
11967
1988.05-1990.02
265 (360)
2600
5
F90
26.362 DFAK
Diesel
Dump Truck
11967
1988.05-1990.02
265 (360)
2600
5
F90
26.362 DFAS
Diesel
Truck Tractor
11967
1988.05-1990.02
265 (360)
2600
5
F90
26.362 DFK
Diesel
Dump Truck
11967
1987.09-1990.02
265 (360)
2600
4
F90
26.362 DFS
Diesel
Truck Tractor
11967
1987.09-1990.02
265 (360)
2600
4
F90
26.372 DF,26.372 DFL
Diesel
Platform/Chassis
11967
1990.02-1996.06
272 (370)
2600
4
F90
26.372 DFA
Diesel
Platform/Chassis
11967
1990.02-1992.12
272 (370)
2600
5
F90
26.372 DFAK
Diesel
Dump Truck
11967
1992.01-1996.06
272 (370)
2600
5
F90
26.372 DFAS
Diesel
Truck Tractor
11967
1990.02-1992.12
272 (370)
2600
5
F90
26.372 DFK
Diesel
Dump Truck
11967
1992.01-1996.06
272 (370)
2600
4
F90
26.372 DFS
Diesel
Truck Tractor
11967
1990.02-1996.06
272 (370)
2600
4
F90
26.372 FNL,26.372 FNLL,26.372 FVL
Diesel
Platform/Chassis
11967
1990.09-1995.12
272 (370)
2600
7
F90
26.372 FNL,26.372 FNLL,26.372 FVL
Diesel
Platform/Chassis
11967
1990.09-1995.12
272 (370)
2600
3
F90
26.372 FNLS,26.372 FVLS
Diesel
Truck Tractor
11967
1992.01-1996.06
272 (370)
2600
3
F90
26.372 FNLS,26.372 FVLS
Diesel
Truck Tractor
11967
1992.01-1996.06
272 (370)
2600
7
F90
26.402 DF,26.402 DFL
Diesel
Platform/Chassis
11967
1994.05-1996.06
294 (400)
2600
4
F90
26.402 DFK,26.402 DFLK
Diesel
Dump Truck
11967
1994.05-1996.06
294 (400)
2600
4
F90
26.402 DFS
Diesel
Truck Tractor
11967
1994.05-1995.12
294 (400)
2600
4
F90
26.402 FNL,26.402 FNLL,26.402 FVL
Diesel
Platform/Chassis
11967
1994.05-1996.06
294 (400)
2600
3
F90
26.402 FNL,26.402 FNLL,26.402 FVL
Diesel
Platform/Chassis
11967
1994.05-1996.06
294 (400)
2600
7
F90
26.402 FNLS,26.402 FVLS
Diesel
Truck Tractor
11967
1994.05-1996.06
294 (400)
2600
3
F90
26.402 FNLS,26.402 FVLS
Diesel
Truck Tractor
11967
1994.05-1996.06
294 (400)
2600
7
F90
26.422 DF,26.422 DFL
Diesel
Platform/Chassis
11967
1990.02-1996.06
309 (420)
2600
4
F90
26.422 DFA
Diesel
Platform/Chassis
11967
1990.02-1992.12
309 (420)
2600
5
F90
26.422 DFAK
Diesel
Dump Truck
11967
1990.02-1992.12
309 (420)
2600
5
F90
26.422 DFAS
Diesel
Truck Tractor
11967
1990.02-1992.12
309 (420)
2600
5
F90
26.422 DFK
Diesel
Dump Truck
11967
1990.02-1995.12
309 (420)
2600
4
F90
26.422 DFS
Diesel
Truck Tractor
11967
1990.02-1995.12
309 (420)
2600
4
F90
26.422 FNL,26.422 FNLL,26.422 FVL
Diesel
Platform/Chassis
11967
1990.09-1995.12
309 (420)
2600
7
F90
26.422 FNL,26.422 FNLL,26.422 FVL
Diesel
Platform/Chassis
11967
1990.09-1995.12
309 (420)
2600
3
F90
26.422 FNLS,26.422 FVLS
Diesel
Truck Tractor
11967
1992.01-1995.12
309 (420)
2600
3
F90
26.422 FNLS,26.422 FVLS
Diesel
Truck Tractor
11967
1992.01-1995.12
309 (420)
2600
7
F90
26.462 DF
Diesel
Platform/Chassis
18273
1989.02-1990.02
338 (460)
2600
4
F90
26.462 DFA
Diesel
Platform/Chassis
18273
1989.08-1990.02
338 (460)
2600
5
F90
26.462 DFAS
Diesel
Truck Tractor
18273
1989.08-1990.02
338 (460)
2600
5
F90
26.462 DFS
Diesel
Truck Tractor
18273
1989.02-1990.02
338 (460)
2600
4
F90
26.502 DF
Diesel
Platform/Chassis
18273
1990.02-1996.06
368 (500)
2600
4
F90
26.502 DFA
Diesel
Platform/Chassis
18273
1990.02-1992.12
368 (500)
2600
5
F90
26.502 DFAS
Diesel
Truck Tractor
18273
1990.02-1992.12
368 (500)
2600
5
F90
26.502 DFS,26.502 DFLS
Diesel
Truck Tractor
18273
1990.02-1996.06
368 (500)
2600
4
F90
26.502 FNL,26.502 FNLL
Diesel
Platform/Chassis
18273
1991.09-1996.06
368 (500)
2600
3
F90
32.262 VF
Diesel
Platform/Chassis
9973
1989.02-1990.02
191 (260)
3200
8
F90
32.262 VFK
Diesel
Dump Truck
9973
1989.02-1990.02
191 (260)
3200
8
F90
32.262 VFTM
Diesel
Concrete Mixer
9973
1989.02-1990.02
191 (260)
3200
8
F90
32.272 VF
Diesel
Platform/Chassis
9973
1990.02-1995.04
198 (269)
3200
8
F90
32.272 VFK
Diesel
Dump Truck
9973
1990.02-1995.04
198 (269)
3200
8
F90
32.292 VF
Diesel
Platform/Chassis
11967
1988.03-1990.02
213 (290)
3200
8
F90
32.292 VFK
Diesel
Dump Truck
11967
1988.03-1990.02
213 (290)
3200
8
F90
32.302 VF
Diesel
Platform/Chassis
11967
1990.05-1991.09
220 (299)
3200
8
F90
32.302 VFK
Diesel
Dump Truck
11967
1990.05-1991.09
220 (299)
3200
8
F90
32.322 VF
Diesel
Platform/Chassis
9973
1990.02-1996.06
235 (320)
3200
8
F90
32.322 VFK
Diesel
Dump Truck
9973
1990.02-1996.06
235 (320)
3200
8
F90
32.332 VF
Diesel
Platform/Chassis
11967
1988.03-1990.02
243 (330)
3200
8
F90
32.332 VFK
Diesel
Dump Truck
11967
1988.03-1990.02
243 (330)
3200
8
F90
32.342 VFK
Diesel
Dump Truck
9973
1994.05-1996.06
250 (340)
3200
8
F90
32.362 VF
Diesel
Platform/Chassis
11967
1988.03-1990.02
265 (360)
3200
8
F90
32.362 VFK
Diesel
Dump Truck
11967
1988.03-1990.02
265 (360)
3200
8
F90
32.372 VF
Diesel
Platform/Chassis
11967
1990.02-1996.06
272 (370)
3200
8
F90
32.372 VF
Diesel
Platform/Chassis
11967
1990.02-1996.06
249 (339)
3200
8
F90
32.372 VFK
Diesel
Dump Truck
11967
1990.02-1996.06
272 (370)
3200
8
F90
32.372 VFK
Diesel
Dump Truck
11967
1990.05-1995.04
249 (339)
3200
8
F90
32.402 VFK
Diesel
Dump Truck
11967
1994.05-1996.06
294 (400)
3200
8
F90
32.422 VF
Diesel
Platform/Chassis
11967
1990.02-1996.06
309 (420)
3200
8
F90
32.422 VFK
Diesel
Dump Truck
11967
1990.02-1996.06
309 (420)
3200
8
F90
33.242 DFAK
Diesel
Dump Truck
11967
1988.01-1988.08
177 (241)
3300
5
F90
33.242 DFK
Diesel
Dump Truck
11967
1988.01-1988.08
177 (241)
3300
4
F90
33.262 DF
Diesel
Platform/Chassis
9973
1988.08-1990.02
191 (260)
3300
4
F90
33.262 DFA
Diesel
Platform/Chassis
9973
1989.07-1990.02
191 (260)
3300
5
F90
33.262 DFAK
Diesel
Dump Truck
9973
1989.07-1990.02
191 (260)
3300
5
F90
33.262 DFK
Diesel
Dump Truck
9973
1988.08-1990.02
191 (260)
3300
4
F90
33.272 DF
Diesel
Platform/Chassis
9973
1992.10-1995.04
198 (269)
3300
4
F90
33.272 DFA
Diesel
Platform/Chassis
9973
1992.10-1995.04
198 (269)
3300
5
F90
33.292 DF
Diesel
Platform/Chassis
11967
1987.09-1990.02
213 (290)
3300
4
F90
33.292 DFA
Diesel
Platform/Chassis
11967
1988.05-1990.02
213 (290)
3300
5
F90
33.292 DFAK
Diesel
Dump Truck
11967
1988.05-1990.02
213 (290)
3300
5
F90
33.292 DFAS
Diesel
Truck Tractor
11967
1988.05-1990.02
213 (290)
3300
5
F90
33.292 DFK
Diesel
Dump Truck
11967
1987.09-1990.02
213 (290)
3300
4
F90
33.292 DFS
Diesel
Truck Tractor
11967
1987.09-1990.02
213 (290)
3300
4
F90
33.322 DF
Diesel
Platform/Chassis
9973
1991.09-1996.06
235 (320)
3300
4
F90
33.322 DFA
Diesel
Platform/Chassis
9973
1991.09-1996.06
235 (320)
3300
5
F90
33.332 DFA
Diesel
Platform/Chassis
11967
1988.05-1990.02
243 (330)
3300
5
F90
33.332 DFAK
Diesel
Dump Truck
11967
1988.05-1990.02
243 (330)
3300
5
F90
33.332 DFAS
Diesel
Truck Tractor
11967
1988.05-1990.02
243 (330)
3300
5
F90
33.332 DFK
Diesel
Dump Truck
11967
1987.09-1990.02
243 (330)
3300
4
F90
33.332 DFS
Diesel
Truck Tractor
11967
1987.09-1990.02
243 (330)
3300
4
F90
33.342 DF
Diesel
Platform/Chassis
9973
1994.05-1996.06
250 (340)
3300
4
F90
33.342 DFA
Diesel
Platform/Chassis
9973
1994.05-1996.06
250 (340)
3300
5
F90
33.362 DF
Diesel
Platform/Chassis
11967
1987.09-1990.02
265 (360)
3300
4
F90
33.362 DFA
Diesel
Platform/Chassis
11967
1988.05-1990.02
265 (360)
3300
5
F90
33.362 DFAK
Diesel
Dump Truck
11967
1988.05-1990.02
265 (360)
3300
5
F90
33.362 DFAS
Diesel
Truck Tractor
11967
1988.05-1990.02
265 (360)
3300
5
F90
33.362 DFK
Diesel
Dump Truck
11967
1987.09-1990.02
265 (360)
3300
4
F90
33.362 DFS
Diesel
Truck Tractor
11967
1987.09-1990.02
265 (360)
3300
4
F90
33.372 DF
Diesel
Platform/Chassis
11967
1991.09-1996.06
272 (370)
3300
4
F90
33.372 DFA
Diesel
Platform/Chassis
11967
1991.09-1996.06
272 (370)
3300
5
F90
33.372 DFAK
Diesel
Dump Truck
11967
1991.01-1996.06
272 (370)
3300
5
F90
33.372 DFK
Diesel
Dump Truck
11967
1991.01-1996.06
272 (370)
3300
4
F90
33.372 DFS
Diesel
Truck Tractor
11967
1991.09-1996.06
272 (370)
3300
4
F90
33.402 DF
Diesel
Platform/Chassis
11967
1994.05-1996.06
294 (400)
3300
4
F90
33.402 DFA
Diesel
Platform/Chassis
11967
1994.05-1996.06
294 (400)
3300
5
F90
33.402 DFAK
Diesel
Dump Truck
11967
1994.05-1996.06
294 (400)
3300
5
F90
33.402 DFK
Diesel
Dump Truck
11967
1994.05-1996.06
294 (400)
3300
4
F90
33.402 DFS
Diesel
Truck Tractor
11967
1994.05-1996.06
294 (400)
3300
4
F90
33.422 DF
Diesel
Platform/Chassis
11967
1991.09-1996.06
309 (420)
3300
4
F90
33.422 DFA
Diesel
Platform/Chassis
11967
1991.09-1996.06
309 (420)
3300
5
F90
33.422 DFAK
Diesel
Dump Truck
11967
1994.01-1996.06
309 (420)
3300
5
F90
33.422 DFK
Diesel
Dump Truck
11967
1994.01-1996.06
309 (420)
3300
4
F90
33.422 DFS
Diesel
Truck Tractor
11967
1994.01-1996.06
309 (420)
3300
4
F90
33.462 DF
Diesel
Platform/Chassis
18273
1989.07-1990.02
338 (460)
3300
4
F90
33.462 DFA
Diesel
Platform/Chassis
18273
1989.07-1990.02
338 (460)
3300
5
F90
33.502 DF
Diesel
Platform/Chassis
18273
1991.09-1996.06
368 (500)
3300
4
F90
33.502 DFA
Diesel
Platform/Chassis
18273
1991.09-1996.06
368 (500)
3300
5
F90
35.262 VF
Diesel
Platform/Chassis
9973
1989.02-1990.02
191 (260)
3500
8
F90
35.262 VFA
Diesel
Platform/Chassis
9973
1989.07-1990.02
191 (260)
3500
11
F90
35.262 VFK
Diesel
Dump Truck
9973
1989.02-1990.02
191 (260)
3500
8
F90
35.272 VF
Diesel
Platform/Chassis
9973
1990.02-1991.12
198 (269)
3500
8
F90
35.272 VFK
Diesel
Dump Truck
9973
1990.02-1992.12
198 (269)
3500
8
F90
35.292 VF
Diesel
Platform/Chassis
11967
1988.10-1995.04
213 (290)
3500
8
F90
35.292 VFK
Diesel
Dump Truck
11967
1988.10-1995.04
213 (290)
3500
8
F90
35.302 VF
Diesel
Platform/Chassis
11967
1990.05-1991.09
220 (299)
3500
8
F90
35.302 VFK
Diesel
Dump Truck
11967
1990.05-1991.09
220 (299)
3500
8
F90
35.322 VFAK
Diesel
Dump Truck
9973
1990.02-1996.06
235 (320)
3500
11
F90
35.322 VFK
Diesel
Dump Truck
9973
1990.02-1996.06
235 (320)
3500
8
F90
35.322 VFK
Diesel
Dump Truck
9973
1990.02-1996.06
235 (320)
3500
10
F90
35.322 VK
Diesel
Platform/Chassis
9973
1990.02-1996.06
235 (320)
3500
8
F90
35.332 VF
Diesel
Platform/Chassis
11967
1988.10-1995.04
243 (330)
3500
8
F90
35.332 VFK
Diesel
Dump Truck
11967
1988.10-1995.04
243 (330)
3500
8
F90
35.342 VF
Diesel
Platform/Chassis
9973
1994.05-1996.06
250 (340)
3500
8
F90
35.342 VFK
Diesel
Dump Truck
9973
1994.05-1996.06
250 (340)
3500
8
F90
35.362 VF
Diesel
Platform/Chassis
11967
1988.10-1990.02
265 (360)
3500
8
F90
35.362 VFK
Diesel
Dump Truck
11967
1988.10-1990.02
265 (360)
3500
8
F90
35.372 VF
Diesel
Platform/Chassis
11967
1990.02-1995.04
249 (339)
3500
8
F90
35.372 VF
Diesel
Platform/Chassis
11967
1990.02-1996.06
272 (370)
3500
8
F90
35.372 VFK
Diesel
Dump Truck
11967
1990.02-1995.04
249 (339)
3500
8
F90
35.372 VFK
Diesel
Dump Truck
11967
1990.02-1996.06
272 (370)
3500
8
F90
35.402 VF
Diesel
Platform/Chassis
11967
1994.05-1996.06
294 (400)
3500
8
F90
35.402 VFK
Diesel
Dump Truck
11967
1994.05-1996.06
294 (400)
3500
8
F90
35.422 VF
Diesel
Platform/Chassis
11967
1990.02-1997.12
309 (420)
3500
10
F90
35.422 VF
Diesel
Platform/Chassis
11967
1990.02-1996.06
309 (420)
3500
8
F90
35.422 VFK
Diesel
Dump Truck
11967
1990.02-1996.06
309 (420)
3500
8
F90
35.422 VFK
Diesel
Dump Truck
11967
1990.02-1997.12
309 (420)
3500
10
F90
40.372 DF
Diesel
Platform/Chassis
11967
1991.12-1996.06
272 (370)
4000
4
F90
40.372 DFA
Diesel
Platform/Chassis
11967
1991.12-1996.06
272 (370)
4000
5
F90
40.402 DF
Diesel
Platform/Chassis
11967
1995.05-1996.06
294 (400)
4000
4
F90
40.402 DFA
Diesel
Platform/Chassis
11967
1995.05-1996.06
294 (400)
4000
5
F90
40.422 DF
Diesel
Platform/Chassis
11967
1991.12-1996.06
309 (420)
4000
4
F90
40.422 DFA
Diesel
Platform/Chassis
11967
1991.12-1996.06
309 (420)
4000
5
F90
41.262 VF
Diesel
Platform/Chassis
9973
1989.07-1990.02
191 (260)
4100
8
F90
41.262 VFK
Diesel
Dump Truck
9973
1989.07-1990.02
191 (260)
4100
8
F90
41.272 VF
Diesel
Platform/Chassis
9973
1990.02-1991.12
198 (269)
4100
8
F90
41.292 VF
Diesel
Platform/Chassis
11967
1988.10-1990.02
213 (290)
4100
8
F90
41.292 VFK
Diesel
Dump Truck
11967
1988.10-1990.02
213 (290)
4100
8
F90
41.322 VF
Diesel
Platform/Chassis
9973
1990.02-1996.06
235 (320)
4100
8
F90
41.332 VF
Diesel
Platform/Chassis
11967
1988.10-1990.02
243 (330)
4100
8
F90
41.332 VFK
Diesel
Dump Truck
11967
1988.10-1990.02
243 (330)
4100
8
F90
41.342 VF
Diesel
Platform/Chassis
9973
1994.05-1996.06
250 (340)
4100
8
F90
41.362 VF
Diesel
Platform/Chassis
11967
1988.10-1990.02
265 (360)
4100
8
F90
41.362 VFK
Diesel
Dump Truck
11967
1988.10-1990.02
265 (360)
4100
8
F90
41.372 VF
Diesel
Platform/Chassis
11967
1990.02-1996.06
272 (370)
4100
8
F90
41.402 VF
Diesel
Platform/Chassis
11967
1994.05-1996.06
294 (400)
4100
8
F90
41.422 VF
Diesel
Platform/Chassis
11967
1990.02-1996.06
309 (420)
4100
8
LION´S CITY
19.240
Diesel
Bus
6871
2004.05-2009.10
176 (240)
1800
1
LION´S CITY
19.280
Diesel
Bus
6871
2004.05-.
206 (280)
1800
1
LION´S CITY
19.290
Diesel
Bus
6871
2004.05-.
213 (290)
1800
1
LION´S CITY
A 21
Diesel
Bus
6871
1996.06-.
184 (250)
1800
1
LION´S CITY
A 23
Diesel
Bus
11967
1996.08-.
191 (260)
2800
3
LION´S CITY
Lions City
Diesel
Bus
6871
2004.05-2006.10
206 (280)
1800
1
LION´S CITY
Lions City
Diesel
Bus
10518
2007.05-.
206 (280)
2800
3
LION´S CITY
Lions City
Diesel
Bus
10518
2006.01-2012.06
228 (310)
2800
3
LION´S CITY
Lions City
Diesel
Bus
10518
2007.05-.
235 (320)
2800
3
LION´S CITY
Lions City
Diesel
Bus
6871
2004.05-2009.10
176 (239)
1800
1
LION´S CITY
Lions City
Diesel
Bus
10518
2006.01-2012.06
257 (349)
2800
3
LION´S CITY
Lions City
Diesel
Bus
6871
2007.05-2014.12
191 (260)
1800
1
LION´S CITY
Lions City
Diesel
Bus
10518
2007.05-.
265 (360)
2800
3
LION´S CITY
Lions City
Diesel
Bus
10518
2006.01-2012.06
199 (271)
2800
3
LION´S STAR
FRH 352,RH 353
Diesel
Bus
11967
1995.09-2002.02
257 (350)
1800
1
LION´S STAR
FRH 402,RH 403
Diesel
Bus
11967
1995.09-2001.10
294 (400)
1800
1
LION´S STAR
FRH 422
Diesel
Bus
11967
1993.01-1996.09
309 (420)
1800
1
M 2000 M
18.224 M-KO, MR-KO
Diesel
Municipal Vehicle
6871
2000.02-2005.12
162 (220)
1800
1
M 2000 M
18.224 MC, MLC, MLLC, MRC, MLRC, MLLRC
Diesel
Platform/Chassis
6871
1995.08-2005.12
162 (220)
1800
1
M 2000 M
18.224 MK, MK-L, MLK, MLRK, MRK
Diesel
Dump Truck
6871
1995.08-2005.12
162 (220)
1800
1
M 2000 M
18.224 MLS, MLRS
Diesel
Truck Tractor
6871
1995.08-2005.12
162 (220)
1800
1
M 2000 M
18.225 M-KO, MR-KO
Diesel
Municipal Vehicle
6871
2003.02-2005.12
162 (220)
1800
1
M 2000 M
18.225 MC, MLC, MLLC, MRC, MLRC, MLLRC
Diesel
Platform/Chassis
6871
2000.10-2005.12
162 (220)
1800
1
M 2000 M
18.225 MK, MK-L, MLK, MLRK, MRK
Diesel
Dump Truck
6871
2000.10-2005.12
162 (220)
1800
1
M 2000 M
18.225 MLS, MLRS
Diesel
Truck Tractor
6871
2003.02-2005.12
162 (220)
1800
1
M 2000 M
18.255 M-KO, MR-KO
Diesel
Municipal Vehicle
6871
2000.10-2005.12
180 (245)
1800
1
M 2000 M
18.255 MC, MLC, MLLC, MLRC, MRC, MLLRC
Diesel
Platform/Chassis
6871
2000.10-2005.12
180 (245)
1800
1
M 2000 M
18.255 MK, MK-L, MLK, MLRK, MRK
Diesel
Dump Truck
6871
2002.11-2005.12
180 (245)
1800
1
M 2000 M
18.255 MLS, MLRS
Diesel
Truck Tractor
6871
2000.10-2005.12
180 (245)
1800
1
M 2000 M
18.264 M-KO, MR-KO
Diesel
Municipal Vehicle
6871
2000.02-2005.12
191 (260)
1800
1
M 2000 M
18.264 MC, MLC, MLLC, MRC, MLRC, MLLRC
Diesel
Platform/Chassis
6871
1995.08-2005.12
191 (260)
1800
1
M 2000 M
18.264 MK, MK-L, MLK, MLRK, MRK
Diesel
Dump Truck
6871
1995.08-2005.12
191 (260)
1800
1
M 2000 M
18.264 MLS, MLRS
Diesel
Truck Tractor
6871
1995.08-2005.12
191 (260)
1800
1
M 2000 M
18.284 M-KO, MR-KO
Diesel
Municipal Vehicle
6871
2000.02-2005.12
206 (280)
1800
1
M 2000 M
18.284 MC, MLC, MLLC, MLRC, MRC, MLLRC
Diesel
Platform/Chassis
6871
1998.06-2005.12
206 (280)
1800
1
M 2000 M
18.284 MK, MK-L, MLK, MLRK, MRK
Diesel
Dump Truck
6871
1998.06-2005.12
206 (280)
1800
1
M 2000 M
18.284 MLS, MLRS
Diesel
Truck Tractor
6871
1998.06-2005.12
206 (280)
1800
1
M 2000 M
18.285 M-KO, MR-KO
Diesel
Municipal Vehicle
6871
2003.02-2005.12
206 (280)
1800
1
M 2000 M
18.285 MC, MLC, MLLC, MLRC, MRC, MLLRC
Diesel
Platform/Chassis
6871
1998.06-2005.12
206 (280)
1800
1
M 2000 M
18.285 MK, MK-L, MLK, MLRK, MRK
Diesel
Dump Truck
6871
2003.02-2005.12
206 (280)
1800
1
M 2000 M
18.285 MLS, MLRS
Diesel
Truck Tractor
6871
2003.02-2005.12
206 (280)
1860
1
M90
17.192 F,17.192 FL
Diesel
Platform/Chassis
6596
1988.08-1990.06
137 (186)
1700
1
M90
17.192 F,17.192 FL
Diesel
Platform/Chassis
6871
1990.07-1995.04
140 (190)
1700
1
M90
17.192 FA
Diesel
Platform/Chassis
6596
1989.02-1990.06
137 (186)
1700
2
M90
17.192 FA
Diesel
Platform/Chassis
6871
1990.07-1996.06
140 (190)
1700
2
M90
17.192 FAK
Diesel
Dump Truck
6596
1989.02-1990.06
137 (186)
1700
2
M90
17.192 FAK
Diesel
Dump Truck
6871
1990.07-1996.06
140 (190)
1700
2
M90
17.192 FK
Diesel
Dump Truck
6596
1988.08-1990.06
137 (186)
1700
1
M90
17.192 FK
Diesel
Dump Truck
6871
1990.07-1991.01
140 (190)
1700
1
M90
17.192 FS,17.192 FLS
Diesel
Truck Tractor
6871
1990.07-1995.04
140 (190)
1700
1
M90
17.192 FS,17.192 FLS
Diesel
Truck Tractor
6596
1988.08-1990.06
137 (186)
1700
1
M90
17.222 FA
Diesel
Platform/Chassis
6871
1994.05-1996.06
162 (220)
1700
2
M90
17.222 FAK
Diesel
Dump Truck
6871
1994.05-1996.06
162 (220)
1700
2
M90
17.232 F,17.232 FL
Diesel
Platform/Chassis
6870
1990.05-1995.04
160 (218)
1700
1
M90
17.232 F,17.232 FL
Diesel
Platform/Chassis
6871
1988.08-1995.04
169 (230)
1700
1
M90
17.232 FA
Diesel
Platform/Chassis
6870
1990.05-1995.04
160 (218)
1700
2
M90
17.232 FA
Diesel
Platform/Chassis
6871
1989.02-1996.06
169 (230)
1700
2
M90
17.232 FAK
Diesel
Dump Truck
6871
1989.02-1996.06
169 (230)
1700
2
M90
17.232 FAK
Diesel
Dump Truck
6870
1990.05-1995.04
160 (218)
1700
2
M90
17.232 FK
Diesel
Dump Truck
6870
1990.05-1991.01
160 (218)
1700
1
M90
17.232 FK
Diesel
Dump Truck
6871
1988.08-1991.01
169 (230)
1700
1
M90
17.232 FS,17.232 FLS
Diesel
Truck Tractor
6870
1990.05-1995.04
160 (218)
1700
1
M90
17.232 FS,17.232 FLS
Diesel
Truck Tractor
6871
1988.08-1995.04
169 (230)
1700
1
M90
17.272 FLS
Diesel
Truck Tractor
6871
1992.10-1995.05
198 (269)
1700
1
M90
17.272 FLS
Diesel
Truck Tractor
9973
1991.09-1995.05
198 (269)
1700
1
M90
18.192 F,18.192 FL,18.192 FLL
Diesel
Platform/Chassis
6871
1990.09-1996.06
140 (190)
1800
1
M90
18.192 FK
Diesel
Dump Truck
6871
1990.09-1996.06
140 (190)
1700
1
M90
18.222 F,18.222 FL,18.222 FLL
Diesel
Platform/Chassis
6871
1994.05-1996.06
162 (220)
1800
1
M90
18.222 FK
Diesel
Dump Truck
6871
1994.05-1996.06
162 (220)
1700
1
M90
18.232 F,18.232 FL,18.232 FLL
Diesel
Platform/Chassis
6871
1990.09-1996.06
169 (230)
1800
1
M90
18.232 FK
Diesel
Dump Truck
6871
1990.09-1996.06
169 (230)
1800
1
M90
18.262 F,18.262 FL,18.262 FLL
Diesel
Platform/Chassis
6871
1995.08-1996.06
191 (260)
1800
1
M90
18.262 FK
Diesel
Dump Truck
6871
1995.08-1996.06
191 (260)
1800
1
M90
18.272 F,18.272 FL,18.272 FLL
Diesel
Platform/Chassis
6871
1992.10-1996.06
198 (269)
1800
1
M90
18.272 FK
Diesel
Dump Truck
6871
1992.10-1996.06
198 (269)
1800
1
M90
24.192 FNL,24.192 FNLL,24.192 FVL
Diesel
Platform/Chassis
6871
1989.07-1996.06
140 (190)
2400
3
M90
24.192 FNL,24.192 FNLL,24.192 FVL
Diesel
Platform/Chassis
6871
1989.07-1996.06
140 (190)
2400
7
M90
24.222 FNL,24.222 FNLL,24.222 FVL
Diesel
Platform/Chassis
6871
1994.05-1996.06
162 (220)
2400
3
M90
24.222 FNL,24.222 FNLL,24.222 FVL
Diesel
Platform/Chassis
6871
1994.05-1996.06
162 (220)
2400
7
M90
24.232 FNL
Diesel
Platform/Chassis
6870
1990.05-1995.04
160 (218)
2400
3
M90
24.232 FNL,24.232 FNLL,24.232 FVL
Diesel
Platform/Chassis
6871
1989.07-1996.06
169 (230)
2400
3
M90
24.232 FNL,24.232 FNLL,24.232 FVL
Diesel
Platform/Chassis
6871
1989.07-1996.06
169 (230)
2400
7
M90
24.262 FNL,24.262 FNLL,24.262 FVL
Diesel
Platform/Chassis
6871
1995.08-1996.06
191 (260)
2400
3
M90
24.272 FNL,24.272 FNLL,24.272 FVL
Diesel
Platform/Chassis
6871
1992.10-1996.06
198 (269)
2400
7
M90
24.272 FNL,24.272 FNLL,24.272 FVL
Diesel
Platform/Chassis
6871
1992.10-1996.06
198 (269)
2400
3
NG
NG 262
Diesel
Bus
9973
1997.06-1998.07
191 (260)
2800
3
NG
NG 262, NG 263
Diesel
Bus
11967
1998.07-.
191 (260)
2800
3
NG
NG 262, NG 272
Diesel
Bus
6871
1992.08-1998.07
191-198 (260-269)
2800
3
NG
NG 312
Diesel
Bus
9973
1995.09-1998.07
228 (310)
2800
3
NG
NG 312, NG 313
Diesel
Bus
11967
1998.07-.
228 (310)
2800
3
NL
220
Diesel
Bus
6871
1995.05-2002.07
162 (220)
1800
1
NL
240
Diesel
Bus
6871
2003.06-2004.12
176 (239)
1800
1
NL
260
Diesel
Bus
11967
1996.02-2001.10
191 (260)
1800
1
NL
263
Diesel
Bus
11967
1996.06-2001.10
191 (260)
1800
1
NL
280
Diesel
Bus
6871
2000.05-2004.12
206 (280)
1800
1
NL
280
Diesel
Bus
6871
2003.06-2004.12
206 (280)
1800
1
NL
NL 202, NL 222, NL 223
Diesel
Bus
6871
1992.08-.
157-162 (214-220)
1800
1
NL
NL 202, NL 262, NL 263
Diesel
Bus
6871
1991.04-.
184 (250)
1800
1
NL
NL 262
Diesel
Bus
9973
1997.06-.
191 (260)
1800
1
NL
NL 262, NL 263
Diesel
Bus
11967
1998.07-.
191 (260)
1800
1
NL
NL 312
Diesel
Bus
9973
1995.11-1998.07
228 (310)
1800
1
NL
NL 313
Diesel
Bus
11967
1998.07-.
228 (310)
1800
1
NM
NM 152
Diesel
Bus
4580
1992.04-1997.03
114 (155)
1170
1
SG
SG 220
Diesel
Bus
11413
1980.05-1985.01
147 (200)
2360
3
SG
SG 220,SG 240 HÜ,SG 242 H
Diesel
Bus
11413
1980.05-1986.01
177 (241)
2360
3
SG
SG 240 H,SG 242,SG 242 H
Diesel
Bus
11967
1985.09-1994.04
177-180 (241-245)
2400
3
SG
SG 240 H,SG 292 H
Diesel
Bus
11967
1984.11-1989.09
213 (290)
2400
3
SG
SG 240 HÜ
Diesel
Bus
11413
1981.09-1986.01
206 (280)
2360
3
SG
SG 242,SG 292
Diesel
Bus
11967
1985.09-1994.04
224-229 (305-311)
2800
3
SG
SG 312,SG 322
Diesel
Bus
9973
1994.02-1997.06
228-235 (310-320)
2800
3
SL
SL 200
Diesel
Bus
11413
1980.05-1986.01
177 (241)
1600
1
SL
SL 200
Diesel
Bus
11967
1986.01-1987.04
177 (241)
1600
1
SL
SL 200
Diesel
Bus
11413
1980.05-1987.04
147-150 (200-204)
1600
1
SR
SR 240
Diesel
Bus
11413
1975.10-1983.06
177 (241)
1600
1
SR
SR 280,SR 280 H
Diesel
Bus
11413
1977.01-1986.11
206 (280)
1600
1
SR
SR 321 H
Diesel
Bus
11413
1982.03-1986.11
235 (320)
1600
1
SÜ
SÜ 240
Diesel
Bus
11413
1980.05-1989.09
147-150 (200-204)
1600
1
SÜ
SÜ 240
Diesel
Bus
11413
1975.10-1986.01
177 (241)
1600
1
SÜ
SÜ 240
Diesel
Bus
11413
1982.11-1986.01
206 (280)
1600
1
SÜ
SÜ 240
Diesel
Bus
11967
1986.01-1989.09
177 (241)
1600
1
SÜ
SÜ 240
Diesel
Bus
11967
1986.01-1989.09
213 (290)
1600
1
commercial vehicles - MERCEDES-BENZ
ATEGO
1214, 1214 L
Diesel
Platform/Chassis
4249
1998.01-2004.10
100 (136)
1200
1
ATEGO
1215, 1215 L
Diesel
Platform/Chassis
4249
1998.01-2004.10
112 (152)
1200
1
ATEGO
1217, 1217 L
Diesel
Platform/Chassis
4249
1998.01-2004.10
125 (170)
1200
1
ATEGO
1223, 1223 L
Diesel
Platform/Chassis
6374
1998.01-2004.10
170 (231)
1200
1
ATEGO
1228, 1228 L
Diesel
Platform/Chassis
6374
1998.01-2004.10
205 (279)
1200
1
ATEGO 2
1215, 1215 L, 1216, 1216 L
Diesel
Platform/Chassis
4249
2004.10-.
112-115 (152-156)
1200
1
ATEGO 2
1216, 1216 L
Diesel
Platform/Chassis
4801
2004.10-.
115 (156)
1200
1
ATEGO 2
1218, 1218 L
Diesel
Platform/Chassis
4249
2004.10-.
130 (177)
1200
1
ATEGO 2
1222, 1222 L
Diesel
Platform/Chassis
4801
2004.10-.
160 (218)
1200
1
ATEGO 2
1223, 1223 L, 1224, 1224 L
Diesel
Platform/Chassis
6374
2004.10-.
170-175 (231-238)
1200
1
ATEGO 2
1224, 1224 L
Diesel
Platform/Chassis
7201
2004.10-.
175 (238)
1200
1
ATEGO 2
1226, 1226 L
Diesel
Platform/Chassis
6374
2004.10-.
188 (256)
1200
1
ATEGO 2
1226, 1226 L
Diesel
Platform/Chassis
7201
2004.10-2014.12
188 (256)
1200
1
ATEGO 2
1228, 1228 L, 1229, 1229 L
Diesel
Platform/Chassis
6374
2004.10-.
205-210 (279-286)
1200
1
ATEGO 2
1229, 1229 L
Diesel
Platform/Chassis
7201
2004.10-.
210 (286)
1200
1
ATEGO 2
1322, 1322 L
Diesel
Platform/Chassis
4801
2004.10-.
160 (218)
1350
1
LK/LN2

...

1114 A
Diesel
Platform/Chassis
5958
1987.02-1998.12
96-102 (131-139)
1100
2
LK/LN2

...

1114 AK
Diesel
Dump Truck
5958
1987.02-1998.12
95-100 (129-136)
1100
2
LK/LN2

...

1114 K
Diesel
Dump Truck
5958
1984.03-1998.12
95-100 (129-136)
1100
1
LK/LN2

...

1114 S
Diesel
Truck Tractor
5958
1984.03-1998.12
95-100 (129-136)
1100
1
LK/LN2

...

1114,1114 L
Diesel
Platform/Chassis
5958
1984.01-1998.12
95-100 (129-136)
1100
1
LK/LN2

...

1117 A
Diesel
Platform/Chassis
5958
1987.06-1998.12
116-125 (158-170)
1100
2
LK/LN2

...

1117 AK
Diesel
Dump Truck
5958
1984.04-1998.12
125 (170)
1100
2
LK/LN2

...

1117 K
Diesel
Dump Truck
5958
1984.04-1998.12
116-125 (158-170)
1100
1
LK/LN2

...

1117 K
Diesel
Dump Truck
4249
1996.03-1998.12
125 (170)
1100
1
LK/LN2

...

1117 LO
Diesel
Bus
4249
1996.03-1998.12
125 (170)
1100
1
LK/LN2

...

1117 O,1117 LO
Diesel
Bus
5958
1984.01-1998.12
116-125 (158-170)
1100
1
LK/LN2

...

1117 S
Diesel
Truck Tractor
4249
1996.03-1998.12
125 (170)
1100
1
LK/LN2

...

1117 S,1117 LS
Diesel
Truck Tractor
5958
1984.01-1998.12
116-125 (158-170)
1100
1
LK/LN2

...

1117,1117 L
Diesel
Platform/Chassis
4249
1996.03-1998.12
125 (170)
1100
1
LK/LN2

...

1117,1117 L
Diesel
Platform/Chassis
5958
1984.01-1998.12
116-125 (158-170)
1100
1
LK/LN2

...

1120 AF
Diesel
Municipal Vehicle
5958
1987.02-1998.12
150-155 (204-211)
1100
2
LK/LN2

...

1120 F
Diesel
Municipal Vehicle
5958
1990.02-1998.12
150-155 (204-211)
1100
1
LK/LN2

...

1120 O,1120 LO
Diesel
Bus
5958
1984.01-1998.12
150-155 (204-211)
1100
1
LK/LN2

...

1120 S,1120 LS
Diesel
Truck Tractor
5958
1984.01-1998.12
148-155 (201-211)
1100
1
LK/LN2

...

1120,1120 L
Diesel
Platform/Chassis
5958
1984.01-1998.12
148-155 (201-211)
1100
1
LK/LN2

...

1124 AF
Diesel
Municipal Vehicle
5958
1992.03-1998.12
177 (241)
1100
2
LK/LN2

...

1124 F
Diesel
Municipal Vehicle
5958
1992.03-1998.12
155-177 (211-241)
1100
1
LK/LN2

...

1214 A
Diesel
Platform/Chassis
5958
1984.01-1998.12
100 (136)
1200
2
LK/LN2

...

1314
Diesel
Platform/Chassis
5958
1984.07-1998.12
95-100 (129-136)
1300
1
LK/LN2

...

1314 AK
Diesel
Dump Truck
5958
1987.06-1998.12
95-100 (129-136)
1300
2
LK/LN2

...

1314 K
Diesel
Dump Truck
5958
1984.07-1998.12
95-100 (129-136)
1300
2
LK/LN2

...

1314 KO
Diesel
Municipal Vehicle
5958
1984.07-1998.12
95-100 (129-136)
1300
1
LK/LN2

...

1317 AK
Diesel
Dump Truck
5958
1984.08-1998.12
116-125 (158-170)
1300
2
LK/LN2

...

1317 K
Diesel
Dump Truck
5958
1984.07-1998.12
125 (170)
1300
1
LK/LN2

...

1317 K
Diesel
Dump Truck
4249
1996.03-1998.12
125 (170)
1300
1
LK/LN2

...

1317 KO
Diesel
Municipal Vehicle
5958
1994.03-1998.12
116-125 (158-170)
1300
1
LK/LN2

...

1317 KO
Diesel
Municipal Vehicle
4249
1996.03-1998.12
125 (170)
1300
1
LK/LN2

...

1317 LS
Diesel
Truck Tractor
4249
1996.03-1998.12
125 (170)
1300
1
LK/LN2

...

1317 S,1317 LS
Diesel
Truck Tractor
5958
1984.01-1998.12
116-125 (158-170)
1300
1
LK/LN2

...

1317,1317 L
Diesel
Platform/Chassis
5958
1984.01-1998.12
116-125 (158-170)
1300
1
LK/LN2

...

1317,1317 L
Diesel
Platform/Chassis
4249
1996.03-1998.12
125 (170)
1300
1
LK/LN2

...

1320 AK
Diesel
Dump Truck
5958
1992.12-1998.12
155 (211)
1300
2
LK/LN2

...

1320 S,1320 LS
Diesel
Truck Tractor
5958
1984.01-1998.12
148-155 (201-211)
1300
1
LK/LN2

...

1320,1320 L
Diesel
Platform/Chassis
5958
1984.01-1998.12
148-155 (201-211)
1300
1
LK/LN2

...

1324 S,1324 LS
Diesel
Truck Tractor
5958
1984.01-1998.12
170-177 (231-241)
1300
1
LK/LN2

...

1324,1324 L
Diesel
Platform/Chassis
5958
1984.01-1998.12
170-177 (231-241)
1300
1
LK/LN2

...

1514 K
Diesel
Dump Truck
5958
1989.01-1998.12
95-100 (129-136)
1500
1
LK/LN2

...

1514,1514 L
Diesel
Platform/Chassis
5958
1984.01-1998.12
95-100 (129-136)
1500
1
LK/LN2

...

1517 K
Diesel
Dump Truck
4249
1996.03-1998.12
125 (170)
1500
1
LK/LN2

...

1517 K
Diesel
Dump Truck
5958
1989.01-1998.12
116-125 (158-170)
1500
1
LK/LN2

...

1517,1517 L
Diesel
Platform/Chassis
4249
1996.03-1998.12
125 (170)
1500
1
LK/LN2

...

1517,1517 L
Diesel
Platform/Chassis
5958
1984.01-1998.12
116-125 (158-170)
1500
1
LK/LN2

...

1520,1520 L
Diesel
Platform/Chassis
5958
1984.01-1998.12
150-155 (204-211)
1500
1
LK/LN2

...

1524,1524 L
Diesel
Platform/Chassis
5958
1984.01-1998.12
170-177 (231-241)
1500
1
LK/LN2

...

1720
Diesel
Platform/Chassis
5958
1984.01-1998.12
150-155 (204-211)
1700
1
LK/LN2

...

1723, 1724
Diesel
Platform/Chassis
5958
1984.01-1998.12
170 (231)
1500
1
LK/LN2

...

2020 L
Diesel
Platform/Chassis
5958
1984.01-1998.12
148-150 (201-204)
2000
1
LK/LN2

...

2024 L
Diesel
Platform/Chassis
5958
1984.01-1998.12
177 (240)
2000
1
LK/LN2

...

817 F
Diesel
Municipal Vehicle
4249
1996.03-1998.12
125 (170)
800
1
LK/LN2

...

817 F
Diesel
Municipal Vehicle
5958
1984.03-1998.12
116-125 (158-170)
800
1
LK/LN2

...

817 K
Diesel
Dump Truck
5958
1986.01-1998.12
116-125 (158-170)
800
1
LK/LN2

...

817 K
Diesel
Dump Truck
4249
1996.03-1998.12
125 (170)
800
1
LK/LN2

...

817 LO
Diesel
Bus
4249
1996.03-1998.12
125 (170)
800
1
LK/LN2

...

817 O, 817 LO
Diesel
Bus
5958
1984.01-1998.12
116-125 (158-170)
800
1
LK/LN2

...

817 S,817 LS
Diesel
Truck Tractor
5958
1984.01-1998.12
116-125 (158-170)
800
1
LK/LN2

...

817 S,817 LS
Diesel
Truck Tractor
4249
1996.03-1998.12
125 (170)
800
1
LK/LN2

...

817,817 L
Diesel
Platform/Chassis
5958
1984.01-1998.12
116-125 (158-170)
800
1
LK/LN2

...

817,817 L
Diesel
Platform/Chassis
4249
1996.03-1998.12
125 (170)
800
1
LK/LN2

...

914
Diesel
Platform/Chassis
5958
1984.03-1998.12
95-100 (129-136)
900
1
LK/LN2

...

917
Diesel
Platform/Chassis
5958
1994.03-1998.12
125 (170)
900
1
LK/LN2

...

917
Diesel
Platform/Chassis
4249
1996.03-1998.12
125 (170)
900
1
LK/LN2

...

917 AF
Diesel
Municipal Vehicle
5958
1987.02-1998.12
116-125 (158-170)
900
2
LK/LN2

...

917 AK
Diesel
Dump Truck
5958
1994.03-1998.12
125 (170)
900
2
LK/LN2

...

917 K
Diesel
Dump Truck
4249
1996.03-1998.12
125 (170)
900
1
LK/LN2

...

917 K
Diesel
Dump Truck
5958
1994.03-1998.12
125 (170)
900
1
LK/LN2

...

917 KO
Diesel
Municipal Vehicle
5958
1994.03-1998.12
125 (170)
900
1
LK/LN2

...

917 KO
Diesel
Municipal Vehicle
4249
1996.03-1998.12
125 (170)
900
1
LK/LN2

...

O 1114 ,O 1114 L
Diesel
Bus
5958
1984.01-1998.12
95-100 (129-136)
1100
1
LP

...

LP 911 B
Diesel
Platform/Chassis
5675
1967.01-1977.03
81-124 (110-169)
900
1
LP

...

LPS 911 B
Diesel
Truck Tractor
5675
1967.01-1977.03
81 (110)
900
1
MK

...

1222
Diesel
Platform/Chassis
11309
1989.07-1994.08
160-165 (218-224)
1200
1
MK

...

1222 A, 1222 LA
Diesel
Platform/Chassis
11309
1989.09-1994.07
160-165 (218-224)
1200
2
MK

...

1222 AF
Diesel
Municipal Vehicle
11309
1989.09-1993.09
160-165 (218-224)
1200
2
MK

...

1222 F
Diesel
Municipal Vehicle
11309
1989.07-1994.08
160-165 (218-224)
1200
1
MK

...

1222 S, 1222 LS
Diesel
Truck Tractor
11309
1989.07-1994.08
160-165 (218-224)
1200
1
MK

...

1224 AF
Diesel
Municipal Vehicle
9570
1993.02-1996.09
180 (245)
1200
2
MK

...

1224 AF
Diesel
Municipal Vehicle
5958
1993.02-1996.09
170-177 (231-241)
1200
2
MK

...

1224 F
Diesel
Municipal Vehicle
5958
1989.07-1994.08
177 (240)
1200
1
MK

...

1226 AF
Diesel
Municipal Vehicle
9570
1993.02-1996.09
180-200 (245-272)
1200
2
MK

...

1226 AF
Diesel
Municipal Vehicle
15078
1990.02-1993.09
195-218 (265-296)
1200
2
MK

...

1227 A
Diesel
Platform/Chassis
9570
1992.01-1992.07
200 (272)
1200
2
MK

...

1227 AF, 1227 LAF
Diesel
Municipal Vehicle
10964
1992.01-1992.07
200 (272)
1200
2
MK

...

1231 AF
Diesel
Municipal Vehicle
9570
1992.01-1996.09
230 (313)
1200
2
MK

...

1234 AF
Diesel
Municipal Vehicle
10964
1992.01-1996.09
250 (340)
1200
2
MK

...

1417
Diesel
Platform/Chassis
5958
1989.07-1996.09
121-129 (165-175)
1400
1
MK

...

1417 A
Diesel
Platform/Chassis
5958
1989.09-1996.09
121-129 (165-175)
1400
2
MK

...

1417 AK
Diesel
Dump Truck
5958
1989.09-1996.09
121-129 (165-175)
1400
2
MK

...

1417 K
Diesel
Dump Truck
5958
1989.07-1996.09
121-125 (165-170)
1400
1
MK

...

1420 AK
Diesel
Dump Truck
5958
1989.09-1996.09
155 (211)
1400
2
MK

...

1420 LS
Diesel
Truck Tractor
5958
1990.02-1996.09
155 (211)
1400
1
MK

...

1420,1420 L
Diesel
Platform/Chassis
5958
1987.12-1996.09
155 (211)
1400
1
MK

...

1422
Diesel
Platform/Chassis
9570
1993.02-1994.08
230 (313)
1400
1
MK

...

1422 F
Diesel
Municipal Vehicle
5958
1993.03-1994.08
177 (241)
1400
1
MK

...

1422 F
Diesel
Municipal Vehicle
11309
1989.07-1993.09
160-165 (218-224)
1400
1
MK

...

1422 S,1422 LS
Diesel
Truck Tractor
11309
1987.12-1996.09
160-165 (218-224)
1400
1
MK

...

1422,1422 L
Diesel
Platform/Chassis
11309
1987.12-1996.09
160-165 (218-224)
1400
1
MK

...

1424
Diesel
Platform/Chassis
5958
1989.07-1996.09
177 (240)
1400
1
MK

...

1424 S,1424 LS
Diesel
Truck Tractor
9570
1987.12-1996.09
180-200 (245-272)
1400
1
MK

...

1424 S,1424 LS
Diesel
Truck Tractor
10964
1987.12-1996.09
180-200 (245-272)
1400
1
MK

...

1424,1424 L
Diesel
Platform/Chassis
9570
1987.12-1996.09
180-200 (245-272)
1400
1
MK

...

1424,1424 L
Diesel
Platform/Chassis
10964
1987.12-1996.09
180-200 (245-272)
1400
1
MK

...

1426 S,1426 LS
Diesel
Truck Tractor
15078
1987.12-1996.09
191-195 (260-265)
1400
1
MK

...

1427
Diesel
Platform/Chassis
9570
1993.02-1996.09
200 (272)
1400
1
MK

...

1427 F
Diesel
Municipal Vehicle
9570
1993.02-1996.09
200 (272)
1400
1
MK
1427 F
Diesel
Municipal Vehicle
10964
1993.02-1996.09
200 (272)
1400
1
MK

...

1427 L
Diesel
Platform/Chassis
9570
1987.12-1996.09
200 (272)
1400
1
MK

...

1427 LS
Diesel
Truck Tractor
10964
1993.02-1996.09
200 (272)
1400
1
MK

...

1427 S, 1427 LS
Diesel
Truck Tractor
9570
1993.02-1996.09
200 (272)
1400
1
MK

...

1429 AF
Diesel
Municipal Vehicle
15078
1992.01-1996.09
213 (290)
1400
2
MK

...

1431
Diesel
Platform/Chassis
15078
1987.12-1996.08
213 (290)
1400
1
MK

...

1431
Diesel
Platform/Chassis
9570
1987.12-1996.08
230 (313)
1400
1
MK

...

1431 F
Diesel
Municipal Vehicle
9570
1987.12-1996.08
230 (313)
1400
1
MK

...

1624 S
Diesel
Truck Tractor
10964
1987.12-1996.09
180 (245)
1600
1
MK

...

1624 S
Diesel
Truck Tractor
9570
1987.12-1996.09
180 (245)
1600
1
MK

...

1627 AF
Diesel
Municipal Vehicle
15078
1992.01-1996.09
195 (265)
1600
2
MK

...

1717 AK
Diesel
Dump Truck
5958
1989.09-1994.08
129 (175)
1700
2
MK

...

1717 K
Diesel
Dump Truck
5958
1989.09-1994.08
129 (175)
1700
1
MK

...

1717,1717 L
Diesel
Platform/Chassis
5958
1987.12-1996.09
129 (175)
1700
1
MK

...

1720 L
Diesel
Platform/Chassis
11309
1988.12-1994.08
151-153 (205-208)
1700
1
MK

...

1720 S
Diesel
Truck Tractor
5958
1990.02-1994.08
155 (211)
1700
1
MK

...

1720,1720 L
Diesel
Platform/Chassis
5958
1987.12-1996.09
150-155 (204-211)
1700
1
MK

...

1722
Diesel
Truck Tractor
11309
1988.08-1994.08
153 (208)
1700
1
MK

...

1722 AK
Diesel
Dump Truck
5958
1988.12-1994.08
177 (241)
1700
2
MK

...

1722 AK
Diesel
Dump Truck
11309
1988.12-1994.08
151-165 (205-224)
1700
2
MK

...

1722 K
Diesel
Dump Truck
9570
1988.12-1994.08
230 (313)
1700
1
MK

...

1722 K
Diesel
Dump Truck
11309
1988.12-1994.08
153-165 (208-224)
1700
1
MK

...

1722,1722 L, 1722 LL
Diesel
Platform/Chassis
11309
1987.12-1996.09
151-165 (205-224)
1700
1
MK

...

1726 AK
Diesel
Dump Truck
15078
1989.06-1994.08
195 (265)
1700
2
MK

...

1726 K
Diesel
Dump Truck
15078
1988.12-1994.08
195 (265)
1700
1
MK

...

1726 LL
Diesel
Platform/Chassis
9570
1987.12-1996.09
200 (272)
1700
1
MK

...

1726 S,1726 LS
Diesel
Truck Tractor
15078
1987.12-1996.09
195-218 (265-296)
1700
1
MK

...

1726,1726 L, 1726 LL
Diesel
Platform/Chassis
15078
1987.12-1996.09
195-218 (265-296)
1700
1
MK

...

1727 L
Diesel
Platform/Chassis
9570
1988.12-1994.08
200 (272)
1700
1
MK

...

1729
Diesel
Platform/Chassis
15078
1987.12-1996.09
210-218 (286-296)
1700
1
MK

...

1729 LS
Diesel
Truck Tractor
15078
1987.12-1996.09
213 (290)
1700
1
MK

...

1733 S,1733 LS
Diesel
Truck Tractor
10964
1987.12-1996.09
243-249 (330-340)
1700
1
MK

...

1733,1733 L, 1734 L
Diesel
Platform/Chassis
10964
1987.12-1996.09
243-250 (330-340)
1700
1
MK

...

1820 AK
Diesel
Dump Truck
5958
1993.07-1996.09
155 (211)
1800
2
MK

...

1820 K
Diesel
Dump Truck
5958
1992.05-1996.09
155 (211)
1800
1
MK

...

1820,1820 L
Diesel
Platform/Chassis
5958
1987.12-1996.09
155 (211)
1800
1
MK

...

1824
Diesel
Platform/Chassis
10964
1994.01-1996.09
180 (245)
1800
1
MK

...

1824
Diesel
Platform/Chassis
9570
1992.08-1996.09
180 (245)
1800
1
MK

...

1824
Diesel
Platform/Chassis
15078
1988.12-1994.08
213 (290)
1800
1
MK

...

1824 AK
Diesel
Dump Truck
10964
1994.01-1996.09
180-230 (245-313)
1800
2
MK

...

1824 AK
Diesel
Dump Truck
5958
1992.08-1996.09
177 (240)
1800
2
MK

...

1824 AK
Diesel
Dump Truck
9570
1992.08-1996.09
180 (245)
1800
2
MK

...

1824 K
Diesel
Dump Truck
9570
1992.08-1996.09
180 (245)
1800
1
MK

...

1824 K
Diesel
Dump Truck
10964
1994.01-1996.09
180 (245)
1800
1
MK

...

1824,1824 L
Diesel
Platform/Chassis
10964
1987.12-1996.09
180 (245)
1800
1
MK

...

1827 AK
Diesel
Dump Truck
9570
1992.08-1996.09
200 (272)
1800
2
MK

...

1827 AK
Diesel
Dump Truck
10964
1992.08-1996.09
200 (272)
1800
2
MK

...

1827 K
Diesel
Dump Truck
10964
1994.01-1996.09
200 (272)
1800
1
MK

...

1827 S,1827 LS
Diesel
Truck Tractor
10964
1987.12-1996.09
200 (272)
1800
1
MK

...

1827 S,1827 LS
Diesel
Truck Tractor
9570
1987.12-1996.09
200 (272)
1800
1
MK

...

1827,1827 L
Diesel
Platform/Chassis
9570
1987.12-1996.09
200 (272)
1800
1
MK

...

1827,1827 L
Diesel
Platform/Chassis
10964
1987.12-1996.09
200 (272)
1800
1
MK

...

1831 K
Diesel
Dump Truck
12760
1988.12-1994.08
280 (381)
1800
1
MK

...

1831 K
Diesel
Dump Truck
9570
1988.12-1994.08
230 (313)
1800
1
MK

...

1831 S,1831 LS
Diesel
Truck Tractor
10964
1987.12-1996.09
230 (313)
1800
1
MK

...

1831 S,1831 LS
Diesel
Truck Tractor
9570
1987.12-1996.09
230 (313)
1800
1
MK

...

1831,1831 L
Diesel
Platform/Chassis
10964
1987.12-1996.09
230 (313)
1800
1
MK

...

1831,1831 L
Diesel
Platform/Chassis
9570
1987.12-1996.09
230 (313)
1800
1
MK

...

1834 S,1834 LS
Diesel
Truck Tractor
10964
1987.12-1996.09
250 (340)
1800
1
MK

...

1834,1834 L
Diesel
Platform/Chassis
10964
1987.12-1996.09
250 (340)
1800
1
MK

...

1926
Diesel
Platform/Chassis
15078
1987.12-1996.09
195 (265)
1900
1
MK

...

2320 L
Diesel
Platform/Chassis
5958
1987.12-1996.09
155 (211)
2300
1
MK

...

2327 L
Diesel
Platform/Chassis
10964
1987.12-1996.09
200 (272)
2300
1
MK

...

2327 L
Diesel
Platform/Chassis
9570
1987.12-1996.09
200 (272)
2300
1
MK

...

2420,2420 L
Diesel
Platform/Chassis
5958
1987.12-1996.09
150-155 (204-211)
2400
3
MK
2420,2420 L
Diesel
Platform/Chassis
5958
1987.12-1996.09
150-155 (204-211)
2400
7
MK

...

2422
Diesel
Platform/Chassis
10964
1989.09-1994.08
160 (224)
2400
4
MK

...

2422 B
Diesel
Concrete Mixer
11309
1989.09-1994.08
160-165 (218-224)
2400
4
MK

...

2422 K
Diesel
Dump Truck
11309
1989.09-1994.08
160-165 (218-224)
2400
4
MK

...

2422 L
Diesel
Platform/Chassis
11309
1987.12-1996.09
153 (208)
2400
7
MK

...

2422 L
Diesel
Platform/Chassis
11309
1987.12-1996.09
160-170 (218-231)
2400
7
MK

...

2422, 2422 L
Diesel
Platform/Chassis
11309
1989.09-1994.08
151-153 (205-208)
2400
1
MK

...

2422,2422 L
Diesel
Platform/Chassis
11309
1987.12-1996.09
153-165 (208-224)
2400
3
MK
2422,2422 L
Diesel
Platform/Chassis
11309
1987.12-1996.09
153-165 (208-224)
2400
7
MK

...

2426
Diesel
Platform/Chassis
15078
1990.01-1994.08
195 (265)
2400
4
MK

...

2426
Diesel
Platform/Chassis
15078
1987.12-1996.09
195 (265)
2400
1
MK

...

2426 B
Diesel
Concrete Mixer
15078
1990.02-1994.08
195 (265)
2400
4
MK

...

2426 L
Diesel
Platform/Chassis
9570
1990.02-1994.08
200-230 (272-313)
2400
7
MK

...

2426 L
Diesel
Platform/Chassis
15078
1987.12-1996.09
195 (265)
2400
1
MK

...

2426 L
Diesel
Platform/Chassis
10964
1990.02-1994.08
250 (340)
2400
7
MK

...

2426, 2426 L
Diesel
Platform/Chassis
15078
1990.02-1994.08
195 (265)
2400
7
MK

...

2427 B
Diesel
Concrete Mixer
15078
1990.02-1994.08
210 (286)
2400
4
MK

...

2427 B
Diesel
Concrete Mixer
9570
1990.02-1994.08
200 (272)
2400
4
MK

...

2427 L
Diesel
Platform/Chassis
9570
1987.12-1996.09
200 (272)
2400
7
MK

...

2429
Diesel
Platform/Chassis
15078
1987.12-1996.09
210-218 (286-296)
2400
3
MK
2429
Diesel
Platform/Chassis
15078
1987.12-1996.09
210-218 (286-296)
2400
7
MK

...

2431
Diesel
Platform/Chassis
9570
1987.12-1996.09
230 (313)
2400
1
MK

...

2431
Diesel
Platform/Chassis
9570
1987.12-1996.09
230 (313)
2400
3
MK

...

2431
Diesel
Platform/Chassis
10964
1987.12-1996.09
230 (313)
2400
1
MK
2431
Diesel
Platform/Chassis
9570
1987.12-1996.09
230 (313)
2400
7
MK

...

2433 K
Diesel
Dump Truck
10964
1989.09-1992.07
249 (330)
2400
4
MK

...

2433 L
Diesel
Platform/Chassis
9570
1987.12-1996.09
230 (313)
2400
7
MK

...

2433 L
Diesel
Platform/Chassis
10964
1987.12-1996.09
243 (330)
2400
7
MK

...

2433 S
Diesel
Truck Tractor
10964
1987.12-1996.09
243-250 (330-340)
2400
1
MK

...

2433 S,2433 LS
Diesel
Truck Tractor
10964
1987.12-1996.09
243-249 (330-339)
2400
7
MK

...

2433,2433 L, 2434 L
Diesel
Platform/Chassis
10964
1987.12-1996.09
243-250 (330-340)
2400
3
MK

...

2522 L
Diesel
Platform/Chassis
11309
1987.12-1996.09
153 (208)
2500
7
MK

...

2522 L
Diesel
Platform/Chassis
11309
1987.12-1996.09
165 (224)
2500
7
MK

...

2524
Diesel
Platform/Chassis
9570
1992.06-1996.09
180 (245)
2500
4
MK

...

2524
Diesel
Platform/Chassis
10964
1994.01-1996.09
180 (245)
2500
4
MK

...

2524 K
Diesel
Dump Truck
10964
1994.01-1996.09
180 (245)
2500
4
MK

...

2524 K
Diesel
Dump Truck
9570
1992.06-1996.09
180 (245)
2500
4
MK

...

2524 L
Diesel
Platform/Chassis
10964
1987.12-1996.09
180 (245)
2500
1
MK

...

2524 L
Diesel
Platform/Chassis
9570
1987.12-1996.09
180 (245)
2500
1
MK

...

2524,2524 L
Diesel
Platform/Chassis
9570
1987.12-1996.09
180-200 (245-272)
2500
3
MK

...

2524,2524 L
Diesel
Platform/Chassis
10964
1987.12-1996.09
180 (245)
2500
3
MK
2524,2524 L
Diesel
Platform/Chassis
9570
1987.12-1996.09
180-200 (245-272)
2500
7
MK
2524,2524 L
Diesel
Platform/Chassis
10964
1987.12-1996.09
180 (245)
2500
7
MK

...

2527
Diesel
Platform/Chassis
10964
1994.01-1996.09
200 (272)
2500
4
MK

...

2527
Diesel
Platform/Chassis
9570
1993.10-1996.09
200 (272)
2500
4
MK

...

2527 B
Diesel
Concrete Mixer
9570
1991.03-1996.09
200 (272)
2500
4
MK

...

2527 B
Diesel
Concrete Mixer
10964
1994.01-1996.09
200 (272)
2500
4
MK

...

2527 K
Diesel
Dump Truck
10964
1994.01-1996.09
200 (272)
2500
4
MK

...

2527 K
Diesel
Dump Truck
9570
1993.10-1996.09
200 (272)
2500
4
MK

...

2527 L
Diesel
Platform/Chassis
10964
1994.01-1996.09
200-230 (272-313)
2500
7
MK

...

2527 L
Diesel
Platform/Chassis
9570
1987.12-1996.09
200 (272)
2500
1
MK

...

2527 L
Diesel
Platform/Chassis
9570
1992.09-1996.09
200-230 (272-313)
2500
7
MK

...

2527 L
Diesel
Platform/Chassis
15078
1991.03-1994.08
195 (265)
2500
7
MK

...

2527 L
Diesel
Platform/Chassis
10964
1987.12-1996.09
200 (272)
2500
1
MK

...

2531 B
Diesel
Concrete Mixer
9570
1987.12-1996.09
230 (313)
2500
4
MK

...

2531 L
Diesel
Platform/Chassis
10964
1987.12-1996.09
230 (313)
2500
1
MK

...

2531 L
Diesel
Platform/Chassis
9570
1987.12-1996.09
230 (313)
2500
7
MK

...

2531 L
Diesel
Platform/Chassis
10964
1987.12-1996.09
250 (340)
2500
7
MK

...

2531 L
Diesel
Platform/Chassis
9570
1987.12-1996.09
230 (313)
2500
1
MK