Here you can inquire your individual shop login.
Please login to see your individual prices and our avaliability.
Repair Kit, brake caliper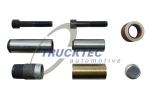 TRUCKTEC part number: 05.35.050
Amount per packaging unit: 1
Date added: 2023-06-06 20:28:11 | Date last modified: 2023-06-06 20:28:11
Please register or login to see prices and availability.
Comparison numbers:
OE-No.
BPW
09.801.06.33.0

DAF
1639100

IVECO
42541412

KNORR-BREMSE
K000472
K000696
K001915
K004218
K017707

MAN
81.50822.6019
81.50822.6034
81.50822.6037
81.50822.6044

MERCEDES-BENZ
000 420 4682

SAF
3 434 3812 00

SCANIA
1477675
1527631
527631

| | |
| --- | --- |
| In preparation | |
| Fitting Position | Rear Axle |
model
product line
fuel
body
cubic capacity
year
power
tonnage / cylinders
axle
commercial vehicles - ERF
ECM
7.22 RD2
Diesel
Platform/Chassis
6871
2002.04-2007.12
162 (220)
1800
1
ECM
7.28 RD2
Diesel
Platform/Chassis
6871
2002.04-2007.12
206 (280)
1800
1
ECM
7.28 RDRS3
Diesel
Platform/Chassis
6871
2002.04-2007.12
206 (280)
2560
7
ECM
7.28 RR3
Diesel
Platform/Chassis
6871
2002.04-2007.12
206 (280)
2560
3
commercial vehicles - MAN
E2000
26.310 FAVLC
Diesel
Platform/Chassis
11967
2000.05-.
228 (310)
2600
30
E2000
26.310 FAVLK
Diesel
Dump Truck
11967
2000.05-.
228 (310)
2600
30
E2000
26.360 FAVLC
Diesel
Platform/Chassis
11967
2000.05-.
265 (360)
2600
30
E2000
26.360 FAVLK
Diesel
Dump Truck
11967
2000.05-.
265 (360)
2600
30
E2000
26.410 DFARC
Diesel
Platform/Chassis
11967
2000.05-.
301 (410)
2600
5
E2000
26.410 DFRC
Diesel
Platform/Chassis
11967
2000.05-.
301 (410)
2600
4
E2000
26.410 FAVLC
Diesel
Platform/Chassis
11967
2000.05-.
301 (410)
2600
30
E2000
26.410 FAVLK
Diesel
Dump Truck
11967
2000.05-.
301 (410)
2600
30
E2000
26.460 DFARC
Diesel
Platform/Chassis
12816
2000.05-.
338 (460)
2600
5
E2000
26.460 DFLS, DFLRS
Diesel
Truck Tractor
12816
2000.05-.
338 (460)
2600
4
E2000
26.460 FAVLC
Diesel
Platform/Chassis
12816
2000.05-.
338 (460)
2600
30
E2000
26.460 FAVLK
Diesel
Dump Truck
12816
2000.05-.
338 (460)
2600
30
E2000
30.310 FNLC
Diesel
Platform/Chassis
11967
2000.05-.
228 (310)
3000
3
E2000
30.360 FNLC
Diesel
Platform/Chassis
11967
2000.05-.
265 (360)
3000
3
E2000
30.410 FNLC
Diesel
Platform/Chassis
11967
2000.05-.
301 (410)
3000
3
E2000
30.460 FNLC
Diesel
Platform/Chassis
12816
2000.05-.
338 (460)
3000
3
E2000
33.360 DFLC
Diesel
Platform/Chassis
11967
2000.05-.
265 (360)
3300
4
E2000
33.360 DFLK
Diesel
Dump Truck
11967
2000.05-.
265 (360)
3300
4
E2000
33.360 DFLS
Diesel
Truck Tractor
11967
2000.05-.
265 (360)
3300
4
E2000
33.410 DFLC
Diesel
Platform/Chassis
11967
2000.05-.
301 (410)
3300
4
E2000
33.410 DFLK
Diesel
Dump Truck
11967
2000.05-.
301 (410)
3300
4
E2000
33.410 DFLS
Diesel
Truck Tractor
11967
2000.05-.
301 (410)
3300
4
E2000
33.460 DFLC
Diesel
Platform/Chassis
12816
2000.05-.
338 (460)
3300
4
E2000
33.460 DFLK
Diesel
Dump Truck
12816
2000.05-.
338 (460)
3300
4
E2000
33.460 DFLS
Diesel
Truck Tractor
12816
2000.05-.
338 (460)
3300
4
E2000
33.600 DFLS
Diesel
Truck Tractor
18273
2000.06-.
441 (600)
3300
4
F2000
18.273 F, FL, FLL
Diesel
Platform/Chassis
9973
1994.06-.
198 (269)
1800
1
F2000
19.233 FC CNG
Petrol Engine
Platform/Chassis
11967
2000.03-.
170 (231)
1900
1
F2000
19.233 FK, FK-L, CNG
Petrol Engine
Dump Truck
11967
2000.03-.
170 (231)
1900
1
F2000
19.273 F, FL, FLL
Diesel
Platform/Chassis
9973
1994.01-.
198 (269)
1900
1
F2000
19.273 FK
Diesel
Dump Truck
9973
1994.01-.
198 (269)
1900
1
F2000
19.273 FS,19.273 FLS
Diesel
Truck Tractor
9973
1994.01-1995.12
198 (269)
1900
1
F2000
19.293 FC,19.293 FLC,19.293 FLLC
Diesel
Platform/Chassis
9973
1994.01-.
213 (290)
1900
1
F2000
19.293 FK,19.293 FLK
Diesel
Dump Truck
9973
1994.01-.
213 (290)
1900
1
F2000
19.293 FS,19.293 FLS,19.293 FLLS
Diesel
Truck Tractor
9973
1994.01-.
213 (290)
1900
1
F2000
19.314 FC, FLC, FLLC, FLLW, FRC, FLRC, FLLRC, FLL, FLLR, F-N
Diesel
Platform/Chassis
11967
1998.06-.
228 (310)
1900
1
F2000
19.314 FK, FK-L, F-KI, FL-KI, F-NL, FLK
Diesel
Dump Truck
11967
1998.06-.
228 (310)
1900
1
F2000
19.314 FS, FLS, FLLS, FRS, FLRS, FLLRS
Diesel
Truck Tractor
11967
1998.06-.
228 (310)
1900
1
F2000
19.323 FC,19.323 FLC,19.323 FLLC
Diesel
Platform/Chassis
9973
1994.01-1995.12
235 (320)
1900
1
F2000
19.323 FK,19.323 FLK
Diesel
Dump Truck
9973
1994.01-1995.12
235 (320)
1900
1
F2000
19.323 FS,19.323 FLS,19.323 FLLS
Diesel
Truck Tractor
9973
1994.01-1995.12
235 (320)
1900
1
F2000
19.343 FC,19.343 FLC,19.343 FLLC
Diesel
Platform/Chassis
9973
1994.01-.
250 (340)
1900
1
F2000
19.343 FK,19.343 FLK
Diesel
Dump Truck
9973
1994.01-.
250 (340)
1900
1
F2000
19.343 FS,19.343 FLS,19.343 FLLS
Diesel
Truck Tractor
9973
1994.01-.
250 (340)
1900
1
F2000
19.364 FC, FLC, FLLC, FLLW, FRC, FLRC, FLLRC, FLL, FLLR, F-N
Diesel
Platform/Chassis
11967
1998.06-.
265 (360)
1900
1
F2000
19.364 FK, FK-L, F-KI, FL-KI, F-NL, FLK
Diesel
Dump Truck
11967
1998.06-.
265 (360)
1900
1
F2000
19.364 FS, FLS, FLLS, FRS, FLRS, FLLRS
Diesel
Truck Tractor
11967
1998.06-.
265 (360)
1900
1
F2000
19.373 FC, FLC, FLLC, FRC, FLRC, F-NL
Diesel
Platform/Chassis
11967
1994.01-.
272 (370)
1900
1
F2000
19.373 FK, FK-L, F-KI, FL-KI, F-NL, FLK
Diesel
Dump Truck
11967
1994.01-.
272 (370)
1900
1
F2000
19.373 FS, FLS, FLLS, FRS, FLRS, FLLRS
Diesel
Truck Tractor
11967
1994.01-.
272 (370)
1900
1
F2000
19.403 FC, FLC, FLLC, FRC, FLRC, F-NL
Diesel
Platform/Chassis
11967
1994.01-.
294 (400)
1900
1
F2000
19.403 FK, F-KI, FK-L,FLK, FL-KI, F-NL
Diesel
Dump Truck
11967
1994.01-.
294 (400)
1900
1
F2000
19.403 FS, FLS, FLLS, FRS, FLRS, FLLRS
Diesel
Truck Tractor
11967
1994.01-.
294 (400)
1900
1
F2000
19.414 FC, FLC, FLLC, FRC, FLRC, FLLRC, FLL, FLLR, F-NL
Diesel
Platform/Chassis
11967
1998.06-.
301 (409)
1900
1
F2000
19.414 FK, F-KI, FK-L,FLK, FL-KI, F-NL
Diesel
Dump Truck
11967
1998.06-.
301 (409)
1900
1
F2000
19.414 FS, FLS, FLLS, FRS, FLRS, FLLRS
Diesel
Truck Tractor
11967
1998.06-.
301 (409)
1900
1
F2000
19.423 FC, FLC, FLLC, F-NL
Diesel
Platform/Chassis
11967
1994.01-.
309 (420)
1900
1
F2000
19.423 FK, F-KI, FK-L,FLK, FL-KI, F-NL
Diesel
Dump Truck
11967
1994.01-.
309 (420)
1900
1
F2000
19.423 FS, FLS, FLLS
Diesel
Truck Tractor
11967
1994.01-.
309 (420)
1900
1
F2000
19.463 FC, FLC, FLLC, FRC, FLRC, F-NL
Diesel
Platform/Chassis
12816
1994.01-.
338 (460)
1900
1
F2000
19.463 FK, F-KI, FK-L,FLK, FL-KI, F-NL
Diesel
Dump Truck
12816
1994.01-.
338 (460)
1900
1
F2000
19.463 FS, FLS, FLLS, FRS, FLRS, FLLRS
Diesel
Truck Tractor
12816
1994.01-.
338 (460)
1900
1
F2000
19.464 FC, FLC, FLLC, FLL, FRC, FLLR, FLLRC, FLLW, F-NL
Diesel
Platform/Chassis
12816
1998.06-.
338 (460)
1900
1
F2000
19.464 FK, F-KI, FK-L,FLK, FL-KI, F-NL
Diesel
Dump Truck
12816
1998.06-.
338 (460)
1900
1
F2000
19.464 FS, FLS, FLLS, FRS, FLRS, FLLRS
Diesel
Truck Tractor
12816
1998.06-.
338 (460)
1900
1
F2000
19.603 FLS, 19604 FLS
Diesel
Truck Tractor
18273
1996.04-.
441 (600)
1900
1
F2000
23.293 FNLLC
Diesel
Platform/Chassis
9973
1994.01-.
213 (290)
2300
3
F2000
23.314 FNLLC
Diesel
Platform/Chassis
11967
2001.05-.
228 (310)
2300
3
F2000
23.314 FNLLC
Diesel
Platform/Chassis
11967
2001.05-.
228 (310)
2300
7
F2000
23.343 FNLLC
Diesel
Platform/Chassis
9973
1994.01-.
250 (340)
2300
3
F2000
23.364 FNLLC
Diesel
Platform/Chassis
11967
2001.05-.
265 (360)
2300
3
F2000
23.364 FNLLC
Diesel
Platform/Chassis
11967
2001.05-.
265 (360)
2300
7
F2000
23.403 FNLLC
Diesel
Platform/Chassis
11967
1994.01-.
294 (400)
2300
3
F2000
23.414 FNLLC
Diesel
Platform/Chassis
11967
2001.05-.
301 (409)
2600
3
F2000
23.414 FNLLC
Diesel
Platform/Chassis
11967
2001.05-.
301 (409)
2600
7
F2000
23.463 FNLLC
Diesel
Platform/Chassis
12816
1994.01-.
338 (460)
2300
3
F2000
23.464 FNLLC
Diesel
Platform/Chassis
12816
2001.05-.
338 (460)
2600
3
F2000
23.464 FNLLC
Diesel
Platform/Chassis
12816
2001.05-.
338 (460)
2300
7
F2000
24.273 FNLLC
Diesel
Platform/Chassis
9973
1994.01-1995.12
198 (269)
2400
3
F2000
24.293 FNLLC
Diesel
Platform/Chassis
9973
1994.01-.
213 (290)
2400
3
F2000
24.314 FNLLRC
Diesel
Platform/Chassis
11967
2001.05-.
228 (310)
2400
3
F2000
24.323 FNLLC
Diesel
Platform/Chassis
9973
1994.01-1995.12
235 (320)
2400
3
F2000
24.343 FNLLC
Diesel
Platform/Chassis
9973
1994.01-.
250 (340)
2400
3
F2000
24.364 FNLLRC
Diesel
Platform/Chassis
11967
2001.05-.
265 (360)
2400
3
F2000
24.373 FNLLC
Diesel
Platform/Chassis
11967
1994.01-1995.12
272 (370)
2400
3
F2000
24.403 FNLLC
Diesel
Platform/Chassis
11967
1994.06-2005.02
294 (400)
2400
7
F2000
24.403 FNLLC
Diesel
Platform/Chassis
11967
1994.06-2005.02
294 (400)
2400
3
F2000
24.403 FNLLS
Diesel
Truck Tractor
11967
1994.06-2005.02
294 (400)
2400
7
F2000
24.403 FNLLS
Diesel
Truck Tractor
11967
1994.06-2005.02
294 (400)
2400
3
F2000
24.414 FNLLRC
Diesel
Platform/Chassis
11967
2001.05-.
301 (409)
2400
3
F2000
24.423 FNLLC
Diesel
Platform/Chassis
11967
1994.01-1995.12
309 (420)
2400
3
F2000
24.463 FNLLC
Diesel
Platform/Chassis
12816
1994.01-.
338 (460)
2400
3
F2000
24.463 FNLLS
Diesel
Truck Tractor
12816
1994.06-2005.02
338 (460)
2400
3
F2000
24.463 FNLLS
Diesel
Truck Tractor
12816
1994.06-2005.02
338 (460)
2400
7
F2000
24.464 FNLLRC
Diesel
Platform/Chassis
12816
2001.05-.
338 (460)
2400
3
F2000
26.233 FVL-KO
Petrol Engine
Municipal Vehicle
11967
2000.03-.
170 (231)
2600
7
F2000
26.233 FVLC CNG
Petrol Engine
Platform/Chassis
11967
1996.09-.
170 (231)
2600
7
F2000
26.273 DFC,26.273 DFLC
Diesel
Platform/Chassis
9973
1994.01-1995.12
198 (269)
2600
4
F2000
26.273 DFK,26.273 DFLK
Diesel
Dump Truck
9973
1994.01-1995.12
198 (269)
2600
4
F2000
26.273 DFS,26.273 DFLS
Diesel
Truck Tractor
9973
1994.01-1995.12
198 (269)
2600
4
F2000
26.273 FNLC,26.273 FNLLC,26.273 FVLC
Diesel
Platform/Chassis
9973
1994.01-1995.12
198 (269)
2600
3
F2000
26.273 FNLC,26.273 FNLLC,26.273 FVLC
Diesel
Platform/Chassis
9973
1994.01-1995.12
198 (269)
2600
7
F2000
26.273 FNLS,26.273 FVLS
Diesel
Truck Tractor
9973
1994.01-1995.12
198 (269)
2600
7
F2000
26.293 DFC,26.293 DFLC
Diesel
Platform/Chassis
9973
1994.01-.
213 (290)
2600
4
F2000
26.293 DFK,26.293 DFLK
Diesel
Dump Truck
9973
1994.01-.
213 (290)
2600
4
F2000
26.293 DFS,26.293 DFLS
Diesel
Truck Tractor
9973
1994.01-.
213 (290)
2600
4
F2000
26.293 FNLC,26.293 FNLLC,26.293 FVLC
Diesel
Platform/Chassis
9973
1994.01-.
213 (290)
2600
7
F2000
26.293 FNLC,26.293 FNLLC,26.293 FVLC
Diesel
Platform/Chassis
9973
1994.01-.
213 (290)
2600
3
F2000
26.293 FNLS,26.293 FVLS
Diesel
Truck Tractor
9973
1994.01-.
213 (290)
2600
7
F2000
26.314 DF-TM
Diesel
Concrete Mixer
11967
2001.05-.
228 (310)
2600
4
F2000
26.314 DFC, DFLC
Diesel
Platform/Chassis
11967
2001.05-.
228 (310)
2600
4
F2000
26.314 DFK, DFLK, DFLK-L
Diesel
Dump Truck
11967
2001.05-.
228 (310)
2600
4
F2000
26.314 DFS, DFLS
Diesel
Truck Tractor
11967
2001.05-.
228 (310)
2600
4
F2000
26.314 FNLC, FNLLC, FNLLRC, FNLLW, FNLRC, FNLLRC, FVLC
Diesel
Platform/Chassis
11967
2001.05-.
228 (310)
2600
3
F2000
26.314 FNLC, FNLLC, FNLLRC, FNLLW, FNLRC, FNLLRC, FVLC
Diesel
Platform/Chassis
11967
2001.05-.
228 (310)
2600
7
F2000
26.314 FNLS
Diesel
Truck Tractor
11967
2001.05-.
228 (310)
2600
3
F2000
26.314 FVL-KO
Diesel
Municipal Vehicle
11967
2001.05-.
228 (310)
2600
7
F2000
26.314 FVLS, FVLRS
Diesel
Truck Tractor
11967
2001.05-.
228 (310)
2600
7
F2000
26.323 DFC,26.323 DFLC
Diesel
Platform/Chassis
9973
1994.01-1995.12
235 (320)
2600
4
F2000
26.323 DFK,26.323 DFLK
Diesel
Dump Truck
9973
1994.01-1995.12
235 (320)
2600
4
F2000
26.323 DFS,26.323 DFLS
Diesel
Truck Tractor
9973
1994.01-1995.12
235 (320)
2600
4
F2000
26.323 FNLC,26.323 FNLLC,26.323 FVLC
Diesel
Platform/Chassis
9973
1994.01-1995.12
235 (320)
2600
3
F2000
26.323 FNLC,26.323 FNLLC,26.323 FVLC
Diesel
Platform/Chassis
9973
1994.01-1995.12
235 (320)
2600
7
F2000
26.323 FNLS,26.323 FVLS
Diesel
Truck Tractor
9973
1994.01-1995.12
235 (320)
2600
7
F2000
26.343 DFC,26.343 DFLC
Diesel
Platform/Chassis
9973
1994.01-.
250 (340)
2600
4
F2000
26.343 DFK,26.343 DFLK
Diesel
Dump Truck
9973
1994.01-.
250 (340)
2600
4
F2000
26.343 DFS,26.343 DFLS
Diesel
Truck Tractor
9973
1994.01-.
250 (340)
2600
4
F2000
26.343 FNLC,26.343 FNLLC,26.343 FVLC
Diesel
Platform/Chassis
9973
1994.01-.
250 (340)
2600
3
F2000
26.343 FNLC,26.343 FNLLC,26.343 FVLC
Diesel
Platform/Chassis
9973
1994.01-.
250 (340)
2600
7
F2000
26.343 FNLS,26.343 FVLS
Diesel
Truck Tractor
9973
1994.01-.
250 (340)
2600
7
F2000
26.364 DF-TM
Diesel
Concrete Mixer
11967
2001.05-.
265 (360)
2600
4
F2000
26.364 DFC, DFLC
Diesel
Platform/Chassis
11967
2001.05-.
265 (360)
2600
4
F2000
26.364 DFK, DFLK, DFLK-L
Diesel
Dump Truck
11967
2001.05-.
265 (360)
2600
4
F2000
26.364 DFS, DFLS
Diesel
Truck Tractor
11967
2001.05-.
265 (360)
2600
4
F2000
26.364 FNLC, FNLLC, FNLLRC, FNLLW, FNLRC, FNLLRC, FVLC
Diesel
Platform/Chassis
11967
2001.05-.
265 (360)
2600
3
F2000
26.364 FNLC, FNLLC, FNLLRC, FNLLW, FNLRC, FNLLRC, FVLC
Diesel
Platform/Chassis
11967
2001.05-.
265 (360)
2600
7
F2000
26.364 FNLS
Diesel
Truck Tractor
11967
2001.05-.
265 (360)
2600
3
F2000
26.364 FVL-KO
Diesel
Municipal Vehicle
11967
2001.05-.
265 (360)
2600
7
F2000
26.364 FVLS, FVLRS
Diesel
Truck Tractor
11967
2001.05-.
265 (360)
2600
7
F2000
26.373 DFC,26.373 DFLC
Diesel
Platform/Chassis
11967
1994.01-1995.12
272 (370)
2600
4
F2000
26.373 DFK,26.373 DFLK
Diesel
Dump Truck
11967
1994.01-1995.12
272 (370)
2600
4
F2000
26.373 DFS,26.373 DFLS
Diesel
Truck Tractor
11967
1994.01-1995.12
272 (370)
2600
4
F2000
26.373 FNLC,26.373 FNLLC,26.373 FVLC
Diesel
Platform/Chassis
11967
1994.01-1995.12
272 (370)
2600
7
F2000
26.373 FNLC,26.373 FNLLC,26.373 FVLC
Diesel
Platform/Chassis
11967
1994.01-1995.12
272 (370)
2600
3
F2000
26.373 FNLS,26.373 FVLS
Diesel
Truck Tractor
11967
1994.01-1995.12
272 (370)
2600
7
F2000
26.373 FNLS,26.373 FVLS
Diesel
Truck Tractor
11967
1994.01-1995.12
272 (370)
2600
3
F2000
26.403 DFC,26.403 DFLC
Diesel
Platform/Chassis
11967
1994.01-.
294 (400)
2600
4
F2000
26.403 DFK,26.403 DFLK
Diesel
Dump Truck
11967
1994.01-.
294 (400)
2600
4
F2000
26.403 DFS,26.403 DFLS
Diesel
Truck Tractor
11967
1994.01-.
294 (400)
2600
4
F2000
26.403 FNLC,26.403 FNLLC,26.403 FVLC
Diesel
Platform/Chassis
11967
1994.01-.
294 (400)
2600
3
F2000
26.403 FNLC,26.403 FNLLC,26.403 FVLC
Diesel
Platform/Chassis
11967
1994.01-.
294 (400)
2600
7
F2000
26.403 FNLS,26.403 FVLS
Diesel
Truck Tractor
11967
1994.01-.
294 (400)
2600
3
F2000
26.403 FNLS,26.403 FVLS
Diesel
Truck Tractor
11967
1994.01-.
294 (400)
2600
7
F2000
26.414 DF-TM
Diesel
Concrete Mixer
11967
2001.05-.
301 (409)
2600
4
F2000
26.414 DFC, DFLC
Diesel
Platform/Chassis
11967
2001.05-.
301 (409)
2600
4
F2000
26.414 DFK, DFLK, DFLK-L
Diesel
Dump Truck
11967
2001.05-.
301 (409)
2600
4
F2000
26.414 DFS, DFLS
Diesel
Truck Tractor
11967
2001.05-.
301 (409)
2600
4
F2000
26.414 FNLC, FNLLC, FNLLRC, FNLLW, FNLRC, FNLLRC, FVLC
Diesel
Platform/Chassis
11967
2001.05-.
301 (409)
2600
3
F2000
26.414 FNLC, FNLLC, FNLLRC, FNLLW, FNLRC, FNLLRC, FVLC
Diesel
Platform/Chassis
11967
2001.05-.
301 (409)
2600
7
F2000
26.414 FNLS
Diesel
Truck Tractor
11967
2001.05-.
301 (409)
2600
3
F2000
26.414 FVL-KO
Diesel
Municipal Vehicle
11967
2001.05-.
301 (409)
2600
7
F2000
26.414 FVLS, FVLRS
Diesel
Truck Tractor
11967
2001.05-.
301 (409)
2600
7
F2000
26.423 DFC,26.423 DFLC
Diesel
Platform/Chassis
11967
1994.01-1995.12
309 (420)
2600
4
F2000
26.423 DFK,26.423 DFLK
Diesel
Dump Truck
11967
1994.01-1995.12
309 (420)
2600
4
F2000
26.423 DFS,26.423 DFLS
Diesel
Truck Tractor
11967
1994.01-1995.12
309 (420)
2600
4
F2000
26.423 FNLC,26.423 FNLLC,26.423 FVLC
Diesel
Platform/Chassis
11967
1994.01-1995.12
309 (420)
2600
7
F2000
26.423 FNLC,26.423 FNLLC,26.423 FVLC
Diesel
Platform/Chassis
11967
1994.01-1995.12
309 (420)
2600
3
F2000
26.423 FNLS,26.423 FVLS
Diesel
Truck Tractor
11967
1994.01-1995.12
309 (420)
2600
7
F2000
26.423 FNLS,26.423 FVLS
Diesel
Truck Tractor
11967
1994.01-1995.12
309 (420)
2600
3
F2000
26.463 DFC, DFLC
Diesel
Platform/Chassis
12816
1994.01-.
338 (460)
2600
4
F2000
26.463 DFK, DFLK, DFLK-L
Diesel
Dump Truck
12816
1994.01-.
338 (460)
2600
4
F2000
26.463 DFS, DFLS
Diesel
Truck Tractor
12816
1994.01-.
338 (460)
2600
4
F2000
26.463 FNLC, FNLLC, FNLLRC, FNLLW, FNLRC, FNLLRC, FVLC
Diesel
Platform/Chassis
12816
1994.01-.
338 (460)
2600
7
F2000
26.463 FNLC, FNLLC, FNLLRC, FNLLW, FNLRC, FNLLRC, FVLC
Diesel
Platform/Chassis
12816
1994.01-.
338 (460)
2600
3
F2000
26.463 FNLS, FVLS, FVLRS
Diesel
Truck Tractor
12816
1994.01-.
338 (460)
2600
7
F2000
26.463 FNLS, FVLS, FVLRS
Diesel
Truck Tractor
12816
1994.01-.
338 (460)
2600
3
F2000
26.464 DF-TM
Diesel
Concrete Mixer
12816
2001.05-.
338 (460)
2600
4
F2000
26.464 DFC, DFLC
Diesel
Platform/Chassis
12816
2001.05-.
338 (460)
2600
4
F2000
26.464 DFK, DFLK, DFLK-L
Diesel
Dump Truck
12816
2001.05-.
338 (460)
2600
4
F2000
26.464 DFS, DFLS
Diesel
Truck Tractor
12816
2001.05-.
338 (460)
2600
4
F2000
26.464 FNLC, FNLLC, FNLLRC, FNLLW, FNLRC, FNLLRC, FVLC
Diesel
Platform/Chassis
12816
2001.05-.
338 (460)
1900
3
F2000
26.464 FNLC, FNLLC, FNLLRC, FNLLW, FNLRC, FNLLRC, FVLC
Diesel
Platform/Chassis
12816
2001.05-.
338 (460)
1900
7
F2000
26.464 FNLS
Diesel
Truck Tractor
12816
2001.05-.
338 (460)
2600
3
F2000
26.464 FVL-KO
Diesel
Municipal Vehicle
12816
2001.05-.
338 (460)
1900
7
F2000
26.464 FVLS, FVLRS
Diesel
Truck Tractor
12816
2001.05-.
338 (460)
2600
7
F2000
26.603 DFS, DFLS
Diesel
Truck Tractor
18273
1996.06-.
441 (600)
2600
4
F2000
26.604 DFLS
Diesel
Truck Tractor
18273
2000.04-.
441 (600)
2600
4
F2000
27.273 DFC
Diesel
Platform/Chassis
9973
1994.01-1995.12
198 (269)
2700
4
F2000
27.273 DFK
Diesel
Dump Truck
9973
1994.01-1995.12
198 (269)
2700
4
F2000
27.273 DFS
Diesel
Truck Tractor
9973
1994.01-1995.12
198 (269)
2700
4
F2000
27.293 DFC
Diesel
Platform/Chassis
9973
1994.01-.
213 (290)
2700
4
F2000
27.293 DFK
Diesel
Dump Truck
9973
1994.01-.
213 (290)
2700
4
F2000
27.293 DFS
Diesel
Truck Tractor
9973
1994.01-.
213 (290)
2700
4
F2000
27.314 DF-TM
Diesel
Concrete Mixer
11967
2001.05-.
228 (310)
2700
4
F2000
27.314 DFC
Diesel
Platform/Chassis
11967
2001.05-.
228 (310)
2700
4
F2000
27.314 DFK, DFLK, DFLK-L, DF-KI
Diesel
Dump Truck
11967
2001.05-.
228 (310)
2700
4
F2000
27.314 DFS
Diesel
Truck Tractor
11967
2001.05-.
228 (310)
2700
4
F2000
27.323 DFC
Diesel
Platform/Chassis
9973
1994.01-1995.12
235 (320)
2700
4
F2000
27.323 DFK, DF-KI
Diesel
Dump Truck
9973
1994.01-.
235 (320)
2700
4
F2000
27.323 DFS
Diesel
Truck Tractor
9973
1994.01-1995.12
235 (320)
2700
4
F2000
27.343 DFC
Diesel
Platform/Chassis
9973
1994.01-.
250 (340)
2700
4
F2000
27.343 DFK
Diesel
Dump Truck
9973
1994.01-.
250 (340)
2700
4
F2000
27.343 DFS
Diesel
Truck Tractor
9973
1994.01-.
250 (340)
2700
4
F2000
27.364 DF-TM
Diesel
Concrete Mixer
11967
2001.05-.
265 (360)
2700
4
F2000
27.364 DFC
Diesel
Platform/Chassis
11967
2001.05-.
265 (360)
2700
4
F2000
27.364 DFK, DFK-KI, DFK-L, DF-KI
Diesel
Dump Truck
11967
2001.05-.
265 (360)
2700
4
F2000
27.364 DFS
Diesel
Truck Tractor
11967
2001.05-.
265 (360)
2700
4
F2000
27.373 DF-TM
Diesel
Concrete Mixer
11967
2000.07-.
272 (370)
2700
4
F2000
27.373 DFC
Diesel
Platform/Chassis
11967
1994.01-.
272 (370)
2700
4
F2000
27.373 DFK, DFK-KI, DFK-L, DF-KI
Diesel
Dump Truck
11967
1994.01-.
272 (370)
2700
4
F2000
27.373 DFS
Diesel
Truck Tractor
11967
1994.01-.
272 (370)
2700
4
F2000
27.403 DF-TM
Diesel
Concrete Mixer
11967
2000.07-.
294 (400)
2700
4
F2000
27.403 DFC
Diesel
Platform/Chassis
11967
1994.01-.
294 (400)
2700
4
F2000
27.403 DFK, DFK-KI, DFK-L, DF-KI
Diesel
Dump Truck
11967
1994.01-.
294 (400)
2700
4
F2000
27.403 DFS
Diesel
Truck Tractor
11967
1994.01-.
294 (400)
2700
4
F2000
27.414 DF-TM
Diesel
Concrete Mixer
11967
2001.05-.
301 (409)
2700
4
F2000
27.414 DFC
Diesel
Platform/Chassis
11967
2001.05-.
301 (409)
2700
4
F2000
27.414 DFK, DFK-KI, DFK-L, DF-KI
Diesel
Dump Truck
11967
2001.05-.
301 (409)
2700
4
F2000
27.414 DFS
Diesel
Truck Tractor
11967
2001.05-.
301 (409)
2700
4
F2000
27.423 DF-TM
Diesel
Concrete Mixer
11967
2000.07-.
309 (420)
2700
4
F2000
27.423 DFC
Diesel
Platform/Chassis
11967
1994.01-.
309 (420)
2700
4
F2000
27.423 DFK, DFK-KI, DFK-L, DF-KI
Diesel
Dump Truck
11967
1994.01-.
309 (420)
2700
4
F2000
27.423 DFS
Diesel
Truck Tractor
11967
1994.01-.
309 (420)
2700
4
F2000
27.463 DF-TM
Diesel
Concrete Mixer
12816
2000.07-.
338 (460)
2700
4
F2000
27.463 DFC
Diesel
Platform/Chassis
12816
1994.01-.
338 (460)
2700
4
F2000
27.463 DFK, DFK-KI, DFK-L, DF-KI
Diesel
Dump Truck
12816
1994.01-.
338 (460)
2700
4
F2000
27.463 DFS
Diesel
Truck Tractor
12816
1994.01-.
338 (460)
2700
4
F2000
27.464 DF-TM
Diesel
Concrete Mixer
12816
2001.05-.
338 (460)
2700
4
F2000
27.464 DFC
Diesel
Platform/Chassis
12816
1994.01-.
338 (460)
2700
4
F2000
27.464 DFK, DFK-KI, DFK-L, DF-KI
Diesel
Dump Truck
12816
2001.05-.
338 (460)
2700
4
F2000
27.464 DFS
Diesel
Truck Tractor
12816
1994.01-.
338 (460)
2700
4
F2000
27.603 DFS
Diesel
Truck Tractor
18273
1996.01-.
441 (600)
2700
4
F2000
27.604 DFS
Diesel
Truck Tractor
18273
2000.04-.
441 (600)
2700
4
F2000
33.323 DFC
Diesel
Platform/Chassis
9973
1994.01-1995.12
235 (320)
3300
4
F2000
33.323 DFK
Diesel
Dump Truck
9973
1994.01-1995.12
235 (320)
3300
4
F2000
33.323 DFS
Diesel
Truck Tractor
9973
1994.01-1995.12
235 (320)
3300
4
F2000
33.343 DFC
Diesel
Platform/Chassis
9973
1994.01-.
250 (340)
3300
4
F2000
33.343 DFK
Diesel
Dump Truck
9973
1994.01-.
250 (340)
3300
4
F2000
33.343 DFS
Diesel
Truck Tractor
9973
1994.01-.
250 (340)
3300
4
F2000
33.364 DFC
Diesel
Platform/Chassis
11967
2001.05-.
265 (360)
3300
4
F2000
33.364 DFK, DF-KI
Diesel
Dump Truck
11967
2001.05-.
265 (360)
3300
4
F2000
33.364 DFS, DFRS
Diesel
Truck Tractor
11967
2001.05-.
265 (360)
3300
4
F2000
33.373 DFC
Diesel
Platform/Chassis
11967
1994.01-.
272 (370)
3300
4
F2000
33.373 DFK, DF-KI
Diesel
Dump Truck
11967
1994.01-.
272 (370)
3300
4
F2000
33.373 DFS, DFRS
Diesel
Truck Tractor
11967
1994.01-.
272 (370)
3300
4
F2000
33.403 DFC
Diesel
Platform/Chassis
11967
1994.01-.
294 (400)
3300
4
F2000
33.403 DFK, DF-KI
Diesel
Dump Truck
11967
1994.01-.
294 (400)
3300
4
F2000
33.403 DFS, DFRS
Diesel
Truck Tractor
11967
1994.01-.
294 (400)
3300
4
F2000
33.414 DFC
Diesel
Platform/Chassis
11967
2001.05-.
301 (409)
3300
4
F2000
33.414 DFK, DF-KI
Diesel
Dump Truck
11967
2001.05-.
301 (409)
3300
4
F2000
33.414 DFS, DFRS
Diesel
Truck Tractor
11967
2001.05-.
301 (409)
3300
4
F2000
33.423 DFC
Diesel
Platform/Chassis
11967
1994.01-.
309 (420)
3300
4
F2000
33.423 DFK, DF-KI
Diesel
Dump Truck
11967
1994.01-.
309 (420)
3300
4
F2000
33.423 DFS, DFRS
Diesel
Truck Tractor
11967
1994.01-.
309 (420)
3300
4
F2000
33.463 DFC
Diesel
Platform/Chassis
12816
1994.01-.
338 (460)
3300
4
F2000
33.463 DFK, DF-KI
Diesel
Dump Truck
12816
1994.01-.
338 (460)
3300
4
F2000
33.463 DFS, DFRS
Diesel
Truck Tractor
12816
1994.01-.
338 (460)
3300
4
F2000
33.464 DFC
Diesel
Platform/Chassis
12816
2001.05-.
338 (460)
3300
4
F2000
33.464 DFK, DF-KI
Diesel
Dump Truck
12816
2001.05-.
338 (460)
3300
4
F2000
33.464 DFS, DFRS
Diesel
Truck Tractor
12816
2001.05-.
338 (460)
3300
4
F2000
33.603 DFS, DFRS
Diesel
Truck Tractor
18273
1996.06-.
441 (600)
3300
4
F2000
33.604 DFS
Diesel
Truck Tractor
18273
2000.04-.
441 (600)
3300
4
F90
19.502 F,19.502 FL,19.502 FLL
Diesel
Platform/Chassis
18273
1990.02-1996.06
368 (500)
1900
1
F90
19.502 FS,19.502 FLS,19.502 FLLS
Diesel
Truck Tractor
18273
1990.02-1996.06
368 (500)
1900
1
F90
24.462 DF
Diesel
Platform/Chassis
18273
1989.02-1990.02
338 (460)
2400
4
F90
24.462 DFS
Diesel
Truck Tractor
18273
1989.02-1990.02
338 (460)
2400
4
F90
24.462 FNL
Diesel
Platform/Chassis
18273
1989.04-1990.02
338 (460)
2400
3
F90
24.502 DF
Diesel
Platform/Chassis
18273
1990.02-1990.12
368 (500)
2400
4
F90
24.502 DFK
Diesel
Dump Truck
18273
1990.02-1990.12
368 (500)
2400
4
F90
24.502 DFS
Diesel
Truck Tractor
18273
1990.02-1990.12
368 (500)
2400
4
F90
24.502 FNL
Diesel
Platform/Chassis
18273
1990.02-1990.12
368 (500)
2400
3
F90
25.502 DF
Diesel
Platform/Chassis
18273
1990.09-1992.12
368 (500)
2500
4
F90
25.502 DFS
Diesel
Truck Tractor
18273
1990.09-1992.12
368 (500)
2500
4
F90
25.502 FNL
Diesel
Platform/Chassis
18273
1990.09-1992.12
368 (500)
2500
3
F90
26.462 DF
Diesel
Platform/Chassis
18273
1989.02-1990.02
338 (460)
2600
4
F90
26.462 DFS
Diesel
Truck Tractor
18273
1989.02-1990.02
338 (460)
2600
4
F90
26.502 DF
Diesel
Platform/Chassis
18273
1990.02-1996.06
368 (500)
2600
4
F90
26.502 DFS,26.502 DFLS
Diesel
Truck Tractor
18273
1990.02-1996.06
368 (500)
2600
4
F90
26.502 FNL,26.502 FNLL
Diesel
Platform/Chassis
18273
1991.09-1996.06
368 (500)
2600
3
F90
33.462 DF
Diesel
Platform/Chassis
18273
1989.07-1990.02
338 (460)
3300
4
F90
33.502 DF
Diesel
Platform/Chassis
18273
1991.09-1996.06
368 (500)
3300
4
M 2000 L
14.163
Diesel
Platform/Chassis
4580
1995.04-2005.03
118 (160)
1350
1
M 2000 L
15.163
Diesel
Platform/Chassis
4580
1995.07-2002.04
118 (160)
1500
1
M 2000 L
15.163 LC, LLC, LLLC, LLLRC, LLRC, LRC
Diesel
Platform/Chassis
4580
1995.08-.
114 (155)
1500
1
M 2000 L
15.185 LC, LLC, LLLC, LLLRC, LLRC, LRC
Diesel
Platform/Chassis
4580
2001.05-.
132-136 (180-185)
1500
1
M 2000 L
15.185 LK, LRK, LK-L
Diesel
Dump Truck
4580
2002.11-.
132-136 (180-185)
1500
1
M 2000 L
15.223
Diesel
Platform/Chassis
6871
1997.03-2007.02
162 (220)
1500
1
M 2000 L
15.224 LC, LLC, LLLC, LRC, LLRC, LLLRC
Diesel
Platform/Chassis
6871
1995.08-.
162 (220)
1500
1
M 2000 L
15.224 LK, LRK, LK-L
Diesel
Dump Truck
6871
1995.08-.
162 (220)
1500
1
M 2000 L
15.225 LC, LLC, LLLC, LRC, LLRC, LLLRC, (LE220B)
Diesel
Platform/Chassis
6871
1999.09-.
162 (220)
1500
1
M 2000 L
15.225 LK, LRK, LK-L, (LE220B)
Diesel
Dump Truck
6871
1999.09-.
162 (220)
1500
1
M 2000 L
15.255 LC, LLC, LLLC, LRC, LLRC, LLLRC, (LE250B)
Diesel
Platform/Chassis
6871
1999.09-.
180 (245)
1500
1
M 2000 L
15.255 LK, LRK, LK-L, (LE250B)
Diesel
Dump Truck
6871
1999.09-.
180 (245)
1500
1
M 2000 L
15.263, 15.264 LC, LLC, LLLC, LRC,LLRC, LLLRC
Diesel
Platform/Chassis
6871
1995.08-.
191 (260)
1500
1
M 2000 L
15.263, 15.264 LK, LRK, LK-L
Diesel
Dump Truck
6871
1995.08-.
191 (260)
1500
1
M 2000 L
15.284 LC, LLC, LLLC, LRC, LLRC, LLLRC
Diesel
Platform/Chassis
6871
1998.06-.
206 (280)
1500
1
M 2000 L
15.284 LK, LRK, LK-L
Diesel
Dump Truck
6871
1998.06-.
206 (280)
1500
1
M 2000 L
15.285 LC, LLC, LLLC, LRC, LLRC, LLLRC, (LE280B)
Diesel
Platform/Chassis
6871
1999.09-.
206 (280)
1500
1
M 2000 L
15.285 LK, LRK, LK-L, (LE280B)
Diesel
Dump Truck
6871
1999.09-.
206 (280)
1500
1
M 2000 L
18.224, 18.225, L-KO, LR-KO
Diesel
Municipal Vehicle
6871
2001.05-.
162 (220)
1800
1
M 2000 L
18.224, 18.225, LAC, LARC
Diesel
Platform/Chassis
6871
1995.08-.
162 (220)
1800
2
M 2000 L
18.224, 18.225, LAK, LARK, LAK-L
Diesel
Dump Truck
6871
1995.08-.
162 (220)
1800
2
M 2000 L
18.224, 18.225, LC, LLC, LLLC, LRC, LLRC, LLLRC
Diesel
Platform/Chassis
6871
1995.08-.
162 (220)
1800
1
M 2000 L
18.224, 18.225, LK, LK-L, LLK, LLK-L, LLRK, LRK
Diesel
Dump Truck
6871
1995.08-.
162 (220)
1800
1
M 2000 L
18.255 L-KO, LR-KO
Diesel
Municipal Vehicle
6871
2001.05-.
180 (245)
1800
1
M 2000 L
18.255 LAC, LARC
Diesel
Platform/Chassis
6871
2001.05-.
180 (245)
1800
2
M 2000 L
18.255 LAK, LARK, LAK-L
Diesel
Dump Truck
6871
2001.05-.
180 (245)
1800
2
M 2000 L
18.255 LC, LLC, LLLC, LRC, LLRC, LLLRC, (LE250B)
Diesel
Platform/Chassis
6871
1999.09-.
180 (245)
1800
1
M 2000 L
18.255 LK, LK-L, LLK, LLK-L,LLRK, LRK
Diesel
Dump Truck
6871
2002.11-.
180 (245)
1800
1
M 2000 L
18.263
Diesel
Platform/Chassis
6871
1999.03-2007.02
188 (256)
1800
1
M 2000 L
18.263, 18.264, L-KO, LR-KO
Diesel
Municipal Vehicle
6871
2001.05-.
191 (260)
1800
1
M 2000 L
18.263, 18.264, LAC, LARC
Diesel
Platform/Chassis
6871
1995.08-.
191 (260)
1800
2
M 2000 L
18.263, 18.264, LAK, LARK, LAK-L
Diesel
Dump Truck
6871
1995.08-.
191 (260)
1800
2
M 2000 L
18.263, 18.264, LC, LLC, LLLC, LRC, LLRC, LLLRC
Diesel
Platform/Chassis
6871
1995.08-.
191 (260)
1800
1
M 2000 L
18.263, 18.264, LK, LK-L, LLK, LLK-L,LLRK, LRK
Diesel
Dump Truck
6871
1995.08-.
191 (260)
1800
1
M 2000 L
18.275
Diesel
Platform/Chassis
6871
2005.05-2007.02
196 (266)
1800
1
M 2000 L
18.283
Diesel
Platform/Chassis
6871
1998.04-2007.02
206 (280)
1800
1
M 2000 L
18.284 LAC, LARC
Diesel
Platform/Chassis
6871
1998.06-.
206 (280)
1800
2
M 2000 L
18.284 LAK, LARK, LAK-L
Diesel
Dump Truck
6871
1998.06-.
206 (280)
1800
2
M 2000 L
18.284 LC, LLC, LLLC, LRC, LLRC, LLLRC
Diesel
Platform/Chassis
6871
1998.06-.
206 (280)
1800
1
M 2000 L
18.284, 18.285, L-KO, LR-KO
Diesel
Municipal Vehicle
6871
1998.06-.
206 (280)
1800
1
M 2000 L
18.284, 18.285, LK, LK-L, LLK, LLK-L,LLRK, LRK
Diesel
Dump Truck
6871
1998.06-.
206 (280)
1800
1
M 2000 L
18.285 LAC, LARC (LE280B)
Diesel
Platform/Chassis
6871
1999.09-.
206 (280)
1800
2
M 2000 L
18.285 LAK, LARK, LAK-L, (LE280B)
Diesel
Dump Truck
6871
1999.09-.
206 (280)
1800
2
M 2000 L
18.285 LC, LLC, LLLC, LRC, LLRC, LLLRC, (LE280B)
Diesel
Platform/Chassis
6871
1999.09-.
206 (280)
1800
1
M 2000 L
19.224, 19.225, LC, LLC,LLC, LLLRC, LLRC, LRC
Diesel
Platform/Chassis
6871
2001.05-.
162 (220)
1900
1
M 2000 L
19.255 LC, LLC, LLLC, LLLRC, LLRC, LRC
Diesel
Platform/Chassis
6871
2001.05-.
180 (245)
1900
1
M 2000 L
19.264 LC, LLC, LLLC, LLLRC, LLRC, LRC
Diesel
Platform/Chassis
6871
2001.05-.
191 (260)
1900
1
M 2000 L
19.284, 19.285, LC, LLC, LLLC, LLLRC, LLRC, LRC
Diesel
Platform/Chassis
6871
2001.05-.
206 (280)
1900
1
M 2000 L
20.224 LNLC, LNLLC
Diesel
Platform/Chassis
6871
2001.05-.
162 (220)
2600
7
M 2000 L
20.224, 20225 LNLC, LNLLC
Diesel
Platform/Chassis
6871
2001.05-.
162 (220)
2060
7
M 2000 L
20.255 LNLC, LNLLC
Diesel
Platform/Chassis
6871
2001.05-.
180 (245)
2000
7
M 2000 L
20.264 LNLC, LNLLC
Diesel
Platform/Chassis
6871
2001.05-.
191 (260)
2000
7
M 2000 L
20.284, 20.285, LNLC, LNLLC
Diesel
Platform/Chassis
6871
2001.05-.
206 (280)
2000
7
M 2000 L
26.224, 26.225, DL-HK, DLR-HK
Diesel
Dump Truck
6871
2002.11-.
180 (245)
2600
4
M 2000 L
26.225
Diesel
Platform/Chassis
6871
1999.01-2007.02
162 (220)
2600
4
M 2000 L
26.255
Diesel
Platform/Chassis
6871
1999.01-2007.02
180 (245)
2600
4
M 2000 L
26.255 DL-HK, DLR-HK
Diesel
Dump Truck
6871
2002.11-.
180 (245)
2000
4
M 2000 L
26.284
Diesel
Platform/Chassis
6871
1999.01-2007.02
206 (280)
2600
4
M 2000 L
26.284 DL-TM, DLR-TM
Diesel
Concrete Mixer
6871
2001.05-.
206 (280)
2600
4
M 2000 L
26.284, 26.285, DL-HK, DLR-HK
Diesel
Dump Truck
6871
2002.11-.
206 (280)
2600
4
M 2000 L
26.285
Diesel
Platform/Chassis
6871
1999.01-2007.02
206 (280)
2600
4
M 2000 L
26.285 DL-TM, DLR-TM
Diesel
Concrete Mixer
6871
2001.05-.
206 (280)
2600
4
M 2000 M
18.224 M-KO, MR-KO
Diesel
Municipal Vehicle
6871
2000.02-2005.12
162 (220)
1800
1
M 2000 M
18.224 MAC, MARC
Diesel
Platform/Chassis
6871
1995.08-2005.12
162 (220)
1800
2
M 2000 M
18.224 MAK, MAK-L, MARK
Diesel
Dump Truck
6871
1995.08-2005.12
162 (220)
1800
2
M 2000 M
18.224 MC, MLC, MLLC, MRC, MLRC, MLLRC
Diesel
Platform/Chassis
6871
1995.08-2005.12
162 (220)
1800
1
M 2000 M
18.224 MK, MK-L, MLK, MLRK, MRK
Diesel
Dump Truck
6871
1995.08-2005.12
162 (220)
1800
1
M 2000 M
18.224 MLS, MLRS
Diesel
Truck Tractor
6871
1995.08-2005.12
162 (220)
1800
1
M 2000 M
18.225 M-KO, MR-KO
Diesel
Municipal Vehicle
6871
2003.02-2005.12
162 (220)
1800
1
M 2000 M
18.225 MAC, MARC
Diesel
Platform/Chassis
6871
2003.02-2005.12
162 (220)
1860
2
M 2000 M
18.225 MAK, MAK-L, MARK
Diesel
Dump Truck
6871
1996.01-2005.07
162 (220)
1800
2
M 2000 M
18.225 MC, MLC, MLLC, MRC, MLRC, MLLRC
Diesel
Platform/Chassis
6871
2000.10-2005.12
162 (220)
1800
1
M 2000 M
18.225 MK, MK-L, MLK, MLRK, MRK
Diesel
Dump Truck
6871
2000.10-2005.12
162 (220)
1800
1
M 2000 M
18.225 MLS, MLRS
Diesel
Truck Tractor
6871
2003.02-2005.12
162 (220)
1800
1
M 2000 M
18.255 M-KO, MR-KO
Diesel
Municipal Vehicle
6871
2000.10-2005.12
180 (245)
1800
1
M 2000 M
18.255 MAC, MARC
Diesel
Platform/Chassis
6871
2000.10-2005.12
180 (245)
1800
2
M 2000 M
18.255 MAK, MAK-L, MARK
Diesel
Dump Truck
6871
2000.10-2005.12
180 (245)
1800
2
M 2000 M
18.255 MC, MLC, MLLC, MLRC, MRC, MLLRC
Diesel
Platform/Chassis
6871
2000.10-2005.12
180 (245)
1800
1
M 2000 M
18.255 MK, MK-L, MLK, MLRK, MRK
Diesel
Dump Truck
6871
2002.11-2005.12
180 (245)
1800
1
M 2000 M
18.255 MLS, MLRS
Diesel
Truck Tractor
6871
2000.10-2005.12
180 (245)
1800
1
M 2000 M
18.264 M-KO, MR-KO
Diesel
Municipal Vehicle
6871
2000.02-2005.12
191 (260)
1800
1
M 2000 M
18.264 MAC, MARC
Diesel
Platform/Chassis
6871
1995.08-2005.12
191 (260)
1800
2
M 2000 M
18.264 MAK, MAK-L, MARK
Diesel
Dump Truck
6871
1995.08-2005.12
191 (260)
1800
2
M 2000 M
18.264 MC, MLC, MLLC, MRC, MLRC, MLLRC
Diesel
Platform/Chassis
6871
1995.08-2005.12
191 (260)
1800
1
M 2000 M
18.264 MK, MK-L, MLK, MLRK, MRK
Diesel
Dump Truck
6871
1995.08-2005.12
191 (260)
1800
1
M 2000 M
18.264 MLS, MLRS
Diesel
Truck Tractor
6871
1995.08-2005.12
191 (260)
1800
1
M 2000 M
18.284 M-KO, MR-KO
Diesel
Municipal Vehicle
6871
2000.02-2005.12
206 (280)
1800
1
M 2000 M
18.284 MAC, MARC
Diesel
Platform/Chassis
6871
1998.06-2005.12
206 (280)
1800
2
M 2000 M
18.284 MAK, MAK-L, MARK
Diesel
Dump Truck
6871
1998.06-2005.12
206 (280)
1800
2
M 2000 M
18.284 MC, MLC, MLLC, MLRC, MRC, MLLRC
Diesel
Platform/Chassis
6871
1998.06-2005.12
206 (280)
1800
1
M 2000 M
18.284 MK, MK-L, MLK, MLRK, MRK
Diesel
Dump Truck
6871
1998.06-2005.12
206 (280)
1800
1
M 2000 M
18.284 MLS, MLRS
Diesel
Truck Tractor
6871
1998.06-2005.12
206 (280)
1800
1
M 2000 M
18.285 M-KO, MR-KO
Diesel
Municipal Vehicle
6871
2003.02-2005.12
206 (280)
1800
1
M 2000 M
18.285 MAC, MARC
Diesel
Platform/Chassis
6871
2003.02-2005.12
206 (280)
1800
2
M 2000 M
18.285 MAK, MAK-L, MARK
Diesel
Dump Truck
6871
1996.01-2005.07
206 (280)
1800
2
M 2000 M
18.285 MC, MLC, MLLC, MLRC, MRC, MLLRC
Diesel
Platform/Chassis
6871
1998.06-2005.12
206 (280)
1800
1
M 2000 M
18.285 MK, MK-L, MLK, MLRK, MRK
Diesel
Dump Truck
6871
2003.02-2005.12
206 (280)
1800
1
M 2000 M
18.285 MLS, MLRS
Diesel
Truck Tractor
6871
2003.02-2005.12
206 (280)
1860
1
M 2000 M
25.224 MNLC, MNLLC, MNLRC, MNLLRC, MVLC
Diesel
Platform/Chassis
6871
1995.08-2005.12
162 (220)
2500
3
M 2000 M
25.224 MNLC, MNLLC, MNLRC, MNLLRC, MVLC
Diesel
Platform/Chassis
6871
1995.08-2005.12
162 (220)
2500
7
M 2000 M
25.225 MNLC, MNLLC, MNLRC, MNLLRC, MVLC
Diesel
Platform/Chassis
6871
2003.02-2005.12
162 (220)
2350
3
M 2000 M
25.225 MNLC, MNLLC, MNLRC, MNLLRC, MVLC
Diesel
Platform/Chassis
6871
2003.02-2005.12
162 (220)
2350
7
M 2000 M
25.255 MNLC, MNLLC, MNLRC, MNLLRC, MVLC
Diesel
Platform/Chassis
6871
2000.10-2005.12
180 (245)
2500
3
M 2000 M
25.255 MNLC, MNLLC, MNLRC, MNLLRC, MVLC
Diesel
Platform/Chassis
6871
2000.10-2005.12
180 (245)
2500
7
M 2000 M
25.264 MNLC, MNLLC, MNLRC, MNLLRC, MVLC
Diesel
Platform/Chassis
6871
1995.08-2005.12
191 (260)
2500
3
M 2000 M
25.264 MNLC, MNLLC, MNLRC, MNLLRC, MVLC
Diesel
Platform/Chassis
6871
1995.08-2005.12
191 (260)
2500
7
M 2000 M
25.284 MNLC, MNLLC, MNLRC, MNLLRC, MVLC
Diesel
Platform/Chassis
6871
2000.02-2005.12
206 (280)
2500
7
M 2000 M
25.284 MNLC, MNLLC, MNLRC, MNLLRC, MVLC
Diesel
Platform/Chassis
6871
2000.02-2005.12
206 (280)
2500
3
M 2000 M
25.285 MNLC, MNLLC, MNLRC, MNLLRC, MVLC
Diesel
Platform/Chassis
6871
2003.02-2005.12
206 (280)
2350
3
M 2000 M
25.285 MNLC, MNLLC, MNLRC, MNLLRC, MVLC
Diesel
Platform/Chassis
6871
2003.02-2005.12
206 (280)
2350
7
TGA
18.310
Diesel
Truck Tractor
11967
2000.04-.
228 (310)
1800
1
TGA
18.310, 18.320
Diesel
Dump Truck
11967
2000.12-.
228-235 (310-320)
1800
1
TGA
18.310, 18.320
Diesel
Dump Truck
10518
2004.05-.
228-235 (310-320)
1800
1
TGA
18.310, 18.320
Diesel
Platform/Chassis
10518
2004.05-.
228-235 (310-320)
1800
1
TGA
18.310, 18.320
Diesel
Platform/Chassis
11967
2000.04-.
228-235 (310-320)
1800
1
TGA
18.310, 18.320
Diesel
Truck Tractor
10518
2004.05-.
228-235 (310-320)
1800
1
TGA
18.350
Diesel
Truck Tractor
10518
2004.05-.
257 (350)
1800
1
TGA
18.350, 18.360
Diesel
Dump Truck
10518
2004.05-.
257-265 (350-360)
1800
1
TGA
18.350, 18.360
Diesel
Platform/Chassis
10518
2004.05-.
257-265 (350-360)
1800
1
TGA
18.360
Diesel
Dump Truck
11967
2000.12-.
265 (360)
1800
1
TGA
18.360
Diesel
Platform/Chassis
11967
2000.04-.
265 (360)
1800
1
TGA
18.360
Diesel
Truck Tractor
10518
2006.01-.
265 (360)
1800
1
TGA
18.360
Diesel
Truck Tractor
11967
2000.04-.
265 (360)
1800
1
TGA
18.390
Diesel
Truck Tractor
10518
2004.05-.
287 (390)
1800
1
TGA
18.390, 18.400
Diesel
Dump Truck
10518
2004.05-.
287-294 (390-400)
1800
1
TGA
18.390, 18.400
Diesel
Platform/Chassis
10518
2004.05-.
287-294 (390-400)
1800
1
TGA
18.400
Diesel
Truck Tractor
10518
2005.10-.
294 (400)
1800
1
TGA
18.410
Diesel
Truck Tractor
11967
2000.04-.
301 (410)
1800
1
TGA
18.410, 18.420
Diesel
Dump Truck
11967
2000.12-.
301-309 (410-420)
1800
1
TGA
18.410, 18.420
Diesel
Platform/Chassis
11967
2000.04-.
301-309 (410-420)
1800
1
TGA
18.430
Diesel
Truck Tractor
10518
2004.05-.
316 (430)
1800
1
TGA
18.430, 18.440
Diesel
Dump Truck
10518
2004.05-.
316-324 (430-440)
1800
1
TGA
18.430, 18.440
Diesel
Platform/Chassis
10518
2004.05-.
316-324 (430-440)
1800
1
TGA
18.440
Diesel
Truck Tractor
10518
2005.09-.
324 (440)
1800
1
TGA
18.460
Diesel
Dump Truck
12816
2000.12-.
338 (460)
1800
1
TGA
18.460
Diesel
Platform/Chassis
12816
2000.04-.
338 (460)
1800
1
TGA
18.460
Diesel
Truck Tractor
12816
2000.04-.
338 (460)
1800
1
TGA
18.480
Diesel
Dump Truck
12419
2006.01-.
353 (480)
1800
1
TGA
18.480
Diesel
Dump Truck
12816
2002.09-.
353 (480)
1800
1
TGA
18.480
Diesel
Platform/Chassis
12419
2006.01-.
353 (480)
1800
1
TGA
18.480
Diesel
Platform/Chassis
12816
2002.09-.
353 (480)
1800
1
TGA
18.480
Diesel
Truck Tractor
12419
2006.01-.
353 (480)
1800
1
TGA
18.480
Diesel
Truck Tractor
12816
2002.09-.
353 (480)
1800
1
TGA
18.510
Diesel
Dump Truck
12816
1999.06-2009.03
375 (510)
1800
1
TGA
18.510
Diesel
Platform/Chassis
12816
2000.09-.
375 (510)
1800
1
TGA
18.510
Diesel
Truck Tractor
12816
2000.04-.
375 (510)
1800
1
TGA
18.530
Diesel
Dump Truck
12816
2002.04-2009.03
390 (530)
1800
1
TGA
18.530
Diesel
Platform/Chassis
12816
2002.09-.
390 (530)
1800
1
TGA
18.530
Diesel
Truck Tractor
12816
2002.09-.
390 (530)
1800
1
TGA
18.540
Diesel
Platform/Chassis
12419
2006.08-.
397 (540)
1800
1
TGA
18.540
Diesel
Truck Tractor
12419
2006.08-.
397 (540)
1800
1
TGA
19.350
Diesel
Truck Tractor
10518
2004.05-.
257 (350)
1900
1
TGA
19.360
Diesel
Truck Tractor
10518
2004.05-.
265 (360)
1900
1
TGA
19.360
Diesel
Truck Tractor
11967
2004.05-.
265 (360)
1900
1
TGA
19.390
Diesel
Truck Tractor
10518
2004.05-.
287 (390)
1900
1
TGA
19.400
Diesel
Truck Tractor
10518
2004.05-.
294 (400)
1900
1
TGA
19.410
Diesel
Truck Tractor
11967
2004.05-.
301 (410)
1900
1
TGA
19.430
Diesel
Truck Tractor
10518
2005.03-2011.03
316 (430)
1900
1
TGA
19.440
Diesel
Truck Tractor
12419
2006.02-2011.03
324 (440)
1900
1
TGA
19.460
Diesel
Truck Tractor
12816
2004.05-.
338 (460)
1900
1
TGA
19.480
Diesel
Truck Tractor
12419
2006.02-.
353 (480)
1900
1
TGA
19.480
Diesel
Truck Tractor
12816
2004.05-.
353 (480)
1900
1
TGA
24.350, 24.360
Diesel
Platform/Chassis
10518
2004.05-.
257-265 (350-360)
2400
3
TGA
24.350, 24.360
Diesel
Truck Tractor
10518
2004.02-.
257-265 (350-360)
2400
3
TGA
24.360
Diesel
Platform/Chassis
11967
2001.09-.
265 (360)
2400
3
TGA
24.390, 24.400
Diesel
Platform/Chassis
10518
2004.05-.
287-294 (390-400)
2400
3
TGA
24.390, 24.400
Diesel
Truck Tractor
10518
2004.05-.
287-294 (390-400)
2400
3
TGA
24.410
Diesel
Platform/Chassis
11967
2001.09-.
301 (410)
2400
3
TGA
24.430, 24.440
Diesel
Platform/Chassis
10518
2004.05-.
316-324 (430-440)
2400
3
TGA
24.430, 24.440
Diesel
Truck Tractor
10518
2004.05-.
316-324 (430-440)
2400
3
TGA
24.460
Diesel
Platform/Chassis
12816
2001.09-.
338 (460)
2400
3
TGA
24.480
Diesel
Platform/Chassis
12816
2002.09-.
353 (480)
2400
3
TGA
24.480
Diesel
Platform/Chassis
12419
2006.01-.
353 (480)
2400
3
TGA
24.480
Diesel
Truck Tractor
12419
2006.01-.
353 (480)
2400
3
TGA
24.480
Diesel
Truck Tractor
12816
2005.07-.
353 (480)
2400
3
TGA
24.510
Diesel
Platform/Chassis
12816
2001.09-.
375 (510)
2400
3
TGA
24.530
Diesel
Platform/Chassis
12816
2001.09-.
390 (530)
2400
3
TGA
24.530
Diesel
Truck Tractor
12816
2005.07-.
390 (530)
2400
3
TGA
24.540
Diesel
Platform/Chassis
12419
2006.01-.
397 (540)
2400
3
TGA
26.280
Diesel
Platform/Chassis
6871
2002.11-.
206 (280)
2600
3
TGA
26.310
Diesel
Concrete Mixer
11967
2000.10-.
228 (310)
2600
4
TGA
26.310
Diesel
Dump Truck
10518
2004.01-.
228 (310)
2600
5
TGA
26.310
Diesel
Dump Truck
11967
2002.09-.
228 (310)
2600
4
TGA
26.310
Diesel
Dump Truck
11967
2002.02-.
228 (310)
2600
5
TGA
26.310
Diesel
Municipal Vehicle
11967
2000.12-.
228 (310)
2600
7
TGA
26.310
Diesel
Platform/Chassis
11967
2003.09-.
228 (310)
2600
7
TGA
26.310
Diesel
Platform/Chassis
11967
2000.09-.
228 (310)
2600
3
TGA
26.310
Diesel
Platform/Chassis
11967
2001.01-.
228 (310)
2600
4
TGA
26.310
Diesel
Platform/Chassis
11967
2002.02-.
228 (310)
2600
5
TGA
26.310
Diesel
Platform/Chassis
10518
2004.01-.
228 (310)
2600
5
TGA
26.310
Diesel
Truck Tractor
11967
2000.12-.
228 (310)
2600
7
TGA
26.310
Diesel
Truck Tractor
11967
2000.12-.
228 (310)
2600
3
TGA
26.310
Diesel
Truck Tractor
11967
2001.01-.
228 (310)
2600
4
TGA
26.310
Diesel
Truck Tractor
11967
2002.02-.
228 (310)
2600
5
TGA
26.310
Diesel
Truck Tractor
10518
2004.01-.
228 (310)
2600
5
TGA
26.310, 26.320
Diesel
Concrete Mixer
10518
2005.06-.
228-235 (310-320)
2600
5
TGA
26.310, 26.320
Diesel
Concrete Mixer
10518
2005.06-.
228-235 (310-320)
2600
4
TGA
26.310, 26.320
Diesel
Dump Truck
10518
2004.05-.
228-235 (310-320)
2600
4
TGA
26.310, 26.320
Diesel
Dump Truck
10518
2005.06-.
228-235 (310-320)
2600
5
TGA
26.310, 26.320
Diesel
Municipal Vehicle
10518
2004.02-.
228-235 (310-320)
2600
7
TGA
26.310, 26.320
Diesel
Municipal Vehicle
10518
2005.06-.
228-235 (310-320)
2600
4
TGA
26.310, 26.320
Diesel
Platform/Chassis
10518
2004.05-.
228-235 (310-320)
2600
3
TGA
26.310, 26.320
Diesel
Platform/Chassis
10518
2005.06-.
228-235 (310-320)
2600
5
TGA
26.310, 26.320
Diesel
Platform/Chassis
10518
2004.02-.
228-235 (310-320)
2600
7
TGA
26.310, 26.320
Diesel
Platform/Chassis
10518
2004.05-.
228-235 (310-320)
2600
4
TGA
26.310, 26.320
Diesel
Truck Tractor
10518
2004.05-.
228-235 (310-320)
2600
3
TGA
26.310, 26.320
Diesel
Truck Tractor
10518
2004.05-.
228-235 (310-320)
2600
4
TGA
26.310, 26.320
Diesel
Truck Tractor
10518
2005.06-.
228-235 (310-320)
2600
5
TGA
26.320
Diesel
Dump Truck
10518
2006.04-.
235 (320)
2600
5
TGA
26.320
Diesel
Platform/Chassis
10518
2005.06-.
235 (320)
2600
5
TGA
26.320
Diesel
Truck Tractor
10518
2006.04-.
235 (320)
2600
5
TGA
26.330
Diesel
Platform/Chassis
6871
2002.11-.
240 (326)
2600
3
TGA
26.350
Diesel
Dump Truck
10518
2004.02-.
257 (350)
2600
5
TGA
26.350
Diesel
Platform/Chassis
10518
2005.04-.
257 (350)
2600
5
TGA
26.350
Diesel
Platform/Chassis
10518
2004.05-.
257 (350)
2600
4
TGA
26.350
Diesel
Platform/Chassis
10518
2004.01-.
257 (350)
2600
7
TGA
26.350
Diesel
Platform/Chassis
10518
2005.06-.
257 (350)
2600
30
TGA
26.350
Diesel
Truck Tractor
10518
2004.02-.
257 (350)
2600
5
TGA
26.350
Diesel
Truck Tractor
10518
2004.05-.
257 (350)
2600
4
TGA
26.350
Diesel
Truck Tractor
10518
2005.07-.
257 (350)
2600
7
TGA
26.350
Diesel
Truck Tractor
10518
2005.07-.
257 (350)
2600
30
TGA
26.350, 26.360
Diesel
Concrete Mixer
10518
2004.02-.
257-265 (350-360)
2600
4
TGA
26.350, 26.360
Diesel
Concrete Mixer
10518
2004.05-.
257-265 (350-360)
2600
5
TGA
26.350, 26.360
Diesel
Dump Truck
10518
2004.05-.
257-265 (350-360)
2600
5
TGA
26.350, 26.360
Diesel
Dump Truck
10518
2004.05-.
257-265 (350-360)
2600
4
TGA
26.350, 26.360
Diesel
Municipal Vehicle
10518
2005.06-.
257-265 (350-360)
2600
4
TGA
26.350, 26.360
Diesel
Municipal Vehicle
10518
2004.01-.
257-265 (350-360)
2600
7
TGA
26.350, 26.360
Diesel
Platform/Chassis
10518
2004.05-.
257-265 (350-360)
2600
4
TGA
26.350, 26.360
Diesel
Platform/Chassis
10518
2004.05-.
257-265 (350-360)
2600
3
TGA
26.350, 26.360
Diesel
Truck Tractor
10518
2004.05-.
257-265 (350-360)
2600
4
TGA
26.350, 26.360
Diesel
Truck Tractor
10518
2004.05-.
257-265 (350-360)
2600
5
TGA
26.350, 26.360
Diesel
Truck Tractor
10518
2004.05-.
257-265 (350-360)
2600
3
TGA
26.360
Diesel
Concrete Mixer
11967
2001.01-.
265 (360)
2600
4
TGA
26.360
Diesel
Dump Truck
11967
2002.02-.
265 (360)
2600
5
TGA
26.360
Diesel
Dump Truck
11967
2002.09-.
265 (360)
2600
4
TGA
26.360
Diesel
Dump Truck
10518
2004.06-.
265 (360)
2600
5
TGA
26.360
Diesel
Municipal Vehicle
11967
2000.12-.
265 (360)
2600
7
TGA
26.360
Diesel
Platform/Chassis
10518
2006.04-.
265 (360)
2600
30
TGA
26.360
Diesel
Platform/Chassis
11967
2000.09-.
265 (360)
2600
3
TGA
26.360
Diesel
Platform/Chassis
10518
2004.06-.
265 (360)
2600
5
TGA
26.360
Diesel
Platform/Chassis
10518
2006.04-.
265 (360)
2600
7
TGA
26.360
Diesel
Platform/Chassis
10518
2004.05-.
265 (360)
2600
4
TGA
26.360
Diesel
Platform/Chassis
11967
2002.02-.
265 (360)
2600
5
TGA
26.360
Diesel
Platform/Chassis
11967
2000.09-.
265 (360)
2600
7
TGA
26.360
Diesel
Platform/Chassis
11967
2001.01-.
265 (360)
2600
4
TGA
26.360
Diesel
Truck Tractor
10518
2004.06-.
265 (360)
2600
5
TGA
26.360
Diesel
Truck Tractor
10518
2006.04-.
265 (360)
2600
30
TGA
26.360
Diesel
Truck Tractor
11967
2000.12-.
265 (360)
2600
7
TGA
26.360
Diesel
Truck Tractor
11967
2000.12-.
265 (360)
2600
3
TGA
26.360
Diesel
Truck Tractor
11967
2003.09-.
265 (360)
2600
4
TGA
26.360
Diesel
Truck Tractor
10518
2004.05-.
265 (360)
2600
4
TGA
26.360
Diesel
Truck Tractor
11967
2002.02-.
265 (360)
2600
5
TGA
26.390
Diesel
Concrete Mixer
10518
2005.06-.
287 (390)
2600
5
TGA
26.390
Diesel
Dump Truck
10518
2004.02-.
287 (390)
2600
5
TGA
26.390
Diesel
Platform/Chassis
10518
2004.01-.
287 (390)
2600
5
TGA
26.390
Diesel
Platform/Chassis
10518
2004.02-.
287 (390)
2600
7
TGA
26.390
Diesel
Truck Tractor
10518
2004.02-.
287 (390)
2600
5
TGA
26.390
Diesel
Truck Tractor
10518
2005.07-.
287 (390)
2600
7
TGA
26.390, 26.400
Diesel
Concrete Mixer
10518
2004.05-.
287-294 (390-400)
2600
4
TGA
26.390, 26.400
Diesel
Dump Truck
10518
2005.06-.
287-294 (390-400)
2600
5
TGA
26.390, 26.400
Diesel
Dump Truck
10518
2004.05-.
287-294 (390-400)
2600
4
TGA
26.390, 26.400
Diesel
Municipal Vehicle
10518
2004.02-.
287-294 (390-400)
2600
7
TGA
26.390, 26.400
Diesel
Municipal Vehicle
10518
2005.06-.
287-294 (390-400)
2600
4
TGA
26.390, 26.400
Diesel
Platform/Chassis
10518
2005.06-.
287-294 (390-400)
2600
5
TGA
26.390, 26.400
Diesel
Platform/Chassis
10518
2004.05-.
287-294 (390-400)
2600
3
TGA
26.390, 26.400
Diesel
Platform/Chassis
10518
2004.05-.
287-294 (390-400)
2600
4
TGA
26.390, 26.400
Diesel
Truck Tractor
10518
2004.05-.
287-294 (390-400)
2600
3
TGA
26.390, 26.400
Diesel
Truck Tractor
10518
2005.06-.
287-294 (390-400)
2600
5
TGA
26.390, 26.400
Diesel
Truck Tractor
10518
2004.05-.
287-294 (390-400)
2600
4
TGA
26.400
Diesel
Concrete Mixer
10518
2006.04-.
294 (400)
2600
5
TGA
26.400
Diesel
Dump Truck
10518
2004.01-.
294 (400)
2600
5
TGA
26.400
Diesel
Platform/Chassis
10518
2004.01-.
294 (400)
2600
5
TGA
26.400
Diesel
Platform/Chassis
10518
2006.04-.
294 (400)
2600
7
TGA
26.400
Diesel
Truck Tractor
10518
2006.04-.
294 (400)
2600
7
TGA
26.400
Diesel
Truck Tractor
10518
2004.01-.
294 (400)
2600
5
TGA
26.410
Diesel
Concrete Mixer
11967
2001.01-.
301 (410)
2600
4
TGA
26.410
Diesel
Dump Truck
11967
2002.02-.
301 (410)
2600
5
TGA
26.410
Diesel
Dump Truck
11967
2001.09-.
301 (410)
2600
4
TGA
26.410
Diesel
Municipal Vehicle
11967
2000.12-.
301 (410)
2600
7
TGA
26.410
Diesel
Platform/Chassis
11967
2002.02-.
301 (410)
2600
5
TGA
26.410
Diesel
Platform/Chassis
11967
2001.01-.
301 (410)
2600
4
TGA
26.410
Diesel
Platform/Chassis
11967
2000.04-.
301 (410)
2600
3
TGA
26.410
Diesel
Platform/Chassis
11967
2003.09-.
301 (410)
2600
7
TGA
26.410
Diesel
Truck Tractor
11967
2002.02-.
301 (410)
2600
5
TGA
26.410
Diesel
Truck Tractor
11967
2005.07-.
301 (410)
2600
7
TGA
26.410
Diesel
Truck Tractor
11967
2000.12-.
301 (410)
2600
3
TGA
26.410
Diesel
Truck Tractor
11967
2001.06-.
301 (410)
2600
4
TGA
26.430
Diesel
Dump Truck
10518
2004.01-.
316 (430)
2600
5
TGA
26.430
Diesel
Municipal Vehicle
10518
2000.12-.
316 (430)
2600
7
TGA
26.430
Diesel
Platform/Chassis
10518
2004.01-.
316 (430)
2600
5
TGA
26.430
Diesel
Truck Tractor
10518
2005.07-.
316 (430)
2600
7
TGA
26.430
Diesel
Truck Tractor
10518
2004.02-.
316-324 (430-440)
2600
4
TGA
26.430
Diesel
Truck Tractor
10518
2004.01-.
316 (430)
2600
5
TGA
26.430, 26.440
Diesel
Concrete Mixer
10518
2004.05-.
316-324 (430-440)
2600
4
TGA
26.430, 26.440
Diesel
Concrete Mixer
10518
2005.06-.
316-324 (430-441)
2600
5
TGA
26.430, 26.440
Diesel
Dump Truck
10518
2005.06-.
316-324 (430-441)
2600
5
TGA
26.430, 26.440
Diesel
Dump Truck
10518
2004.05-.
316-324 (430-440)
2600
4
TGA
26.430, 26.440
Diesel
Municipal Vehicle
10518
2005.06-.
316-324 (430-440)
2600
4
TGA
26.430, 26.440
Diesel
Platform/Chassis
10518
2005.06-.
316-324 (430-440)
2600
30
TGA
26.430, 26.440
Diesel
Platform/Chassis
10518
2004.05-.
316-324 (430-440)
2600
4
TGA
26.430, 26.440
Diesel
Platform/Chassis
10518
2004.05-.
316-324 (430-441)
2600
3
TGA
26.430, 26.440
Diesel
Platform/Chassis
10518
2005.06-.
316-324 (430-441)
2600
5
TGA
26.430, 26.440
Diesel
Platform/Chassis
10518
2004.05-.
316-324 (430-441)
2600
7
TGA
26.430, 26.440
Diesel
Truck Tractor
10518
2004.05-.
316-324 (430-441)
2600
3
TGA
26.430, 26.440
Diesel
Truck Tractor
10518
2005.06-.
316-324 (430-441)
2600
5
TGA
26.430, 26.440
Diesel
Truck Tractor
10518
2004.02-.
316-324 (430-440)
2600
4
TGA
26.440
Diesel
Dump Truck
10518
2004.01-.
324 (440)
2600
5
TGA
26.440
Diesel
Municipal Vehicle
10518
2005.09-.
324 (440)
2600
7
TGA
26.440
Diesel
Platform/Chassis
12419
2006.02-.
324 (440)
2600
4
TGA
26.440
Diesel
Platform/Chassis
10518
2005.09-.
324 (440)
2600
5
TGA
26.440
Diesel
Truck Tractor
10518
2005.09-.
324 (440)
2600
7
TGA
26.440
Diesel
Truck Tractor
10518
2004.01-.
324 (440)
2600
5
TGA
26.440
Diesel
Truck Tractor
12419
2006.02-.
324 (440)
2600
4
TGA
26.460
Diesel
Concrete Mixer
12816
2001.01-.
338 (460)
2600
4
TGA
26.460
Diesel
Dump Truck
12816
2001.01-.
338 (460)
2600
4
TGA
26.460
Diesel
Municipal Vehicle
12816
2000.12-.
338 (460)
2600
7
TGA
26.460
Diesel
Platform/Chassis
12816
2001.01-.
338 (460)
2600
4
TGA
26.460
Diesel
Platform/Chassis
12816
2000.04-.
338 (460)
2600
3
TGA
26.460
Diesel
Platform/Chassis
12816
2001.02-.
338 (460)
2600
7
TGA
26.460
Diesel
Truck Tractor
12816
2001.06-.
338 (460)
2600
4
TGA
26.460
Diesel
Truck Tractor
12816
2000.12-.
338 (460)
2600
7
TGA
26.460
Diesel
Truck Tractor
12816
2000.12-.
338 (460)
2600
3
TGA
26.480
Diesel
Concrete Mixer
12419
2006.02-.
353 (480)
2600
4
TGA
26.480
Diesel
Concrete Mixer
12419
2006.02-.
353 (480)
2600
5
TGA
26.480
Diesel
Concrete Mixer
12816
2002.09-.
353 (480)
2600
4
TGA
26.480
Diesel
Dump Truck
12419
2006.02-.
353 (480)
2600
4
TGA
26.480
Diesel
Dump Truck
12419
2006.02-.
353 (480)
2600
5
TGA
26.480
Diesel
Dump Truck
12816
2002.09-.
353 (480)
2600
4
TGA
26.480
Diesel
Dump Truck
12816
2002.09-.
353 (480)
2600
5
TGA
26.480
Diesel
Municipal Vehicle
12816
2002.09-.
353 (480)
2600
7
TGA
26.480
Diesel
Municipal Vehicle
12419
2006.02-.
353 (480)
2600
4
TGA
26.480
Diesel
Municipal Vehicle
12419
2006.01-.
353 (480)
2600
7
TGA
26.480
Diesel
Platform/Chassis
12816
2002.09-.
353 (480)
2600
3
TGA
26.480
Diesel
Platform/Chassis
12816
2002.09-.
353 (480)
2600
7
TGA
26.480
Diesel
Platform/Chassis
12419
2006.02-.
353 (480)
2600
5
TGA
26.480
Diesel
Platform/Chassis
12816
2002.09-.
353 (480)
2600
4
TGA
26.480
Diesel
Platform/Chassis
12816
2002.09-.
353 (480)
2600
5
TGA
26.480
Diesel
Platform/Chassis
12419
2006.02-.
353 (480)
2600
4
TGA
26.480
Diesel
Platform/Chassis
12419
2006.02-.
353 (480)
2600
7
TGA
26.480
Diesel
Platform/Chassis
12419
2006.02-.
353 (480)
2600
3
TGA
26.480
Diesel
Truck Tractor
12419
2006.02-.
353 (480)
2600
3
TGA
26.480
Diesel
Truck Tractor
12419
2006.02-.
353 (480)
2600
4
TGA
26.480
Diesel
Truck Tractor
12816
2002.09-.
353 (480)
2600
3
TGA
26.480
Diesel
Truck Tractor
12816
2002.09-.
353 (480)
2600
7
TGA
26.480
Diesel
Truck Tractor
12419
2006.02-.
353 (480)
2600
5
TGA
26.480
Diesel
Truck Tractor
12816
2002.09-.
353 (480)
2600
4
TGA
26.480
Diesel
Truck Tractor
12816
2002.09-.
353 (480)
2600
5
TGA
26.510
Diesel
Platform/Chassis
12816
2000.12-.
375 (510)
2600
7
TGA
26.510
Diesel
Platform/Chassis
12816
2000.12-.
375 (510)
2600
3
TGA
26.510
Diesel
Platform/Chassis
12816
2001.01-.
375 (510)
2600
4
TGA
26.510
Diesel
Truck Tractor
12816
2000.12-.
375 (510)
2600
7
TGA
26.510
Diesel
Truck Tractor
12816
2001.01-.
375 (510)
2600
4
TGA
26.510
Diesel
Truck Tractor
12816
2000.12-.
375 (510)
2600
3
TGA
26.530
Diesel
Dump Truck
12816
2002.09-.
390 (530)
2600
4
TGA
26.530
Diesel
Dump Truck
12816
2002.09-.
390 (530)
2600
5
TGA
26.530
Diesel
Platform/Chassis
12816
2001.01-.
390 (530)
2600
4
TGA
26.530
Diesel
Platform/Chassis
12816
2006.07-.
390 (530)
2600
5
TGA
26.530
Diesel
Platform/Chassis
12816
2002.09-.
390 (530)
2600
3
TGA
26.530
Diesel
Platform/Chassis
12816
2002.09-.
390 (530)
2600
7
TGA
26.530
Diesel
Truck Tractor
12816
2002.09-.
390 (530)
2600
3
TGA
26.530
Diesel
Truck Tractor
12816
2002.09-.
390 (530)
2600
7
TGA
26.530
Diesel
Truck Tractor
12816
2001.01-.
390 (530)
2600
4
TGA
26.530
Diesel
Truck Tractor
12816
2006.07-.
390 (530)
2600
5
TGA
26.540
Diesel
Platform/Chassis
12419
2006.08-.
397 (540)
2600
7
TGA
26.540
Diesel
Platform/Chassis
12419
2006.08-.
397 (540)
2600
3
TGA
27.440
Diesel
Truck Tractor
12419
2008.10-.
324 (440)
2700
4
TGA
28.310
Diesel
Platform/Chassis
11967
2006.07-.
228 (310)
2600
7
TGA
28.310
Diesel
Platform/Chassis
11967
2002.09-.
228 (310)
2800
3
TGA
28.310
Diesel
Platform/Chassis
10518
2006.07-.
228-235 (310-320)
2800
7
TGA
28.310
Diesel
Platform/Chassis
10518
2002.09-.
228 (310)
2800
3
TGA
28.310
Diesel
Platform/Chassis
11967
2002.09-.
228 (310)
2800
7
TGA
28.310
Diesel
Truck Tractor
10518
2004.06-.
228 (310)
2800
3
TGA
28.310
Diesel
Truck Tractor
11967
2002.09-.
228 (310)
2800
3
TGA
28.310, 28.320
Diesel
Platform/Chassis
10518
2006.07-.
228-235 (310-320)
2600
7
TGA
28.320
Diesel
Platform/Chassis
10518
2004.06-.
235 (320)
2800
3
TGA
28.320
Diesel
Platform/Chassis
10518
2006.07-.
228-235 (310-320)
2800
3
TGA
28.320
Diesel
Platform/Chassis
10518
2006.07-.
228-235 (310-320)
2800
7
TGA
28.320
Diesel
Truck Tractor
10518
2004.06-.
235 (320)
2800
3
TGA
28.350
Diesel
Dump Truck
10518
2006.07-.
257 (350)
2800
4
TGA
28.350
Diesel
Platform/Chassis
10518
2006.07-.
257 (350)
2800
4
TGA
28.350
Diesel
Truck Tractor
10518
2004.02-.
257 (350)
2800
3
TGA
28.350, 28.360
Diesel
Platform/Chassis
10518
2004.06-.
257-265 (350-360)
2800
3
TGA
28.350, 28.360
Diesel
Platform/Chassis
10518
2006.07-.
257-265 (350-360)
2600
7
TGA
28.350, 28.360
Diesel
Platform/Chassis
10518
2004.06-.
257-265 (350-360)
2800
7
TGA
28.360
Diesel
Dump Truck
10518
2006.07-.
265 (360)
2800
4
TGA
28.360
Diesel
Dump Truck
11967
2006.07-.
265 (360)
2800
4
TGA
28.360
Diesel
Platform/Chassis
11967
2006.07-.
265 (360)
2600
7
TGA
28.360
Diesel
Platform/Chassis
11967
2002.09-.
265 (360)
2800
7
TGA
28.360
Diesel
Platform/Chassis
11967
2002.09-.
265 (360)
2800
3
TGA
28.360
Diesel
Platform/Chassis
11967
2006.07-.
265 (360)
2800
4
TGA
28.360
Diesel
Platform/Chassis
10518
2006.07-.
265 (360)
2800
4
TGA
28.360
Diesel
Truck Tractor
10518
2006.04-.
265 (360)
2800
3
TGA
28.360
Diesel
Truck Tractor
11967
2002.09-.
265 (360)
2800
3
TGA
28.390
Diesel
Dump Truck
10518
2006.07-.
287 (390)
2800
4
TGA
28.390
Diesel
Platform/Chassis
10518
2006.07-.
287 (390)
2800
4
TGA
28.390
Diesel
Platform/Chassis
10518
2006.07-.
287 (390)
2600
7
TGA
28.390
Diesel
Truck Tractor
10518
2004.05-.
287 (390)
2800
3
TGA
28.390, 28.400
Diesel
Platform/Chassis
10518
2004.06-.
287-294 (390-400)
2800
3
TGA
28.390, 28.400
Diesel
Platform/Chassis
10518
2004.06-.
287-294 (390-400)
2800
7
TGA
28.400
Diesel
Platform/Chassis
10518
2006.07-.
294 (400)
2800
4
TGA
28.400
Diesel
Platform/Chassis
10518
2006.07-.
294 (400)
2600
7
TGA
28.400
Diesel
Truck Tractor
10518
2006.04-.
294 (400)
2800
3
TGA
28.410
Diesel
Dump Truck
11967
2006.07-.
301 (410)
2800
4
TGA
28.410
Diesel
Platform/Chassis
11967
2002.09-.
301 (410)
2800
7
TGA
28.410
Diesel
Platform/Chassis
11967
2002.09-.
301 (410)
2800
3
TGA
28.410
Diesel
Platform/Chassis
11967
2006.07-.
301 (410)
2800
4
TGA
28.410
Diesel
Platform/Chassis
11967
2006.07-.
301 (410)
2600
7
TGA
28.410
Diesel
Truck Tractor
11967
2002.09-.
301 (410)
2800
3
TGA
28.430
Diesel
Dump Truck
10518
2006.07-.
316 (430)
2800
4
TGA
28.430
Diesel
Platform/Chassis
10518
2006.07-.
316 (430)
2600
7
TGA
28.430
Diesel
Platform/Chassis
10518
2006.07-.
316 (430)
2800
4
TGA
28.430
Diesel
Truck Tractor
10518
2004.05-.
316 (430)
2800
3
TGA
28.430, 28.440
Diesel
Platform/Chassis
10518
2004.06-.
316-324 (430-440)
2800
3
TGA
28.430, 28.440
Diesel
Platform/Chassis
10518
2004.06-.
316-324 (430-440)
2800
7
TGA
28.440
Diesel
Dump Truck
10518
2006.07-.
324 (440)
2800
4
TGA
28.440
Diesel
Platform/Chassis
10518
2006.07-.
324 (440)
2600
7
TGA
28.440
Diesel
Platform/Chassis
10518
2006.07-.
324 (440)
2800
4
TGA
28.440
Diesel
Truck Tractor
10518
2005.09-.
324 (440)
2800
3
TGA
28.460
Diesel
Platform/Chassis
12816
2002.09-.
338 (460)
2800
3
TGA
28.460
Diesel
Truck Tractor
12816
2002.09-.
338 (460)
2800
3
TGA
28.480
Diesel
Dump Truck
12419
2006.07-.
353 (480)
2800
4
TGA
28.480
Diesel
Dump Truck
12816
2006.07-.
353 (480)
2800
4
TGA
28.480
Diesel
Platform/Chassis
12816
2006.07-.
353 (480)
2800
4
TGA
28.480
Diesel
Platform/Chassis
12419
2006.02-.
353 (480)
2800
3
TGA
28.480
Diesel
Platform/Chassis
12419
2006.07-.
353 (480)
2800
4
TGA
28.480
Diesel
Platform/Chassis
12816
2002.09-.
353 (480)
2800
3
TGA
28.480
Diesel
Truck Tractor
12816
2002.09-.
353 (480)
2800
3
TGA
28.480
Diesel
Truck Tractor
12419
2006.02-.
353 (480)
2800
3
TGA
28.510
Diesel
Platform/Chassis
12816
2002.09-.
375 (510)
2800
3
TGA
28.510
Diesel
Truck Tractor
12816
2002.09-.
375 (510)
2800
3
TGA
28.530
Diesel
Dump Truck
12816
2006.07-.
390 (530)
2800
4
TGA
28.530
Diesel
Platform/Chassis
12816
2002.09-.
390 (530)
2800
3
TGA
28.530
Diesel
Platform/Chassis
12816
2006.07-.
390 (530)
2800
4
TGA
28.530
Diesel
Truck Tractor
12816
2002.09-.
390 (530)
2800
3
TGA
28.540
Diesel
Platform/Chassis
12419
2006.08-.
397 (540)
2800
3
TGA
28.540
Diesel
Truck Tractor
12419
2006.08-.
397 (540)
2800
3
TGA
32.310
Diesel
Concrete Mixer
11967
2002.01-.
228 (310)
3200
8
TGA
32.310
Diesel
Dump Truck
11967
2002.01-.
228 (310)
3200
8
TGA
32.310
Diesel
Platform/Chassis
11967
2002.01-.
228 (310)
3200
8
TGA
32.350, 32.360
Diesel
Concrete Mixer
10518
2004.02-.
257-265 (350-360)
3200
8
TGA
32.350, 32.360
Diesel
Platform/Chassis
10518
2004.05-.
257-265 (350-360)
3200
8
TGA
32.360
Diesel
Concrete Mixer
11967
2002.01-.
265 (360)
3200
8
TGA
32.360
Diesel
Dump Truck
11967
2002.01-.
265 (360)
3200
8
TGA
32.360
Diesel
Platform/Chassis
11967
2002.01-.
265 (360)
3200
8
TGA
32.390, 32.400
Diesel
Concrete Mixer
10518
2004.05-.
287-294 (390-400)
3200
8
TGA
32.390, 32.400
Diesel
Platform/Chassis
10518
2004.05-.
287-294 (390-400)
3200
8
TGA
32.410
Diesel
Concrete Mixer
11967
2002.01-.
301 (410)
3200
8
TGA
32.410
Diesel
Dump Truck
11967
2002.01-.
301 (410)
3200
8
TGA
32.410
Diesel
Platform/Chassis
11967
2002.01-.
301 (410)
3200
8
TGA
32.430, 32.440
Diesel
Concrete Mixer
10518
2004.05-.
316-324 (430-440)
3200
8
TGA
32.430, 32.440
Diesel
Platform/Chassis
10518
2004.05-.
316-324 (430-440)
3200
8
TGA
32.460
Diesel
Concrete Mixer
12816
2002.01-.
338 (460)
3200
8
TGA
32.460
Diesel
Dump Truck
12816
2002.01-.
338 (460)
3200
8
TGA
32.460
Diesel
Platform/Chassis
12816
2002.01-.
338 (460)
3200
8
TGA
32.480
Diesel
Concrete Mixer
12419
2006.02-.
353 (480)
3200
8
TGA
32.480
Diesel
Concrete Mixer
12816
2002.09-.
353 (480)
3200
8
TGA
32.480
Diesel
Dump Truck
12816
2002.09-.
353 (480)
3200
8
TGA
32.480
Diesel
Platform/Chassis
12816
2002.09-.
353 (480)
3200
8
TGA
32.480
Diesel
Platform/Chassis
12419
2006.02-.
353 (480)
3200
8
TGA
33.310
Diesel
Platform/Chassis
10518
2008.07-2012.04
228 (310)
3300
5
TGA
33.320
Diesel
Platform/Chassis
10518
2008.07-2012.04
235 (320)
3300
5
TGA
33.350
Diesel
Concrete Mixer
10518
2007.09-.
257 (350)
3300
4
TGA
33.350, 33.360
Diesel
Dump Truck
10518
2005.06-.
257-265 (350-360)
3300
5
TGA
33.350, 33.360
Diesel
Dump Truck
10518
2004.05-.
257-265 (350-360)
3300
4
TGA
33.350, 33.360
Diesel
Platform/Chassis
10518
2005.06-.
257-265 (350-360)
3300
5
TGA
33.350, 33.360
Diesel
Platform/Chassis
10518
2004.05-.
257-265 (350-360)
3300
4
TGA
33.350, 33.360
Diesel
Truck Tractor
10518
2005.06-.
257-265 (350-360)
3300
5
TGA
33.350, 33.360
Diesel
Truck Tractor
10518
2004.05-.
257-265 (350-360)
3300
4
TGA
33.360
Diesel
Concrete Mixer
10518
2007.09-.
265 (360)
3300
4
TGA
33.360
Diesel
Concrete Mixer
11967
2001.01-.
265 (360)
3300
4
TGA
33.360
Diesel
Dump Truck
11967
2001.01-.
265 (360)
3300
4
TGA
33.360
Diesel
Dump Truck
11967
2002.09-.
265 (360)
3300
5
TGA
33.360
Diesel
Platform/Chassis
11967
2002.09-.
265 (360)
3300
5
TGA
33.360
Diesel
Platform/Chassis
11967
2000.10-.
265 (360)
3300
4
TGA
33.360
Diesel
Truck Tractor
11967
2002.09-.
265 (360)
3300
5
TGA
33.360
Diesel
Truck Tractor
11967
2000.10-.
265 (360)
3300
4
TGA
33.390, 33.400
Diesel
Concrete Mixer
10518
2007.09-.
287-294 (390-400)
3300
4
TGA
33.390, 33.400
Diesel
Dump Truck
10518
2005.06-.
287-295 (390-401)
3300
5
TGA
33.390, 33.400
Diesel
Dump Truck
10518
2004.05-.
287-294 (390-400)
3300
4
TGA
33.390, 33.400
Diesel
Platform/Chassis
10518
2004.05-.
287-294 (390-400)
3300
4
TGA
33.390, 33.400
Diesel
Platform/Chassis
10518
2005.06-.
287-295 (390-401)
3300
5
TGA
33.390, 33.400
Diesel
Truck Tractor
10518
2004.05-.
287-294 (390-400)
3300
4
TGA
33.390, 33.400
Diesel
Truck Tractor
10518
2005.06-.
287-295 (390-401)
3300
5
TGA
33.410
Diesel
Concrete Mixer
11967
2000.10-.
301 (410)
3300
4
TGA
33.410
Diesel
Dump Truck
11967
2000.10-.
301 (410)
3300
4
TGA
33.410
Diesel
Dump Truck
11967
2002.09-.
301 (410)
3300
5
TGA
33.410
Diesel
Platform/Chassis
11967
2000.10-.
301 (410)
3300
4
TGA
33.410
Diesel
Platform/Chassis
11967
2002.09-.
301 (410)
3300
5
TGA
33.410
Diesel
Truck Tractor
11967
2000.10-.
301 (410)
3300
4
TGA
33.410
Diesel
Truck Tractor
11967
2002.09-.
301 (410)
3300
5
TGA
33.430
Diesel
Concrete Mixer
10518
2007.09-.
316 (430)
3300
4
TGA
33.430, 33.440
Diesel
Dump Truck
10518
2005.06-.
316-324 (430-441)
3300
5
TGA
33.430, 33.440
Diesel
Dump Truck
10518
2004.05-.
316-324 (430-440)
3300
4
TGA
33.430, 33.440
Diesel
Platform/Chassis
10518
2005.06-.
316-324 (430-441)
3300
5
TGA
33.430, 33.440
Diesel
Platform/Chassis
10518
2004.05-.
316-324 (430-440)
3300
4
TGA
33.430, 33.440
Diesel
Truck Tractor
10518
2004.05-.
316-324 (430-440)
3300
4
TGA
33.430, 33.440
Diesel
Truck Tractor
10518
2005.06-.
316-324 (430-441)
3300
5
TGA
33.440
Diesel
Concrete Mixer
12419
2007.09-.
324 (440)
3300
4
TGA
33.440
Diesel
Dump Truck
12419
2005.06-.
324 (440)
3300
5
TGA
33.440
Diesel
Dump Truck
12419
2005.06-.
324 (440)
3300
4
TGA
33.440
Diesel
Platform/Chassis
12419
2005.06-.
324 (440)
3300
5
TGA
33.440
Diesel
Platform/Chassis
12419
2005.06-.
324 (440)
3300
4
TGA
33.440
Diesel
Truck Tractor
12419
2005.06-.
324 (440)
3300
5
TGA
33.440
Diesel
Truck Tractor
12419
2005.06-.
324 (440)
3300
4
TGA
33.460
Diesel
Concrete Mixer
12816
2002.09-.
338 (460)
3300
4
TGA
33.460
Diesel
Dump Truck
12816
2002.09-.
338 (460)
3300
5
TGA
33.460
Diesel
Dump Truck
12816
2002.09-.
338 (460)
3300
4
TGA
33.460
Diesel
Platform/Chassis
12816
2002.09-.
338 (460)
3300
5
TGA
33.460
Diesel
Platform/Chassis
12816
2002.09-.
338 (460)
3300
4
TGA
33.460
Diesel
Truck Tractor
12816
2002.09-.
338 (460)
3300
5
TGA
33.460
Diesel
Truck Tractor
12816
2002.09-.
338 (460)
3300
4
TGA
33.480
Diesel
Concrete Mixer
12816
2002.09-.
353 (480)
3300
4
TGA
33.480
Diesel
Concrete Mixer
12419
2007.09-.
353 (480)
3300
4
TGA
33.480
Diesel
Dump Truck
12816
2002.09-.
353 (480)
3300
5
TGA
33.480
Diesel
Dump Truck
12419
2006.02-.
353 (480)
3300
5
TGA
33.480
Diesel
Dump Truck
12816
2002.09-.
353 (480)
3300
4
TGA
33.480
Diesel
Dump Truck
12419
2006.01-.
353 (480)
3300
4
TGA
33.480
Diesel
Platform/Chassis
12419
2006.02-.
353 (480)
3300
5
TGA
33.480
Diesel
Platform/Chassis
12419
2006.01-.
353 (480)
3300
4
TGA
33.480
Diesel
Platform/Chassis
12816
2002.09-.
353 (480)
3300
4
TGA
33.480
Diesel
Platform/Chassis
12816
2002.09-.
353 (480)
3300
5
TGA
33.480
Diesel
Truck Tractor
12816
2002.09-.
353 (480)
3300
5
TGA
33.480
Diesel
Truck Tractor
12419
2006.01-.
353 (480)
3300
4
TGA
33.480
Diesel
Truck Tractor
12419
2006.02-.
353 (480)
3300
5
TGA
33.480
Diesel
Truck Tractor
12816
2002.09-.
353 (480)
3300
4
TGA
33.510
Diesel
Platform/Chassis
12816
2002.09-.
375 (510)
3300
4
TGA
33.510
Diesel
Truck Tractor
12816
2002.09-.
375 (510)
3300
4
TGA
33.530
Diesel
Dump Truck
12816
2002.09-.
390 (530)
3300
5
TGA
33.530
Diesel
Dump Truck
12816
2003.07-.
390 (530)
3300
4
TGA
33.530
Diesel
Platform/Chassis
12816
2002.09-.
390 (530)
3300
5
TGA
33.530
Diesel
Platform/Chassis
12816
2002.09-.
390 (530)
3300
4
TGA
33.530
Diesel
Truck Tractor
12816
2003.07-.
390 (530)
3300
4
TGA
33.530
Diesel
Truck Tractor
12816
2002.09-.
390 (530)
3300
5
TGA
35.310
Diesel
Concrete Mixer
11967
2003.11-.
228 (310)
3500
8
TGA
35.310
Diesel
Dump Truck
11967
2003.06-.
228 (310)
3500
8
TGA
35.310
Diesel
Platform/Chassis
11967
2003.06-.
228 (310)
3500
8
TGA
35.310, 35.320
Diesel
Concrete Mixer
10518
2004.02-.
228-235 (310-320)
3500
8
TGA
35.310, 35.320
Diesel
Dump Truck
10518
2004.02-.
228-235 (310-320)
3500
8
TGA
35.310, 35.320
Diesel
Platform/Chassis
10518
2004.02-.
228-235 (310-320)
3500
8
TGA
35.350
Diesel
Concrete Mixer
10518
2006.07-.
257 (350)
3500
10
TGA
35.350
Diesel
Dump Truck
10518
2006.07-.
257 (350)
3500
10
TGA
35.350
Diesel
Platform/Chassis
10518
2006.07-.
257 (350)
3500
14
TGA
35.350, 35.360
Diesel
Concrete Mixer
10518
2004.02-.
257-265 (350-360)
3500
8
TGA
35.350, 35.360
Diesel
Dump Truck
10518
2004.02-.
257-265 (350-360)
3500
8
TGA
35.350, 35.360
Diesel
Platform/Chassis
10518
2004.02-.
257-265 (350-360)
3500
8
TGA
35.360
Diesel
Concrete Mixer
10518
2006.07-.
265 (360)
3500
10
TGA
35.360
Diesel
Concrete Mixer
11967
2003.11-.
265 (360)
3500
8
TGA
35.360
Diesel
Dump Truck
10518
2006.07-.
265 (360)
3500
10
TGA
35.360
Diesel
Dump Truck
11967
2003.10-.
265 (360)
3500
8
TGA
35.360
Diesel
Platform/Chassis
11967
2006.07-.
265 (360)
3500
14
TGA
35.360
Diesel
Platform/Chassis
11967
2003.10-.
265 (360)
3500
8
TGA
35.360
Diesel
Platform/Chassis
10518
2006.07-.
265 (360)
3500
27
TGA
35.360
Diesel
Platform/Chassis
10518
2006.07-.
265 (360)
3500
10
TGA
35.360
Diesel
Platform/Chassis
10518
2006.07-.
265 (360)
3500
14
TGA
35.390
Diesel
Concrete Mixer
10518
2006.07-.
287 (390)
3500
10
TGA
35.390
Diesel
Dump Truck
10518
2004.02-.
287 (390)
3500
11
TGA
35.390
Diesel
Dump Truck
10518
2006.07-.
287 (390)
3500
10
TGA
35.390
Diesel
Platform/Chassis
10518
2006.07-.
287 (390)
3500
14
TGA
35.390
Diesel
Platform/Chassis
10518
2006.07-.
287 (390)
3500
8
TGA
35.390, 35.400
Diesel
Concrete Mixer
10518
2004.02-.
287-294 (390-400)
3500
8
TGA
35.390, 35.400
Diesel
Dump Truck
10518
2004.02-.
287-294 (390-400)
3500
8
TGA
35.390, 35.400
Diesel
Platform/Chassis
10518
2004.02-.
287-294 (390-400)
3500
8
TGA
35.400
Diesel
Concrete Mixer
10518
2006.07-.
294 (400)
3500
10
TGA
35.400
Diesel
Dump Truck
10518
2004.02-.
294 (400)
3500
11
TGA
35.400
Diesel
Dump Truck
10518
2006.07-.
294 (400)
3500
10
TGA
35.400
Diesel
Platform/Chassis
10518
2006.11-.
294 (400)
3500
10
TGA
35.400
Diesel
Platform/Chassis
10518
2006.11-.
294 (400)
3500
27
TGA
35.400
Diesel
Platform/Chassis
10518
2006.07-.
294 (400)
3500
14
TGA
35.400
Diesel
Platform/Chassis
10518
2006.07-.
294 (400)
3500
8
TGA
35.410
Diesel
Concrete Mixer
11967
2003.11-.
301 (410)
3500
8
TGA
35.410
Diesel
Dump Truck
11967
2006.07-.
301 (410)
3500
10
TGA
35.410
Diesel
Dump Truck
11967
2003.10-.
301 (410)
3500
8
TGA
35.410
Diesel
Dump Truck
11967
2006.07-.
301 (410)
3500
11
TGA
35.410
Diesel
Platform/Chassis
11967
2006.07-.
301 (410)
3500
14
TGA
35.410
Diesel
Platform/Chassis
11967
2003.10-.
301 (410)
3500
8
TGA
35.430
Diesel
Concrete Mixer
10518
2006.07-.
316 (430)
3500
10
TGA
35.430
Diesel
Dump Truck
10518
2006.07-.
316 (430)
3500
10
TGA
35.430
Diesel
Dump Truck
10518
2006.07-.
316 (430)
3500
11
TGA
35.430
Diesel
Platform/Chassis
10518
2006.07-.
316 (430)
3500
8
TGA
35.430
Diesel
Platform/Chassis
10518
2006.07-.
316 (430)
3500
14
TGA
35.430, 35.440
Diesel
Concrete Mixer
10518
2004.02-.
316-324 (430-441)
3500
8
TGA
35.430, 35.440
Diesel
Dump Truck
10518
2004.02-.
316-324 (430-441)
3500
8
TGA
35.430, 35.440
Diesel
Platform/Chassis
10518
2004.02-.
316-324 (430-441)
3500
8
TGA
35.440
Diesel
Concrete Mixer
10518
2006.07-.
324 (440)
3500
10
TGA
35.440
Diesel
Dump Truck
10518
2006.07-.
324 (440)
3500
11
TGA
35.440
Diesel
Dump Truck
10518
2006.07-.
324 (440)
3500
10
TGA
35.440
Diesel
Platform/Chassis
10518
2006.07-.
324 (440)
3500
8
TGA
35.440
Diesel
Platform/Chassis
10518
2006.11-.
324 (440)
3500
10
TGA
35.440
Diesel
Platform/Chassis
10518
2006.11-.
324 (440)
3500
27
TGA
35.440
Diesel
Platform/Chassis
10518
2006.07-.
324 (440)
3500
14
TGA
35.460
Diesel
Concrete Mixer
12816
2003.11-.
338 (460)
3500
8
TGA
35.460
Diesel
Dump Truck
12816
2003.10-.
338 (460)
3500
8
TGA
35.460
Diesel
Platform/Chassis
12816
2006.07-.
338 (460)
3500
14
TGA
35.460
Diesel
Platform/Chassis
12816
2003.10-.
338 (460)
3500
8
TGA
35.480
Diesel
Concrete Mixer
12419
2006.07-.
353 (480)
3500
10
TGA
35.480
Diesel
Concrete Mixer
12419
2004.02-.
353 (480)
3500
8
TGA
35.480
Diesel
Concrete Mixer
12816
2003.11-.
353 (480)
3500
8
TGA
35.480
Diesel
Dump Truck
12816
2003.10-.
353 (480)
3500
8
TGA
35.480
Diesel
Dump Truck
12419
2006.07-.
353 (480)
3500
10
TGA
35.480
Diesel
Dump Truck
12816
2006.07-.
353 (480)
3500
10
TGA
35.480
Diesel
Dump Truck
12419
2004.02-.
353 (480)
3500
8
TGA
35.480
Diesel
Dump Truck
12419
2006.07-.
353 (480)
3500
11
TGA
35.480
Diesel
Dump Truck
12816
2006.07-.
353 (480)
3500
11
TGA
35.480
Diesel
Platform/Chassis
12816
2006.07-.
353 (480)
3500
14
TGA
35.480
Diesel
Platform/Chassis
12419
2004.02-.
353 (480)
3500
8
TGA
35.480
Diesel
Platform/Chassis
12419
2006.11-.
353 (480)
3500
10
TGA
35.480
Diesel
Platform/Chassis
12419
2006.11-.
353 (480)
3500
27
TGA
35.480
Diesel
Platform/Chassis
12419
2006.07-.
353 (480)
3500
14
TGA
35.480
Diesel
Platform/Chassis
12816
2003.10-.
353 (480)
3500
8
TGA
35.480
Diesel
Truck Tractor
12816
2006.07-.
353 (480)
3500
11
TGA
35.530
Diesel
Concrete Mixer
12816
2004.04-.
390 (530)
3500
8
TGA
35.530
Diesel
Dump Truck
12816
2006.07-.
390 (530)
3500
10
TGA
35.530
Diesel
Dump Truck
12816
2004.04-.
390 (530)
3500
8
TGA
35.530
Diesel
Dump Truck
12816
2006.07-.
390 (530)
3500
11
TGA
35.530
Diesel
Platform/Chassis
12816
2006.07-.
390 (530)
3500
14
TGA
35.530
Diesel
Platform/Chassis
12816
2004.04-.
390 (530)
3500
8
TGA
37.310
Diesel
Concrete Mixer
11967
2004.12-.
228 (310)
3700
8
TGA
37.310
Diesel
Dump Truck
11967
2004.12-.
228 (310)
3700
8
TGA
37.310
Diesel
Platform/Chassis
11967
2004.12-.
228 (310)
3700
8
TGA
37.310, 37.320
Diesel
Concrete Mixer
10518
2004.12-.
228-235 (310-320)
3700
8
TGA
37.310, 37.320
Diesel
Dump Truck
10518
2004.12-.
228-235 (310-320)
3700
8
TGA
37.310, 37.320
Diesel
Platform/Chassis
10518
2004.12-.
228-235 (310-320)
3700
8
TGA
37.350, 37.360
Diesel
Concrete Mixer
10518
2004.12-.
257-265 (350-360)
3700
8
TGA
37.350, 37.360
Diesel
Dump Truck
10518
2004.12-.
257-265 (350-360)
3700
8
TGA
37.350, 37.360
Diesel
Platform/Chassis
10518
2004.12-.
257-265 (350-360)
3700
8
TGA
37.360
Diesel
Concrete Mixer
11967
2004.12-.
265 (360)
3700
8
TGA
37.360
Diesel
Dump Truck
11967
2004.12-.
265 (360)
3700
8
TGA
37.360
Diesel
Platform/Chassis
11967
2004.12-.
265 (360)
3700
8
TGA
37.390, 37.400
Diesel
Concrete Mixer
10518
2004.12-.
287-294 (390-400)
3700
8
TGA
37.390, 37.400
Diesel
Dump Truck
10518
2004.12-.
287-294 (390-400)
3700
8
TGA
37.390, 37.400
Diesel
Platform/Chassis
10518
2004.12-.
287-294 (390-400)
3700
8
TGA
37.410
Diesel
Concrete Mixer
11967
2004.12-.
301 (410)
3700
8
TGA
37.410
Diesel
Dump Truck
11967
2004.12-.
301 (410)
3700
8
TGA
37.410
Diesel
Platform/Chassis
11967
2004.12-.
301 (410)
3700
8
TGA
37.430, 37.440
Diesel
Concrete Mixer
10518
2004.12-.
316-324 (430-441)
3700
8
TGA
37.430, 37.440
Diesel
Dump Truck
10518
2004.12-.
316-324 (430-441)
3700
8
TGA
37.430, 37.440
Diesel
Platform/Chassis
10518
2004.12-.
316-324 (430-441)
3700
8
TGA
37.460
Diesel
Concrete Mixer
12816
2004.12-.
338 (460)
3700
8
TGA
37.460
Diesel
Dump Truck
12816
2004.12-.
338 (460)
3700
8
TGA
37.460
Diesel
Platform/Chassis
12816
2004.12-.
338 (460)
3700
8
TGA
37.480
Diesel
Concrete Mixer
12816
2004.12-.
353 (480)
3700
8
TGA
37.480
Diesel
Concrete Mixer
12419
2006.02-.
353 (480)
3700
8
TGA
37.480
Diesel
Dump Truck
12419
2006.02-.
353 (480)
3700
8
TGA
37.480
Diesel
Dump Truck
12816
2004.12-.
353 (480)
3700
8
TGA
37.480
Diesel
Platform/Chassis
12419
2006.02-.
353 (480)
3700
8
TGA
37.480
Diesel
Platform/Chassis
12816
2004.12-.
353 (480)
3700
8
TGA
37.530
Diesel
Concrete Mixer
12816
2004.12-.
390 (530)
3700
8
TGA
37.530
Diesel
Dump Truck
12816
2004.12-.
390 (530)
3700
8
TGA
37.530
Diesel
Platform/Chassis
12816
2004.12-.
390 (530)
3700
8
TGA
39.390
Diesel
Platform/Chassis
10518
2006.07-.
287 (390)
3900
14
TGA
39.400
Diesel
Platform/Chassis
10518
2006.07-.
294 (400)
3900
14
TGA
39.430
Diesel
Platform/Chassis
10518
2006.07-.
316 (430)
3900
14
TGA
39.440
Diesel
Platform/Chassis
10518
2006.07-.
324 (440)
3900
14
TGA
39.480
Diesel
Platform/Chassis
12419
2006.07-.
353 (480)
3900
14
TGA
40.390, 40.400
Diesel
Dump Truck
10518
2005.06-.
287-294 (390-400)
4000
4
TGA
40.390, 40.400
Diesel
Truck Tractor
10518
2005.06-.
287-294 (390-400)
4000
4
TGA
40.410
Diesel
Dump Truck
11967
2004.04-.
301 (410)
4000
4
TGA
40.410
Diesel
Truck Tractor
11967
2004.04-.
301 (410)
4000
4
TGA
40.430
Diesel
Dump Truck
10518
2005.06-.
316 (430)
4000
4
TGA
40.430
Diesel
Truck Tractor
10518
2005.06-.
316 (430)
4000
4
TGA
40.440
Diesel
Dump Truck
12419
2005.06-.
324 (440)
4000
4
TGA
40.440
Diesel
Truck Tractor
12419
2005.06-.
324 (440)
4000
4
TGA
40.460
Diesel
Dump Truck
12816
2004.04-.
338 (460)
4000
4
TGA
40.460
Diesel
Truck Tractor
12816
2004.04-.
338 (460)
4000
4
TGA
40.480
Diesel
Dump Truck
12816
2004.04-.
353 (480)
4000
4
TGA
40.480
Diesel
Dump Truck
12419
2005.06-.
353 (480)
4000
4
TGA
40.480
Diesel
Truck Tractor
12816
2004.04-.
353 (480)
4000
4
TGA
40.480
Diesel
Truck Tractor
12419
2005.06-.
353 (480)
4000
4
TGA
41.350
Diesel
Concrete Mixer
10518
2007.09-.
257 (350)
4100
8
TGA
41.350, 41.360
Diesel
Concrete Mixer
10518
2004.12-.
257-265 (350-360)
4100
8
TGA
41.350, 41.360
Diesel
Dump Truck
10518
2004.12-.
257-265 (350-360)
4100
8
TGA
41.350, 41.360
Diesel
Platform/Chassis
10518
2004.12-.
257-265 (350-360)
4100
8
TGA
41.360
Diesel
Concrete Mixer
10518
2007.09-.
265 (360)
4100
8
TGA
41.360
Diesel
Concrete Mixer
11967
2004.12-.
265 (360)
4100
8
TGA
41.360
Diesel
Dump Truck
11967
2003.09-.
265 (360)
4100
8
TGA
41.360
Diesel
Platform/Chassis
10518
2008.12-.
265 (360)
4100
8
TGA
41.360
Diesel
Platform/Chassis
11967
2003.01-.
265 (360)
4100
8
TGA
41.390
Diesel
Concrete Mixer
10518
2007.09-.
287 (390)
4100
8
TGA
41.390
Diesel
Dump Truck
10518
2004.12-.
287 (390)
4100
11
TGA
41.390, 41.400
Diesel
Concrete Mixer
10518
2004.12-.
287-294 (390-400)
4100
8
TGA
41.390, 41.400
Diesel
Dump Truck
10518
2004.12-.
287-294 (390-400)
4100
8
TGA
41.390, 41.400
Diesel
Platform/Chassis
10518
2004.12-.
287-294 (390-400)
4100
8
TGA
41.400
Diesel
Concrete Mixer
10518
2007.09-.
294 (400)
4100
8
TGA
41.400
Diesel
Platform/Chassis
10518
2008.12-.
294 (400)
4100
8
TGA
41.410
Diesel
Concrete Mixer
11967
2004.12-.
301 (410)
4100
8
TGA
41.410
Diesel
Dump Truck
11967
2003.09-.
301 (410)
4100
8
TGA
41.410
Diesel
Dump Truck
11967
2006.07-.
301 (410)
4100
10
TGA
41.410
Diesel
Dump Truck
11967
2006.07-.
301 (410)
4100
11
TGA
41.410
Diesel
Platform/Chassis
11967
2003.09-.
301 (410)
4100
8
TGA
41.430
Diesel
Concrete Mixer
10518
2007.09-.
316 (430)
4100
8
TGA
41.430
Diesel
Dump Truck
10518
2006.07-.
316 (430)
4100
10
TGA
41.430
Diesel
Dump Truck
10518
2004.12-.
316 (430)
4100
11
TGA
41.430, 41.440
Diesel
Concrete Mixer
10518
2004.12-.
316-324 (430-441)
4100
8
TGA
41.430, 41.440
Diesel
Dump Truck
10518
2004.12-.
316-324 (430-441)
4100
8
TGA
41.430, 41.440
Diesel
Platform/Chassis
10518
2004.12-.
316-324 (430-441)
4100
8
TGA
41.440
Diesel
Concrete Mixer
12419
2004.12-.
324 (440)
4100
8
TGA
41.440
Diesel
Dump Truck
10518
2006.07-.
324 (440)
4100
10
TGA
41.440
Diesel
Dump Truck
10518
2006.07-.
324 (440)
4100
11
TGA
41.440
Diesel
Dump Truck
12419
2004.12-.
324 (440)
4100
8
TGA
41.440
Diesel
Platform/Chassis
12419
2004.12-.
324 (440)
4100
8
TGA
41.460
Diesel
Concrete Mixer
12816
2004.12-.
338 (460)
4100
8
TGA
41.460
Diesel
Dump Truck
12816
2003.09-.
338 (460)
4100
8
TGA
41.460
Diesel
Platform/Chassis
12816
2003.09-.
338 (460)
4100
8
TGA
41.480
Diesel
Concrete Mixer
12419
2006.02-.
353 (480)
4100
8
TGA
41.480
Diesel
Concrete Mixer
12816
2004.12-.
353 (480)
4100
8
TGA
41.480
Diesel
Dump Truck
12419
2006.07-.
353 (480)
4100
11
TGA
41.480
Diesel
Dump Truck
12816
2006.07-.
353 (480)
4100
11
TGA
41.480
Diesel
Dump Truck
12816
2005.06-.
353 (480)
4100
8
TGA
41.480
Diesel
Dump Truck
12419
2006.02-.
353 (480)
4100
8
TGA
41.480
Diesel
Dump Truck
12419
2006.07-.
353 (480)
4100
10
TGA
41.480
Diesel
Dump Truck
12816
2006.07-.
353 (480)
4100
10
TGA
41.480
Diesel
Platform/Chassis
12419
2006.02-.
353 (480)
4100
8
TGA
41.480
Diesel
Platform/Chassis
12816
2005.06-.
353 (480)
4100
8
TGA
41.480
Diesel
Truck Tractor
12816
2006.07-.
353 (480)
4100
8
TGA
41.530
Diesel
Concrete Mixer
12816
2004.12-.
390 (530)
4100
8
TGA
41.530
Diesel
Dump Truck
12816
2006.07-.
390 (530)
4100
10
TGA
41.530
Diesel
Dump Truck
12816
2006.07-.
390 (530)
4100
11
TGA
41.530
Diesel
Dump Truck
12816
2004.12-.
390 (530)
4100
8
TGA
41.530
Diesel
Platform/Chassis
12816
2004.12-.
390 (530)
4100
8
TGA
41.530
Diesel
Truck Tractor
12816
2002.09-.
390 (530)
4100
8
TGA
41.540
Diesel
Truck Tractor
12419
2006.11-.
397 (540)
4100
8
TGA
41.660
Diesel
Truck Tractor
18273
2002.09-.
485 (660)
4100
8
TGM I
13.240
Diesel
Dump Truck
6871
2006.04-2022.03
176 (240)
1300
2
TGM I
13.240
Diesel
Municipal Vehicle
6871
2005.10-2022.03
176 (240)
1300
2
TGM I
13.240
Diesel
Platform/Chassis
6871
2006.04-2022.03
176 (240)
1300
2
TGM I
13.250
Diesel
Dump Truck
6871
2005.10-2022.03
184 (250)
1300
2
TGM I
13.250
Diesel
Municipal Vehicle
6871
2005.10-2022.03
184 (250)
1300
2
TGM I
13.250
Diesel
Platform/Chassis
6871
2005.10-2022.03
184 (250)
1300
2
TGM I
13.280
Diesel
Dump Truck
6871
2006.04-2022.03
206 (280)
1300
2
TGM I
13.280
Diesel
Municipal Vehicle
6871
2005.10-2022.03
206 (280)
1300
2
TGM I
13.280
Diesel
Platform/Chassis
6871
2006.04-2022.03
206 (280)
1300
2
TGM I
13.290
Diesel
Dump Truck