Here you can inquire your individual shop login.
Please login to see your individual prices and our avaliability.
Repair Kit, brake caliper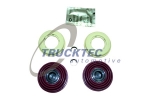 TRUCKTEC part number: 05.35.044
Amount per packaging unit: 1
Date added: 2019-07-20 04:39:52 | Date last modified: 2019-07-20 04:39:52
Please register or login to see prices and availability.
Comparison numbers:
OE-No.
BPW
09.801.02.63.0

KNORR-BREMSE
II304130065
K000944
K002837
K010604

MAN
81.50822.6022

MERCEDES-BENZ
000 420 0682

SAF
3.434.3804.00

SCANIA
1390429
1746824
1756389

Fitting Position
Rear Axle
Front Axle

model
product line
fuel
body
cubic capacity
year
power
tonnage / cylinders
axle
commercial vehicles - MAN
TGA
18.310 FLLRS, FLLS, FLRS, FLS, FLS-TS
Diesel
Truck Tractor
11967
2000.04-.
228 (310)
1800
1
TGA
18.310, 18.320 FC, FLC, FLLC, FLLRC, FLLRW, FLLW, FLRC, FRC
Diesel
Platform / Chassis
11967
2000.04-.
228-235 (310-320)
1800
1
TGA
18.310, 18.320 FC, FLC, FLLC, FLLRC, FLLRW, FLLW, FLRC, FRC
Diesel
Platform / Chassis
10518
2004.05-.
228-235 (310-320)
1800
1
TGA
18.310, 18.320 FK, FK-L, FLK, FLRK
Diesel
Dump Truck
10518
2004.05-.
228-235 (310-320)
1800
1
TGA
18.310, 18.320 FK, FLK, FK-L, FLRK
Diesel
Dump Truck
11967
2000.12-.
228-235 (310-320)
1800
1
TGA
18.310, 18.320 FLLRS, FLLS, FLRS, FLS, FLS-TS
Diesel
Truck Tractor
10518
2004.05-.
228-235 (310-320)
1800
1
TGA
18.350 FLLRS, FLLS, FLRS, FLS, FLS-TS
Diesel
Truck Tractor
10518
2004.05-.
257 (350)
1800
1
TGA
18.350, 18.360 FC, FLC, FLLC, FLLRC, FLLW, FLRC, FLLRW, FRC
Diesel
Platform / Chassis
10518
2004.05-.
257-265 (350-360)
1800
1
TGA
18.350, 18.360 FK, FK-L, FLK, FLRK
Diesel
Dump Truck
10518
2004.05-.
257-265 (350-360)
1800
1
TGA
18.360 FC, FLC, FLLC, FLLRC, FLLW, FLRC, FLLRW, FRC
Diesel
Platform / Chassis
11967
2000.04-.
265 (360)
1800
1
TGA
18.360 FK, FLK, FK-L, FLRK
Diesel
Dump Truck
11967
2000.12-.
265 (360)
1800
1
TGA
18.360 FLLRS, FLLS, FLRS, FLS, FLS-TS
Diesel
Truck Tractor
10518
2006.01-.
265 (360)
1800
1
TGA
18.360 FLLRS, FLLS, FLRS, FLS, FLS-TS
Diesel
Truck Tractor
11967
2000.04-.
265 (360)
1800
1
TGA
18.390 FLS, FLS-TS, FLLS, FLLRS
Diesel
Truck Tractor
10518
2004.05-.
287 (390)
1800
1
TGA
18.390, 18.400 FC, FLC, FLLC, FLLRC, FLLRW, FLLW, FLRC
Diesel
Platform / Chassis
10518
2004.05-.
287-294 (390-400)
1800
1
TGA
18.390, 18.400 FK, FK-L, FLK, FLRK
Diesel
Dump Truck
10518
2004.05-.
287-294 (390-400)
1800
1
TGA
18.400 FLS, FLLS, FLRS, FLLRS, FLS-TS
Diesel
Truck Tractor
10518
2005.10-.
294 (400)
1800
1
TGA
18.410 FLLRS, FLLS, FLRS, FLS, FLS-TS
Diesel
Truck Tractor
11967
2000.04-.
301 (410)
1800
1
TGA
18.410, 18.420 FC, FRC, FLC, FLRC, FLLC, FLLW, FLLRC, FLLRW
Diesel
Platform / Chassis
11967
2000.04-.
301-309 (410-420)
1800
1
TGA
18.410, 18.420 FK, FK-L, FLK, FLRK
Diesel
Dump Truck
11967
2000.12-.
301-309 (410-420)
1800
1
TGA
18.430 FLLRS, FLLS, FLRS, FLS, FLS-TS
Diesel
Truck Tractor
10518
2004.05-.
316 (430)
1800
1
TGA
18.430, 18.440 FC, FLC, FLLC, FLLRC, FLLRW, FLLW, FLRC
Diesel
Platform / Chassis
10518
2004.05-.
316-324 (430-440)
1800
1
TGA
18.430, 18.440 FK, FK-L, FLK, FLRK
Diesel
Dump Truck
10518
2004.05-.
316-324 (430-440)
1800
1
TGA
18.440 FLLRS, FLLS, FLRS, FLS, FLS-TS
Diesel
Truck Tractor
10518
2005.09-.
324 (440)
1800
1
TGA
18.460 FC, FLC, FLLC, FLLRC, FLLRW, FLLW, FLRC, FRC
Diesel
Platform / Chassis
12816
2000.04-.
338 (460)
1800
1
TGA
18.460 FK, FK-L, FLK, FLRK
Diesel
Dump Truck
12816
2000.12-.
338 (460)
1800
1
TGA
18.460 FLLRS, FLLS, FLRS, FLS, FLS-TS
Diesel
Truck Tractor
12816
2000.04-.
338 (460)
1800
1
TGA
18.480 FC, FLC, FLLC, FLLRC, FLLRW, FLLW, FLRC
Diesel
Platform / Chassis
12412
2006.01-.
353 (480)
1800
1
TGA
18.480 FC, FLC, FLLC, FLLRC, FLLRW, FLLW, FLRC
Diesel
Platform / Chassis
12816
2002.09-.
353 (480)
1800
1
TGA
18.480 FK, FK-L, FLK, FLRK
Diesel
Dump Truck
12412
2006.01-.
353 (480)
1800
1
TGA
18.480 FK, FLK, FK-L, FLRK
Diesel
Dump Truck
12816
2002.09-.
353 (480)
1800
1
TGA
18.480 FLLRS, FLLS, FLRS, FLS, FLS-TS
Diesel
Truck Tractor
12816
2002.09-.
353 (480)
1800
1
TGA
18.480 FLLRS, FLLS, FLRS, FLS, FLS-TS
Diesel
Truck Tractor
12412
2006.01-.
353 (480)
1800
1
TGA
18.510 FC, FLC, FLLC, FLLRC, FLLRW, FLLW, FLRC, FRC
Diesel
Platform / Chassis
12816
2000.09-.
375 (510)
1800
1
TGA
18.510 FLLRS, FLLS, FLRS, FLS
Diesel
Truck Tractor
12816
2000.04-.
375 (510)
1800
1
TGA
18.530 FC, FLC, FLLC, FLLRC, FLLRW, FLLW, FLRC
Diesel
Platform / Chassis
12816
2002.09-.
390 (530)
1800
1
TGA
18.530 FLLRS, FLLS, FLRS, FLS
Diesel
Truck Tractor
12816
2002.09-.
390 (530)
1800
1
TGA
18.540 FLC, FLLC, FLLRC, FLLW, FLRC
Diesel
Platform / Chassis
12412
2006.08-.
397 (540)
1800
1
TGA
18.540 FLLRS, FLLS, FLRS, FLS
Diesel
Truck Tractor
12412
2006.08-.
397 (540)
1800
1
TGA
24.480 FPLS, FPLRS
Diesel
Truck Tractor
12816
2005.07-.
353 (480)
2400
3
TGA
24.530 FPLS, FPLRS
Diesel
Truck Tractor
12816
2005.07-.
390 (530)
2400
3
TGA
26.280 FNLC, FNLLC, FNLLW
Diesel
Platform / Chassis
6871
2002.11-.
206 (280)
2600
3
TGA
26.310 FD-TM, FDR-TM
Diesel
Concrete Mixer
11967
2000.10-.
228 (310)
2600
4
TGA
26.310 FDC, FDLC, FDLRC, FDRC, FNHLC, FVHLC
Diesel
Platform / Chassis
11967
2001.01-.
228 (310)
2600
4
TGA
26.310 FDK, FDLK, FDLRK, FDRK
Diesel
Dump Truck
11967
2002.09-.
228 (310)
2600
4
TGA
26.310 FDS, FDLS, FDRS, FDLRS, FNHLS
Diesel
Truck Tractor
11967
2001.01-.
228 (310)
2600
4
TGA
26.310 FNLC, FNLLC, FNLLRC, FNLLRW, FNLLW, FNLRC, FVLC
Diesel
Platform / Chassis
11967
2000.09-.
228 (310)
2600
7
TGA
26.310 FNLC, FNLLC, FNLLRC, FNLLRW, FNLLW, FNLRC, FVLC
Diesel
Platform / Chassis
11967
2000.09-.
228 (310)
2600
3
TGA
26.310 FPLS, FVLS, FNLS, FNLLS, FPLRS, FNLRS, FVLRS
Diesel
Truck Tractor
11967
2000.12-.
228 (310)
2600
7
TGA
26.310 FPLS, FVLS, FNLS, FNLLS, FPLRS, FNLRS, FVLRS
Diesel
Truck Tractor
11967
2000.12-.
228 (310)
2600
3
TGA
26.310 FVL-KO
Diesel
Municipal Vehicle
11967
2000.12-.
228 (310)
2600
7
TGA
26.310 FVLC
Diesel
Platform / Chassis
11967
2003.09-.
228 (310)
2600
7
TGA
26.330 FNLC, FNLLC, FNLLW
Diesel
Platform / Chassis
6871
2002.11-.
240 (326)
2600
3
TGA
26.350 FDLRC-WW
Diesel
Platform / Chassis
10518
2004.05-.
257 (350)
2600
4
TGA
26.350 FDLS, FDLRS, FDLRS/M, FDLRS-WW
Diesel
Truck Tractor
10518
2004.05-.
257 (350)
2600
4
TGA
26.350, 26.360 FDC, FDLC, FDLRC, FDRC, FNHLC, FVHLC
Diesel
Platform / Chassis
10518
2004.05-.
257-265 (350-360)
2600
4
TGA
26.350, 26.360 FDLRS, FDLS, FDRS, FDS, FNHLS, FPHLS, FVHLS
Diesel
Truck Tractor
10518
2004.05-.
257-265 (350-360)
2600
4
TGA
26.360 FD-TM, FDR-TM
Diesel
Concrete Mixer
11967
2001.01-.
265 (360)
2600
4
TGA
26.360 FDC, FDLC, FDLRC, FDRC, FNHLC, FVHLC
Diesel
Platform / Chassis
11967
2001.01-.
265 (360)
2600
4
TGA
26.360 FDK, FDLK, FDRK, FDLRK
Diesel
Dump Truck
11967
2002.09-.
265 (360)
2600
4
TGA
26.360 FDLC-WW, FDLRC
Diesel
Platform / Chassis
10518
2004.05-.
265 (360)
2600
4
TGA
26.360 FDLS, FDLRS-WW, FNHLS
Diesel
Truck Tractor
10518
2004.05-.
265 (360)
2600
4
TGA
26.360 FDLS, FDLS/M, FDLRS, FDLRS/M, FDLRS-WW , FDRS
Diesel
Truck Tractor
11967
2003.09-.
265 (360)
2600
4
TGA
26.360 FDS, FDLS, FNLS, FNLRS, FPLS, FPLRS, FVLS, FVLRS
Diesel
Truck Tractor
11967
2000.12-.
265 (360)
2600
7
TGA
26.360 FDS, FDLS, FNLS, FNLRS, FPLS, FPLRS, FVLS, FVLRS
Diesel
Truck Tractor
11967
2000.12-.
265 (360)
2600
3
TGA
26.360 FNLC, FNLLC, FNLLRC, FNLLRW, FNLLW, FNLRC, FVLC
Diesel
Platform / Chassis
11967
2000.09-.
265 (360)
2600
7
TGA
26.360 FNLC, FNLLC, FNLLRC, FNLLRW, FNLLW, FNLRC, FVLC
Diesel
Platform / Chassis
11967
2000.09-.
265 (360)
2600
3
TGA
26.360 FVL-KO
Diesel
Municipal Vehicle
11967
2000.12-.
265 (360)
2600
7
TGA
26.390, 26.400 FDC, FDLC, FDLRC, FDRC, FNHLC, FVHLC
Diesel
Platform / Chassis
10518
2004.05-.
287-294 (390-400)
2600
4
TGA
26.390, 26.400 FDLRS, FDLS, FDRS, FDS, FNHLS, FPHLS, FVHLS
Diesel
Truck Tractor
10518
2004.05-.
287-294 (390-400)
2600
4
TGA
26.410 FD-TM, FDR-TM
Diesel
Concrete Mixer
11967
2001.01-.
301 (410)
2600
4
TGA
26.410 FDC, FDLC, FDLRC, FDRC
Diesel
Platform / Chassis
11967
2001.01-.
301 (410)
2600
4
TGA
26.410 FDK, FDRK, FDLK, FDLRK
Diesel
Dump Truck
11967
2001.09-.
301 (410)
2600
4
TGA
26.410 FDLRS, FDLS, FDRS, FDS
Diesel
Truck Tractor
11967
2001.06-.
301 (410)
2600
4
TGA
26.410 FNLC, FNLLC, FNLLRC, FNLLRW, FNLLW, FNLRC, FVLC
Diesel
Platform / Chassis
11967
2000.04-.
301 (410)
2600
3
TGA
26.410 FPLS, FPLRS, FVLS, FNLS, FNLLS, FNLRS
Diesel
Truck Tractor
11967
2000.12-.
301 (410)
2600
3
TGA
26.410 FPLS, FPLRS, FVLS, FNLS, FNLLS, FNLRS
Diesel
Truck Tractor
11967
2000.12-.
301 (410)
2600
7
TGA
26.410 FVL-KO
Diesel
Municipal Vehicle
11967
2000.12-.
301 (410)
2600
7
TGA
26.410 FVLC
Diesel
Platform / Chassis
11967
2003.09-.
301 (410)
2600
7
TGA
26.410 FVLS, FVLRS
Diesel
Truck Tractor
11967
2005.07-.
301 (410)
2600
7
TGA
26.430 FDLS, FDLS/M, FDLRS-WW
Diesel
Truck Tractor
10518
2004.02-.
316-324 (430-440)
2600
4
TGA
26.430, 26.440 FDC, FDLC, FDLRC, FDRC, FNHLC, FVHLC
Diesel
Platform / Chassis
10518
2004.05-.
316-324 (430-440)
2600
4
TGA
26.430, 26.440 FDLRS, FDLS, FDRS, FDS, FNHLS, FPHLS, FVHLS
Diesel
Truck Tractor
10518
2004.02-.
316-324 (430-440)
2600
4
TGA
26.440 FDC, FDLC, FDLRC, FDRC, FNHLC
Diesel
Platform / Chassis
12412
2006.02-.
324 (440)
2600
4
TGA
26.440 FDLRS, FDLS, FDRS, FDS, FNHLS, FPHLS, FVHLS
Diesel
Truck Tractor
12412
2006.02-.
324 (440)
2600
4
TGA
26.460 FD-TM, FDR-TM
Diesel
Concrete Mixer
12816
2001.01-.
338 (460)
2600
4
TGA
26.460 FDC, FDLC, FDLRC, FDRC
Diesel
Platform / Chassis
12816
2001.01-.
338 (460)
2600
4
TGA
26.460 FDK, FDLK, FDLRK, FDRK
Diesel
Dump Truck
12816
2001.01-.
338 (460)
2600
4
TGA
26.460 FDLRS, FDLS, FDRS, FDS
Diesel
Truck Tractor
12816
2001.06-.
338 (460)
2600
4
TGA
26.460 FNLC, FNLLC, FNLLRC, FNLLRW, FNLLW, FNLRC
Diesel
Platform / Chassis
12816
2000.04-.
338 (460)
2600
3
TGA
26.460 FPLS, FPLRS, FVLS, FVLRS, FNLS, FNLLS, FNLRS
Diesel
Truck Tractor
12816
2000.12-.
338 (460)
2600
3
TGA
26.460 FPLS, FPLRS, FVLS, FVLRS, FNLS, FNLLS, FNLRS
Diesel
Truck Tractor
12816
2000.12-.
338 (460)
2600
7
TGA
26.460 FVL-KO
Diesel
Municipal Vehicle
12816
2000.12-.
338 (460)
2600
7
TGA
26.460 FVLC
Diesel
Platform / Chassis
12816
2001.02-.
338 (460)
2600
7
TGA
26.480 FD-TM
Diesel
Concrete Mixer
12816
2002.09-.
353 (480)
2600
4
TGA
26.480 FDC, FDLC, FDLRC, FDRC, FNHLC, FVHLC
Diesel
Platform / Chassis
12816
2002.09-.
353 (480)
2600
4
TGA
26.480 FDC, FDLC, FDLRC, FDRC, FNHLC, FVHLC
Diesel
Platform / Chassis
12412
2006.02-.
353 (480)
2600
4
TGA
26.480 FDK, FDLK, FDLRK
Diesel
Dump Truck
12816
2002.09-.
353 (480)
2600
4
TGA
26.480 FDLRS, FDLS, FDRS, FDS, FNHLS, FPHLS, FVHLS
Diesel
Truck Tractor
12412
2006.02-.
353 (480)
2600
4
TGA
26.480 FDLRS, FDLS, FDRS, FDS, FNHLS, FPHLS, FVHLS
Diesel
Truck Tractor
12816
2002.09-.
353 (480)
2600
4
TGA
26.480 FNLC, FNLLC, FNLLRC, FNLLW, FNLRC, FVLC
Diesel
Platform / Chassis
12816
2002.09-.
353 (480)
2600
7
TGA
26.480 FNLC, FNLLC, FNLLRC, FNLLW, FNLRC, FVLC
Diesel
Platform / Chassis
12816
2002.09-.
353 (480)
2600
3
TGA
26.480 FNLS, FNLLS, FNLRS, FPLS, FVLS, FVLRS
Diesel
Truck Tractor
12816
2002.09-.
353 (480)
2600
7
TGA
26.480 FNLS, FNLLS, FNLRS, FPLS, FVLS, FVLRS
Diesel
Truck Tractor
12816
2002.09-.
353 (480)
2600
3
TGA
26.480 FVL-KO
Diesel
Municipal Vehicle
12816
2002.09-.
353 (480)
2600
7
TGA
26.510 FDC, FDLC, FDLRC, FDRC
Diesel
Platform / Chassis
12816
2001.01-.
375 (510)
2600
4
TGA
26.510 FDS, FDLS, FDLS/M, FDRS, FDLRS
Diesel
Truck Tractor
12816
2001.01-.
375 (510)
2600
4
TGA
26.510 FNLC, FNLLC, FNLLRC, FNLLRW, FNLLW, FNLRC, FVLC
Diesel
Platform / Chassis
12816
2000.12-.
375 (510)
2600
3
TGA
26.510 FNLC, FNLLC, FNLLRC, FNLLRW, FNLLW, FNLRC, FVLC
Diesel
Platform / Chassis
12816
2000.12-.
375 (510)
2600
7
TGA
26.510 FNLS, FNLLS, FNLRS, FPLS, FVLS, FVLRS
Diesel
Truck Tractor
12816
2000.12-.
375 (510)
2600
3
TGA
26.510 FNLS, FNLLS, FNLRS, FPLS, FVLS, FVLRS
Diesel
Truck Tractor
12816
2000.12-.
375 (510)
2600
7
TGA
26.530 FDC, FDLC, FDLRC, FDRC
Diesel
Platform / Chassis
12816
2001.01-.
390 (530)
2600
4
TGA
26.530 FDK, FDLK, FDLRK
Diesel
Dump Truck
12816
2002.09-.
390 (530)
2600
4
TGA
26.530 FDLRS, FDLS, FDRS, FDS
Diesel
Truck Tractor
12816
2001.01-.
390 (530)
2600
4
TGA
26.530 FNLC, FNLLC, FNLLRC, FNLLRW, FNLLW, FNLRC, FVLC,FVLRC
Diesel
Platform / Chassis
12816
2002.09-.
390 (530)
2600
3
TGA
26.530 FNLC, FNLLC, FNLLRC, FNLLRW, FNLLW, FNLRC, FVLC,FVLRC
Diesel
Platform / Chassis
12816
2002.09-.
390 (530)
2600
7
TGA
26.530 FNLS, FNLLS, FNLRS, FPLS, FVLS, FVLRS
Diesel
Truck Tractor
12816
2002.09-.
390 (530)
2600
3
TGA
26.530 FNLS, FNLLS, FNLRS, FPLS, FVLS, FVLRS
Diesel
Truck Tractor
12816
2002.09-.
390 (530)
2600
7
TGA
33.360 FD-TM, FDR-TM, FDC-TM, FDRC-TM
Diesel
Concrete Mixer
11967
2001.01-.
265 (360)
3300
4
TGA
33.360 FDC, FDLC, FDRC, FDLRC
Diesel
Platform / Chassis
11967
2000.10-.
265 (360)
3300
4
TGA
33.360 FDK, FDK-WW, FDLK, FDRK-WW
Diesel
Dump Truck
11967
2001.01-.
265 (360)
3300
4
TGA
33.360 FDLRS, FDLS, FDRS, FDS
Diesel
Truck Tractor
11967
2000.10-.
265 (360)
3300
4
TGA
33.410 FD-TM, FDR-TM
Diesel
Concrete Mixer
11967
2000.10-.
301 (410)
3300
4
TGA
33.410 FDC, FDLC, FDLRC, FDRC
Diesel
Platform / Chassis
11967
2000.10-.
301 (410)
3300
4
TGA
33.410 FDK, FDK-WW, FDLK, FDRK-WW
Diesel
Dump Truck
11967
2000.10-.
301 (410)
3300
4
TGA
33.410 FDLRS, FDLS, FDRS, FDS
Diesel
Truck Tractor
11967
2000.10-.
301 (410)
3300
4
TGA
33.460 FD-TM, FDR-TM
Diesel
Concrete Mixer
12816
2002.09-.
338 (460)
3300
4
TGA
33.460 FDC, FDLC, FDLRC, FDRC
Diesel
Platform / Chassis
12816
2002.09-.
338 (460)
3300
4
TGA
33.460 FDK, FDLK, FDRK
Diesel
Dump Truck
12816
2002.09-.
338 (460)
3300
4
TGA
33.460 FDLRS, FDLS, FDRS, FDS
Diesel
Truck Tractor
12816
2002.09-.
338 (460)
3300
4
TGA
33.480 FDC, FDLC, FDRC, FDLRC
Diesel
Platform / Chassis
12816
2002.09-.
353 (480)
3300
4
TGA
33.480 FDC-TM, FDRC-TM, FD-TM
Diesel
Concrete Mixer
12816
2002.09-.
353 (480)
3300
4
TGA
33.480 FDK, FDLK, FDRK
Diesel
Dump Truck
12816
2002.09-.
353 (480)
3300
4
TGA
33.480 FDLRS, FDLS, FDRS, FDS
Diesel
Truck Tractor
12816
2002.09-.
353 (480)
3300
4
TGA
33.510 FDC, FDLC, FDRC, FDLRC
Diesel
Platform / Chassis
12816
2002.09-.
375 (510)
3300
4
TGA
33.510 FDLRS, FDLS, FDRS, FDS
Diesel
Truck Tractor
12816
2002.09-.
375 (510)
3300
4
TGA
33.530 FDC, FDLC, FDRC, FDLRC
Diesel
Platform / Chassis
12816
2002.09-.
390 (530)
3300
4
TGA
33.530 FDK, FDLK
Diesel
Dump Truck
12816
2003.07-.
390 (530)
3300
4
TGA
33.530 FDLRS, FDLS, FDRS, FDS
Diesel
Truck Tractor
12816
2003.07-.
390 (530)
3300
4
commercial vehicles - MERCEDES-BENZ
ACTROS
1831 AK
Diesel
Dump Truck
11946
1997.04-2002.10
230 (313)
1800
2
ACTROS
1831 K
Diesel
Dump Truck
11946
1997.04-2002.10
230 (313)
1800
1
ACTROS
1831 S, 1831 LS
Diesel
Truck Tractor
11946
1996.04-2002.10
230 (313)
1800
1
ACTROS
1831, 1831 L
Diesel
Platform / Chassis
11946
1996.04-2002.10
230 (313)
1800
1
ACTROS
1835 AK
Diesel
Dump Truck
11946
1997.04-2002.10
260 (354)
1800
2
ACTROS
1835 K
Diesel
Dump Truck
11946
1997.04-2002.10
260 (354)
1800
1
ACTROS
1835 S, 1835 LS
Diesel
Truck Tractor
11946
1996.04-2002.10
260 (354)
1800
1
ACTROS
1835, 1835 L
Diesel
Platform / Chassis
11946
1996.04-2002.10
260 (354)
1800
1
ACTROS
1840 AK
Diesel
Dump Truck
11946
1997.04-2002.10
290 (394)
1800
2
ACTROS
1840 K
Diesel
Dump Truck
11946
1997.04-2002.10
290 (394)
1800
1
ACTROS
1840 S, 1840 LS
Diesel
Truck Tractor
11946
1996.04-2002.10
290 (394)
1800
1
ACTROS
1840, 1840 L
Diesel
Platform / Chassis
11946
1996.04-2002.10
290 (394)
1800
1
ACTROS
1843 AK
Diesel
Dump Truck
11946
1997.04-2002.10
315 (428)
1800
2
ACTROS
1843 K
Diesel
Dump Truck
11946
1997.04-2002.10
315 (428)
1800
1
ACTROS
1843 S, 1843 LS
Diesel
Truck Tractor
11946
1996.04-2002.10
315 (428)
1800
1
ACTROS
1843, 1843 L
Diesel
Platform / Chassis
11946
1996.04-2002.10
315 (428)
1800
1
ACTROS
1846 AK
Diesel
Dump Truck
11946
1997.04-2003.10
335 (456)
1800
2
ACTROS
1846 S, 1846 LS
Diesel
Truck Tractor
11946
1998.10-.
335 (456)
1800
1
ACTROS
1848 AK
Diesel
Dump Truck
15928
1997.04-2002.10
350 (476)
1800
2
ACTROS
1848 K
Diesel
Dump Truck
15928
1997.04-2002.10
350 (476)
1800
1
ACTROS
1848 S, 1848 LS
Diesel
Truck Tractor
15928
1996.04-2002.10
350 (476)
1800
1
ACTROS
1848, 1848 L
Diesel
Platform / Chassis
15928
1996.04-2002.10
350 (476)
1800
1
ACTROS
1850 AK
Diesel
Dump Truck
15928
1997.10-.
370 (503)
1800
2
ACTROS
1853 S, 1853 LS
Diesel
Truck Tractor
15928
1996.04-2002.10
390 (530)
1800
1
ACTROS
1853, 1853 L
Diesel
Platform / Chassis
15928
1996.04-2002.10
390 (530)
1800
1
ACTROS
1857 L
Diesel
Platform / Chassis
15928
1997.04-2002.10
420 (571)
1800
1
ACTROS
1857 LS
Diesel
Truck Tractor
15928
1997.04-2002.10
420 (571)
1800
1
ACTROS
2031
Diesel
Platform / Chassis
11946
1997.04-2002.10
230 (313)
2000
1
ACTROS
2031 A
Diesel
Platform / Chassis
11946
1997.04-2002.10
230 (313)
2000
2
ACTROS
2031 AK
Diesel
Dump Truck
11946
1996.09-2002.10
230 (313)
2000
2
ACTROS
2031 AS
Diesel
Truck Tractor
11946
1996.04-2002.10
230 (313)
2000
2
ACTROS
2031 K
Diesel
Dump Truck
11946
1997.04-2002.10
230 (313)
2000
1
ACTROS
2031 S
Diesel
Truck Tractor
11946
1996.04-2002.10
230 (313)
2000
1
ACTROS
2035 A
Diesel
Platform / Chassis
11946
1997.04-2002.10
260 (354)
2000
2
ACTROS
2035 S
Diesel
Truck Tractor
11946
1996.04-2002.10
260 (354)
2000
1
ACTROS
2040
Diesel
Platform / Chassis
11946
1996.09-2002.10
290 (394)
2000
1
ACTROS
2040 AK
Diesel
Dump Truck
11946
1996.09-2002.10
290 (394)
2000
2
ACTROS
2040 AS
Diesel
Truck Tractor
11946
1996.04-2002.10
290 (394)
2000
2
ACTROS
2040 S
Diesel
Truck Tractor
11946
1996.04-2002.10
290 (394)
2000
1
ACTROS
2043 AS
Diesel
Truck Tractor
11946
1996.04-2002.10
315 (428)
2000
2
ACTROS
2046 AS
Diesel
Truck Tractor
11946
1996.10-.
335 (456)
2000
2
ACTROS
2048 AS
Diesel
Truck Tractor
15928
1996.04-2002.10
350 (476)
2000
2
ACTROS
2050 AS
Diesel
Truck Tractor
15928
1996.10-.
370 (503)
2000
2
ACTROS
2053 S
Diesel
Truck Tractor
15928
1996.04-2002.10
390 (530)
2000
1
ACTROS
2531 LS
Diesel
Truck Tractor
11946
1996.09-2002.10
230 (313)
2500
7
ACTROS
2531, 2531 L
Diesel
Platform / Chassis
11946
1996.09-2002.10
230 (313)
2500
7
ACTROS
2531, 2531 L
Diesel
Platform / Chassis
11946
1996.09-2002.10
230 (313)
2500
3
ACTROS
2535 L
Diesel
Platform / Chassis
11946
1996.09-2002.10
260 (354)
2500
7
ACTROS
2535 L
Diesel
Platform / Chassis
11946
1996.09-2002.10
260 (354)
2500
3
ACTROS
2535 LS
Diesel
Truck Tractor
11946
1996.09-2002.10
260 (354)
2500
7
ACTROS
2540 LS
Diesel
Truck Tractor
11946
1996.09-2002.10
290 (394)
2500
7
ACTROS
2540, 2540 L
Diesel
Platform / Chassis
11946
1996.09-2002.10
290 (394)
2500
3
ACTROS
2543 LS
Diesel
Truck Tractor
11946
1996.09-2002.10
315 (428)
2500
7
ACTROS
2543, 2543 L
Diesel
Platform / Chassis
11946
1996.09-2002.10
315 (428)
2500
3
ACTROS
2546 LS
Diesel
Truck Tractor
11946
1997.10-.
335 (456)
2500
7
ACTROS
2548 LS
Diesel
Truck Tractor
15928
1996.09-2002.10
350 (476)
2500
7
ACTROS
2548, 2548 L
Diesel
Platform / Chassis
15928
1996.09-2002.10
350 (476)
2500
3
ACTROS
2553 LS
Diesel
Truck Tractor
15928
1996.09-2002.10
390 (530)
2500
7
ACTROS
2553, 2553 L
Diesel
Platform / Chassis
15928
1996.09-2002.10
390 (530)
2500
3
ACTROS
2557 L
Diesel
Platform / Chassis
15928
1996.09-2002.10
420 (571)
2500
3
ACTROS
2631 B
Diesel
Concrete Mixer
11946
1997.04-2002.10
230 (313)
2600
4
ACTROS
2631 K
Diesel
Dump Truck
11946
1997.04-2002.10
230 (313)
2600
4
ACTROS
2631, 2631 L
Diesel
Platform / Chassis
11946
1996.04-2002.10
230 (313)
2600
4
ACTROS
2635 B
Diesel
Concrete Mixer
11946
1997.04-2002.10
260 (354)
2600
4
ACTROS
2635 K, 2635 LK
Diesel
Dump Truck
11946
1997.04-2002.10
260 (354)
2600
4
ACTROS
2635, 2635 L
Diesel
Platform / Chassis
11946
1996.04-2002.10
260 (354)
2600
4
ACTROS
2640 B
Diesel
Concrete Mixer
11946
1997.04-2002.10
290 (394)
2600
4
ACTROS
2640 K, 2640 LK
Diesel
Dump Truck
11946
1997.04-2002.10
290 (394)
2600
4
ACTROS
2640 S, 2640 LS
Diesel
Truck Tractor
11946
1996.09-2002.10
290 (394)
2600
4
ACTROS
2640, 2640 L
Diesel
Platform / Chassis
11946
1996.04-2002.10
290 (394)
2600
4
ACTROS
2643 B
Diesel
Concrete Mixer
11946
1997.04-2002.10
315 (428)
2600
4
ACTROS
2643 K, 2643 LK
Diesel
Dump Truck
11946
1997.04-2002.10
315 (428)
2600
4
ACTROS
2643 S, 2643 LS
Diesel
Truck Tractor
11946
1997.04-2002.10
315 (428)
2600
4
ACTROS
2643, 2643 L
Diesel
Platform / Chassis
11946
1996.04-2002.10
315 (428)
2600
4
ACTROS
2646 B
Diesel
Concrete Mixer
11946
1997.10-.
335 (456)
2600
4
ACTROS
2646 S, 2646 LS
Diesel
Truck Tractor
11946
1997.10-.
335 (456)
2600
4
ACTROS
2648 K, 2648 LK
Diesel
Dump Truck
15928
1997.04-2002.10
350 (476)
2600
4
ACTROS
2648 K, 2648 LK
Diesel
Dump Truck
11946
1997.10-.
355 (483)
2600
4
ACTROS
2648 S, 2648 LS
Diesel
Truck Tractor
11946
1997.10-.
355 (483)
2600
4
ACTROS
2648 S, 2648 LS
Diesel
Truck Tractor
15928
1996.09-2002.10
350 (476)
2600
4
ACTROS
2648, 2648 L
Diesel
Platform / Chassis
15928
1996.04-2002.10
350 (476)
2600
4
ACTROS
2650 S, 2650 LS
Diesel
Truck Tractor
15928
1997.10-.
370 (503)
2600
4
ACTROS
2653 K, 2653 LK
Diesel
Dump Truck
15928
1997.04-2002.10
390 (530)
2600
4
ACTROS
2653 S, 2653 LS
Diesel
Truck Tractor
15928
1996.09-2002.10
390 (530)
2600
4
ACTROS
2653, 2653 L
Diesel
Platform / Chassis
15928
1996.04-2002.10
390 (530)
2600
4
ACTROS
2657 K, 2657 LK
Diesel
Dump Truck
15928
1997.04-2002.10
420 (571)
2600
4
ACTROS
2657 L
Diesel
Platform / Chassis
15928
1997.04-2002.10
420 (571)
2600
4
ACTROS
2657 S, 2657 LS
Diesel
Truck Tractor
15928
1997.04-2002.10
420 (571)
2600
4
ACTROS
3231 B
Diesel
Concrete Mixer
11946
1997.04-2002.10
230 (313)
3200
8
ACTROS
3231 K
Diesel
Dump Truck
11946
1997.04-2002.10
230 (313)
3200
8
ACTROS
3235
Diesel
Platform / Chassis
11946
1997.04-2002.10
260 (354)
3200
8
ACTROS
3235 B
Diesel
Concrete Mixer
11946
1997.04-2002.10
260 (354)
3200
8
ACTROS
3235 K
Diesel
Dump Truck
11946
1997.04-2002.10
260 (354)
3200
8
ACTROS
3240
Diesel
Platform / Chassis
11946
1997.04-2002.10
290 (394)
3200
8
ACTROS
3240 B
Diesel
Concrete Mixer
11946
1997.04-2002.10
290 (394)
3200
8
ACTROS
3240 K
Diesel
Dump Truck
11946
1997.04-2002.10
290 (394)
3200
8
ACTROS
3243
Diesel
Platform / Chassis
11946
1997.04-2002.10
315 (428)
3200
8
ACTROS
3243 B
Diesel
Concrete Mixer
11946
1997.04-2002.10
315 (428)
3200
8
ACTROS
3243 K
Diesel
Dump Truck
11946
1997.04-2002.10
315 (428)
3200
8
ACTROS
3246 B
Diesel
Concrete Mixer
11946
1997.10-.
335 (456)
3200
8
ACTROS
3246 K
Diesel
Dump Truck
11946
1997.10-.
335 (456)
3200
8
ACTROS
3331
Diesel
Platform / Chassis
11946
1997.04-2002.10
230 (313)
3300
4
ACTROS
3331 A
Diesel
Platform / Chassis
11946
1997.04-2002.10
230 (313)
3300
5
ACTROS
3331 AK
Diesel
Dump Truck
11946
1997.04-2002.10
230 (313)
3300
5
ACTROS
3331 AS
Diesel
Truck Tractor
11946
1997.04-2002.10
230 (313)
3300
5
ACTROS
3331 B
Diesel
Concrete Mixer
11946
1997.04-2002.10
230 (313)
3300
4
ACTROS
3331 K
Diesel
Dump Truck
11946
1997.04-2002.10
230 (313)
3300
4
ACTROS
3331 S
Diesel
Truck Tractor
11946
1997.04-2002.10
230 (313)
3300
4
ACTROS
3335
Diesel
Platform / Chassis
11946
1997.04-2002.10
260 (354)
3300
4
ACTROS
3335 AK
Diesel
Dump Truck
11946
1997.10-2003.10
260 (354)
3300
5
ACTROS
3335 B
Diesel
Concrete Mixer
11946
1997.04-2002.10
260 (354)
3300
4
ACTROS
3335 K
Diesel
Dump Truck
11946
1997.04-2002.10
260 (354)
3300
4
ACTROS
3335 S
Diesel
Truck Tractor
11946
1997.04-2002.10
260 (354)
3300
4
ACTROS
3336 S
Diesel
Truck Tractor
11946
1997.10-.
265 (360)
3300
4
ACTROS
3340
Diesel
Platform / Chassis
11946
1997.04-2002.10
290 (394)
3300
4
ACTROS
3340 A
Diesel
Platform / Chassis
11946
1997.04-2002.10
290 (394)
3300
5
ACTROS
3340 AK
Diesel
Dump Truck
11946
1997.04-2002.10
290 (394)
3300
5
ACTROS
3340 AS
Diesel
Truck Tractor
11946
1997.04-2002.10
290 (394)
3300
5
ACTROS
3340 B
Diesel
Concrete Mixer
11946
1997.04-2002.10
290 (394)
3300
8
ACTROS
3340 B
Diesel
Concrete Mixer
11946
1997.04-2002.10
290 (394)
3300
4
ACTROS
3340 K
Diesel
Dump Truck
11946
1997.04-2002.10
290 (394)
3300
4
ACTROS
3340 S
Diesel
Truck Tractor
11946
1997.04-2002.10
290 (394)
3300
4
ACTROS
3341 S
Diesel
Truck Tractor
11946
1997.10-.
300 (408)
3300
4
ACTROS
3343
Diesel
Platform / Chassis
11946
1997.04-2002.10
315 (428)
3300
4
ACTROS
3343 AK
Diesel
Dump Truck
11946
1997.04-2002.10
315 (428)
3300
5
ACTROS
3343 AS
Diesel
Truck Tractor
11946
1997.04-2002.10
315 (428)
3300
5
ACTROS
3343 B
Diesel
Concrete Mixer
11946
1997.04-2002.10
315 (428)
3300
8
ACTROS
3343 K
Diesel
Dump Truck
11946
1997.04-2002.10
315 (428)
3300
4
ACTROS
3343 S
Diesel
Truck Tractor
11946
1997.04-2002.10
315 (428)
3300
4
ACTROS
3346
Diesel
Platform / Chassis
11946
1997.04-2002.10
335 (456)
3300
4
ACTROS
3346 AK
Diesel
Dump Truck
11946
1997.10-.
335 (456)
3300
5
ACTROS
3346 AS
Diesel
Truck Tractor
11946
1997.10-.
335 (456)
3300
5
ACTROS
3346 K
Diesel
Dump Truck
11946
1997.10-.
335 (456)
3300
4
ACTROS
3346 S
Diesel
Truck Tractor
11946
1997.10-.
335 (456)
3300
4
ACTROS
3348
Diesel
Platform / Chassis
15928
1997.04-2002.10
350 (476)
3300
4
ACTROS
3348 AK
Diesel
Dump Truck
15928
1997.04-2002.10
350 (476)
3300
5
ACTROS
3348 AS
Diesel
Truck Tractor
15928
1997.04-2002.10
350 (476)
3300
5
ACTROS
3348 K
Diesel
Dump Truck
15928
1997.04-2002.10
350 (476)
3300
4
ACTROS
3348 S
Diesel
Truck Tractor
15928
1997.04-2002.10
350 (476)
3300
4
ACTROS
3350 AK
Diesel
Dump Truck
15928
1997.10-.
370 (503)
3300
5
ACTROS
3350 AS
Diesel
Truck Tractor
15928
1997.10-.
370 (503)
3300
5
ACTROS
3350 K
Diesel
Dump Truck
15928
1997.10-.
370 (503)
3300
4
ACTROS
3350 S
Diesel
Truck Tractor
15928
1997.10-.
370 (503)
3300
4
ACTROS
3353
Diesel
Platform / Chassis
15928
1997.04-2002.10
390 (530)
3300
4
ACTROS
3353 AS
Diesel
Platform / Chassis
15928
1997.04-2002.10
390 (530)
3300
5
ACTROS
3353 S
Diesel
Truck Tractor
15928
1997.04-2002.10
390 (530)
3300
4
ACTROS
3357
Diesel
Platform / Chassis
15928
1997.04-2002.10
420 (571)
3300
4
ACTROS
3357 S
Diesel
Truck Tractor
15928
1997.04-2002.10
420 (571)
3300
4
ACTROS
4140 AK
Diesel
Dump Truck
11946
1997.04-2002.10
290 (394)
4100
11
ACTROS
4140 B
Diesel
Concrete Mixer
11946
1997.04-2002.10
290 (394)
4100
8
ACTROS
4140 K
Diesel
Dump Truck
11946
1997.04-2002.10
290 (394)
4100
8
ACTROS
4140 K
Diesel
Dump Truck
11946
1997.04-2002.10
290 (394)
4100
10
ACTROS
4143 AK
Diesel
Dump Truck
11946
1997.04-2002.10
315 (428)
4100
11
ACTROS
4143 K
Diesel
Dump Truck
11946
1997.04-2002.10
315 (428)
4100
8
ACTROS
4143 K
Diesel
Dump Truck
11946
1997.04-2002.10
315 (428)
4100
10
ACTROS
4146 AK
Diesel
Dump Truck
11946
1997.10-.
335 (456)
4100
11
ACTROS
4146 K
Diesel
Dump Truck
11946
1997.10-.
335 (456)
4100
8
ACTROS
4148 AK
Diesel
Dump Truck
15928
1997.04-2002.10
350 (476)
4100
11
ACTROS
4148 K
Diesel
Dump Truck
15928
1997.04-2002.10
350 (476)
4100
8
ACTROS
4148 K
Diesel
Dump Truck
15928
1997.04-2002.10
350 (476)
4100
10
ACTROS MP2 / MP3
1831 AK
Diesel
Dump Truck
11946
2003.04-.
230 (313)
1800
2
ACTROS MP2 / MP3
1831 K
Diesel
Dump Truck
11946
2003.04-.
230 (313)
1800
1
ACTROS MP2 / MP3
1832 AK
Diesel
Dump Truck
11946
2003.04-.
235 (320)
1800
2
ACTROS MP2 / MP3
1832 K
Diesel
Dump Truck
11946
2003.04-.
235 (320)
1800
1
ACTROS MP2 / MP3
1832, L, LL
Diesel
Platform / Chassis
11946
2003.04-.
235 (320)
1800
1
ACTROS MP2 / MP3
1832, L, LL
Diesel
Truck Tractor
11946
2003.04-.
235 (320)
1800
1
ACTROS MP2 / MP3
1835 AK
Diesel
Dump Truck
11946
2003.04-.
260 (354)
1800
2
ACTROS MP2 / MP3
1835 K
Diesel
Dump Truck
11946
2003.04-.
260 (354)
1800
1
ACTROS MP2 / MP3
1836 A
Diesel
Platform / Chassis
11946
2002.10-.
265 (360)
1800
2
ACTROS MP2 / MP3
1836 AK
Diesel
Dump Truck
11946
2003.04-.
265 (360)
1800
2
ACTROS MP2 / MP3
1836 K
Diesel
Dump Truck
11946
2003.04-.
265 (360)
1800
1
ACTROS MP2 / MP3
1836 LS, LLS
Diesel
Truck Tractor
11946
2003.04-.
265 (360)
1800
1
ACTROS MP2 / MP3
1836, L, LL
Diesel
Platform / Chassis
11946
2003.04-.
265 (360)
1800
1
ACTROS MP2 / MP3
1840 AK
Diesel
Dump Truck
11946
2003.04-.
290 (394)
1800
2
ACTROS MP2 / MP3
1840 K
Diesel
Dump Truck
11946
2003.04-.
290 (394)
1800
1
ACTROS MP2 / MP3
1841 AK
Diesel
Dump Truck
11946
2003.04-.
300 (408)
1800
2
ACTROS MP2 / MP3
1841 K
Diesel
Dump Truck
11946
2003.04-.
300 (408)
1800
1
ACTROS MP2 / MP3
1841 LS, LLS
Diesel
Truck Tractor
11946
2003.04-.
300 (408)
1800
1
ACTROS MP2 / MP3
1841, L, LL
Diesel
Platform / Chassis
11946
2003.04-.
300 (408)
1800
1
ACTROS MP2 / MP3
1844 AK
Diesel
Dump Truck
11946
2003.04-.
315-320 (428-435)
1800
2
ACTROS MP2 / MP3
1844 K
Diesel
Dump Truck
11946
2003.04-.
315-320 (428-435)
1800
1
ACTROS MP2 / MP3
1844 LS, LLS
Diesel
Truck Tractor
11946
2003.04-.
320 (435)
1800
1
ACTROS MP2 / MP3
1844, L, LL
Diesel
Platform / Chassis
11946
2003.04-.
320 (435)
1800
1
ACTROS MP2 / MP3
1846 AK
Diesel
Dump Truck
11946
2003.04-.
335 (456)
1800
2
ACTROS MP2 / MP3
1846 K
Diesel
Dump Truck
11946
2003.04-.
335 (456)
1800
1
ACTROS MP2 / MP3
1846 LS, LLS
Diesel
Truck Tractor
11946
2003.04-.
335 (456)
1800
1
ACTROS MP2 / MP3
1846, L, LL
Diesel
Platform / Chassis
11946
2003.04-.
335 (456)
1800
1
ACTROS MP2 / MP3
1848 AK
Diesel
Dump Truck
11946
2003.04-.
350 (476)
1800
2
ACTROS MP2 / MP3
1848 AK
Diesel
Dump Truck
15928
2003.04-.
350 (476)
1800
2
ACTROS MP2 / MP3
1848 K
Diesel
Dump Truck
15928
2003.04-.
350 (476)
1800
1
ACTROS MP2 / MP3
1848 K
Diesel
Dump Truck
11946
2003.04-.
350 (476)
1800
1
ACTROS MP2 / MP3
1848 S, LS
Diesel
Truck Tractor
15928
2003.04-.
350 (476)
1800
1
ACTROS MP2 / MP3
1848, L, LL
Diesel
Platform / Chassis
15928
2003.04-.
350 (476)
1800
1
ACTROS MP2 / MP3
1848, L, LL
Diesel
Platform / Chassis
11946
2003.04-.
350 (476)
1800
1
ACTROS MP2 / MP3
1848, LS, LLS
Diesel
Truck Tractor
11946
2003.04-.
350 (476)
1800
1
ACTROS MP2 / MP3
1850 AK, 1851 AK
Diesel
Dump Truck
15928
2003.04-.
370-375 (503-510)
1800
2
ACTROS MP2 / MP3
1850, 1851 K
Diesel
Dump Truck
15928
2003.04-.
370-375 (503-510)
1800
1
ACTROS MP2 / MP3
1850, 1851 LS, LLS
Diesel
Truck Tractor
15928
2003.04-.
370-375 (503-510)
1800
1
ACTROS MP2 / MP3
1850, 1851, L, LL
Diesel
Platform / Chassis
15928
2003.04-.
370-375 (503-510)
1800
1
ACTROS MP2 / MP3
1854 LS
Diesel
Truck Tractor
15928
2003.04-.
395 (537)
1800
1
ACTROS MP2 / MP3
1854, L
Diesel
Platform / Chassis
15928
2003.04-.
395-405 (537-551)
1800
1
ACTROS MP2 / MP3
1855 LS, LLS
Diesel
Truck Tractor
15928
2008.06-.
405 (551)
1800
1
ACTROS MP2 / MP3
1855, L, LL
Diesel
Platform / Chassis
15928
2008.06-.
405 (551)
1800
1
ACTROS MP2 / MP3
1858 LS
Diesel
Truck Tractor
15928
2002.10-.
425 (578)
1800
1
ACTROS MP2 / MP3
1858, L
Diesel
Platform / Chassis
15928
2003.04-.
425 (578)
1800
1
ACTROS MP2 / MP3
1860 L, LL
Diesel
Platform / Chassis
15928
2005.05-.
440 (598)
1800
1
ACTROS MP2 / MP3
1860 LS
Diesel
Truck Tractor
15928
2008.06-.
440 (598)
1800
1
ACTROS MP2 / MP3
1861 LS
Diesel
Truck Tractor
15928
2005.05-.
450 (612)
1800
1
ACTROS MP2 / MP3
2032
Diesel
Platform / Chassis
11946
2003.04-.
230-235 (313-320)
2000
1
ACTROS MP2 / MP3
2032 A, AE
Diesel
Platform / Chassis
11946
2003.04-.
230-235 (313-320)
2000
2
ACTROS MP2 / MP3
2032 AK
Diesel
Dump Truck
11946
2003.04-.
230-235 (313-320)
2000
2
ACTROS MP2 / MP3
2032 AS
Diesel
Truck Tractor
11946
2003.04-.
230-235 (313-320)
2000
2
ACTROS MP2 / MP3
2032 K
Diesel
Dump Truck
11946
2003.04-.
230-235 (313-320)
2000
1
ACTROS MP2 / MP3
2032 S
Diesel
Truck Tractor
11946
2003.04-.
230-235 (313-320)
2000
1
ACTROS MP2 / MP3
2036
Diesel
Platform / Chassis
11946
2003.04-.
260-265 (354-360)
2000
1
ACTROS MP2 / MP3
2036 A, AE
Diesel
Platform / Chassis
11946
2003.04-.
260-265 (354-360)
2000
2
ACTROS MP2 / MP3
2036 AK
Diesel
Dump Truck
11946
2003.04-.
260-265 (354-360)
2000
2
ACTROS MP2 / MP3
2036 AS
Diesel
Truck Tractor
11946
2003.04-.
260-265 (354-360)
2000
2
ACTROS MP2 / MP3
2036 K
Diesel
Dump Truck
11946
2003.04-.
260-265 (354-360)
2000
1
ACTROS MP2 / MP3
2036 S
Diesel
Truck Tractor
11946
2003.04-.
260-265 (354-360)
2000
1
ACTROS MP2 / MP3
2040
Diesel
Platform / Chassis
11946
2002.10-.
290 (394)
2000
1
ACTROS MP2 / MP3
2041
Diesel
Platform / Chassis
11946
2003.04-.
290-300 (394-408)
2000
1
ACTROS MP2 / MP3
2041 AK
Diesel
Dump Truck
11946
2003.04-.
290-300 (394-408)
2000
2
ACTROS MP2 / MP3
2041 AS
Diesel
Truck Tractor
11946
2003.04-.
290-300 (394-408)
2000
2
ACTROS MP2 / MP3
2041 K
Diesel
Dump Truck
11946
2003.04-.
290-300 (394-408)
2000
1
ACTROS MP2 / MP3
2041 S
Diesel
Truck Tractor
11946
2003.04-.
290-300 (394-408)
2000
1
ACTROS MP2 / MP3
2044
Diesel
Platform / Chassis
11946
2003.04-.
315-320 (428-435)
2000
1
ACTROS MP2 / MP3
2044 AK
Diesel
Dump Truck
11946
2003.04-.
315-320 (428-435)
2000
2
ACTROS MP2 / MP3
2044 AS
Diesel
Truck Tractor
11946
2003.04-.
315-320 (428-435)
2000
2
ACTROS MP2 / MP3
2044 K
Diesel
Dump Truck
11946
2003.04-.
315-320 (428-435)
2000
1
ACTROS MP2 / MP3
2044 S
Diesel
Truck Tractor
11946
2003.04-.
315-320 (428-435)
2000
1
ACTROS MP2 / MP3
2046
Diesel
Platform / Chassis
11946
2003.04-.
335 (456)
2000
1
ACTROS MP2 / MP3
2046 AK
Diesel
Dump Truck
11946
2003.04-.
335 (456)
2000
2
ACTROS MP2 / MP3
2046 AS
Diesel
Truck Tractor
11946
2003.04-.
335 (456)
2000
2
ACTROS MP2 / MP3
2046 K
Diesel
Dump Truck
11946
2003.04-.
335 (456)
2000
1
ACTROS MP2 / MP3
2046 S
Diesel
Truck Tractor
11946
2003.04-.
335 (456)
2000
1
ACTROS MP2 / MP3
2048
Diesel
Platform / Chassis
11946
2008.06-.
350 (476)
1800
1
ACTROS MP2 / MP3
2048 AK
Diesel
Dump Truck
11946
2003.04-.
350 (476)
2000
2
ACTROS MP2 / MP3
2048 AS
Diesel
Truck Tractor
11946
2003.04-.
350 (476)
2000
2
ACTROS MP2 / MP3
2048 AS
Diesel
Truck Tractor
15928
2003.04-.
350 (476)
2000
2
ACTROS MP2 / MP3
2048 K
Diesel
Dump Truck
11946
2003.04-.
350 (476)
2000
1
ACTROS MP2 / MP3
2048 S
Diesel
Truck Tractor
11946
2008.06-.
350 (476)
2000
1
ACTROS MP2 / MP3
2050 S
Diesel
Truck Tractor
15928
2003.04-.
370 (503)
2000
1
ACTROS MP2 / MP3
2051 AS
Diesel
Truck Tractor
15928
2003.04-.
375 (510)
2000
2
ACTROS MP2 / MP3
2051 S
Diesel
Truck Tractor
15928
2008.06-.
375 (510)
2000
1
ACTROS MP2 / MP3
2054 S
Diesel
Truck Tractor
15928
2003.04-.
395 (537)
2000
1
ACTROS MP2 / MP3
2055 S
Diesel
Truck Tractor
15928
2008.06-.
405 (551)
2000
1
ACTROS MP2 / MP3
2532 LS
Diesel
Truck Tractor
11946
2008.06-.
235 (320)
2650
7
ACTROS MP2 / MP3
2532 LS
Diesel
Truck Tractor
11946
2003.04-.
230-235 (313-320)
2500
7
ACTROS MP2 / MP3
2532 LS
Diesel
Truck Tractor
11946
2003.04-.
230-235 (313-320)
2500
3
ACTROS MP2 / MP3
2532, L, LL
Diesel
Platform / Chassis
11946
2003.04-.
230-235 (312-320)
2500
3
ACTROS MP2 / MP3
2532, L, LL
Diesel
Platform / Chassis
11946
2003.04-.
230-235 (312-320)
2500
7
ACTROS MP2 / MP3
2536 LS
Diesel
Truck Tractor
11946
2003.04-.
260-265 (353-360)
2500
3
ACTROS MP2 / MP3
2536 LS
Diesel
Truck Tractor
11946
2008.06-.
265 (360)
2650
7
ACTROS MP2 / MP3
2536 LS
Diesel
Truck Tractor
11946
2003.04-.
260-265 (353-360)
2500
7
ACTROS MP2 / MP3
2536, L, LL
Diesel
Platform / Chassis
11946
2003.04-.
260-265 (354-360)
2500
7
ACTROS MP2 / MP3
2536, L, LL
Diesel
Platform / Chassis
11946
2003.04-.
260-265 (354-360)
2500
3
ACTROS MP2 / MP3
2541 LS
Diesel
Truck Tractor
11946
2003.04-.
290 (394)
2500
3
ACTROS MP2 / MP3
2541 LS
Diesel
Truck Tractor
11946
2008.06-.
300 (408)
2650
7
ACTROS MP2 / MP3
2541 LS
Diesel
Truck Tractor
11946
2003.04-.
290 (394)
2500
7
ACTROS MP2 / MP3
2541, L, LL
Diesel
Platform / Chassis
11946
2003.04-.
290-300 (394-408)
2500
7
ACTROS MP2 / MP3
2541, L, LL
Diesel
Platform / Chassis
11946
2003.04-.
290-300 (394-408)
2500
3
ACTROS MP2 / MP3
2544 LS
Diesel
Truck Tractor
11946
2003.04-.
315-320 (428-435)
2500
7
ACTROS MP2 / MP3
2544 LS
Diesel
Truck Tractor
11946
2003.04-.
315-320 (428-435)
2500
3
ACTROS MP2 / MP3
2544 LS
Diesel
Truck Tractor
11946
2008.06-.
320 (435)
2650
7
ACTROS MP2 / MP3
2544, L, LL
Diesel
Platform / Chassis
11946
2003.04-.
315-320 (428-435)
2500
3
ACTROS MP2 / MP3
2544, L, LL
Diesel
Platform / Chassis
11946
2003.04-.
315-320 (428-435)
2500
7
ACTROS MP2 / MP3
2546 LS
Diesel
Truck Tractor
11946
2008.06-.
335 (456)
2650
7
ACTROS MP2 / MP3
2546 LS
Diesel
Truck Tractor
11946
2003.04-.
335 (456)
2500
7
ACTROS MP2 / MP3
2546 LS
Diesel
Truck Tractor
11946
2003.04-.
335 (456)
2500
3
ACTROS MP2 / MP3
2546, L, LL
Diesel
Platform / Chassis
11946
2003.04-.
335 (456)
2500
3
ACTROS MP2 / MP3
2546, L, LL
Diesel
Platform / Chassis
11946
2003.04-.
335 (456)
2500
7
ACTROS MP2 / MP3
2548 L
Diesel
Platform / Chassis
15928
2003.04-.
350 (476)
2500
7
ACTROS MP2 / MP3
2548 LS
Diesel
Truck Tractor
11946
2008.06-.
350 (476)
2650
7
ACTROS MP2 / MP3
2548 LS
Diesel
Truck Tractor
11946
2003.04-.
350 (476)
2500
7
ACTROS MP2 / MP3
2548 LS
Diesel
Truck Tractor
11946
2003.04-.
350 (476)
2500
3
ACTROS MP2 / MP3
2548, L,LL
Diesel
Platform / Chassis
11946
2003.04-.
350 (476)
2500
3
ACTROS MP2 / MP3
2548, L,LL
Diesel
Platform / Chassis
11946
2003.04-.
350 (476)
2500
7
ACTROS MP2 / MP3
2550 LS
Diesel
Truck Tractor
15928
2003.04-.
370 (503)
2500
7
ACTROS MP2 / MP3
2550, LS
Diesel
Truck Tractor
15928
2003.04-.
370 (503)
2500
3
ACTROS MP2 / MP3
2551 LS
Diesel
Truck Tractor
15928
2003.04-.
375 (510)
2500
7
ACTROS MP2 / MP3
2551, L, LL
Diesel
Platform / Chassis
15928
2003.04-.
375 (510)
2500
7
ACTROS MP2 / MP3
2551, L, LL
Diesel
Platform / Chassis
15928
2003.04-.
375 (510)
2500
3
ACTROS MP2 / MP3
2553 L
Diesel
Platform / Chassis
15928
2003.04-.
390 (530)
2500
7
ACTROS MP2 / MP3
2554 LS
Diesel
Truck Tractor
15928
2003.04-.
395 (537)
2500
7
ACTROS MP2 / MP3
2554, L
Diesel
Platform / Chassis
15928
2003.04-.
395 (537)
2500
3
ACTROS MP2 / MP3
2555 LS
Diesel
Truck Tractor
15928
2005.09-.
405 (551)
2500
7
ACTROS MP2 / MP3
2555, L, LL
Diesel
Platform / Chassis
15928
2003.04-.
405 (551)
2500
7
ACTROS MP2 / MP3
2555, L, LL
Diesel
Platform / Chassis
15928
2003.04-.
405 (551)
2500
3
ACTROS MP2 / MP3
2558, L
Diesel
Platform / Chassis
15928
2003.04-.
425 (578)
2500
7
ACTROS MP2 / MP3
2560, L, LL
Diesel
Platform / Chassis
15928
2003.04-.
440 (598)
2500
7
ACTROS MP2 / MP3
2560, L, LL
Diesel
Platform / Chassis
15928
2003.04-.
440 (598)
2500
3
ACTROS MP2 / MP3
2631 B
Diesel
Concrete Mixer
11946
2003.04-.
230 (313)
2600
4
ACTROS MP2 / MP3
2631 K, LK
Diesel
Dump Truck
11946
2003.04-.
230 (313)
2600
4
ACTROS MP2 / MP3
2631 L
Diesel
Platform / Chassis
11946
2003.04-.
230 (313)
2600
4
ACTROS MP2 / MP3
2631 LS
Diesel
Truck Tractor
11946
2002.10-.
230 (313)
2600
4
ACTROS MP2 / MP3
2632 B
Diesel
Concrete Mixer
11946
2003.04-.
235 (320)
2600
4
ACTROS MP2 / MP3
2632 K, LK
Diesel
Dump Truck
11946
2003.04-.
235 (320)
2600
4
ACTROS MP2 / MP3
2632 LS
Diesel
Truck Tractor
11946
2003.04-.
235 (320)
2600
4
ACTROS MP2 / MP3
2632, L, LL
Diesel
Platform / Chassis
11946
2003.04-.
235 (320)
2600
4
ACTROS MP2 / MP3
2635 B
Diesel
Concrete Mixer
11946
2003.04-.
260 (354)
2600
4
ACTROS MP2 / MP3
2635 K, LK
Diesel
Dump Truck
11946
2003.04-.
260 (354)
2600
4
ACTROS MP2 / MP3
2635 L
Diesel
Platform / Chassis
11946
2003.04-.
260 (354)
2600
4
ACTROS MP2 / MP3
2635 LS
Diesel
Truck Tractor
11946
2002.10-.
260 (354)
2600
4
ACTROS MP2 / MP3
2636 B
Diesel
Concrete Mixer
11946
2003.04-.
265 (360)
2600
4
ACTROS MP2 / MP3
2636 K, LK
Diesel
Dump Truck
11946
2003.04-.
265 (360)
2600
4
ACTROS MP2 / MP3
2636 LS
Diesel
Truck Tractor
11946
2003.04-.
265 (360)
2600
4
ACTROS MP2 / MP3
2636, L, LL
Diesel
Platform / Chassis
11946
2003.04-.
265 (360)
2600
4
ACTROS MP2 / MP3
2640 B
Diesel
Concrete Mixer
11946
2003.04-.
290 (394)
2600
4
ACTROS MP2 / MP3
2640 K, LK
Diesel
Dump Truck
11946
2003.04-.
290 (394)
2600
4
ACTROS MP2 / MP3
2640 L
Diesel
Platform / Chassis
11946
2003.04-.
290 (394)
2600
4
ACTROS MP2 / MP3
2640 LS
Diesel
Truck Tractor
11946
2002.10-.
290 (394)
2600
4
ACTROS MP2 / MP3
2641 B
Diesel
Concrete Mixer
11946
2003.04-.
300 (408)
2600
4
ACTROS MP2 / MP3
2641 K, LK
Diesel
Dump Truck
11946
2003.04-.
300 (408)
2600
4
ACTROS MP2 / MP3
2641 S, LS
Diesel
Truck Tractor
11946
2003.04-.
300 (408)
2600
4
ACTROS MP2 / MP3
2641, L, LL
Diesel
Platform / Chassis
11946
2003.04-.
300 (408)
2600
4
ACTROS MP2 / MP3
2643 B
Diesel
Concrete Mixer
11946
2003.04-.
315 (428)
2600
4
ACTROS MP2 / MP3
2643 K, LK
Diesel
Dump Truck
11946
2003.04-.
315 (428)
2600
4
ACTROS MP2 / MP3
2643 L
Diesel
Platform / Chassis
11946
2003.04-.
315 (428)
2600
4
ACTROS MP2 / MP3
2644 B
Diesel
Concrete Mixer
11946
2003.04-.
320 (435)
2600
4
ACTROS MP2 / MP3
2644 K, LK
Diesel
Dump Truck
11946
2003.04-.
320 (435)
2600
4
ACTROS MP2 / MP3
2644 S, LS
Diesel
Truck Tractor
11946
2003.04-.
315-320 (428-435)
2600
4
ACTROS MP2 / MP3
2644, L, LL
Diesel
Platform / Chassis
11946
2003.04-.
320 (435)
2600
4
ACTROS MP2 / MP3
2646 B
Diesel
Concrete Mixer
11946
2003.04-.
335 (456)
2600
4
ACTROS MP2 / MP3
2646 K, LK
Diesel
Dump Truck
11946
2003.04-.
335 (456)
2600
4
ACTROS MP2 / MP3
2646 S, LS
Diesel
Truck Tractor
11946
2003.04-.
335 (456)
2600
4
ACTROS MP2 / MP3
2646, L, LL
Diesel
Platform / Chassis
11946
2003.04-.
335 (456)
2600
4
ACTROS MP2 / MP3
2648 B
Diesel
Concrete Mixer
11946
2003.04-.
350-355 (476-483)
2600
4
ACTROS MP2 / MP3
2648 K, LK
Diesel
Dump Truck
11946
2003.04-.
350-355 (476-483)
2600
4
ACTROS MP2 / MP3
2648 K, LK
Diesel
Dump Truck
15928
2003.04-.
350 (476)
2600
4
ACTROS MP2 / MP3
2648 L
Diesel
Platform / Chassis
15928
2003.04-.
350 (476)
2600
4
ACTROS MP2 / MP3
2648 LS
Diesel
Truck Tractor
15928
2002.10-.
350 (476)
2600
4
ACTROS MP2 / MP3
2648 S, LS
Diesel
Truck Tractor
11946
2003.04-.
350 (476)
2600
4
ACTROS MP2 / MP3
2648, L, LL
Diesel
Platform / Chassis
11946
2003.04-.
350 (476)
2600
4
ACTROS MP2 / MP3
2650 K, 2651 K, LK
Diesel
Dump Truck
15928
2003.04-.
370-375 (503-510)
2600
4
ACTROS MP2 / MP3
2650 S, LS
Diesel
Truck Tractor
15928
2003.04-.
370 (503)
2600
4
ACTROS MP2 / MP3
2650, L, 2651,L, LL
Diesel
Platform / Chassis
15928
2003.04-.
370-375 (503-510)
2600
4
ACTROS MP2 / MP3
2651 L
Diesel
Platform / Chassis
15928
2003.04-.
375 (510)
2600
4
ACTROS MP2 / MP3
2651 S, LS
Diesel
Truck Tractor
15928
2003.04-.
375 (510)
2600
4
ACTROS MP2 / MP3
2653 K, LK
Diesel
Dump Truck
15928
2003.04-.
390 (530)
2600
4
ACTROS MP2 / MP3
2653 L
Diesel
Platform / Chassis
15928
2003.04-.
390 (530)
2600
4
ACTROS MP2 / MP3
2654 K, LK, 2655 K, LK
Diesel
Dump Truck
15928
2003.04-.
395-405 (537-551)
2600
4
ACTROS MP2 / MP3
2654 S, LS
Diesel
Truck Tractor
15928
2003.04-.
390-395 (530-537)
2600
4
ACTROS MP2 / MP3
2654, L, 2655, L, LL
Diesel
Platform / Chassis
15928
2003.04-.
395-405 (537-551)
2600
4
ACTROS MP2 / MP3
2655 S, LS
Diesel
Truck Tractor
15928
2003.04-.
405 (551)
2600
4
ACTROS MP2 / MP3
2658 K, LK
Diesel
Dump Truck
15928
2003.04-.
425 (578)
2600
4
ACTROS MP2 / MP3
2658 L
Diesel
Platform / Chassis
15928
2003.04-.
425 (578)
2600
4
ACTROS MP2 / MP3
2658 LS
Diesel
Truck Tractor
15928
2003.04-.
425 (578)
2600
4
ACTROS MP2 / MP3
2660 L, LL
Diesel
Platform / Chassis
15928
2005.05-.
440 (598)
2600
4
ACTROS MP2 / MP3
2660 LK
Diesel
Dump Truck
15928
2003.04-.
440 (598)
2600
4
ACTROS MP2 / MP3
2660 S, LS
Diesel
Truck Tractor
15928
2008.06-.
440 (598)
2600
4
ACTROS MP2 / MP3
2665 LS
Diesel
Truck Tractor
15928
2003.04-.
480 (653)
2600
4
ACTROS MP2 / MP3
2732 AE
Diesel
Platform / Chassis
11946
2008.06-.
235 (320)
2700
5
ACTROS MP2 / MP3
2732 AKE
Diesel
Dump Truck
11946
2008.06-.
235 (320)
2700
5
ACTROS MP2 / MP3
2736 AE
Diesel
Platform / Chassis
11946
2008.06-.
265 (360)
2700
5
ACTROS MP2 / MP3
2736 AKE
Diesel
Dump Truck
11946
2008.06-.
265 (360)
2700
5
ACTROS MP2 / MP3
2741 AE
Diesel
Platform / Chassis
11946
2008.06-.
300 (408)
2700
5
ACTROS MP2 / MP3
2741 AKE
Diesel
Dump Truck
11946
2008.06-.
300 (408)
2700
5
ACTROS MP2 / MP3
2744 AE
Diesel
Platform / Chassis
11946
2008.06-.
320 (435)
2700
5
ACTROS MP2 / MP3
2744 AKE
Diesel
Dump Truck
11946
2008.06-.
320 (435)
2700
5
ACTROS MP2 / MP3
2746 AE
Diesel
Platform / Chassis
11946
2008.06-.
335 (456)
2700
5
ACTROS MP2 / MP3
2746 AKE
Diesel
Dump Truck
11946
2008.06-.
335 (456)
2700
5
ACTROS MP2 / MP3
2748 AE
Diesel
Platform / Chassis
11946
2008.06-.
350 (476)
2700
5
ACTROS MP2 / MP3
2748 AKE
Diesel
Dump Truck
11946
2008.06-.
350 (476)
2700
5
ACTROS MP2 / MP3
3231 B
Diesel
Concrete Mixer
11946
2003.04-.
230 (313)
3200
8
ACTROS MP2 / MP3
3231 K, 3232 K
Diesel
Dump Truck
11946
2003.04-.
230-235 (313-320)
3200
8
ACTROS MP2 / MP3
3232 B
Diesel
Concrete Mixer
11946
2003.04-.
235 (320)
3200
8
ACTROS MP2 / MP3
3235 B
Diesel
Concrete Mixer
11946
2003.04-.
260 (354)
3200
8
ACTROS MP2 / MP3
3235 K
Diesel
Dump Truck
11946
2003.04-.
260 (354)
3200
8
ACTROS MP2 / MP3
3236 B
Diesel
Concrete Mixer
11946
2003.04-.
265 (360)
3200
8
ACTROS MP2 / MP3
3236 K
Diesel
Dump Truck
11946
2003.04-.
265 (360)
3200
8
ACTROS MP2 / MP3
3236 L
Diesel
Platform / Chassis
11946
2008.06-.
265 (360)
3200
15
ACTROS MP2 / MP3
3236 L
Diesel
Platform / Chassis
11946
2003.04-.
265 (360)
3200
8
ACTROS MP2 / MP3
3240
Diesel
Platform / Chassis
11946
2003.04-.
290 (394)
3200
8
ACTROS MP2 / MP3
3240 B
Diesel
Concrete Mixer
11946
2003.04-.
290 (394)
3200
8
ACTROS MP2 / MP3
3240 K
Diesel
Dump Truck
11946
2003.04-.
290 (394)
3200
8
ACTROS MP2 / MP3
3241
Diesel
Platform / Chassis
11946
2003.04-.
300 (408)
3200
8
ACTROS MP2 / MP3
3241 B
Diesel
Concrete Mixer
11946
2003.04-.
300 (408)
3200
8
ACTROS MP2 / MP3
3241 K
Diesel
Dump Truck
11946
2003.04-.
300 (408)
3200
8
ACTROS MP2 / MP3
3241 L
Diesel
Platform / Chassis
11946
2008.06-.
300 (408)
3200
15
ACTROS MP2 / MP3
3241 L
Diesel
Platform / Chassis
11946
2008.06-.
300 (408)
3200
8
ACTROS MP2 / MP3
3243
Diesel
Platform / Chassis
11946
2002.10-.
315 (428)
3200
8
ACTROS MP2 / MP3
3243 B
Diesel
Concrete Mixer
11946
2003.04-.
315 (428)
3200
8
ACTROS MP2 / MP3
3243 K
Diesel
Dump Truck
11946
2003.04-.
315 (428)
3200
8
ACTROS MP2 / MP3
3244
Diesel
Platform / Chassis
11946
2003.04-.
320 (435)
3200
8
ACTROS MP2 / MP3
3244 B
Diesel
Concrete Mixer
11946
2003.04-.
320 (435)
3200
8
ACTROS MP2 / MP3
3244 K
Diesel
Dump Truck
11946
2003.04-.
320 (435)
3200
8
ACTROS MP2 / MP3
3246
Diesel
Platform / Chassis
11946
2003.04-.
335 (456)
3200
8
ACTROS MP2 / MP3
3246 B
Diesel
Concrete Mixer
11946
2003.04-.
335 (456)
3200
8
ACTROS MP2 / MP3
3246 K
Diesel
Dump Truck
11946
2003.04-.
335 (456)
3200
8
ACTROS MP2 / MP3
3248 B
Diesel
Concrete Mixer
11946
2003.04-.
350 (476)
3200
8
ACTROS MP2 / MP3
3248 K
Diesel
Dump Truck
11946
2003.04-.
350 (476)
3200
8
ACTROS MP2 / MP3
3248, L
Diesel
Platform / Chassis
11946
2003.04-.
350 (476)
3200
8
ACTROS MP2 / MP3
3250
Diesel
Platform / Chassis
15928
2003.04-.
370 (503)
3200
8
ACTROS MP2 / MP3
3255 L
Diesel
Platform / Chassis
15928
2009.02-.
405 (551)
3200
8
ACTROS MP2 / MP3
3260 L
Diesel
Platform / Chassis
15928
2009.02-.
440 (598)
3200
8
ACTROS MP2 / MP3
3331 A, 3332 A
Diesel
Platform / Chassis
11946
2003.04-.
230-235 (313-320)
3300
5
ACTROS MP2 / MP3
3331 AK, 3332 AK
Diesel
Dump Truck
11946
2003.04-.
230-235 (313-320)
3300
5
ACTROS MP2 / MP3
3331 B
Diesel
Concrete Mixer
11946
2003.04-.
230 (313)
3300
4
ACTROS MP2 / MP3
3331 K
Diesel
Dump Truck
11946
2003.04-.
230 (313)
3300
4
ACTROS MP2 / MP3
3331 S, 3332 S
Diesel
Truck Tractor
11946
2003.04-.
230-235 (313-320)
3300
4
ACTROS MP2 / MP3
3331, 3332
Diesel
Platform / Chassis
11946
2003.04-.
230-235 (313-320)
3300
4
ACTROS MP2 / MP3
3332 AK
Diesel
Dump Truck
11946
2003.04-.
235 (320)
3300
5
ACTROS MP2 / MP3
3332 AKE
Diesel
Dump Truck
11946
2003.04-.
235 (320)
2600
5
ACTROS MP2 / MP3
3332 AS
Diesel
Truck Tractor
11946
2003.04-.
235 (320)
3300
5
ACTROS MP2 / MP3
3332 B
Diesel
Concrete Mixer
11946
2003.04-.
235 (320)
3300
4
ACTROS MP2 / MP3
3332 K
Diesel
Dump Truck
11946
2003.04-.
230-235 (313-320)
3300
4
ACTROS MP2 / MP3
3335 A
Diesel
Platform / Chassis
11946
2003.04-.
260 (354)
3300
5
ACTROS MP2 / MP3
3335 B
Diesel
Concrete Mixer
11946
2003.04-.
260 (354)
3300
4
ACTROS MP2 / MP3
3335 K
Diesel
Dump Truck
11946
2003.04-.
260 (354)
3300
4
ACTROS MP2 / MP3
3336
Diesel
Platform / Chassis
11946
2003.04-.
265 (360)
3300
4
ACTROS MP2 / MP3
3336 A
Diesel
Platform / Chassis
11946
2003.04-.
265 (360)
3300
5
ACTROS MP2 / MP3
3336 AK
Diesel
Dump Truck
11946
2003.04-.
260-265 (354-360)
3300
5
ACTROS MP2 / MP3
3336 AKE
Diesel
Dump Truck
11946
2003.04-.
260-265 (354-360)
2800
5
ACTROS MP2 / MP3
3336 AS
Diesel
Truck Tractor
11946
2003.04-.
265 (360)
3300
5
ACTROS MP2 / MP3
3336 B
Diesel
Concrete Mixer
11946
2003.04-.
265 (360)
3300
4
ACTROS MP2 / MP3
3336 K
Diesel
Dump Truck
11946
2003.04-.
265 (360)
3300
4
ACTROS MP2 / MP3
3336 K
Diesel
Dump Truck
11946
2003.04-.
260-265 (354-360)
3300
8
ACTROS MP2 / MP3
3336 S
Diesel
Truck Tractor
11946
2003.04-.
265 (360)
3300
4
ACTROS MP2 / MP3
3339 A
Diesel
Platform / Chassis
11946
2003.04-.
290 (394)
3300
5
ACTROS MP2 / MP3
3339 AK
Diesel
Dump Truck
11946
2003.04-.
290 (394)
3300
5
ACTROS MP2 / MP3
3339 B
Diesel
Concrete Mixer
11946
2003.04-.
290 (394)
3300
4
ACTROS MP2 / MP3
3339 K
Diesel
Dump Truck
11946
2003.04-.
290 (394)
3300
4
ACTROS MP2 / MP3
3341
Diesel
Platform / Chassis
11946
2003.04-.
300 (408)
3300
4
ACTROS MP2 / MP3
3341 A
Diesel
Platform / Chassis
11946
2003.04-.
300 (408)
3300
5
ACTROS MP2 / MP3
3341 AK
Diesel
Dump Truck
11946
2003.04-.
300 (408)
3300
5
ACTROS MP2 / MP3
3341 AKE
Diesel
Dump Truck
11946
2003.04-.
300 (408)
2800
5
ACTROS MP2 / MP3
3341 AS
Diesel
Truck Tractor
11946
2003.04-.
300 (408)
3300
5
ACTROS MP2 / MP3
3341 B
Diesel
Concrete Mixer
11946
2003.04-.
300 (408)
3300
4
ACTROS MP2 / MP3
3341 K
Diesel
Dump Truck
11946
2003.04-.
300 (408)
3300
4
ACTROS MP2 / MP3
3341 S
Diesel
Truck Tractor
11946
2003.04-.
300 (408)
3300
4
ACTROS MP2 / MP3
3343 AK
Diesel
Dump Truck
11946
2003.04-.
315 (428)
3300
5
ACTROS MP2 / MP3
3343 B
Diesel
Concrete Mixer
11946
2003.04-.
315 (428)
3300
4
ACTROS MP2 / MP3
3343 K
Diesel
Dump Truck
11946
2003.04-.
315 (428)
3300
4
ACTROS MP2 / MP3
3344
Diesel
Platform / Chassis
11946
2003.04-.
315-320 (428-435)
3300
4
ACTROS MP2 / MP3
3344 A
Diesel
Platform / Chassis
11946
2003.04-.
315-320 (428-435)
3300
5
ACTROS MP2 / MP3
3344 AK
Diesel
Dump Truck
11946
2003.04-.
320 (435)
3300
5
ACTROS MP2 / MP3
3344 AKE
Diesel
Dump Truck
11946
2003.04-.
320 (435)
2800
5
ACTROS MP2 / MP3
3344 AS
Diesel
Truck Tractor
11946
2003.04-.
320 (435)
3300
5
ACTROS MP2 / MP3
3344 B
Diesel
Concrete Mixer
11946
2003.04-.
320 (435)
3300
4
ACTROS MP2 / MP3
3344 K
Diesel
Dump Truck
11946
2003.04-.
320 (435)
3300
4
ACTROS MP2 / MP3
3344 S
Diesel
Truck Tractor
11946
2003.04-.
320 (435)
3300
4
ACTROS MP2 / MP3
3346
Diesel
Platform / Chassis
11946
2003.04-.
335 (456)
3300
4
ACTROS MP2 / MP3
3346 A
Diesel
Platform / Chassis
11946
2003.04-.
335 (456)
3300
5
ACTROS MP2 / MP3
3346 AK
Diesel
Dump Truck
11946
2003.04-.
335 (456)
3300
5
ACTROS MP2 / MP3
3346 AKE
Diesel
Dump Truck
11946
2003.04-.
335 (456)
2800
5
ACTROS MP2 / MP3
3346 AS
Diesel
Truck Tractor
11946
2003.04-.
335 (456)
3300
5
ACTROS MP2 / MP3
3346 B
Diesel
Concrete Mixer
11946
2003.04-.
335 (456)
3300
4
ACTROS MP2 / MP3
3346 K
Diesel
Dump Truck
11946
2003.04-.
335 (456)
3300
4
ACTROS MP2 / MP3
3346 S
Diesel
Truck Tractor
11946
2003.04-.
335 (456)
3300
4
ACTROS MP2 / MP3
3348
Diesel
Platform / Chassis
11946
2003.04-.
350 (476)
3300
4
ACTROS MP2 / MP3
3348
Diesel
Platform / Chassis
15928
2003.04-.
350 (476)
3300
4
ACTROS MP2 / MP3
3348 A
Diesel
Platform / Chassis
11946
2003.04-.
350 (476)
3300
5
ACTROS MP2 / MP3
3348 AK
Diesel
Dump Truck
11946
2003.04-.
350 (476)
3300
5
ACTROS MP2 / MP3
3348 AK
Diesel
Dump Truck
15928
2003.04-.
350 (476)
3300
5
ACTROS MP2 / MP3
3348 AKE
Diesel
Dump Truck
11946
2003.04-.
350 (476)
2800
5
ACTROS MP2 / MP3
3348 AS
Diesel
Truck Tractor
11946
2003.04-.
350 (476)
3300
5
ACTROS MP2 / MP3
3348 AS
Diesel
Truck Tractor
15928
2003.04-.
350 (476)
3300
5
ACTROS MP2 / MP3
3348 B
Diesel
Concrete Mixer
11946
2003.04-.
350 (476)
3300
4
ACTROS MP2 / MP3
3348 K
Diesel
Dump Truck
11946
2003.04-.
350 (476)
3300
4
ACTROS MP2 / MP3
3348 K
Diesel
Dump Truck
15928
2003.04-.
350 (476)
3300
4
ACTROS MP2 / MP3
3348 S
Diesel
Truck Tractor
15928
2003.04-.
350 (476)
3300
4
ACTROS MP2 / MP3
3348 S
Diesel
Truck Tractor
11946
2003.04-.
350 (476)
3300
4
ACTROS MP2 / MP3
3350, 3351
Diesel
Platform / Chassis
15928
2003.04-.
370-375 (503-510)
3300
4
ACTROS MP2 / MP3
3351 A
Diesel
Platform / Chassis
15928
2008.06-.
375 (510)
3300
5
ACTROS MP2 / MP3
3351 AK
Diesel
Dump Truck
15928
2003.04-.
370-375 (503-510)
3300
5
ACTROS MP2 / MP3
3351 AS
Diesel
Truck Tractor
15928
2003.04-.
370-375 (503-510)
3300
5
ACTROS MP2 / MP3
3351 K
Diesel
Dump Truck
15928
2003.04-.
370-375 (503-510)
3300
4
ACTROS MP2 / MP3
3351 S
Diesel
Truck Tractor
15928
2003.04-.
375 (510)
3300
4
ACTROS MP2 / MP3
3354, 3355
Diesel
Platform / Chassis
15928
2003.04-.
395-405 (537-551)
3300
4
ACTROS MP2 / MP3
3355 A
Diesel
Platform / Chassis
15928
2003.04-.
405 (551)
3300
5
ACTROS MP2 / MP3
3355 AK
Diesel
Dump Truck
15928
2003.04-.
405 (551)
3300
5
ACTROS MP2 / MP3
3355 AS
Diesel
Truck Tractor
15928
2003.04-.
405 (551)
3300
5
ACTROS MP2 / MP3
3355 S
Diesel
Truck Tractor
15928
2003.04-.
405 (551)
3300
4
ACTROS MP2 / MP3
3358
Diesel
Platform / Chassis
15928
2003.04-.
425 (578)
3300
4
ACTROS MP2 / MP3
3360
Diesel
Platform / Chassis
15928
2003.04-.
440 (598)
3300
4
ACTROS MP2 / MP3
3360 A
Diesel
Platform / Chassis
15928
2003.04-.
440 (598)
3300
5
ACTROS MP2 / MP3
3360 AK
Diesel
Dump Truck
15928
2003.04-.
440 (598)
3300
5
ACTROS MP2 / MP3
3365 A
Diesel
Platform / Chassis
15928
2003.04-.
480 (653)
3300
5
ACTROS MP2 / MP3
3550 S
Diesel
Truck Tractor
15928
2009.06-.
370 (503)
3500
4
ACTROS MP2 / MP3
4140 AK
Diesel
Dump Truck
11946
2003.04-.
290-300 (394-408)
4100
11
ACTROS MP2 / MP3
4140 B
Diesel
Concrete Mixer
11946
2003.04-.
290 (394)
4100
8
ACTROS MP2 / MP3
4140 K
Diesel
Dump Truck
11946
2003.04-.
290-300 (394-408)
4100
8
ACTROS MP2 / MP3
4140 K
Diesel
Dump Truck
11946
2003.04-.
290-300 (394-408)
4100
10
ACTROS MP2 / MP3
4141 AK
Diesel
Dump Truck
11946
2003.04-.
300 (408)
4100
11
ACTROS MP2 / MP3
4141 B
Diesel
Concrete Mixer
11946
2003.04-.
300 (408)
4100
8
ACTROS MP2 / MP3
4141 K
Diesel
Dump Truck
11946
2003.04-.
300 (408)
4100
10
ACTROS MP2 / MP3
4141 K
Diesel
Dump Truck
11946
2003.04-.
300 (408)
4100
8
ACTROS MP2 / MP3
4143 AK
Diesel
Dump Truck
11946
2003.04-.
315 (428)
4100
11
ACTROS MP2 / MP3
4143 B
Diesel
Concrete Mixer
11946
2003.04-.
315 (428)
4100
8
ACTROS MP2 / MP3
4143 K
Diesel
Dump Truck
11946
2003.04-.
315 (428)
4100
10
ACTROS MP2 / MP3
4144 AK
Diesel
Dump Truck
11946
2003.04-.
320 (435)
4100
11
ACTROS MP2 / MP3
4144 B
Diesel
Concrete Mixer
11946
2003.04-.
320 (435)
4100
8
ACTROS MP2 / MP3
4144 K
Diesel
Dump Truck
11946
2003.04-.
320 (435)
4100
8
ACTROS MP2 / MP3
4144 K
Diesel
Dump Truck
11946
2003.04-.
315-320 (428-435)
4100
8
ACTROS MP2 / MP3
4144 K
Diesel
Dump Truck
11946
2003.04-.
320 (435)
4100
10
ACTROS MP2 / MP3
4146 AK
Diesel
Dump Truck
11946
2003.04-.
335 (456)
4100
11
ACTROS MP2 / MP3
4146 B
Diesel
Concrete Mixer
11946
2003.04-.
335 (456)
4100
8
ACTROS MP2 / MP3
4146 K
Diesel
Dump Truck
11946
2003.04-.
335 (456)
4100
10
ACTROS MP2 / MP3
4146 K
Diesel
Dump Truck
11946
2003.04-.
335 (456)
4100
8
ACTROS MP2 / MP3
4148 AK
Diesel
Dump Truck
15928
2003.04-.
350 (476)
4100
11
ACTROS MP2 / MP3
4148 AK
Diesel
Dump Truck
11946
2003.04-.
350 (476)
4100
11
ACTROS MP2 / MP3
4148 B
Diesel
Concrete Mixer
11946
2003.04-.
350 (476)
4100
8
ACTROS MP2 / MP3
4148 K
Diesel
Dump Truck
11946
2003.04-.
350 (476)
4100
8
ACTROS MP2 / MP3
4148 K
Diesel
Dump Truck
11946
2003.04-.
350 (476)
4100
10
ACTROS MP2 / MP3
4148 K
Diesel
Dump Truck
15928
2003.04-.
350 (476)
4100
10
ACTROS MP2 / MP3
4148 K
Diesel
Dump Truck
15928
2003.04-.
350 (476)
4100
8
ACTROS MP2 / MP3
4150 AK
Diesel
Dump Truck
15928
2003.04-.
370 (503)
4100
11
ACTROS MP2 / MP3
4150 K
Diesel
Dump Truck
15928
2003.04-.
370 (503)
4100
10
ACTROS MP2 / MP3
4150 K
Diesel
Dump Truck
15928
2003.04-.
370 (503)
4100
8
ACTROS MP2 / MP3
4151 AK
Diesel
Dump Truck
15928
2003.04-.
375 (510)
4100
11
ACTROS MP2 / MP3
4151 K
Diesel
Dump Truck
15928
2005.05-.
375 (510)
4100
8
ACTROS MP2 / MP3
4151 K
Diesel
Dump Truck
15928
2003.04-.
375 (510)
4100
10
ACTROS MP2 / MP3
4155 AK
Diesel
Dump Truck
15928
2003.04-.
405 (551)
4100
11
ACTROS MP2 / MP3
4155 K
Diesel
Dump Truck
15928
2003.04-.
405 (551)
4100
8
ACTROS MP2 / MP3
4160 AK
Diesel
Dump Truck
15928
2003.04-.
440 (598)
4100
11
ACTROS MP2 / MP3
4160 K
Diesel
Dump Truck
15928
2003.04-.
440 (598)
4100
8
ACTROS MP2 / MP3
4160 S
Diesel
Truck Tractor
15928
2002.10-.
448 (609)
4100
8
ACTROS MP2 / MP3
4165 AK
Diesel
Dump Truck
15928
2003.04-.
480 (653)
4100
11
ACTROS MP2 / MP3
5041 AK
Diesel
Dump Truck
11946
2008.06-.
300 (408)
5000
22
ACTROS MP2 / MP3
5041 B
Diesel
Concrete Mixer
11946
2008.06-.
300 (408)
5000
21
ACTROS MP2 / MP3
5041 K
Diesel
Dump Truck
11946
2008.06-.
300 (408)
5000
21
ACTROS MP2 / MP3
5044 AK
Diesel
Dump Truck
11946
2008.06-.
320 (435)
5000
22
ACTROS MP2 / MP3
5044 B
Diesel
Concrete Mixer
11946
2008.06-.
320 (435)
5000
21
ACTROS MP2 / MP3
5044 K
Diesel
Dump Truck
11946
2008.06-.
320 (435)
5000
21
ACTROS MP2 / MP3
5046 AK
Diesel
Dump Truck
11946
2008.06-.
335 (456)
5000
22
ACTROS MP2 / MP3
5046 B
Diesel
Concrete Mixer
11946
2008.06-.
335 (456)
5000
21
ACTROS MP2 / MP3
5046 K
Diesel
Dump Truck
11946
2008.06-.
335 (456)
5000
21
ACTROS MP2 / MP3
5048 AK
Diesel
Dump Truck
11946
2008.06-.
350 (476)
5000
22
ATEGO
1014 K
Diesel
Dump Truck
4249
1998.01-2004.10
100 (136)
1050
1
ATEGO
1014, 1014 L
Diesel
Platform / Chassis
4249
1998.01-2004.10
100 (136)
1050
1
ATEGO
1017 A
Diesel
Platform / Chassis
4249
1998.01-2004.10
125 (170)
1050
2
ATEGO
1017 AK
Diesel
Dump Truck
4249
1998.01-2004.10
125 (170)
1050
2
ATEGO
1017 K
Diesel
Dump Truck
4249
1998.01-2004.10
125 (170)
1050
1
ATEGO
1017 KO, 1018 KO
Diesel
Municipal Vehicle
4249
1998.01-2004.10
125-130 (170-177)
1050
1
ATEGO
1017, 1017 L
Diesel
Platform / Chassis
4249
1998.01-2004.10
125 (170)
1050
1
ATEGO
1023 AK
Diesel
Dump Truck
6374
1998.01-2004.10
170 (231)
1050
2
ATEGO
1023 K
Diesel
Dump Truck
6374
1998.01-2004.10
170 (231)
1050
1
ATEGO
1023, 1023 L
Diesel
Platform / Chassis
6374
1998.01-2004.10
170 (231)
1050
1
ATEGO
1214 K
Diesel
Dump Truck
4249
1998.01-2004.10
100 (136)
1200
1
ATEGO
1214, 1214 L
Diesel
Platform / Chassis
4249
1998.01-2004.10
100 (136)
1200
1
ATEGO
1215 K
Diesel
Dump Truck
4249
1998.01-2004.10
112 (152)
1200
1
ATEGO
1215, 1215 L
Diesel
Platform / Chassis
4249
1998.01-2004.10
112 (152)
1200
1
ATEGO
1217 K
Diesel
Dump Truck
4249
1998.01-2004.10
125 (170)
1200
1
ATEGO
1217 KO
Diesel
Municipal Vehicle
4249
1998.01-2004.10
125 (170)
1200
1
ATEGO
1217, 1217 L
Diesel
Platform / Chassis
4249
1998.01-2004.10
125 (170)
1200
1
ATEGO
1223 K
Diesel
Dump Truck
6374
1998.01-2004.09
170 (231)
1200
1
ATEGO
1223, 1223 L
Diesel
Platform / Chassis
6374
1998.01-2004.10
170 (231)
1200
1
ATEGO
1225 AF
Diesel
Municipal Vehicle
6374
1998.01-2004.10
180 (245)
1200
2
ATEGO
1225 F
Diesel
Municipal Vehicle
6374
1998.01-2004.10
180 (245)
1200
1
ATEGO
1228, 1228 L
Diesel
Platform / Chassis
6374
1998.01-2004.10
205 (279)
1200
1
ATEGO
1317 A
Diesel
Platform / Chassis
4249
1998.01-2004.10
125 (170)
1350
2
ATEGO
1317 AK
Diesel
Dump Truck
4249
1998.01-2004.10
125-130 (170-177)
1350
2
ATEGO
1317 K
Diesel
Dump Truck
4249
1998.01-2004.10
125 (170)
1350
1
ATEGO
1317 KO, 1317 LKO, 1318 KO, 1318 LKO
Diesel
Municipal Vehicle
4249
1998.01-2004.10
125-130 (170-177)
1350
1
ATEGO
1317, 1317 L
Diesel
Platform / Chassis
4249
1998.01-2004.10
125 (170)
1350
1
ATEGO
1323 AK
Diesel
Dump Truck
6374
1998.01-2004.09
170 (231)
1350
2
ATEGO
1323 K
Diesel
Dump Truck
6374
1998.01-2004.09
170 (231)
1350
1
ATEGO
1323 KO, 1323 LKO
Diesel
Municipal Vehicle
6374
1998.01-2004.10
170 (231)
1350
1
ATEGO
1323 LS
Diesel
Truck Tractor
6374
1998.01-2004.10
170 (231)
1350
1
ATEGO
1323, 1323 L
Diesel
Platform / Chassis
6374
1998.01-2004.10
170 (231)
1350
1
ATEGO
1325 AF
Diesel
Municipal Vehicle
6374
1998.01-2004.10
180 (245)
1350
2
ATEGO
1325 F
Diesel
Municipal Vehicle
6374
1998.01-2004.10
180 (245)
1350
1
ATEGO
1328 AF
Diesel
Municipal Vehicle
6374
1998.01-2004.10
205 (279)
1350
2
ATEGO
1328 F
Diesel
Municipal Vehicle
6374
1998.01-2004.10
205 (279)
1350
1
ATEGO
1328 LS
Diesel
Truck Tractor
6374
1998.01-2004.10
205 (279)
1350
1
ATEGO
1328, 1328 L
Diesel
Platform / Chassis
6374
1998.01-2004.10
205 (279)
1350
1
ATEGO
1517 A
Diesel
Platform / Chassis
4249
1998.01-2004.10
125 (170)
1500
2
ATEGO
1517 AK
Diesel
Dump Truck
4249
1998.01-2004.10
125 (170)
1500
2
ATEGO
1517 K
Diesel
Dump Truck
4249
1998.01-2004.10
125 (170)
1500
1
ATEGO
1517, 1517 L
Diesel
Platform / Chassis
4249
1998.01-2004.10
125 (170)
1500
1
ATEGO
1523 A
Diesel
Platform / Chassis
6374
1998.01-2004.10
170 (231)
1500
2
ATEGO
1523 AK
Diesel
Dump Truck
6374
1998.01-2004.10
170 (231)
1500
2
ATEGO
1523 K
Diesel
Dump Truck
6374
1998.01-2004.10
170 (231)
1500
1
ATEGO
1523 KO
Diesel
Municipal Vehicle
6374
1998.01-2004.10
170 (231)
1500
1
ATEGO
1523, 1523 L
Diesel
Platform / Chassis
6374
1998.01-2004.10
170 (231)
1500
1
ATEGO
1525 AF
Diesel
Municipal Vehicle
6374
1998.01-2004.10
180 (245)
1500
2
ATEGO
1528 AF
Diesel
Municipal Vehicle
6374
1998.01-2004.10
205 (279)
1500
2
ATEGO
1528 AK
Diesel
Dump Truck
6374
1998.01-2004.09
205 (279)
1500
2
ATEGO
1528 F
Diesel
Municipal Vehicle
6374
1998.01-2004.10
205 (279)
1500
1
ATEGO
1528 K
Diesel
Dump Truck
6374
1998.01-2004.09
205 (279)
1500
1
ATEGO
1528, 1528 L
Diesel
Platform / Chassis
6374
1998.01-2004.10
205 (279)
1500
1
ATEGO
1823 AK
Diesel
Dump Truck
6374
1998.04-2004.10
170 (231)
1800
2
ATEGO
1823 K
Diesel
Dump Truck
6374
1998.04-2004.10
170 (231)
1800
1
ATEGO
1823 LS
Diesel
Truck Tractor
6374
1998.04-2004.10
170 (231)
1800
1
ATEGO
1823, 1823 L
Diesel
Platform / Chassis
6374
1998.01-2004.10
170 (231)
1800
1
ATEGO
1828 A
Diesel
Platform / Chassis
6374
1998.04-2004.10
205 (279)
1800
2
ATEGO
1828 AK
Diesel
Dump Truck
6374
1998.04-2004.10
205 (279)
1800
2
ATEGO
1828 K
Diesel
Dump Truck
6374
1998.04-2004.10
205 (279)
1800
1
ATEGO
1828 LS
Diesel
Truck Tractor
6374
1998.04-2004.10
205 (279)
1800
1
ATEGO
1828, 1828 L
Diesel
Platform / Chassis
6374
1998.04-2004.10
205 (279)
1800
1
ATEGO
2523 L
Diesel
Platform / Chassis
6374
1998.04-2004.10
170 (231)
2500
7
ATEGO
2528 L
Diesel
Platform / Chassis
6374
1998.04-2004.10
205 (279)
2500
3
ATEGO
2528 L
Diesel
Platform / Chassis
6374
1998.04-2004.10
205 (279)
2500
7
ATEGO
2628
Diesel
Platform / Chassis
6374
1998.04-2004.10
205 (279)
2600
4
ATEGO
2628 B
Diesel
Concrete Mixer
6374
1998.04-2004.10
205 (279)
2600
4
ATEGO
2628 K
Diesel
Dump Truck
6374
1998.04-2004.10
205 (279)
2600
4
ATEGO
712
Diesel
Platform / Chassis
4249
1998.01-2004.10
90 (122)
650
1
ATEGO
714 K
Diesel
Dump Truck
4249
1998.01-2004.10
100 (136)
650
1
ATEGO
714, 714 L
Diesel
Platform / Chassis
4249
1998.01-2004.10
100 (136)
650
1
ATEGO
715,715 L
Diesel
Platform / Chassis
4249
1998.01-2004.10
112 (152)
650
1
ATEGO
717 K
Diesel
Dump Truck
4249
1998.01-2004.10
125 (170)
650
1
ATEGO
717, 717 L
Diesel
Platform / Chassis
4249
1998.01-2004.10
125 (170)
650
1
ATEGO
812
Diesel
Platform / Chassis
4249
1998.01-2004.10
90 (122)
750
1
ATEGO
814 K
Diesel
Dump Truck
4249
1998.01-2004.10
100 (136)
749
1
ATEGO
814 K
Diesel
Dump Truck
4249
1998.01-2004.10
100 (136)
800
1
ATEGO
814, 814 L
Diesel
Platform / Chassis
4249
1998.01-2004.10
100 (136)
749
1
ATEGO
815 F
Diesel
Municipal Vehicle
4249
1998.01-2004.10
112-115 (152-156)
749
1
ATEGO
815 K
Diesel
Dump Truck
4249
1998.01-2004.10
112 (152)
800
1
ATEGO
815 K
Diesel
Dump Truck
4249
1998.01-2004.10
112 (152)
749
1
ATEGO
815, 815 L
Diesel
Platform / Chassis
4249
1998.01-2004.10
112 (152)
800
1
ATEGO
815,815 L
Diesel
Platform / Chassis
4249
1998.01-2004.10
112 (152)
749
1
ATEGO
817 K
Diesel
Dump Truck
4249
1998.01-2004.10
125 (170)
749
1
ATEGO
817 K
Diesel
Dump Truck
4249
1998.01-2004.10
125 (170)
800
1
ATEGO
817, 817 L
Diesel
Platform / Chassis
4249
1998.01-2004.10
125 (170)
800
1
ATEGO
817, 817 L
Diesel
Platform / Chassis
4249
1998.01-2004.10
125 (170)
749
1
ATEGO
823 K
Diesel
Dump Truck
6374
1998.01-2004.10
170 (231)
800
1
ATEGO
823, 823 L
Diesel
Platform / Chassis
6374
1998.01-2004.10
170 (231)
800
1
ATEGO
914 K
Diesel
Dump Truck
4249
1998.01-2004.10
100 (136)
950
1
ATEGO
914, 914 L
Diesel
Platform / Chassis
4249
1998.01-2004.10
100 (136)
950
1
ATEGO
917 AF
Diesel
Municipal Vehicle
4249
1998.01-2004.10
125-128 (170-174)
950
2
ATEGO
917 K
Diesel
Dump Truck
4249
1998.01-2004.10
125 (170)
950
1
ATEGO
917 K
Diesel
Municipal Vehicle
4249
1998.01-2004.10
125 (170)
950
1
ATEGO
917, 917 L
Diesel
Platform / Chassis
4249
1998.01-2004.10
125 (170)
950
1
ATEGO
923 K
Diesel
Dump Truck
6374
1998.01-2004.10
170 (231)
950
1
ATEGO
923, 923 L
Diesel
Platform / Chassis
6374
1998.01-2004.10
170 (231)
950
1
ATEGO
925 AF
Diesel
Municipal Vehicle
6374
1998.01-2004.10
180 (245)
950
2
ATEGO 2
1015 K
Diesel
Dump Truck
4249
2004.10-.
100 (136)
1050
1
ATEGO 2
1015 K, 1016 K
Diesel
Dump Truck
4249
2004.10-.
112-115 (152-156)
1050
1
ATEGO 2
1015, 1015 L
Diesel
Platform / Chassis
4249
2004.10-.
112 (152)
1050
1
ATEGO 2
1016, 1016 L
Diesel
Platform / Chassis
4249
2004.10-.
115 (156)
1050
1
ATEGO 2
1016, 1016 L
Diesel
Platform / Chassis
4801
2004.10-.
115 (156)
1050
1
ATEGO 2
1017 AK
Diesel
Dump Truck
4249
2004.10-.
125 (170)
1050
2
ATEGO 2
1017 K, 1018 K
Diesel
Dump Truck
4249
2004.10-.
125-130 (170-177)
1050
1
ATEGO 2
1018 A
Diesel
Platform / Chassis
4249
2004.10-.
130 (177)
1050
2
ATEGO 2
1018 AK
Diesel
Dump Truck
4249
2004.10-.
130 (177)
1050
2
ATEGO 2
1018, 1018 L
Diesel
Platform / Chassis
4249
2004.10-.
130 (177)
1050
1
ATEGO 2
1022 A
Diesel
Platform / Chassis
4801
2004.10-.
160 (218)
1050
2
ATEGO 2
1022 AK
Diesel
Dump Truck
4801
2004.10-.
160 (218)
1050
2
ATEGO 2
1022 K
Diesel
Dump Truck
4801
2004.10-.
160 (218)
1050
1
ATEGO 2
1022 KO
Diesel
Municipal Vehicle
4801
2004.10-.
160 (218)
1050
1
ATEGO 2
1022, 1022 L
Diesel
Platform / Chassis
4801
2004.10-.
160 (218)
1050
1
ATEGO 2
1023 A, 1024 A
Diesel
Platform / Chassis
6374
2004.10-.
170-175 (231-238)
1050
2
ATEGO 2
1023, 1023 L, 1024, 1024 L
Diesel
Platform / Chassis
6374
2004.10-.
170-175 (231-238)
1050
1
ATEGO 2
1024 AK
Diesel
Dump Truck
6374
2004.10-.
175 (238)
1050
2
ATEGO 2
1024 K
Diesel
Dump Truck
6374
2004.10-.
175 (238)
1050
1
ATEGO 2
1024, 1024 L
Diesel
Platform / Chassis
7201
2004.10-.
175 (238)
1050
1
ATEGO 2
1026, 1026 L
Diesel
Platform / Chassis
7201
2004.10-.
188 (256)
1050
1
ATEGO 2
1029, 1029 L
Diesel
Platform / Chassis
7201
2004.10-.
210 (286)
1050
1
ATEGO 2
1215, 1215 L, 1216, 1216 L
Diesel
Platform / Chassis
4249
2004.10-.
112-115 (152-156)
1200
1
ATEGO 2
1216 K
Diesel
Dump Truck
4249
2004.10-.
115 (156)
1200
1
ATEGO 2
1216, 1216 L
Diesel
Platform / Chassis
4801
2004.10-.
115 (156)
1200
1
ATEGO 2
1218 K
Diesel
Dump Truck
4249
2004.10-.
130 (177)
1200
1
ATEGO 2
1218, 1218 L
Diesel
Platform / Chassis
4249
2004.10-.
130 (177)
1200
1
ATEGO 2
1222 AF
Diesel
Municipal Vehicle
4801
2004.10-.
160 (218)
1200
2
ATEGO 2
1222 F
Diesel
Municipal Vehicle
4801
2004.10-.
160 (218)
1200
1
ATEGO 2
1222 K
Diesel
Dump Truck
4801
2004.10-.
160 (218)
1200
1
ATEGO 2
1222, 1222 L
Diesel
Platform / Chassis
4801
2004.10-.
160 (218)
1200
1
ATEGO 2
1223, 1223 L, 1224, 1224 L
Diesel
Platform / Chassis
6374
2004.10-.
170-175 (231-238)
1200
1
ATEGO 2
1224 K
Diesel
Dump Truck
6374
2004.10-.
175 (238)
1200
1
ATEGO 2
1224, 1224 L
Diesel
Platform / Chassis
7201
2004.10-.
175 (238)
1200
1
ATEGO 2
1226 AF
Diesel
Municipal Vehicle
6374
2004.10-.
188 (256)
1200
2
ATEGO 2
1226 F
Diesel
Municipal Vehicle
6374
2004.10-.
188 (256)
1200
1
ATEGO 2
1226, 1226 L
Diesel
Platform / Chassis
6374
2004.10-.
188 (256)
1200
1
ATEGO 2
1226, 1226 L
Diesel
Platform / Chassis
7201
2004.10-2014.12
188 (256)
1200
1
ATEGO 2
1228, 1228 L, 1229, 1229 L
Diesel
Platform / Chassis
6374
2004.10-.
205-210 (279-286)
1200
1
ATEGO 2
1229, 1229 L
Diesel
Platform / Chassis
7201
2004.10-.
210 (286)
1200
1
ATEGO 2
1318 A
Diesel
Platform / Chassis
4249
2004.10-.
130 (177)
1350
2
ATEGO 2
1318 AK
Diesel
Dump Truck
4249
2004.10-.
130 (177)
1350
2
ATEGO 2
1318 K
Diesel
Dump Truck
4249
2004.10-.
130 (177)
1350
1
ATEGO 2
1318, 1318 L
Diesel
Platform / Chassis
4249
2004.10-.
130 (177)
1350
1
ATEGO 2
1322 A
Diesel
Platform / Chassis
4801
2004.10-.
160 (218)
1350
2
ATEGO 2
1322 AF
Diesel
Municipal Vehicle
4801
2004.10-.
160 (218)
1350
2
ATEGO 2
1322 AK
Diesel
Dump Truck
4801
2004.10-.
160 (218)
1350
2
ATEGO 2
1322 F
Diesel
Municipal Vehicle
4801
2004.10-.
160 (218)
1350
1
ATEGO 2
1322 K
Diesel
Dump Truck
4801
2004.10-.
160 (218)
1350
1
ATEGO 2
1322 LKO
Diesel
Municipal Vehicle
4801
2004.10-.
160 (218)
1350
1
ATEGO 2
1322 LS
Diesel
Truck Tractor
4801
2004.10-.
160 (218)
1350
1
ATEGO 2
1322, 1322 L
Diesel
Platform / Chassis
4801
2004.10-.
160 (218)
1350
1
ATEGO 2
1323 A, 1324 A
Diesel
Platform / Chassis
6374
2004.10-.
170-175 (231-238)
1350
2
ATEGO 2
1323 LS, 1324 LS
Diesel
Truck Tractor
6374
2004.10-.
170-175 (231-238)
1350
1
ATEGO 2
1323, 1323 L, 1324, 1324 L
Diesel
Platform / Chassis
6374
2004.10-.
170-175 (231-238)
1350
1
ATEGO 2
1324 AK
Diesel
Dump Truck
6374
2004.10-.
175 (238)
1350
2
ATEGO 2
1324 K
Diesel
Dump Truck
6374
2004.10-.
170-175 (231-238)
1350
1
ATEGO 2
1324 LKO
Diesel
Municipal Vehicle
6374
2004.10-.
175 (238)
1350
1
ATEGO 2
1324, 1324 L
Diesel
Platform / Chassis
7201
2004.10-.
175 (238)
1300
1
ATEGO 2
1326 AF
Diesel
Municipal Vehicle
6374
2004.10-.
188 (256)
1350
2
ATEGO 2
1326 F
Diesel
Municipal Vehicle
6374
2004.10-.
188 (256)
1350
1
ATEGO 2
1326 LS
Diesel
Truck Tractor
6374
2004.10-.
188 (256)
1350
1
ATEGO 2
1326, 1326 L
Diesel
Platform / Chassis
7201
2004.10-.
188 (256)
1300
1
ATEGO 2
1326, 1326 L
Diesel
Platform / Chassis
6374
2004.10-.
188 (256)
1350
1
ATEGO 2
1328 LS, 1329 LS
Diesel
Truck Tractor
6374
2004.10-.
205-210 (279-286)
1350
1
ATEGO 2
1328, 1328 L, 1329, 1329 L
Diesel
Platform / Chassis
6374
2004.10-.
205-210 (279-286)
1350
1
ATEGO 2
1329 AF
Diesel
Municipal Vehicle
6374
2004.10-.
210 (286)
1350
2
ATEGO 2
1329 F
Diesel
Municipal Vehicle
6374
2004.10-.
210 (286)
1350
1
ATEGO 2
1329, 1329 L
Diesel
Platform / Chassis
7201
2004.10-.
210 (286)
1300
1
ATEGO 2
1518 A
Diesel
Platform / Chassis
4249
2004.10-.
130 (177)
1500
2
ATEGO 2
1518 AK
Diesel
Dump Truck
4249
2004.10-.
130 (177)
1500
2
ATEGO 2
1518 K
Diesel
Dump Truck
4249
2004.10-.
130 (177)
1500
1
ATEGO 2
1518, 1518 L
Diesel
Platform / Chassis
4249
2004.10-.
130 (177)
1500
1
ATEGO 2
1522 A
Diesel
Platform / Chassis
4801
2004.10-.
160 (218)
1500
2
ATEGO 2
1522 AF
Diesel
Municipal Vehicle
4801
2004.10-.
160 (218)
1500
2
ATEGO 2
1522 AK
Diesel
Dump Truck
4801
2004.10-.
160 (218)
1500
2
ATEGO 2
1522 F
Diesel
Municipal Vehicle
4801
2004.10-.
160 (218)
1500
1
ATEGO 2
1522 K
Diesel
Dump Truck
4801
2004.10-.
160 (218)
1500
1
ATEGO 2
1522, 1522 L
Diesel
Platform / Chassis
4801
2004.10-.
160 (218)
1500
1
ATEGO 2
1523 A, 1524 A
Diesel
Platform / Chassis
6374
2004.10-.
170-175 (231-238)
1500
2
ATEGO 2
1523 K, 1524 K
Diesel
Dump Truck
6374
2004.10-.
175 (238)
1500
1
ATEGO 2
1523, 1523 L, 1524, 1524 L
Diesel
Platform / Chassis
6374
2004.10-.
170-175 (231-238)
1500
1
ATEGO 2
1524 AK
Diesel
Dump Truck
6374
2004.10-.
175 (238)
1500
2
ATEGO 2
1524, 1524 L
Diesel
Platform / Chassis
7201
2004.10-.
175 (238)
1500
1
ATEGO 2
1526 AF
Diesel
Municipal Vehicle
6374
2004.10-.
188 (256)
1500
2
ATEGO 2
1526 AK
Diesel
Dump Truck
6374
2004.10-.
188 (256)
1500
2
ATEGO 2
1526 K
Diesel
Dump Truck
6374
2004.10-.
188 (256)
1500
1
ATEGO 2
1526, 1526 L
Diesel
Platform / Chassis
7201
2004.10-.
188 (256)
1500
1
ATEGO 2
1526, 1526 L
Diesel
Platform / Chassis
6374
2004.10-.
188 (256)
1500
1
ATEGO 2
1528, 1528 L, 1529, 1529 L
Diesel
Platform / Chassis
6374
2004.10-.
205-210 (279-286)
1500
1
ATEGO 2
1529 AF
Diesel
Municipal Vehicle
6374
2004.10-.
210 (286)
1500
2
ATEGO 2
1529 AK
Diesel
Dump Truck
6374
2004.10-.
210 (286)
1500
2
ATEGO 2
1529 F
Diesel
Municipal Vehicle
6374
2004.10-.
210 (286)
1500
1
ATEGO 2
1529 K
Diesel
Dump Truck
6374
2004.10-.
210 (286)
1500
1
ATEGO 2
1529, 1529 L
Diesel
Platform / Chassis
7201
2004.10-.
210 (286)
1500
1
ATEGO 2
1618
Diesel
Platform / Chassis
4249
2004.10-.
130 (177)
1600
1
ATEGO 2
1618 K
Diesel
Dump Truck
4249
2004.10-.
130 (177)
1600
1
ATEGO 2
1622
Diesel
Platform / Chassis
4801
2004.10-.
160 (218)
1600
1
ATEGO 2
1622 K
Diesel
Dump Truck
4801
2004.10-.
160 (218)
1600
1
ATEGO 2
1624
Diesel
Platform / Chassis
6374
2004.10-.
175 (238)
1600
1
ATEGO 2
1624 K
Diesel
Dump Truck
6374
2004.10-.
175 (238)
1600
1
ATEGO 2
1629
Diesel
Platform / Chassis
6374
2004.10-.
210 (286)
1600
1
ATEGO 2
712, 713
Diesel
Platform / Chassis
4249
2004.10-.
90-95 (122-129)
650
1
ATEGO 2
715, 715 L, 716, 716 L
Diesel
Platform / Chassis
4249
2004.10-.
112-115 (152-156)
650
1
ATEGO 2
812 K
Diesel
Dump Truck
4249
2004.10-.
90-95 (122-129)
750
1
ATEGO 2
812, 813
Diesel
Platform / Chassis
4249
2004.10-.
90-95 (122-129)
750
1
ATEGO 2
815 F
Diesel
Municipal Vehicle
4249
2004.10-.
100 (136)
800
1
ATEGO 2
815 K, 816 K
Diesel
Dump Truck
4249
2004.10-.
112-115 (152-156)
800
1
ATEGO 2
815 K, 816 K
Diesel
Dump Truck
4249
2004.10-.
112-115 (152-156)
749
1
ATEGO 2
815, 815 L, 816, 816 L
Diesel
Platform / Chassis
4249
2004.10-.
112-115 (152-156)
749
1
ATEGO 2
816, 816 L
Diesel
Platform / Chassis
4249
2004.10-.
115 (156)
800
1
ATEGO 2
816, 816 L
Diesel
Platform / Chassis
4801
2004.10-.
115 (156)
749
1
ATEGO 2
818 K
Diesel
Dump Truck
4249
2004.10-.
130 (177)
800
1
ATEGO 2
818 K
Diesel
Dump Truck
4249
2004.10-.
130 (177)
749
1
ATEGO 2
818, 818 L
Diesel
Platform / Chassis
4249
2004.10-.
130 (177)
800
1
ATEGO 2
818, 818 L
Diesel
Platform / Chassis
4249
2004.10-.
130 (177)
749
1
ATEGO 2
822 F
Diesel
Municipal Vehicle
4801
2004.10-.
160 (218)
800
1
ATEGO 2
822 K
Diesel
Dump Truck
4801
2004.10-.
160 (218)
800
1
ATEGO 2
822 K
Diesel
Dump Truck
4801
2004.10-.
160 (218)
749
1
ATEGO 2
822, 822 L
Diesel
Platform / Chassis
4801
2004.10-.
160 (218)
749
1
ATEGO 2
822, 822 L
Diesel
Platform / Chassis
4801
2004.10-.
160 (218)
800
1
ATEGO 2
823, 823 L, 824, 824 L
Diesel
Platform / Chassis
6374
2004.10-.
170-175 (231-238)
800
1
ATEGO 2
824 K
Diesel
Dump Truck
6374
2004.10-.
175 (238)
800
1
ATEGO 2
824, 824 L
Diesel
Platform / Chassis
7201
2004.10-.
175 (238)
749
1
ATEGO 2
826, 826 L
Diesel
Platform / Chassis
7201
2004.10-.
188 (256)
749
1
ATEGO 2
829, 829 L
Diesel
Platform / Chassis
7201
2004.10-.
210 (286)
749
1
ATEGO 2
915 K
Diesel
Dump Truck
4249
2004.10-.
112 (152)
950
1
ATEGO 2
915, 915 L, 916, 916 L
Diesel
Platform / Chassis
4249
2004.10-.
112-115 (152-156)
950
1
ATEGO 2
916 K
Diesel
Dump Truck
4249
2004.10-.
115 (156)
950
1
ATEGO 2
916, 916 L
Diesel
Platform / Chassis
4801
2004.10-.
115 (156)
950
1
ATEGO 2
918 AF
Diesel
Municipal Vehicle
4249
2004.10-.
130 (177)
950
2
ATEGO 2
918 K
Diesel
Dump Truck
4249
2004.10-.
130 (177)
950
1
ATEGO 2
918, 918 L
Diesel
Platform / Chassis
4249
2004.10-.
130 (177)
950
1
ATEGO 2
922 AF
Diesel
Municipal Vehicle
4801
2004.10-.
160 (218)
950
2
ATEGO 2
922 K
Diesel
Dump Truck
4801
2004.10-.
160 (218)
950
1
ATEGO 2
922, 922 L
Diesel
Platform / Chassis
4801
2004.10-.
160 (218)
950
1
ATEGO 2
923, 923 L, 924, 924 L
Diesel
Platform / Chassis
6374
2004.10-.
170-175 (231-238)
950
1
ATEGO 2
924 K
Diesel
Dump Truck
6374
2004.10-.
175 (238)
950
1
ATEGO 2
924, 924 L
Diesel
Platform / Chassis
7201
2004.10-.
175 (238)
950
1
ATEGO 2
926 AF
Diesel
Municipal Vehicle
6374
2004.10-.
188 (256)
950
2
ATEGO 2
926, 926 L
Diesel
Platform / Chassis
7201
2004.10-.
188 (256)
950
1
ATEGO 2
929, 929 L
Diesel
Platform / Chassis
7201
2004.10-.
210 (286)
950
1
AXOR
1823
Diesel
Platform / Chassis
6374
2002.01-2004.10
170 (231)
1800
1
AXOR
1823 K
Diesel
Dump Truck
6374
2002.01-2004.10
170 (231)
1800
1
AXOR
1835 LS
Diesel
Truck Tractor
11967
2002.01-2004.10
260 (354)
1800
1
AXOR
1840 LS
Diesel
Truck Tractor
11967
2002.01-2004.10
295 (401)
1800
1
AXOR
1843 LS
Diesel
Truck Tractor
11967
2002.01-2004.10
315 (428)
1800
1
AXOR
2523
Diesel
Platform / Chassis
6374
2002.01-2004.10
170 (231)
2500
3
AXOR
2523 K
Diesel
Dump Truck
6374
2002.01-2004.10
170 (231)
2500
3
AXOR
2528
Diesel
Platform / Chassis
6374
2002.01-2004.10
205 (279)
2500
3
AXOR
2535 LS
Diesel
Truck Tractor
11967
2002.01-2004.10
260 (354)
2500
3
AXOR
2540 LS
Diesel
Truck Tractor
11967
2002.01-2004.10
295 (401)
2500
3
AXOR
2543 LS
Diesel
Truck Tractor
11967
2002.01-2004.10
315 (428)
2500
3
AXOR
2623 L
Diesel
Platform / Chassis
6374
2002.01-2004.10
170 (231)
2600
3
AXOR
2628 B
Diesel
Concrete Mixer
6374
2002.01-2004.10
205 (279)
2600
4
AXOR
2628 K
Diesel
Dump Truck
6374
2002.01-2004.10
205 (279)
2600
4
AXOR
2628 L
Diesel
Platform / Chassis
6374
2002.01-2004.10
205 (279)
2600
3
AXOR
3228 C
Diesel
Platform / Chassis
6374
2002.01-2004.10
205 (279)
3200
14
AXOR 2
1823 AK, 1824 AK
Diesel
Dump Truck
6374
2004.10-.
170-175 (231-238)
1800
2
AXOR 2
1823 K, 1823 KL, 1824 K
Diesel
Dump Truck
6374
2004.10-.
170-175 (231-238)
1800
1
AXOR 2
1823 LS, 1824 LS
Diesel
Truck Tractor
6374
2004.10-.
170-175 (231-238)
1800
1
AXOR 2
1823, 1823 L, 1824, 1824 L, LL
Diesel
Platform / Chassis
6374
2004.10-.
170-175 (231-238)
1800
1
AXOR 2
1824 A
Diesel
Platform / Chassis
6374
2004.10-.
170-175 (231-238)
1800
2
AXOR 2
1826 AK
Diesel
Dump Truck
6374
2004.10-.
188 (256)
1800
2
AXOR 2
1826 K
Diesel
Dump Truck
6374
2004.10-.
188 (256)
1800
1
AXOR 2
1826 LS
Diesel
Truck Tractor
6374
2004.10-.
188 (256)
1800
1
AXOR 2
1826, 1826 L, LL
Diesel
Platform / Chassis
6374
2004.10-.
188 (256)
1800
1
AXOR 2
1828 A, 1829 A
Diesel
Platform / Chassis
6374
2004.10-.
205-210 (279-286)
1800
2
AXOR 2
1828 AK, 1829 AK
Diesel
Dump Truck
6374
2004.10-.
205-210 (279-286)
1800
2
AXOR 2
1828 K, 1828 KL, 1829 K
Diesel
Dump Truck
6374
2004.10-.
205-210 (279-286)
1800
1
AXOR 2
1828 LS
Diesel
Truck Tractor
6374
2004.10-.
205 (279)
1800
1
AXOR 2
1828, 1828 L, 1829, 1829 L, LL
Diesel
Platform / Chassis
6374
2004.10-.
205-210 (279-286)
1800
1
AXOR 2
1829 LS
Diesel
Truck Tractor
6374
2004.10-.
210 (286)
1800
1
AXOR 2
1833 A
Diesel
Platform / Chassis
7201
2004.10-.
240 (326)
1800
2
AXOR 2
1833 AK
Diesel
Dump Truck
7201
2004.10-.
240 (326)
1800
2
AXOR 2
1833 K
Diesel
Dump Truck
7201
2004.10-.
240 (326)
1800
1
AXOR 2
1833 LS
Diesel
Truck Tractor
7201
2004.10-.
240 (326)
1800
1
AXOR 2
1833, 1833 L, LL
Diesel
Platform / Chassis
7201
2004.10-.
240 (326)
1800
1
AXOR 2
1835 LS
Diesel
Truck Tractor
11967
2011.01-.
260 (354)
1800
1
AXOR 2
1836 LS, LLS
Diesel
Truck Tractor
11967
2004.10-.
265 (360)
1800
1
AXOR 2
1840 LS, LLS
Diesel
Truck Tractor
11967
2004.10-.
295 (401)
1800
1
AXOR 2
1843 LS, LLS
Diesel
Truck Tractor
11967
2004.10-.
315 (428)
1800
1
AXOR 2
2436 LS, 2536 LS
Diesel
Truck Tractor
11967
2004.10-.
265 (360)
2400
3
AXOR 2
2440 LS, 2540 LS
Diesel
Truck Tractor
11967
2004.10-.
295 (401)
2400
3
AXOR 2
2443 LS, 2543 LS
Diesel
Truck Tractor
11967
2004.10-.
315 (428)
2400
3
AXOR 2
2523
Diesel
Platform / Chassis
6374
2011.01-.
170 (231)
2500
3
AXOR 2
2528 K, 2528 KL
Diesel
Dump Truck
6374
2011.01-.
205 (279)
2500
3
AXOR 2
2528 L, 2529 L
Diesel
Platform / Chassis
6374
2004.10-.
205-210 (279-286)
2500
3
AXOR 2
2528 L, 2529 L
Diesel
Platform / Chassis
6374
2004.10-.
205-210 (279-286)
2500
7
AXOR 2
2533, 2533 L
Diesel
Platform / Chassis
7201
2004.10-.
240 (326)
2500
7
AXOR 2
2533, 2533 L
Diesel
Platform / Chassis
7201
2004.10-.
240 (326)
2500
3
AXOR 2
2535 L, 2536 L, 2536 LL
Diesel
Platform / Chassis
11967
2004.10-.
260-265 (354-360)
2500
3
AXOR 2
2540 L, LL
Diesel
Platform / Chassis
11967
2004.10-.
295 (401)
2500
3
AXOR 2
2543 L, LL
Diesel
Platform / Chassis
11967
2004.10-.
315 (428)
2500
3
AXOR 2
2543 S, 2543 LS
Diesel
Truck Tractor
11967
2004.10-.
315 (428)
2500
3
AXOR 2
2628 B, 2629 B
Diesel
Concrete Mixer
6374
2004.10-.
205-210 (279-286)
2600
4
AXOR 2
2628 K, 2629 K
Diesel
Dump Truck
6374
2004.10-.
205-210 (279-286)
2600
4
AXOR 2
2628, 2629
Diesel
Platform / Chassis
6374
2004.10-.
205-210 (279-286)
2600
4
AXOR 2
2633
Diesel
Platform / Chassis
7201
2004.10-.
240 (326)
2600
4
AXOR 2
2633 B
Diesel
Concrete Mixer
7201
2004.10-.
240 (326)
2600
4
AXOR 2
2633 K
Diesel
Dump Truck
7201
2004.10-.
240 (326)
2600
4
AXOR 2
2635 B
Diesel
Concrete Mixer
11967
2005.10-.
260 (354)
2600
4
AXOR 2
2636
Diesel
Platform / Chassis
11967
2004.10-.
265 (360)
2600
4
AXOR 2
2636 B
Diesel
Concrete Mixer
11967
2004.10-.
265 (360)
2600
4
AXOR 2
2636 K
Diesel
Dump Truck
11967
2004.10-.
265 (360)
2600
4
AXOR 2
2640
Diesel
Platform / Chassis
11967
2004.10-.
295 (401)
2600
4
AXOR 2
2640 B
Diesel
Concrete Mixer
11967
2004.10-.
295 (401)
2600
4
AXOR 2
2640 K
Diesel
Dump Truck
11967
2004.10-.
295 (401)
2600
4
AXOR 2
2643
Diesel
Platform / Chassis
11967
2004.10-.
315 (428)
2600
4
AXOR 2
2643 B
Diesel
Concrete Mixer
11967
2004.10-.
315 (428)
2600
4
AXOR 2
2643 K
Diesel
Dump Truck
11967
2004.10-.
315 (428)
2600
4
AXOR 2
3028 B
Diesel
Concrete Mixer
6374
2011.01-.
205 (279)
3000
4
AXOR 2
3028 K
Diesel
Dump Truck
6374
2011.01-.
205 (279)
3000
4
AXOR 2
3235
Diesel
Platform / Chassis
11967
2004.10-.
260 (354)
3200
14
AXOR 2
3236 B
Diesel
Concrete Mixer
11967
2004.10-.
265 (360)
3200
8
AXOR 2
3236 K
Diesel
Dump Truck
11967
2004.10-.
265 (360)
3200
8
AXOR 2
3240
Diesel
Platform / Chassis
11967
2005.03-.
295 (401)
3200
14
AXOR 2
3240 B
Diesel
Concrete Mixer
11967
2004.10-.
295 (401)
3200
8
AXOR 2
3240 K
Diesel
Dump Truck
11967
2004.10-.
295 (401)
3200
8
AXOR 2
3243
Diesel
Platform / Chassis
11967
2004.10-.
315 (428)
3200
14
AXOR 2
3243 B
Diesel
Concrete Mixer
11967
2004.10-.
315 (428)
3200
8
AXOR 2
3243 K
Diesel
Dump Truck
11967
2004.10-.
315 (428)
3200
8
AXOR 2
3335
Diesel
Platform / Chassis
11967
2004.10-.
260 (354)
3300
4
AXOR 2
3335 B
Diesel
Concrete Mixer
11967
2004.10-2005.10
260 (354)
3300
4
AXOR 2
3335 K
Diesel
Dump Truck
11967
2009.06-.
260 (354)
3300
4
AXOR 2
3340 B
Diesel
Concrete Mixer
11967
2004.10-2005.10
295 (401)
3300
4
AXOR 2
3340 K, 3341 K
Diesel
Dump Truck
11967
2004.10-.
295 (401)
3300
4
AXOR 2
3340 S, 3341 S
Diesel
Truck Tractor
11967
2009.06-.
295 (400)
3300
4
AXOR 2
3340, 3341
Diesel
Platform / Chassis
11967
2004.10-.
295 (401)
3300
4
AXOR 2
3343
Diesel
Platform / Chassis
11967
2004.10-.
315 (428)
3300
4
AXOR 2
3343 B
Diesel
Concrete Mixer
11967
2004.10-.
315 (428)
3300
4
AXOR 2
3343 K
Diesel
Dump Truck
11967
2011.01-.
315 (428)
3300
4
AXOR 2
3343 S
Diesel
Truck Tractor
11967
2011.01-.
315 (428)
3300
4
AXOR 2
3344 K
Diesel
Dump Truck
11967
2011.01-.
315 (428)
3300
4
AXOR 2
4140
Diesel
Platform / Chassis
11967
2011.01-.
295 (401)
4100
4
AXOR 2
4144
Diesel
Platform / Chassis
11967
2011.01-.
315 (428)
4100
8
ECONIC
1823 L, 1823 LL
Diesel
Municipal Vehicle
6374
1998.03-.
170 (231)
1800
1
ECONIC
1824 L, 1824 LL
Diesel
Municipal Vehicle
6374
2006.10-.
175 (238)
1800
1
ECONIC
1828 L
Petrol Engine
Municipal Vehicle
6884
2000.10-.
205 (279)
1800
1
ECONIC
1828 L, 1828 LL
Petrol Engine
Municipal Vehicle
7201
2006.10-.
205 (279)
1800
1
ECONIC
1828 L, 1828 LL
Diesel
Municipal Vehicle
6374
1998.03-.
205 (279)
1800
1
ECONIC
1828 LLS
Petrol Engine
Municipal Vehicle
6884
2000.10-.
205 (279)
1800
1
ECONIC
1828 LS
Petrol Engine
Truck Tractor
7201
2004.10-.
205 (279)
1800
1
ECONIC
1829 L, 1829 LL
Diesel
Municipal Vehicle
6374
2006.10-.
210 (286)
1800
1
ECONIC
1829 LS
Diesel
Truck Tractor
6374
2007.10-.
210 (286)
1800
1
ECONIC
1833 L, 1833 LL
Diesel
Municipal Vehicle
7201
2006.10-.
240 (326)
1800
1
ECONIC
1833 LS
Diesel
Truck Tractor
7201